For all the adrenaline junkies out there craving an adventure, Fiji definitely has plenty to offer. From visiting traditional villages to fizzing through the Fijian waters aboard Blue Lagoon Cruises and touring the Sigatoka River on a speedboat, we had a ton of fun with all the activities on offer and I thoroughly enjoyed my stay there.
One of the highlights of my trip was zip lining across the verdant landscape, where I could revel in the stunning views from high above. This is one activity not to be missed!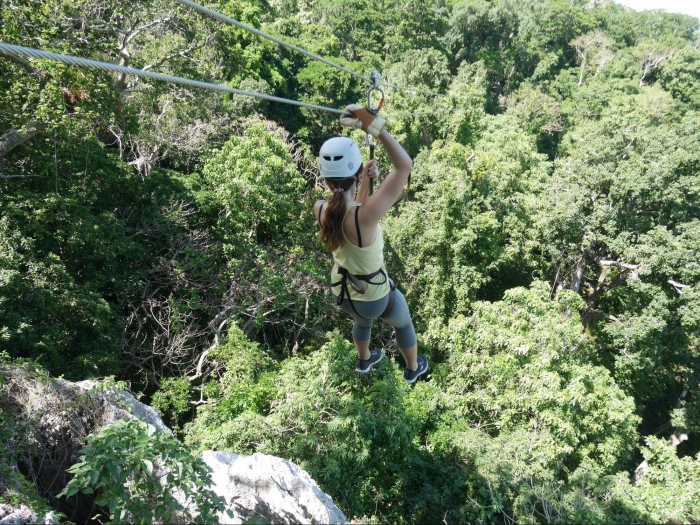 Zip Line Fiji is a 35-acre eco-friendly Adventure Park comprising 10 zips that traverse 1.3 kilometres across the tree canopies and the jungle. The zips range from 80 metres to 160 metres long and the longer and larger ones can take you up to a zipping speed of 60 km/hour!
You can bet that adrenaline rush was amazing. Just look at the pictures!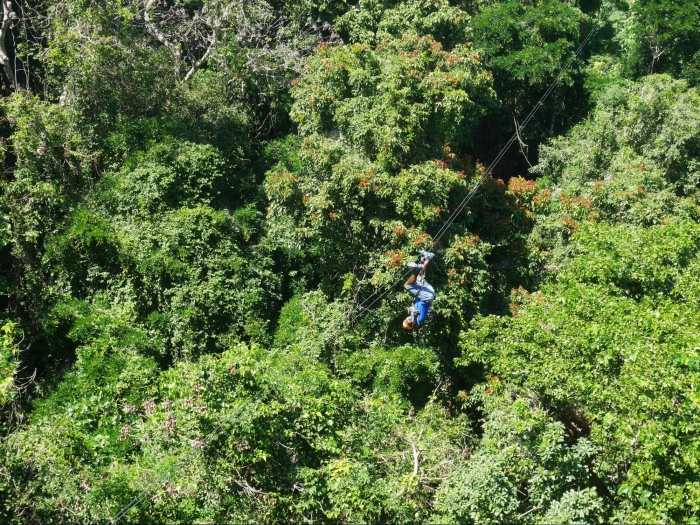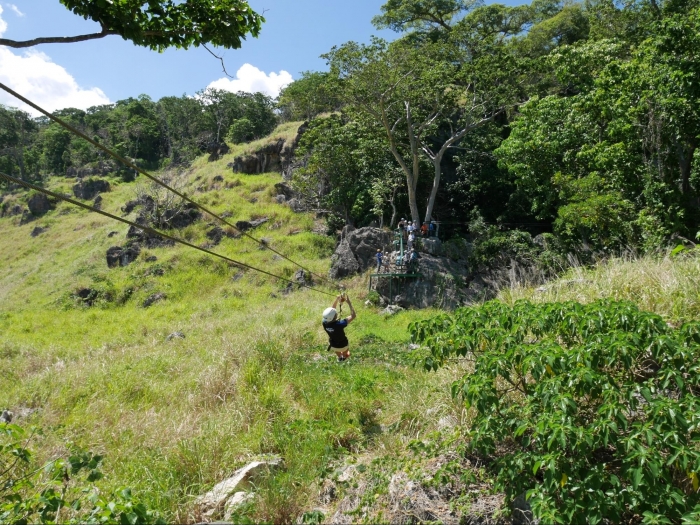 Zip lining activities in other countries often require a little bit of tree top climbing, which can get pretty strenuous. Thankfully, this was not the case for Zip Line Fiji and we could easily access each zip from a short flight of stairs. It's nice to skip straight to the fun!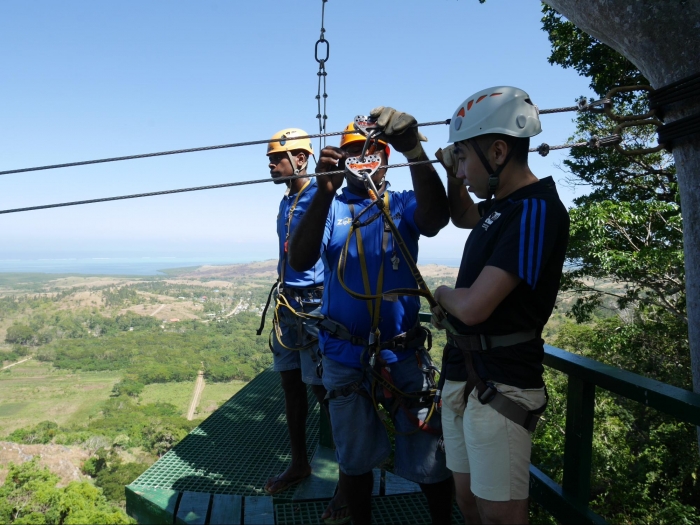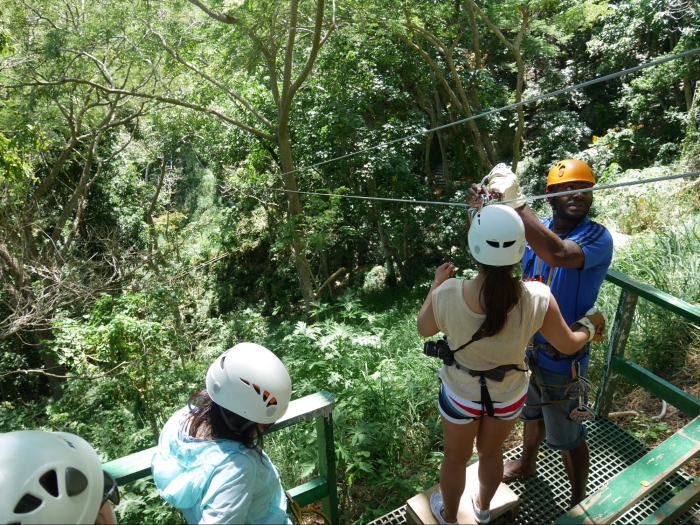 Our humorous and cheery guides made the zip line experience all the more memorable. While ensuring our safety was obviously their first priority, I'm convinced their second priority was to make sure we had an amazing time. They entertained us with jokes and even performed difficult tricks! We asked for a group picture and they happily obliged. Safe to say, their efforts paid off and our experience was greatly enhanced.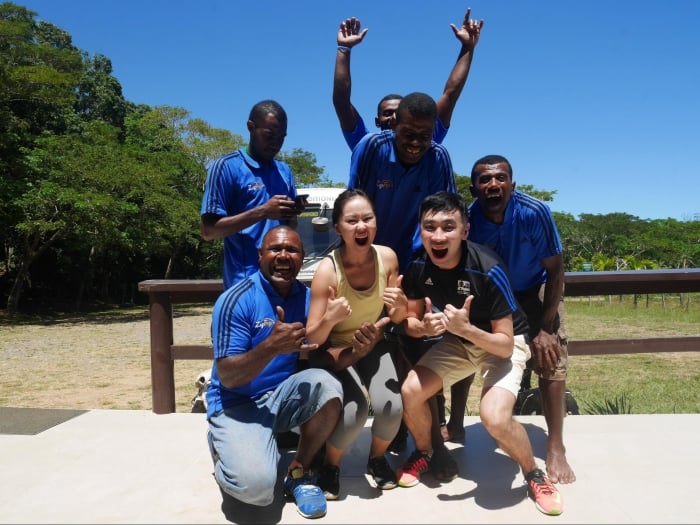 In between zipping through the jungle, we also took a breather and visited mini cave for a change. The cave was actually super chilly, a stark contrast to the hot outdoor climate. As we ventured inward, we heard strange noises coming from above us. The guides warned us not to switch on our flashlights and it was no wonder! The moment they pointed the torches at the ceiling, we realised we were actually standing beneath thousands of bats! It was an interesting experience, to say the least.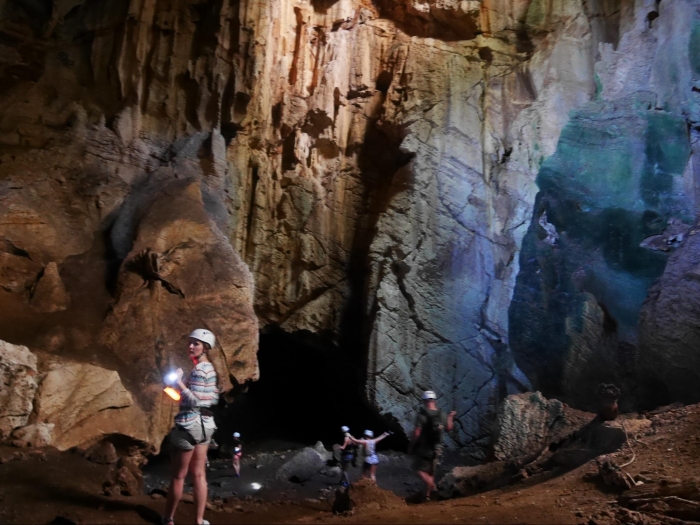 After our packed morning, the trusty Zip Line Fiji team prepared us a simple meal to fill my famished stomach.
As a token of appreciation for their wonderful service, we tipped our humorous guides. While this is not compulsory, you should consider doing so because they do provide immaculate service.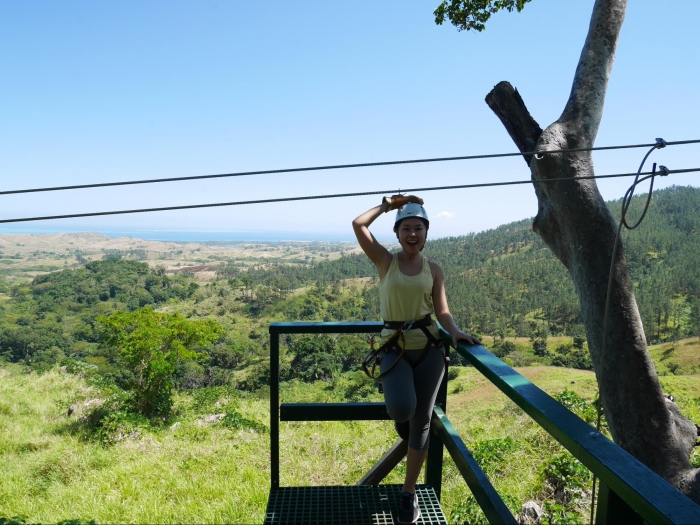 Zipline Fiji is one of the most recommended activities in Fiji. The thrilling rides, picturesque scenery and amazingly friendly staff for company make it worthwhile.
Make sure you book your slot with Zip Line Fiji on your trip! It costs FJ$189 (SG$128) for adults and FJ$94.50 (SG$64) for children of 4-12 years old. This price is inclusive of unlimited zips, an Orchid Falls Jungle Safari and also a Deli-style lunch (sandwiches and fruit juice). On top of that, they offer free return transfers from various hotels in downtown Nadi and also Port Denarau.
---
Speical thanks to Fiji Airways sponsoring this trip!