Walking on white sandy beaches, swimming across the blue ocean reefs and just letting your troubles melt away. Doesn't that sound like a fantastic kind of holiday? If it is, then start packing your bags, because it's time to treat yourself to a tropical vacation in Fiji! Spending six days across the island country was a welcome change from the busy city life I am used to back home in Singapore.
To reach Fiji, we took a comfortable ten-hour direct flight with Fiji Airways from Changi Airport. We arrived in the wee hours of the morning at Nadi International Airport and were transferred to one of the nearby hotels to catch up on lost sleep.
Also read: 20 Fun Things to Do in Fiji on Your First Visit
The journey was just beginning.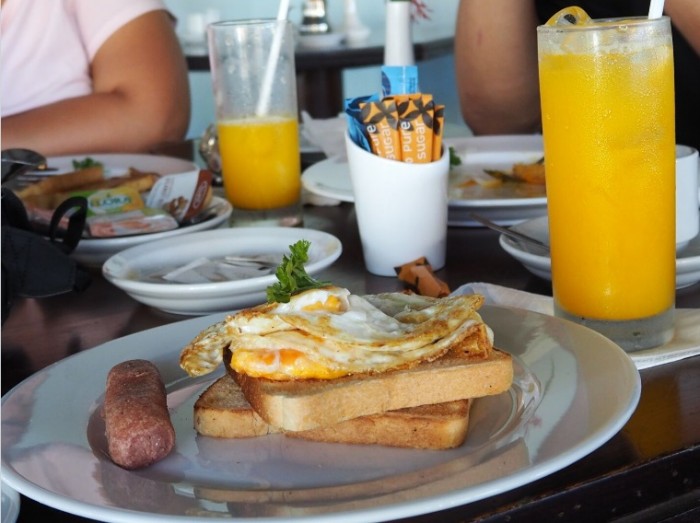 After a filling breakfast, we immediately went back to the airport for a domestic flight towards Vanua Levu, the second largest island in Fiji. From there, it was a scenic car ride to the modest town of Savusavu and our accommodation, Koro Sun Resort.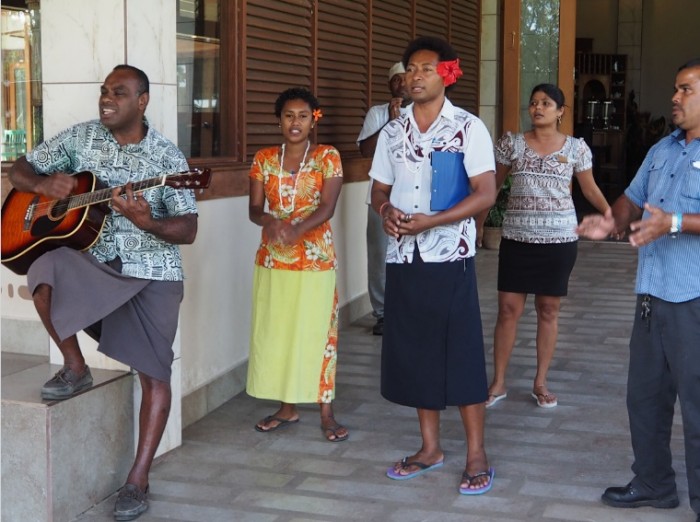 The second we stepped out of our car, we were graciously greeted by our hosts! With a guitar in hand, the hotel staff broke into a lovely choir to give us a warm welcome. It was quite a refreshing change from the usual bellhop who takes your suitcases with an emotionless smile!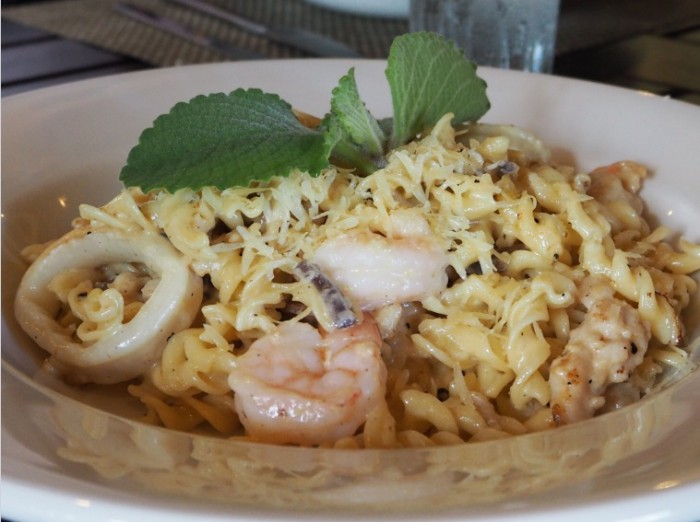 The hotel staff brought us in for a relaxing foot massage and a heavy lunch. My seafood pasta was such a huge portion that I couldn't even finish half of it despite being famished on the trip here! They eventually briefed us on our activities and showed us around to our rooms.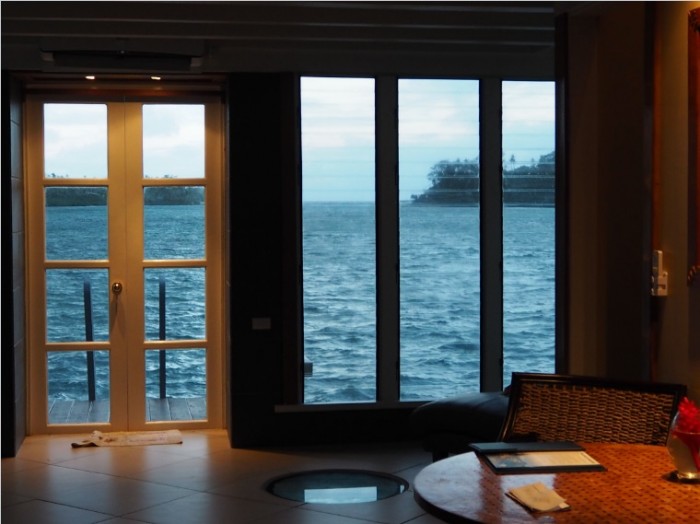 I was quite fortunate to be housed in one of their oceanfront villas! It was a two-storey house that was facing the Pacific Ocean, complete with a door that leads outside and a ladder down to the waters if I were keen for a swim. However, I was much more comfortable lying on the giant bedroom at the second storey and staring out into the clear blue skies!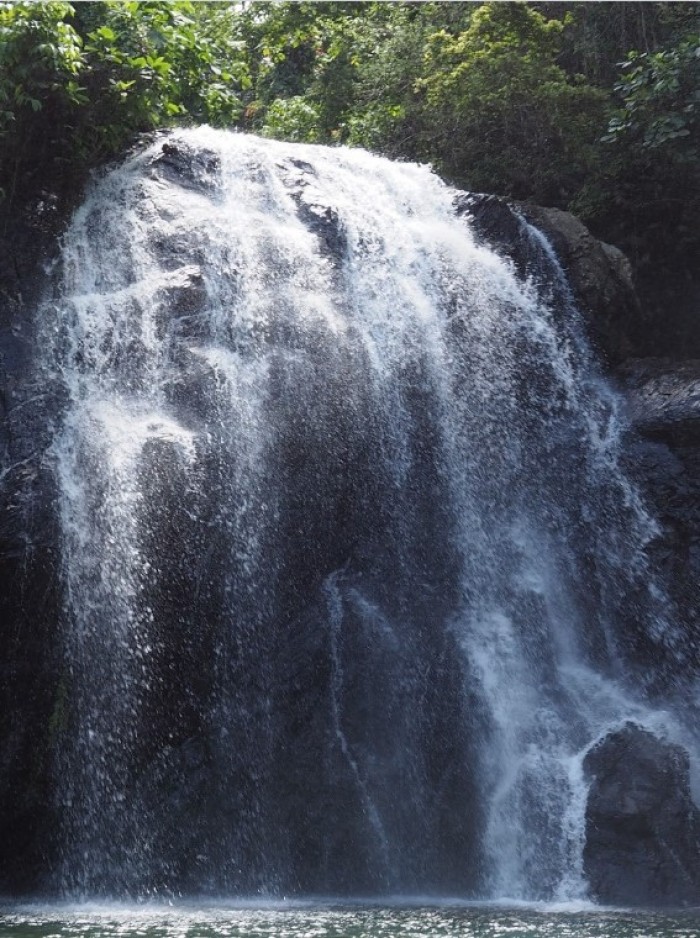 The staff at Koro Sun, however, kept us busy enough on a schedule that made sure we weren't cooped up in our rooms. From a relaxing banana wrap massage in the middle of a rainforest, a visit to the nearby local village and a scenic jungle trail with a majestic waterfall at the end; it was quite the experience to witness the uniqueness of both Fiji and its people during our two-day stay!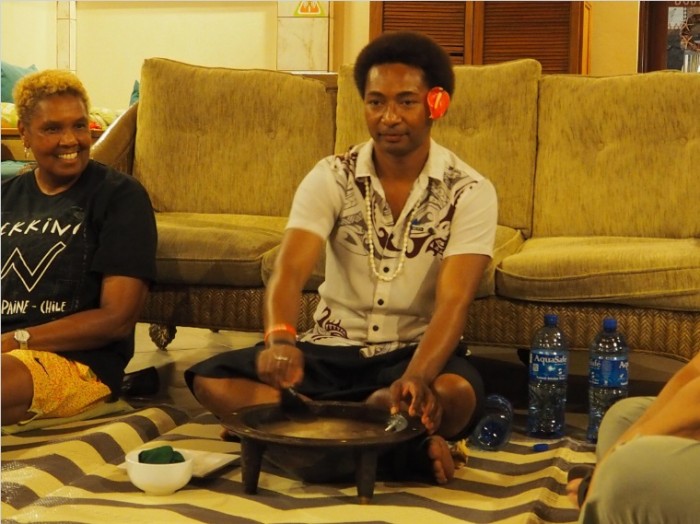 It was here where we've participated in the first of many kava ceremonies, a Fijian custom to welcome guests and visitors into their village. Seated in a circle on the floor, we watched as our hotel host mixed the powdered root of the kava plant with water in a large wooden bowl. Once it was done, he passed around the cup for guests to drink and cheer.
The colour of the drink was a little intimidating when it was my turn, but I managed to gulp it down quickly. It tasted slightly bitter, powdery and a hint of pepper, but it wasn't too bad!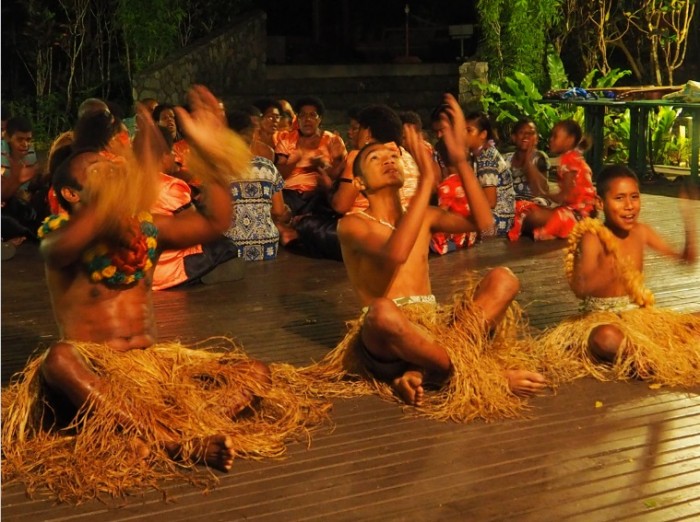 The ceremony and celebrations that occur after a kava ceremony are quite the eye-opener! The locals take fierce pride in their performances and will put up a great show to welcome their new "family members".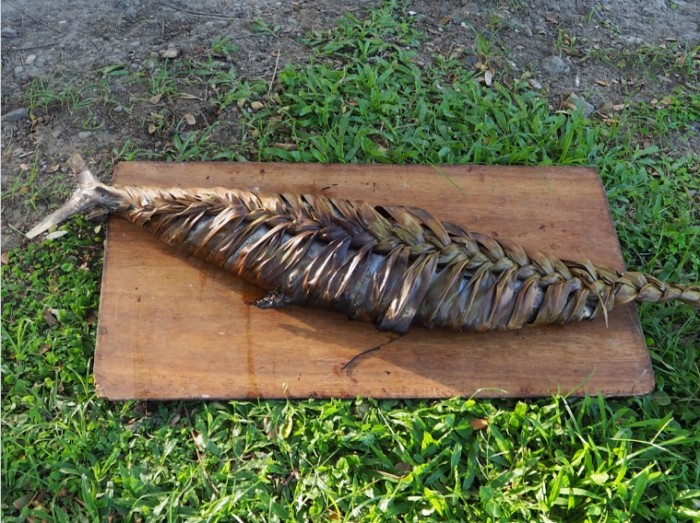 We were also invited to participate in a lovo ceremony, a traditional Fijian way of preparing food by wrapping it in banana leaves and cooking it underground with heated rocks. It was quite the spectacle, watching the chefs place the food in the lovo pit and eventually burying it. After a few hours, we were called back again to watch the unearthing and unwrapping. The tasty morsels were served for dinner later that night, which tasted exactly like how a barbeque does back home!
The days flew quickly, and before you knew it, we were at the main lobby of the resort in the early morning, ready to check out. We had to catch an early flight back to the main island, and unfortunately the staff members were unable to sing us a farewell song as they would for any other guests. However, the manager personally came to bid us goodbye, and made sure we had packed breakfast for the road!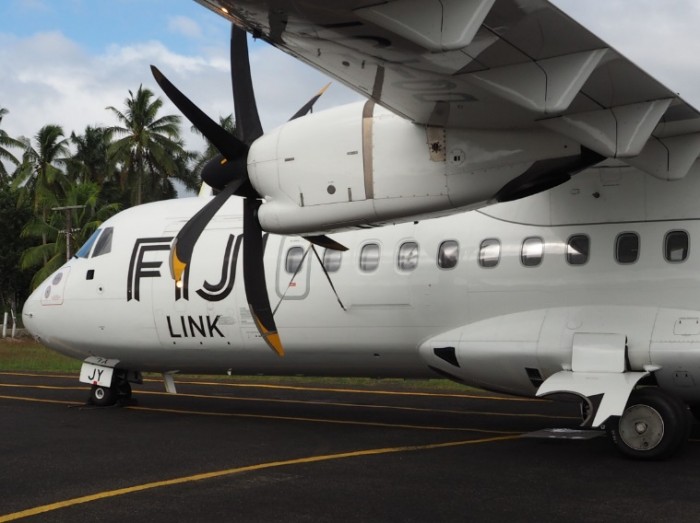 We touched down at Nausori Airport, at the eastern side of the mainland. From there, we travelled to the more modern attractions that Fiji had to offer.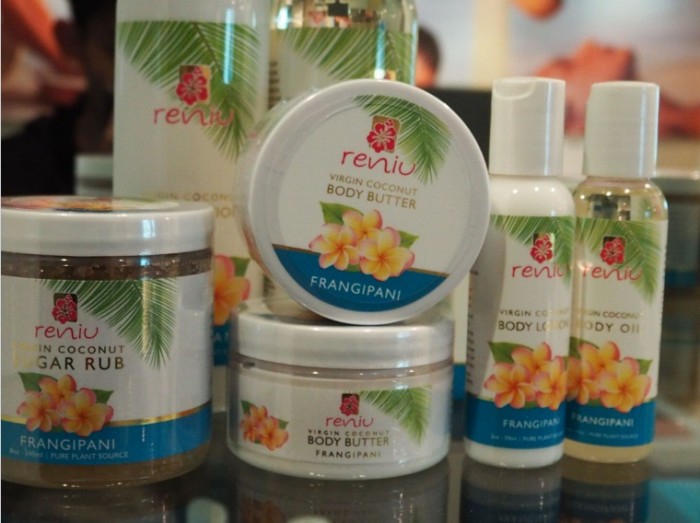 The ladies would enjoy a visit to the Pure Fiji outlet, which boasts a number of natural scents, body lotions and soaps at cheap prices. Fragrances such as coconut, pineapple, guava and watermelon were available for sampling and purchase. Even the locals themselves were swarming the place, buying the merchandise in bulk when we arrived!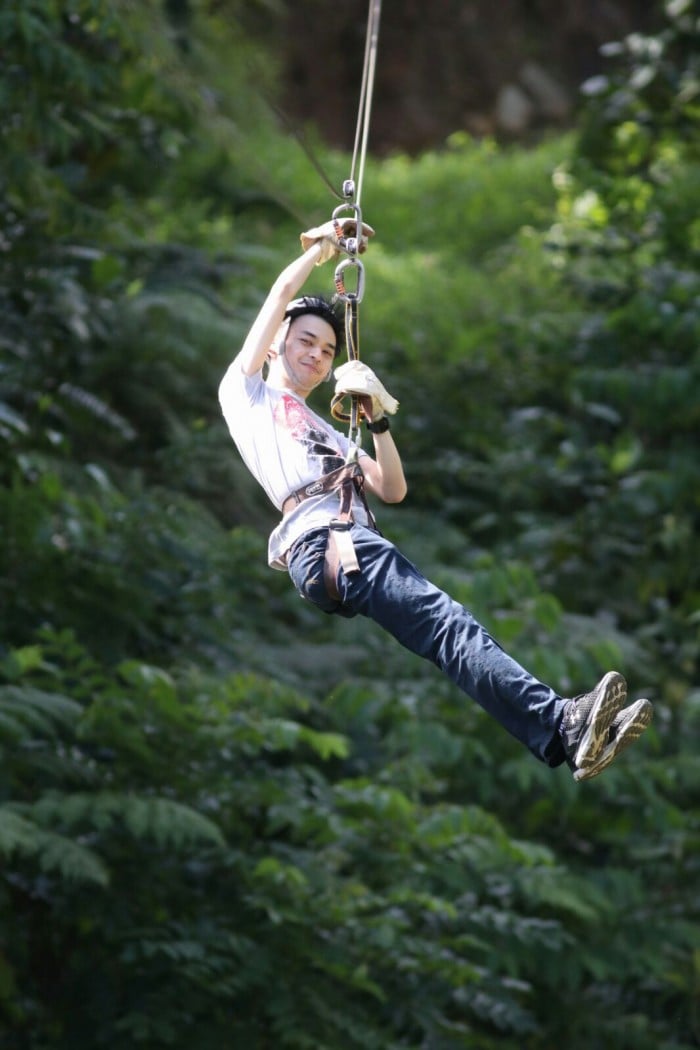 For those who are looking for a little thrill, the canopy zip-lines are the perfect way to explore the uncharted wilderness of Fiji! It was quite a surreal experience for me, zooming past platform after platform at high speeds while admiring the green scenery around! Safety is always assured, as long as you listen to the guides that accompany you during the tour!
Also read: Fiji Beyond Beaches: 6 Adventure Activities to Get Your Heart Racing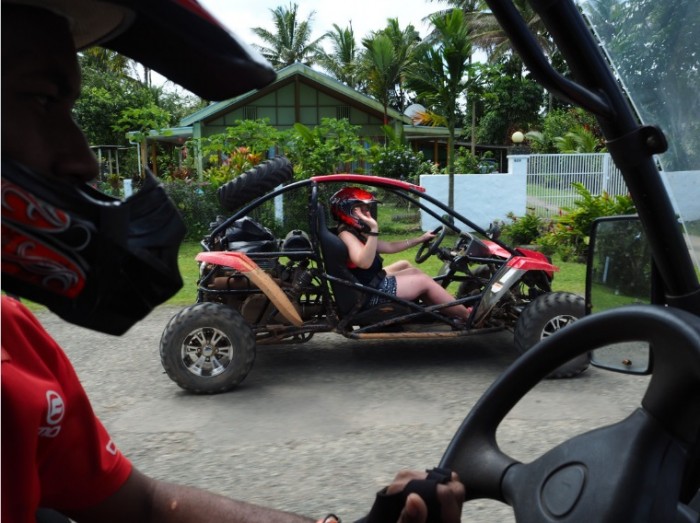 If you're a person who prefers to not expend any effort in moving to enjoy the sights, then I'm sure that you'll definitely enjoy driving the all-terrain-vehicle across the jungle terrain. I was given the wheel for a short time, and boy, did it feel completely different from driving in the city! In the jungle, there's no such thing as traffic lights or turtle drivers, burn that rubber and travel at your own (reasonable) pace!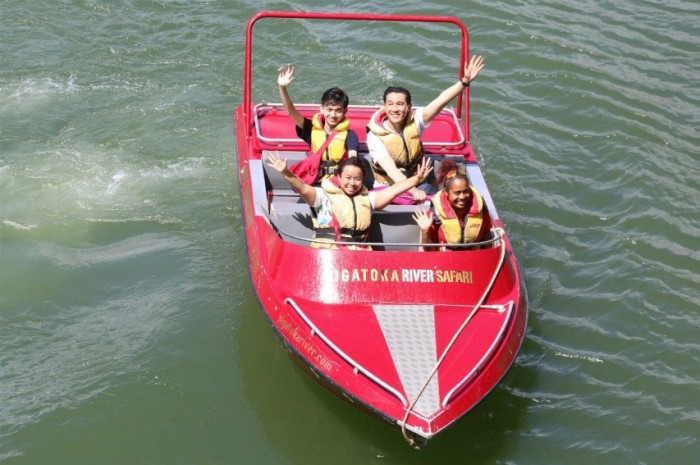 Our last few stops also included a river boat ride downstream, with sharp turns and rapid speeds. We passed by the village locals who would smile and wave heartily as our boat passed by. We also learnt much about from our boat guide who taught us plenty about the rivers around Fiji, as well as an impromptu shower when she did a few stunt tricks with the boat!
We eventually retired to the Pearl Resort for a good night's sleep and travelled towards the west side of the mainland in the morning. There, we stopped by the Fiji Hideaway Resort & Spa for some easy rest & relaxation time.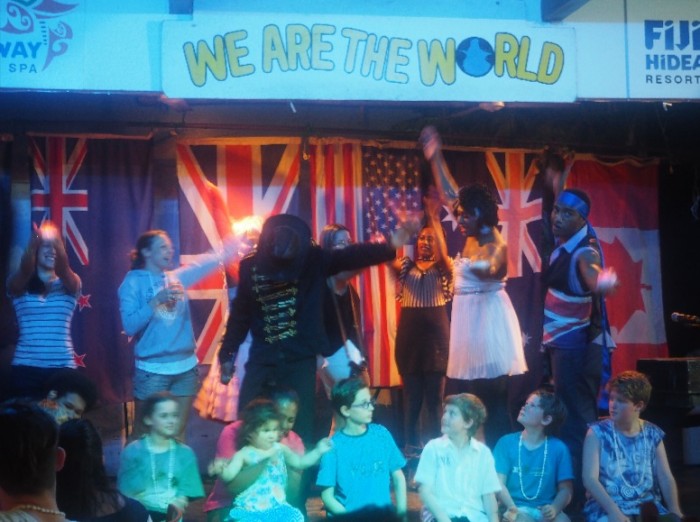 The resort was definitely a hideaway for sure! Tropical wedding ceremonies, spacious beach-houses and nightly performances made the place a perfect spot to hide from your worries back home. It was a little disappointing that we could only stay for a night before heading off to a cruise on the next day!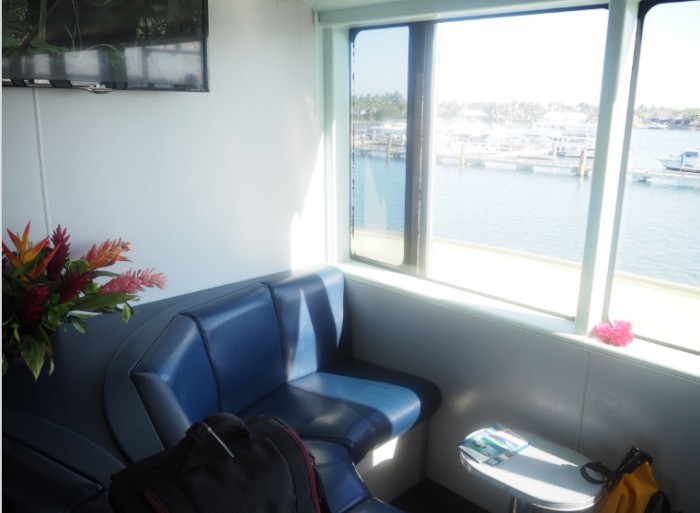 When we arrived at the harbour and boarded our ship, we were ushered into the captain's cabin for the cruise, where we were treated like kings and queens for the voyage. It was so comfortable inside, with the air-conditioning, an ice-cold can Sprite and the wonderful ocean view outside, I fell asleep almost immediately!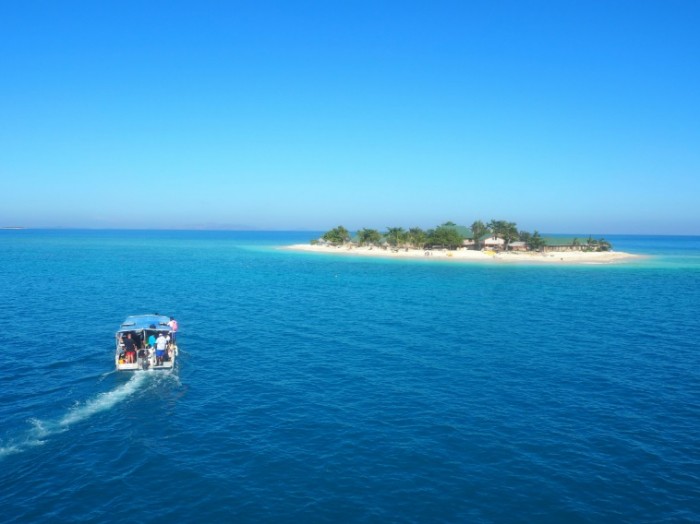 The cruise takes passengers towards the collection of islands north-west of Nadi, where they can disembark at stops and spend the day or night on the islands. Our stop, Barefoot Kuata Island, was quite far down the list, so we had plenty of time to view the other beautiful islands from the comfort of our boat as we travelled!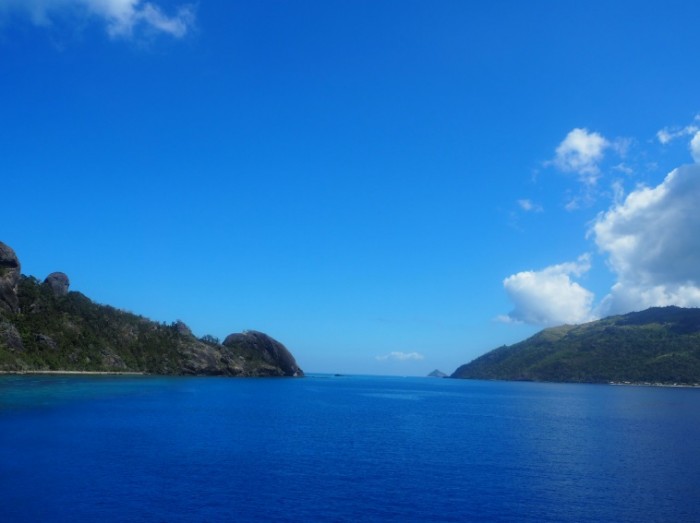 Once we've arrived, we were greeted by this impressive spectacle of a mountain gateway! It definitely made the passengers on the boat a little more impatient to be ferried across to the island so that they could explore the place!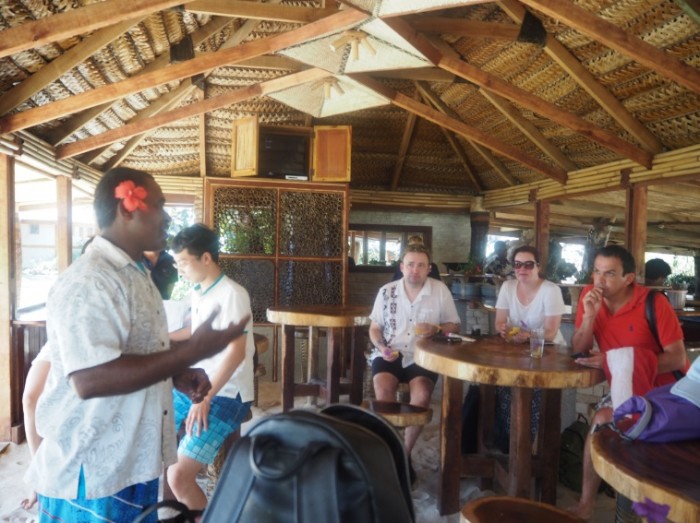 The island staff greeted us warmly and told us to prepare our swimming gear for a snorkelling session in a short while. It was what many of us wanted to hear, especially those who were longingly looking at the clear blue waters from the boat.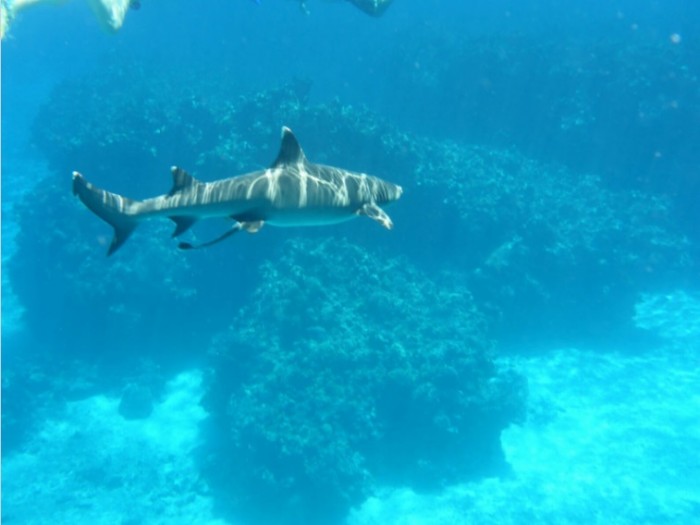 We were ready in less than ten minutes and went off by motorboat to the nearby reefs, where we swam and spotted reef sharks below! They were fortunately harmless and paid no heed to the curious humans on the surface.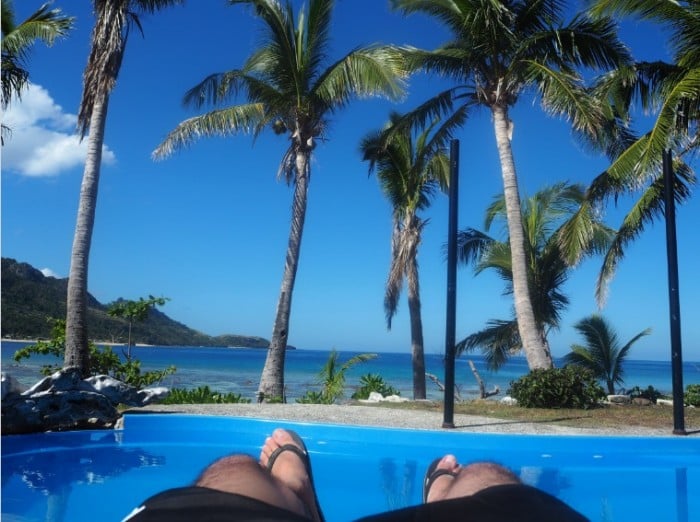 After snorkelling, we went back to the island and were given free reins on what we could do before the cruise came back to pick us up later in the day. Some of the guests chose to sign up for another snorkelling session or a diving expedition, while others took the time to work on their tan and hung out at the bar. Me? Well, I just decided to take things slow and went for a nice nap!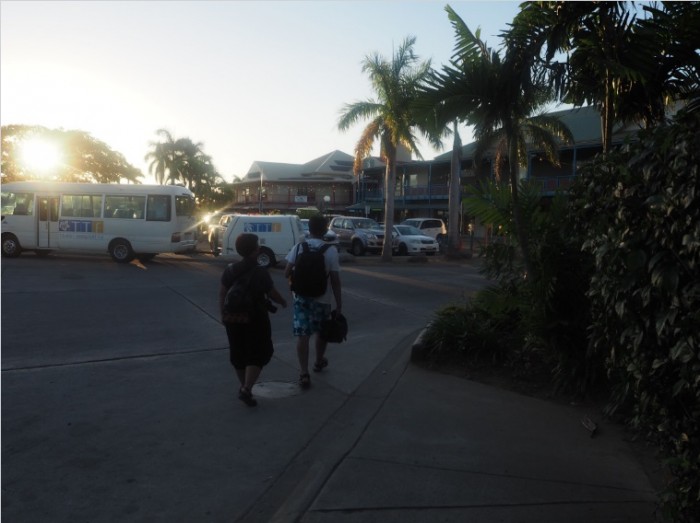 The cruise brought us to the harbour, where a driver was waiting to send us to the relaxation hotel for a quick massage and a temporary room before heading to the airport for the flight back home to Singapore. Alas, as they say, all good things must come to an end.
I eventually found myself reminiscing of the friendliness of the Fijian people while I was on the plane. It's something that's almost impossible to find anywhere else in the world, especially in the cities. They never hesitate if they can be of assistance to anyone, even if it's a random tourist who misplaced his passport (ahem). Their warm, vibrant mood isn't forced, nor is it compelled. It's something that's been ingrained in their culture for a very long, long time and they take pride in it.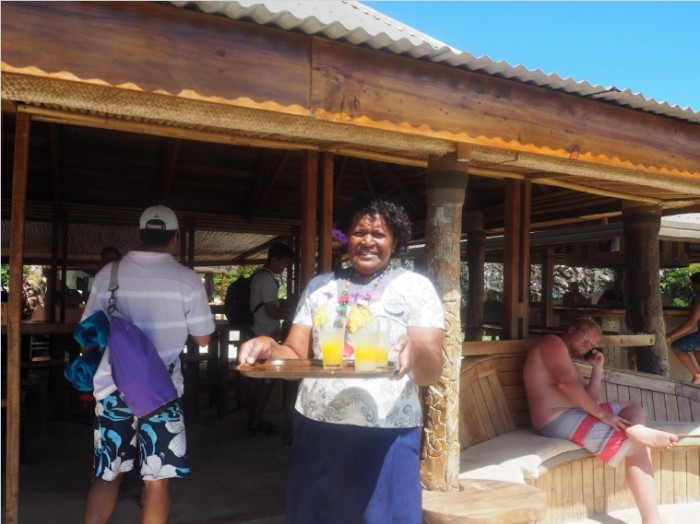 The motto for their tourism site goes, "where happiness finds you". Indeed, you'd be hard-pressed to find a country elsewhere that has your well-being in its top priority. Bula!
---
Brought to you by Jetabout Holidays.