What comes to mind when you think of Spain? Probably alluring sunsets, sandy beaches, a matador, guitars, flamenco, and maybe a few mariachi bands. Actually, throw all of that together and Spain can be summarised with just one word: fiesta, or festival, for those who prefer the Queen's English.
Spain is known as a colourful and vibrant country in Europe with many extravagant parties and festivals which just seem to never end! Certainly, one might even think that the Spanish party more than they do anything else! Don't know what I'm talking about? Well, here's a list of the top 7 most outrageous (and fun!) fiestas one might experience whilst travelling in Spain.  
Also read: Things to See and Do in Barceloneta, Spain
1. Semana Santa (Holy Week) – March/April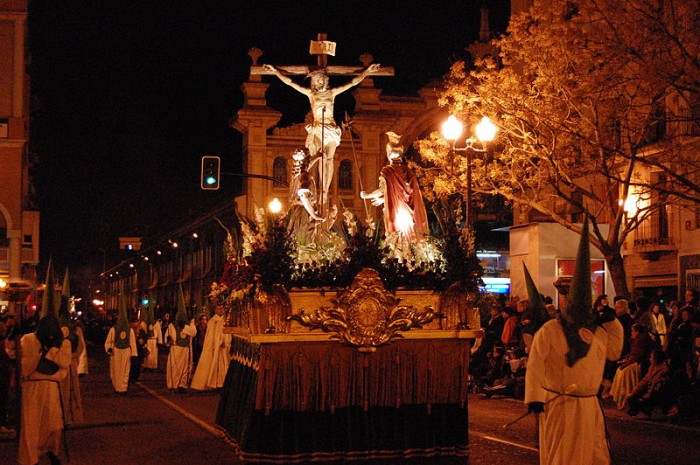 Image credit: Willtron
Spain is a predominantly Christian-Catholic country and as such, many of their celebrations are deeply-rooted in religious tradition, out of which, none are as significant as La Semana Santa, Holy Week. Semana Santa basically refers to the week leading up to Easter and it is a week-long celebration in Spain, particularly in Sevilla in the Andalucia region. For the religious, Semana Santa is a time of celebration and reconciliation, punctuated by massive street processions which go on for up to a few hours around the city.
There are usually artistic floats (some of which date back a couple centuries), costaleros (bearers) and nazarenos (penitents) in the huge procession. The penitents usually don headgear which looks slightly like those worn by the ku klux klan but worry not for they carry a deeper meaning. For the penitents, wearing the headgear which masks their faces is to signify that only God knows who they really are. While I was in Valencia in 2013, I witnessed a small procession on Good Friday, but again, for the full-on experience, it has to be Sevilla. Semana Santa 2016 falls on the week commencing 20th March.
2. Las Fallas de Valencia – March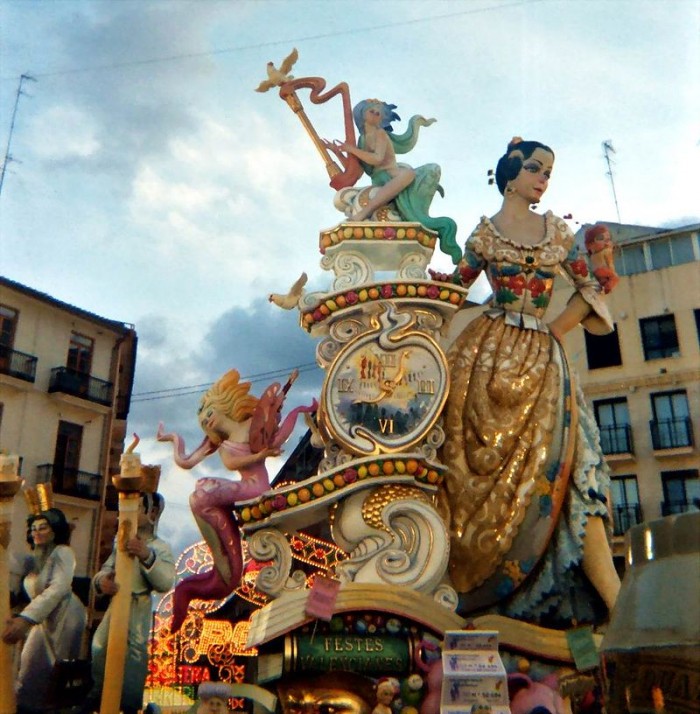 Image credit: Michael BUZE
Las Fallas means fire torch in Spanish and yes, the festival is a hot event, like literally hot, as in on fire. Las Fallas is an annual event which takes place in Valencia and it involves partying (duh), fireworks, and…burning wooden people. Let me explain. The official focus of the celebration is Saint Joseph the carpenter, as in the biblical father of Jesus. The tradition started in the Middle ages when carpenters would hang up wooden planks to support their candles while they worked in the winter. As spring arrived, the planks were taken down and burnt to signify the passing of the dark, cold days of the icy season.
Fast forward a few centuries and modern day Las Fallas becomes a more extravagant affair, with fireworks and celebrations which last for a few days. These days, the wooden planks are replaced by 'ninots', huge papier maché figures made of cardboard, wood and other flammable materials. On the final day of the celebration, these figures, some of which took months to create and can be as tall as some buildings, are stuffed with fireworks and burned, setting off a mesmerising sequence of flame and dance.
3. La Tomatina, Valencia – August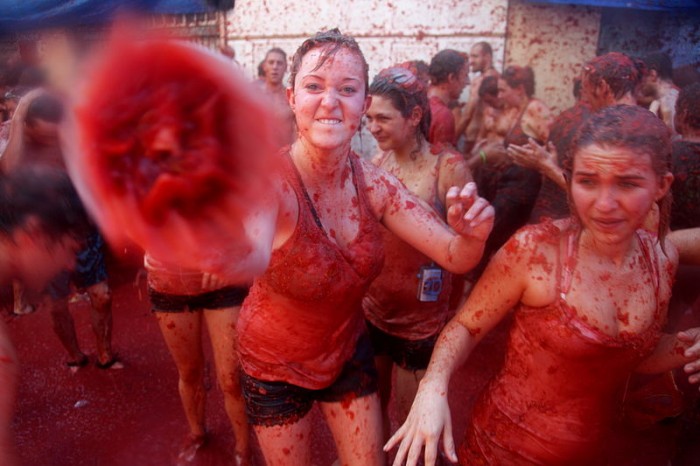 Image credit: Magnus Manske
There are so many puns and terrible references that I'm just dying to let out there at the moment but…ahem, I'll try to be more professional. Tomatina is derived from the word 'tomato'. So in Valencia, there's a Wednesday in August (usually the last Wednesday of the month) that's dubbed the festival of tomatoes. If you've been to some countries in Southeast Asia, you'll know there are water festivals where people can engage in the biggest water fight on the street. Well, La Tomatina is something like that, except instead of water, you get overripe tomatoes.
This takes painting the town red (awkward reference count: 1) to a whole new level. The action happens usually in the town main square and lasts up to a few hours. Visitors are almost guaranteed to see red (awkward reference count: 2) and get doused in tomatoes. Do bring a fresh set of clothes to change into after the event, unless you want people to look at you funny on the train ride home. You know what they say, tomatoes are good for your skin (awkward reference count: 3).
4. El Colacho, Burgos – June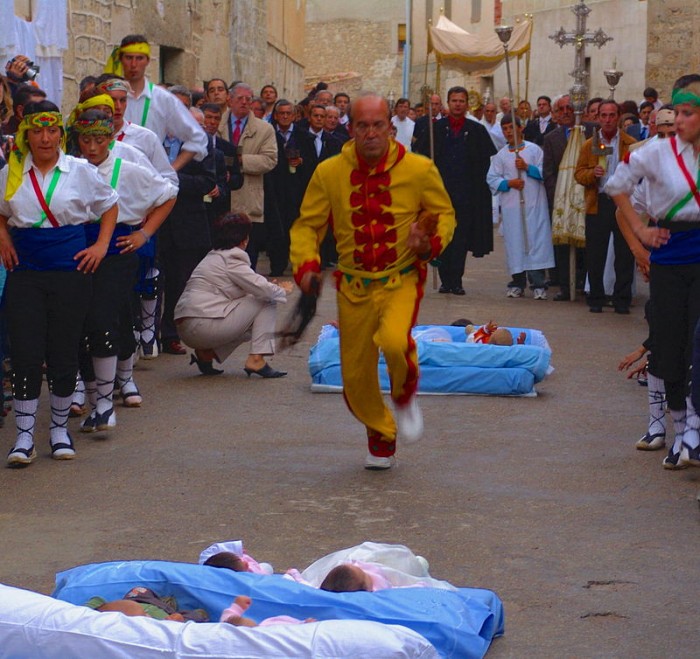 Image credit: Jtspotau
Uhh….we're moving into the weird territory right now. As usual, 'el colacho' translates into the devil. Yep, you read that right. Now, before you grab your pitch forks and go Salem-Witch-Trial mode, let it be known that this is not some celebration of the devil. It's actually part of the celebration of Corpus Christi (which is the Catholic celebration of the Body and Blood of Christ) in Spain.
In the celebration, usually only in Burgos, near the Castillo de Murcia, El Colacho has been an annual event since the 1600s. In it, newborn addition to families (read: BABIES) are laid down on the ground (on a mattress or mat usually) in swaddling clothes and men, yes, grown men dressed as the devil jump over the babies, as a sign of cleansing them of all evil. Not too sure about the religious accuracy of that but the folks seem to enjoy this at times scary event, so, yeah. Moving on.
5. San Isidro, Madrid – May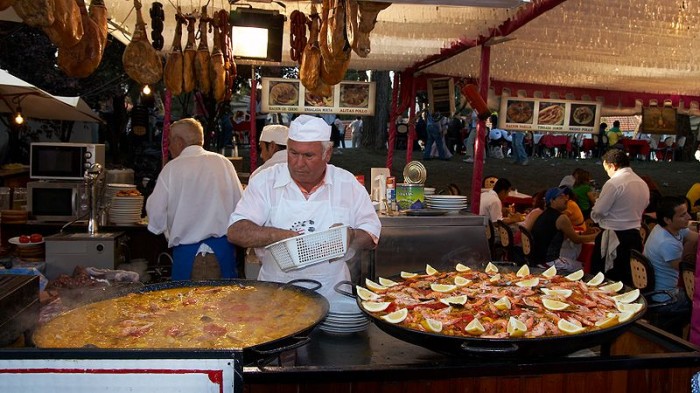 Image credit: Barcex
Back to normal fiestas now, phew. The festival of San Isidro is held annually in Madrid in May to commemorate the city's patron saint, San Isidro. It is a lot of fun fare and good food and enjoyment. The festival marks the beginning of Madrid's bullfighting season and it attracts matadors and bull breeders from all over the world. But if that's not your thing, fear not as there's more to enjoy from San Isidro.
The locals don their best traditional outfits and head for the Plaza Mayor during the festival and if you head there yourself, you'll be treated to traditional dances, open-air concerts, and many street vendors selling delicious local delicacies and sweets. Although San Isidro (the person) had not much to do with bull fighting and dancing and paellas, his day of remembrance has somehow become a celebration of great vibes and awesome experiences!
Also read: 15 Spanish Foods and Drinks You Must Try Before You Die
6. San Fermin, Pamplona – July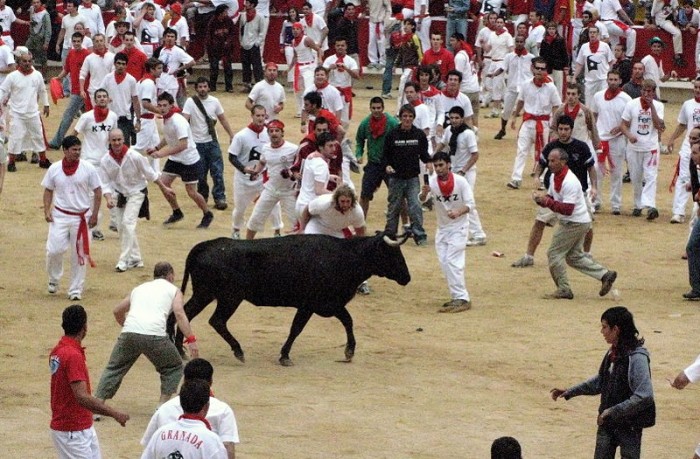 Image credit: Baltasar Garcia
Ah, and we had just gotten back to fun-filled fiestas, too. San Fermin is an annual celebration held in Pamplona which is…well, I suppose considered a high-risk celebration around the town. Of course, there's the usual partying and drinking going on, but the main focus of San Fermin are the bulls.
Unlike during San Isidro in Madrid where there are matadors to fight the bulls, during San Fermin in Pamplona, the bulls fight you. Okay, it's not even a fight. During San Fermin, the bulls are released and are ushered down specific paths throughout the city. And they're not strolling, they're full-on charging. Your job, as a reveler, is to run. Yes, your job is to run for dear life. There have been several cases of people getting maimed during the festivals but they still go on. If you wish to just observe from a distance, you may do so but staying BEHIND the barricade of the street walks at all times.
7. Carnaval – February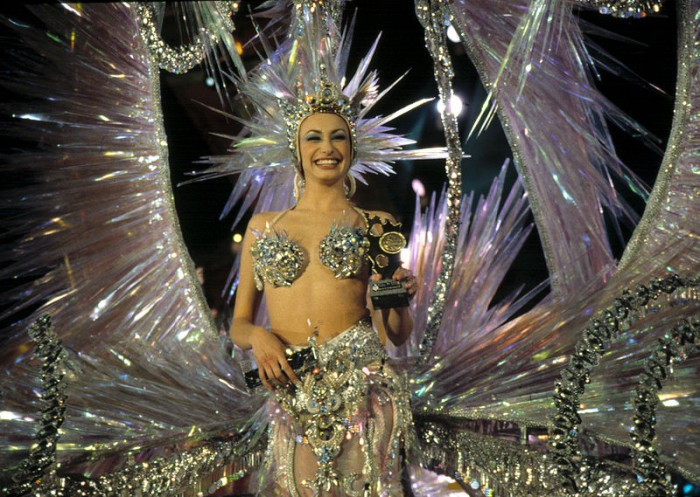 Image credit: TDT
And last, but not least, Carnaval, or Carnival. There really isn't much to say about Carnaval. It's just as it sounds, it's a carnival, a massive celebration of dazzling colours and smiles all around. There's great food, good drinks, dancing, fireworks, floats and masks. It's everything which you see on TV or in movies and more!
However, an interesting point is its historical context. It was actually a religious occasion. Carnaval is derived from carne, meaning meat in Spanish. Carnaval was essentially a farewell festival to the flesh, or in more layman's terms, a final celebration before the beginning of Lent, the Catholic season of fasting and abstinence.
The celebration usually lasts throughout the week and while Carnaval is celebrated in every region of Spain, the best places to enjoy these celebrations are in Tenerife, Cadiz and Sitges. Personally, despite its religious roots, I think no other celebration captures the spirit of Spain quite as well as Carnaval, with its many diverse colours and musical ensembles which simply never fail to bewitch the mind.
So, take note of the months in which these festivals take place. Personal recommendations include Carnaval and Semana Santa, but they may just be the religious side of me speaking. Regardless, if you do get to visit Spain during any of these times, you're sure to have a blast!