Channel your inner main character energy by following some of these fashionable Netflix characters!
As a fan of watching Netflix series and movies, I have to admit that, more than the storylines of each character, I also look forward to their fashion style! Because for me, their choice of outfit has something to say about their personality. And we can all agree that some costume designers produce iconic wardrobes for their characters that we sometimes want to copy, especially those whom we identify with.
Let's take a look at the iconic wardrobes of some of the fashionable Netflix characters, and draw inspiration from their stylish lifestyle!
1. Lara Jean Covey, To All the Boys I've Loved Before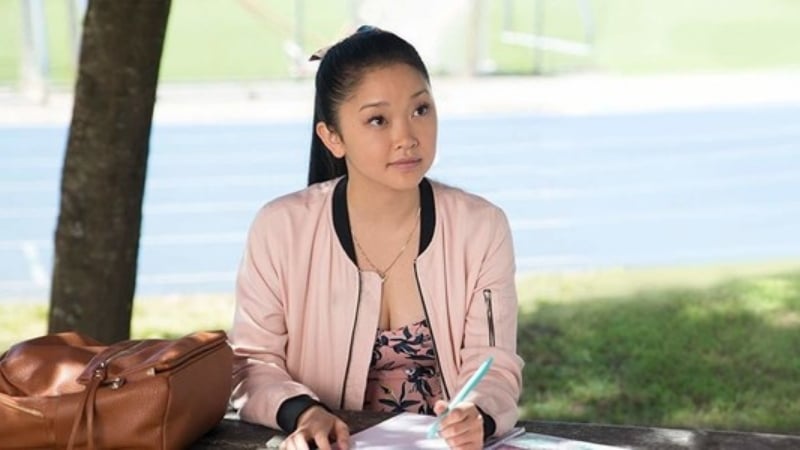 Lara Jean's wardrobe is the epitome of a unique youthful fashion style. She doesn't go with the basic outfits that most women in her school would wear. Remember the scene where she was teased because of her sense of style? Instead of conforming with the usual, our fave sweet high school girl remained firm with wearing her unique outfits — and for that, we love her more! Her closet speaks reality for most who are still students; easy to follow and perfect if you want to dress up, even on a casual day inside the university.
2. Hong Du-Sik/Chief Hong, Hometown Cha-Cha-Cha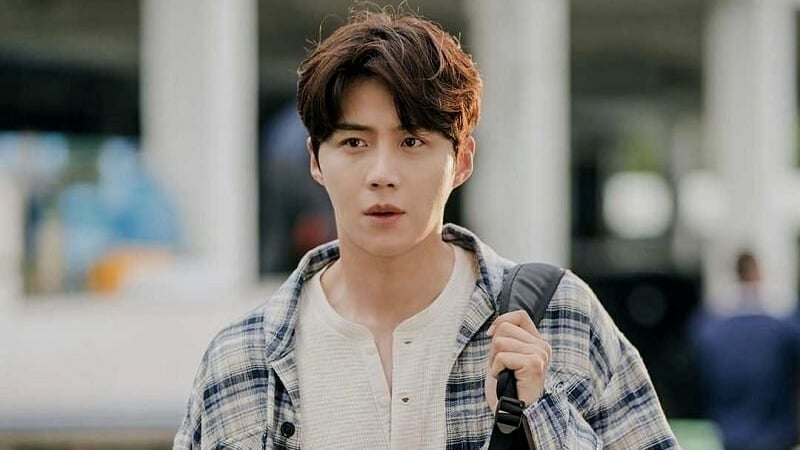 Hong Du-Sik is a winsome jack-of-all-trades in his small town. As a fan of this K-drama myself, I couldn't help but fall in love not just with his pretty face and very charming personality, but also with his fashion style (*blush*)! Just like how he can do anything, he can also wear anything, which suits him very well; from a corporate man dressed in a tuxedo to an all-around boy clothed casually in his beloved hometown. 
His fashion style is composed mainly of wide-leg cargo pants, a plain t-shirt, a plaid cover-up, and boots or sneakers. These types of kdrama outfits is also one of the easiest to follow, as it perfectly suits the unpredictable weather we have in Southeast Asia. 
Also read: 'Vincenzo' and 'Hometown Cha Cha Cha' Remakes Might Soon Be in the Works!
3. Princess Diana, The Crown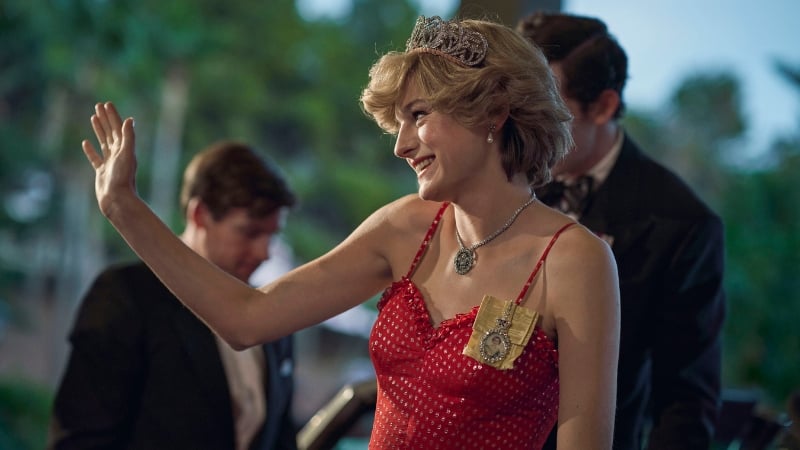 The beloved People's Princess is indeed an icon for many things, her fashion sense included! Thanks to this series, we can have a glimpse of Princess Diana's wardrobe. Despite being a newcomer to the Netflix screen, Emma Corrin did a great job at portraying the role.
While seemingly living in a fairytale-like world, Princess Diana's outfits embody a modern taste — so it is not that hard to follow. If you're going for a chic and sophisticated vibe, her style is the perfect one for you!
Also read: 8 Period Drama Series to Watch If You Loved 'Bridgerton'
4. Emily Cooper, Emily in Paris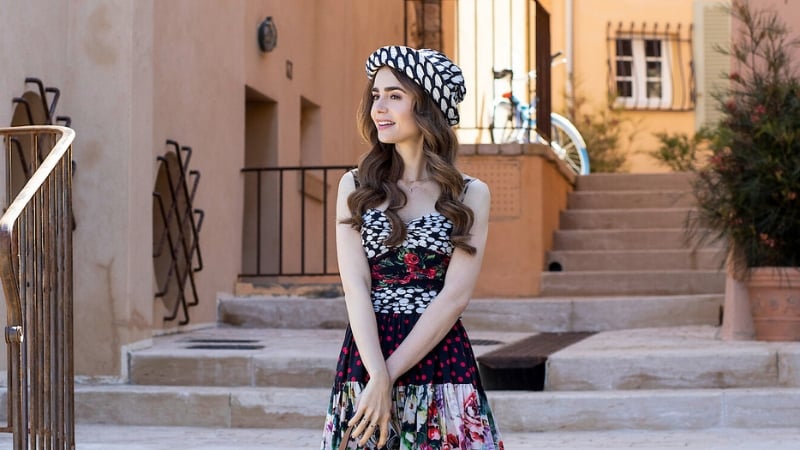 Emily Cooper is a marketing executive from Chicago who lands her dream job assignment in Paris. Her clothing speaks volumes about her: A young woman trying to do good in her work, while living her colourful life!
This Netflix character's fashion style is beyond ordinary and often includes a lot of layers. So, it's rather hard to copy, especially if you're living in a tropical country, unless it's her summer wardrobe from Season 2! Nonetheless, her dresses are perfect for fancy dinner dates, whether it's with friends or your person. Emily-inspired outfits will definitely make your style extraordinary!
Also read: Best 'Emily in Paris' Filming Locations in Season 2 You Need to See IRL
5. Ko Mun-Yeong, It's Okay to Not Be Okay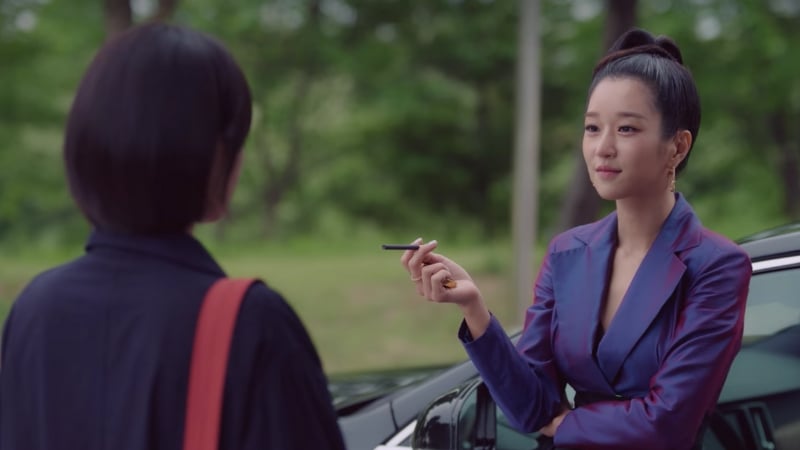 Our favourite sophisticated girl! We cannot deny that Ko Mun-Yeong's wardrobe plays a vital part in portraying her character. In the first part of the series, she wears over-exaggerated outfits with darker tones and shades that create her fierce and intimidating look. But in the latter part of the story, she embarks on a journey of self-discovery and healing. Along with that, her wardrobe noticeably switches to neutral colours that symbolise her happy and contented state of mind. 
Whether it's for work, errands or date nights, these K-drama outfits are definitely worth trying if you prefer a more elegant look!
Also read: 7 International Shops to Buy Korean Clothes Online
6. Eleven, Stranger Things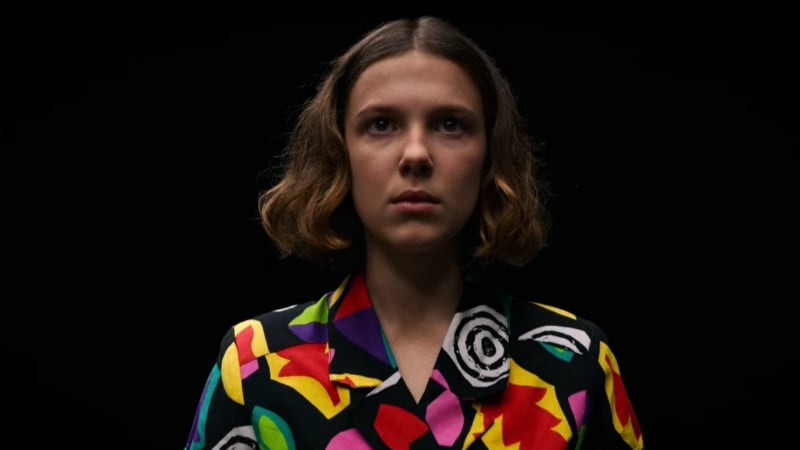 For Stranger Things fans, you probably noticed how Eleven's wardrobe improved, especially in Season 3. Your girl is finally creating her own style! Her style leans more on pleated jeans, polo, and vintage sneakers.
As someone who loves to do thrifting, I would definitely try out some vintage pieces inspired by Eleven. It's a good thing that most of her wardrobe staples are easy to find in thrift stores and online shops.
7. Fallon Carrington, Dynasty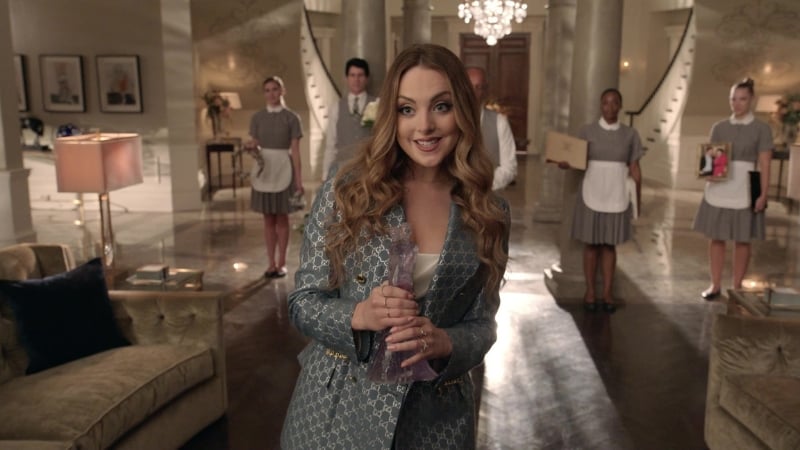 Bring out your boss babe energy and try Fallon Carrington's style! It's hard not to fall in love with this character — an intelligent, attractive, competent and business-savvy woman. But more than her beauty and personality, her outfits are also super fascinating! 
Fallon's closet is mainly composed of blazers, dresses, and sleek coordinates. If you're looking for inspiration for fashionable office getups — just click any one of the episodes from the reboot. It will surely give you an idea on how to mix and match your pieces!
8. Choi Woong, Our Beloved Summer
Most people believe in "comfort over fashion," but what if you can do both? Just like Choi Woong from the hit romantic K-drama! His outfits represent his personality: A free-spirited man who seems not to care, but is actually very detail-oriented, and it shows in his style choices. 
Choi Woong usually wears wide-leg pants, sweaters, or a plaid cover-up. His clothing is perfect for the days you want to serve a no-effort look yet very stylish.
Also read: 18 Feel-Good Movies to Watch on Netflix Right Now
Whatever vibe you want to project, may it be '80s retro from Stranger Things to sophisticated and elegant K-drama outfits — the wardrobe folks of these Netflix series and movies will help you discover your style. Bring out the fashionista in you and follow these fashionable Netflix characters!
---
All images credited to Netflix.