Contributed by Hey Miss Adventures!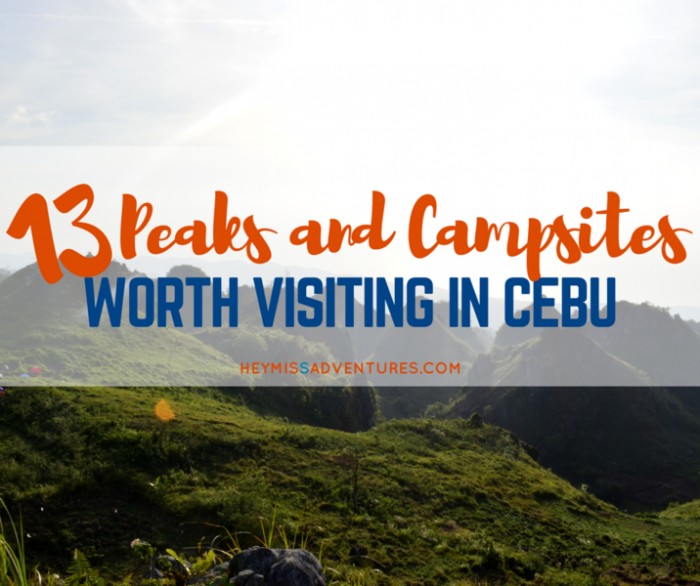 The current traffic situation may turn off visitors in Cebu, but it's hard to deny that the island is still a go-to place, whatever your travel intentions may be.
The best thing about coming into the island is that everything is just within reach. You could be staying at the downtown or even at the upper-class areas where malls and skyscrapers abound, but a 30-minute travel will already give you access to among the best beaches in the country.
Not feeling like wearing your favourite swimsuit? At almost the same distance, you can choose to embrace the serenity and peacefulness that mountains provide. We love both types of destinations but mountains hold a special place in our hearts.
Our daughter was just a little over a year old when we first took her out to a short hike and camping trip, and it was among the most memorable experiences we had. We have not stopped since then.
Also read: 15 Thrilling Outdoor Adventures to Conquer in Cebu
Should you decide to explore Cebu's best and highest peaks, here are our recommendations of the best ones to take a hiking or camping trip to, whether it is just for leisure or to start on a new hobby:
1. Mt. Kan-Irag (700+ MASL)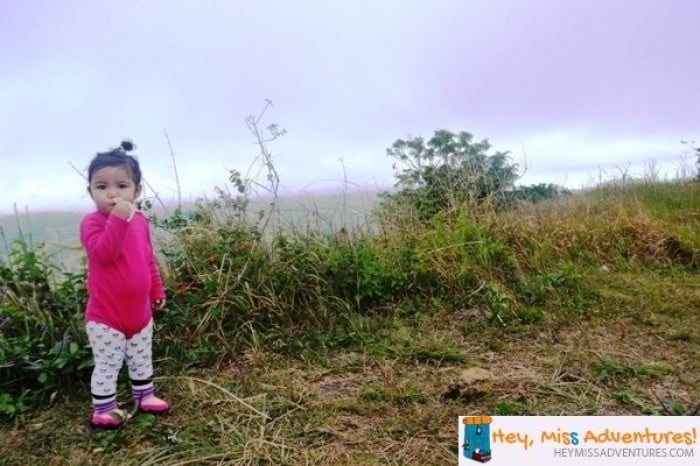 Otherwise known as Sirao Peak, Mt. Kan-irag is the most popular in the list because of its accessibility and level of difficulty.
A trek to the peak via Budlaan in Talamban maybe for beginners, but it is definitely not a walk in the park especially for those who barely get exercise. I know because I had a hard time maintaining my pace with the others while carrying a full-pack weight. The trail to the peak will get you through various terrains.
Depending on the path you choose (there are several ones available), you can opt to do some entry-level bouldering or you can choose the dirt road instead. The first half of the trail takes you to a slow ascent while being covered by a canopy of trees. About midway through, you will find yourself entering an open area with various flower gardens and residential areas. The last part of the climb is the final ascent with trails hidden behind thick foliage and tall cogon grass, depending on the time of year.
Going down the peak is just a 30-minute descent which will then lead you to the highway near Ayala Heights. You can then treat yourself with a pat on the back and a cob of sweet corn.
2. Chalet Hills, Busay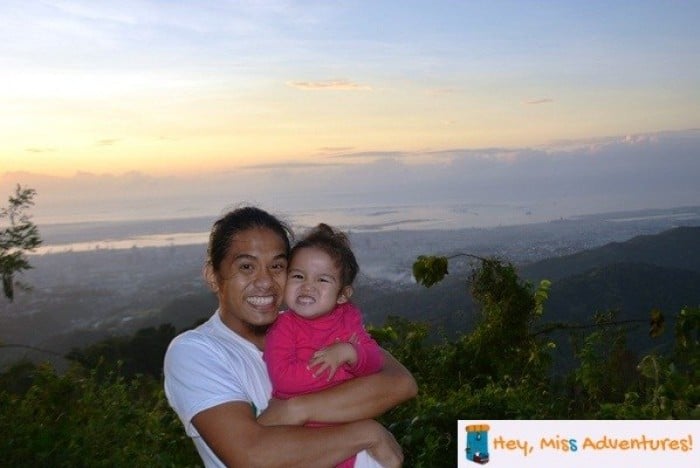 While Chalet Hills is not as challenging as the other mountains listed here, this place is actually worth a stop as a sidetrip or even as a destination if you just want to go camping without having yourself too stressed to just get there.
You can opt to walk from Mountain View, walk past the Temple of Leah and go further along until you reach the third basketball court — or you can go the easier way by hiring a motorcycle to get you to the foot of the hill.
Take the five-minute hike up, set up camp, feel the cold (definitely much lower temperatures than in the city) and enjoy the breathtaking city views at night.
3. Osmeña Peak (1,013+ MASL)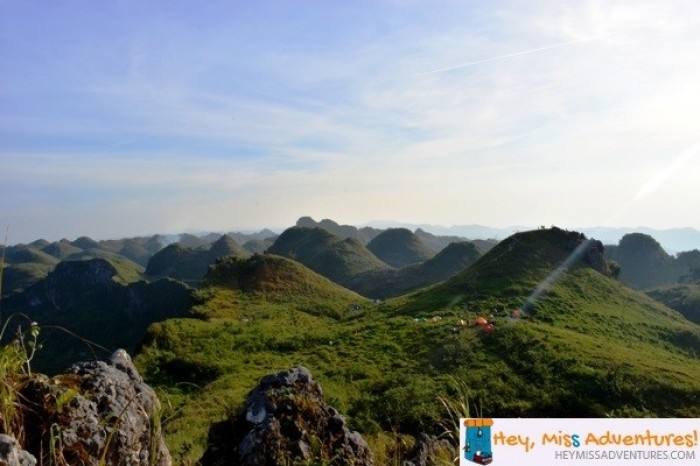 Towering at 1013+ MASL, Osmeña Peak is the highest one in Cebu and therefore the coldest place in the island, too.
Despite being the highest, the peak is actually among the easiest climbs ever — it takes around 15-20 minutes to get to the top from the foot of the mountain. To get there, one simply takes a 3-4 hour bus ride from Cebu City to Dalaguete, then take a motorcycle to the Mantalungon Public Market.
Those looking for more challenge may choose to walk from here, after purchasing last minute camping supplies, which is about an hour or two away (depending on the pace) from the foot. Those who would like it easier or are just simply visiting the place to check out the view, can opt to continue riding the motorcycle from the market to the foot of the mountain instead.
Camps at OPeak, as it is more commonly called, is often paired with a 3-4 hour traverse to Kawasan Falls in Badian, located at the other side of the island. While most of the trail is a descending one and the last part is exposed, the hiker is treated to a refreshing dip in the cool waters of the falls at the end.
Also read: Camping in the Philippines: 10 Sites with the Most Incredible Views
4. Mt. Naupa (584 MASL)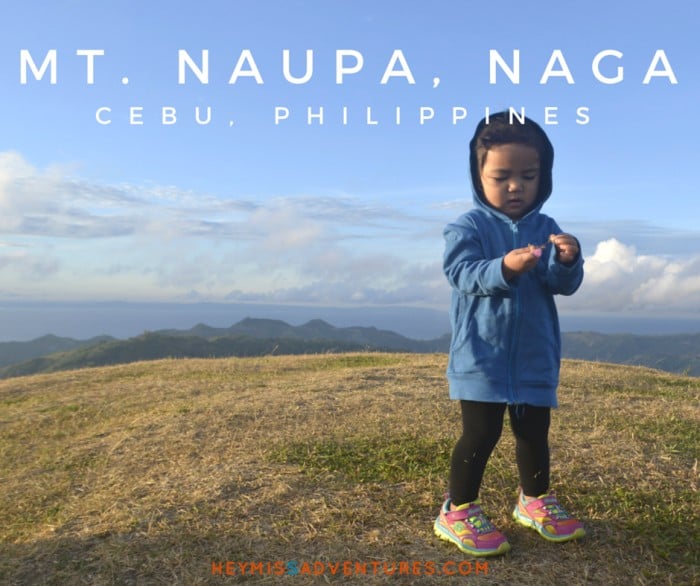 Mt. Naupa in Naga was a beautiful experience for us but was a little too hot for my liking (or it was probably because we went there in April).
We wouldn't suggest you going there at night like we did (around 8PM) because it will force you to take the longer route when there is actually a 30-minute trail you could take.
To get to the peak from Cebu City, you just need to take the KMK bus from SM Cebu then drop off at Gaisano Minglanilla. From there, you can ride a habal-habal to the foot of the peak (or you can alternately find one from Tinong's Bakery, a short distance from Gaisano Minglanilla where the drivers are friendlier and cheaper).
5. Mt. Babag (750 MASL)
The climb to Mt. Babag is mainly a gradual ascent which will hurt your knees and exhaust your lungs and heart. I suggest bringing lots of water and snacks on the trail — the first time, we only brought a bag of Eggnog but we reached the peak past lunch and we had a toddler with us (no worries we brought enough milk supply).
While the peak isn't a campsite, it has views that are totally worth it. On our first time there as a family, we got to enjoy fog (nope, not smog) at 2 in the afternoon! A few minutes' walk will lead you to Chalet Hills where you can set up tent.
To get to Mt. Babag, you need to get to the jump off point at Brgy. Napo. The trail is mostly straightforward although we probably went through the less taken ones with so much overgrown trees. The first trail we took, the partner suggested, was probably one that the animals took. It was that narrow, just enough to fit your foot.
You might want to read my friend's very technical entry on the Mt. Babag trail.
6. Mt. Hambubuyog (820 MASL)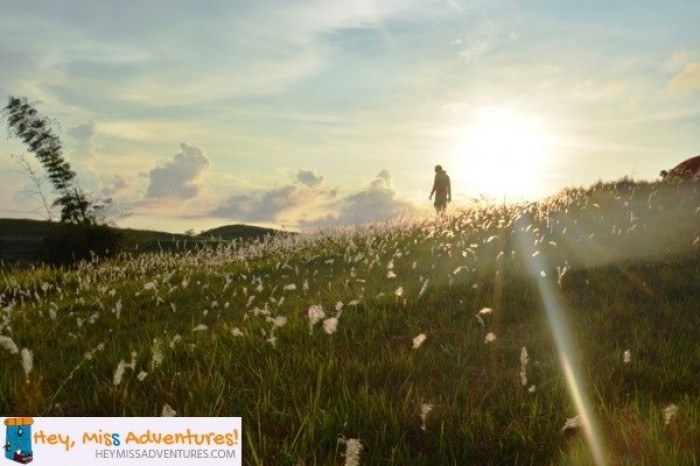 Mt. Hambubuyog has been among the toughest and most challenging hikes we've ever done — just imagine 9 hours of walking most of the time under the hot sun. The last stretch of the trail was a rather steep one; your knees will probably reach your chest during every step.
Getting to Hambubuyog will require a very long ride to the south (about 4 hours) plus a motorcycle ride to Inambakan Falls, which is the jump off point.
We haven't personally been to the peaks below but for our and your reference, we're listing them down here. Hopefully we get to change the descriptions to more personal ones in the coming months.
7. Mt. Lanaya (720+ MASL)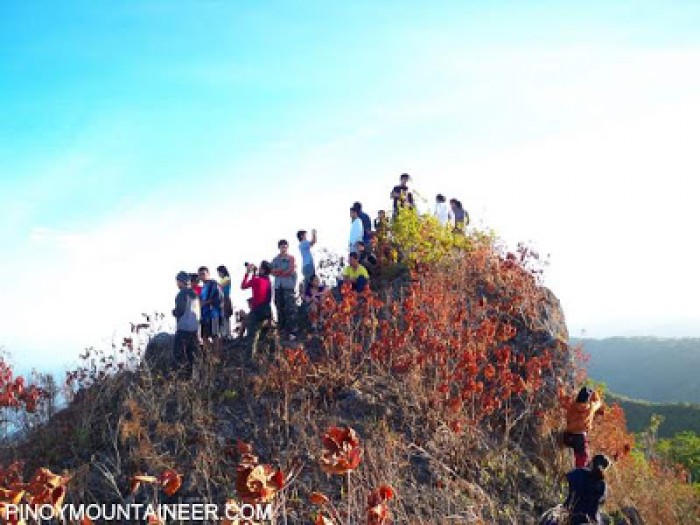 Image borrowed from: Pinoy Mountaineer
According to the locals, Mt. Lanaya might be an extinct volcano with hot springs located nearby. From what I heard, Mt. Lanaya has the most difficult trails in all of Cebu (which is also one of the reasons I'm scared to go, knowing I don't get a lot of exercise). You can read more details and sample itineraries from Pinoy Mountaineer.
To get to Mt. Lanaya, you need to take a bus to Alegria which is around a 4-hour drive. You may take the Legaspi Trail, which is the harder one, or the Lumpan Trail, an executive trail which gets you to the campsite in just an hour and a half.
Also read: Top 10 Mountains in Philippines With the Most Incredible Views
8. Mt. Mauyog (885 MASL)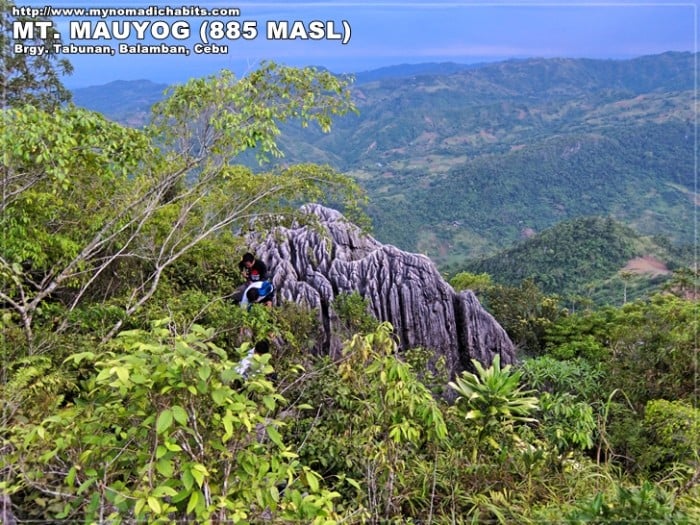 Image borrowed from: My Nomadic Habits
Mt. Mauyog features a difficult, rocky trail that is rather difficult to make out because of the crawling thorny plants that get in the way. From the pictures, you could tell that climbing there is totally worth it — just take a look at the sweeping views in Cebu that you could only get from here.
To get to Mt. Mauyog, you need to set foot in Brgy. Tabunan, which is around a 1.5 hour ride from JY Square. I suggest getting a guide to find your way to the peak, if you aren't familiar.
9. Mt. Manunggal (1,003 MASL)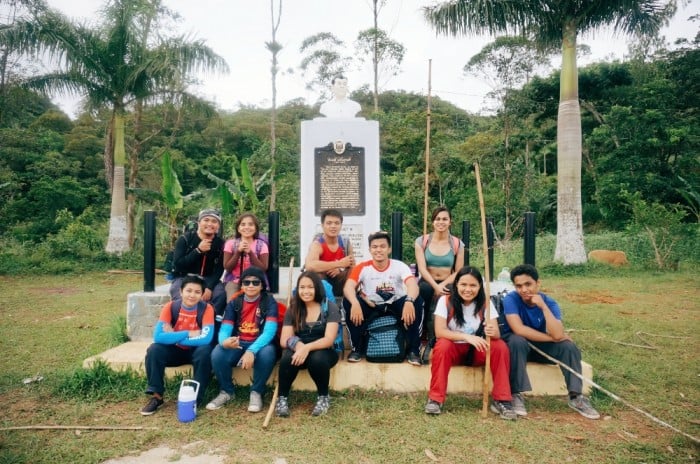 Image borrowed from: Mikyu.com
From what I heard, the trail to Manunggal, where the late President Magsaysay's plane crashed back in March 17, 1957, isn't that difficult. You can get there much easily with the help of a motorcycle ride and, from my friend's account, you can pass by an access road from Mt. Mauyog and get to Manunggal's campsite in as little as 2 hours.
There are a few horror stories (thefts) related to the campsite here so you will have to be extra cautious. You can read about doing the Mt. Mauyog to Mt. Manunggal trek from Mikyu.com or My Nomadic Habits.
10. Mt. Kapayas (783 MASL)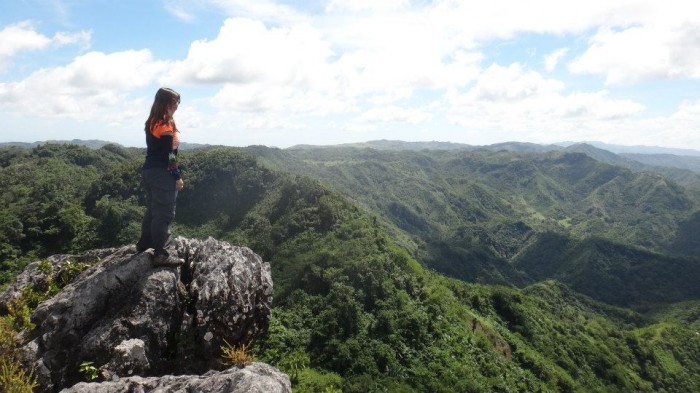 Image borrowed from: Adrenaline Romance
In the long list of our failed climbs is Mt. Kapayas. My friend tried to organize a climb there but unfortunately, they had very strict rules and prices that aren't too friendly for the budget conscious.
The climb is a rather challenging one, however, especially when one decides to conquer the Torre's peak. You can read more about going to Mt. Kapayas from Adrenaline Romance.
11. Mt. Mago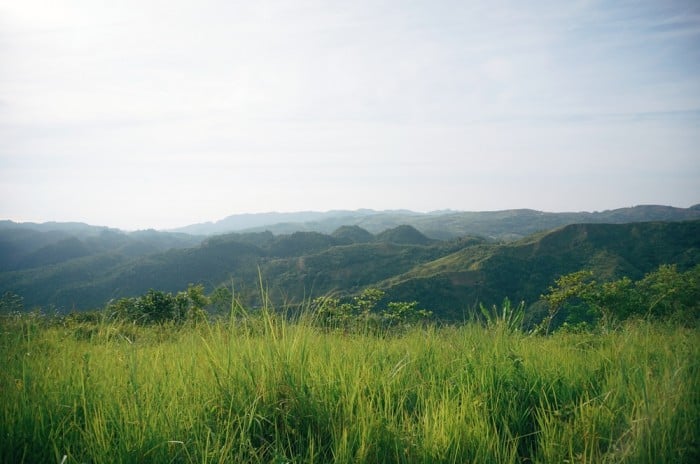 Image borrowed from: Mikyu.com
This was yet another hike + camp opportunity that we missed because of the price (argh, we're cheapo). We would have gone with our friends, through an event organized by PAC Gear, but we unfortunately backed out due to $$ and the number of people we expected to go (introverts).
The trail is fairly easy and should just take around 2 hours to get from the jump-off point to the camp site. I don't think there's a lot of posts written about this peak so you might want to find a guide there — or contact PAC Gear for help. You can read about my friend Mikyu's account on Mago Peak (you get to be in three towns: Danao, Carmen and Tuburan — all at the same time, by the way).
12. Mt. Lanigid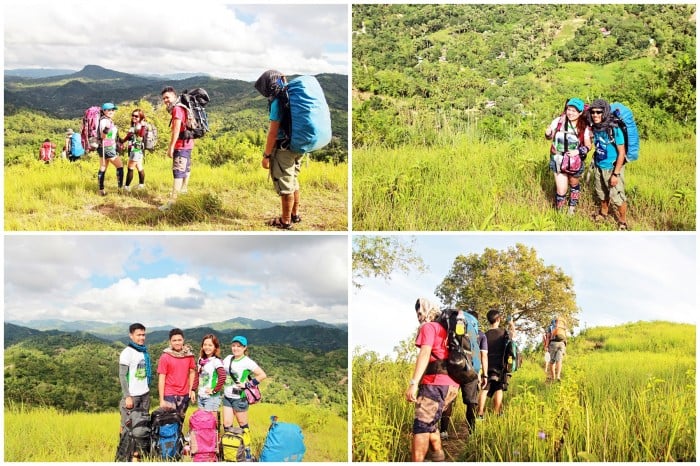 Image borrowed from: The Wanderfull Life
I have not heard a lot about Mt. Lanigid except that it's in Liloan and that it was this year's venue for Katkat Pakighimamat, a local friendship climb. It's beautiful though and a lot of outdoor enthusiasts from Istorya.com have suggested the place. You can also read more about Mt. Lanigid at The Wanderfull Life.
13. Kandungaw Peak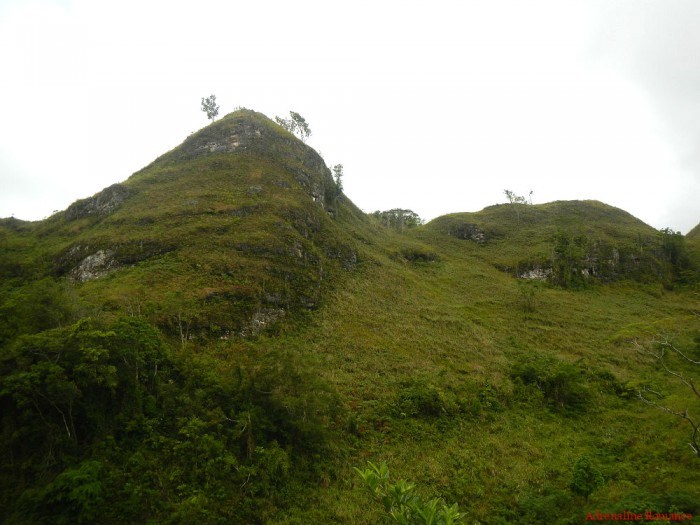 Image borrowed from: Adrenaline Romance
We had planned on dropping by Kandungaw Peak (or Candongao Peak) when we went to OPeak before but the locals weren't sure were it was — and we were irritated by the motorcycle drivers who kept telling us to let them drive us to Mantalungon. We haven't been there but you can check out Adrenaline Romance's journey to the peak instead.
Also read: 7 Leave No Trace Principles Every Traveller Should Know About
We are finally halfway through this list and we hope to complete this the soonest — it has been a long time since we've been to the outdoors.