Think: old civilisations, beautiful architecture, luxurious shopping districts, topnotch museums and epic cuisine. You can find all these and more in Europe, a continent that is conveniently interconnected through its railway system. What's more, Europe's trains make it an absolute traveller's haven.
Also read: Travel by Style: 8 Europe Itineraries for 8 Types of Travellers
Although exploring Europe could be easy for some, others find it a bit overwhelming. To make sure that you can get the most out of your trip to Europe by train, here are some itinerary suggestions that you have to consider.
1. Portugal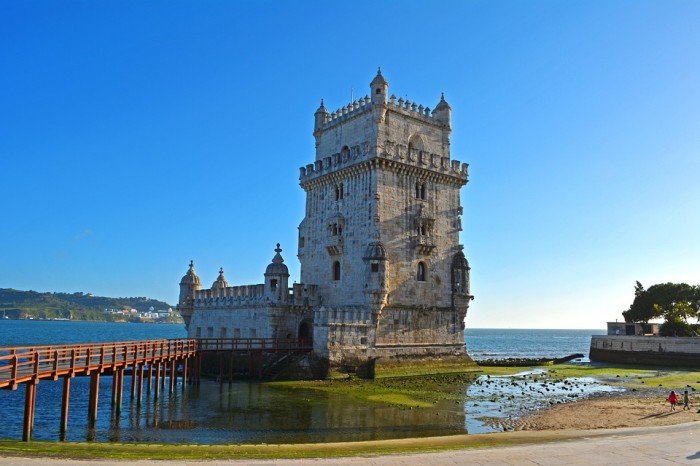 Start your journey in Lisbon, Portugal's capital and largest city. It is also one of the oldest cities in the world. Be amazed at the ornate gothic architecture of the Monastery of the Hieronymite or Jerónimos Monastery. Near the monastery is its fellow UNESCO World Heritage Site – the Tower of Belém. It is a fortified tower along the shore and the perfect example of the early Portuguese architecture.
After Lisbon, head to Lagos and visit the Chapel of Bones or locally known as Capela dos Ossos. It's a small chapel and was named so because its interior walls are made of human skulls and bones. Before leaving, you should definitely try the traditional Portuguese wines at vineyards within the Douro Valley! Check out this great itinerary and discover the rest of Portugal.
2. Spain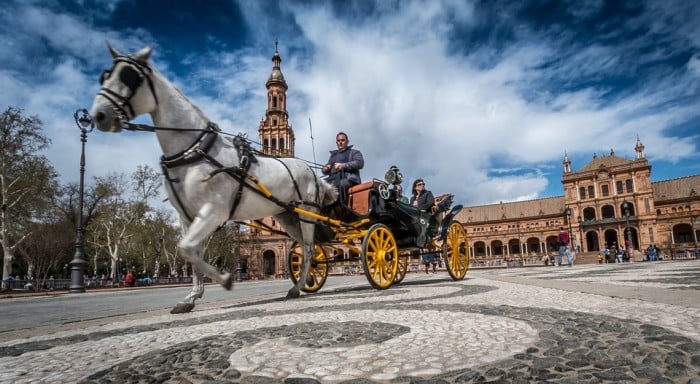 Spain's culture, architecture and food make the country so unique and easily lovable. Your first stop can be Seville. Check out the largest gothic church in the world, the Cathedral of Seville. Then hop on a train to Madrid and shop until you drop at Salamanca District. For an intercultural experience, you have to visit Toledo. The municipality of Toledo is one of the most diverse in Spain in terms of culture and architecture.
You cannot leave Spain without visiting the cosmopolitan city of Barcelona. There, you'll find one of the most vibrant atmospheres in the country. And of course, what is a trip to Spain without going on a tapas bar hopping adventure? Explore León or Logroño to make the most out of your Ruta de la Tapa.
3. France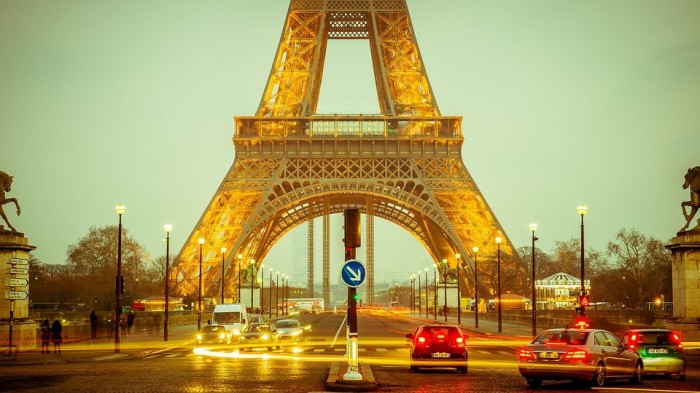 When in Europe, a visit to one of the most romantic countries in the world is a must. If you want to get to experience the most renowned attractions, do not miss Paris' Eiffel Tower and the famous Mona Lisa painting at the Louvre and Arc de Triomphe. However, if you are more into the hidden gems that France can offer, try the hiking trails at Cirque de Gavarnie in the central Pyrenees. This UNESCO World Heritage Site is perfect for those who want to "hike" without all the work as it almost has no incline as these limestone circles almost have no incline.
As for the food, try some of the most famous French desserts such as the ever-colourful macarons. Make your dining experience even more special by eating at a chic bistro along Rue de Buci.
4. Switzerland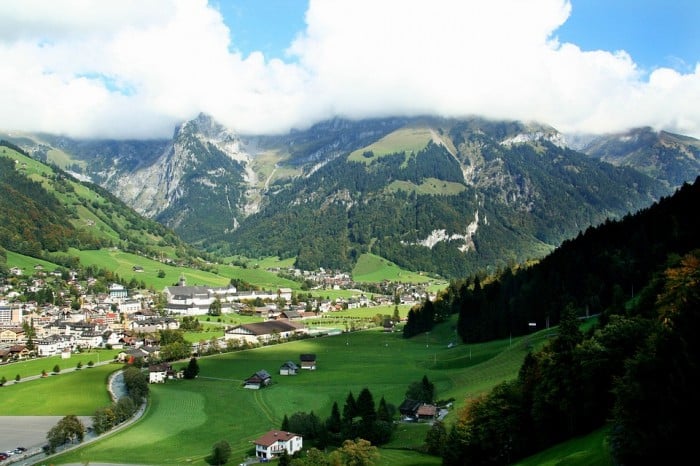 Get aboard a train to Switzerland and be amazed by its gorgeous scenery! Seriously, photos of the Swiss landscapes cannot justify how beautiful this country really is. First stop: the snowy Mount Titlis. It's pretty much winter all year in this mountain. Next, get the perfect postcard-worthy shots at Interlaken, a lake town in Switzerland's countryside. On the other hand, if you want to check out some exquisite artworks, you can also explore Zurich. Don't forget to try the ever famous Swiss chocolates and gourmet cheeses. You can never have get enough of both!
If you still can't decide where to go, this itinerary by Quotient TravelPlanner features the best of Swiss cities.
Also read: Insider Tips Every Traveller Going to Europe Should Know
5. Italy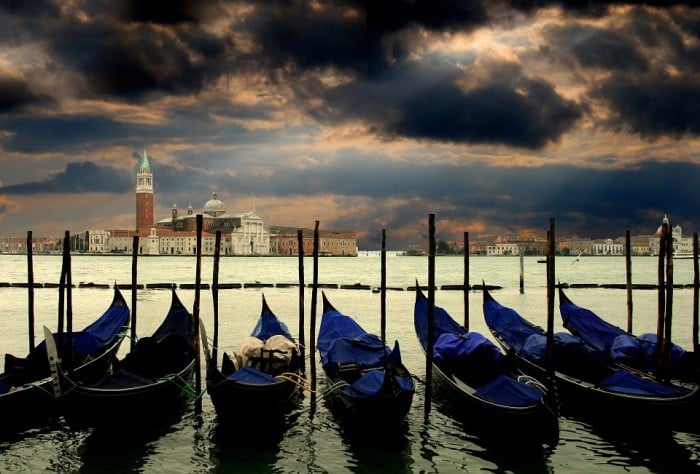 Italy is rich in thousand-year-old architecture and culture. A gondola ride in Venice is definitely a must for the hopeless romantics.Visit the historical landmarks in Siena and finally have a legit right to use #wheninrome by visiting some of the earliest known civilisations in the world! And whether or not you're a religious person, don't miss Vatican City. You'll definitely appreciate the aesthetic beauty of this small city-state.
At night, get the most out of your trip by binge shopping at Via del Boschetto in Rome. You can definitely grab some fine leather pieces along the way. And of course, taste the authentic pizzas and pastas, two of the most classic Italian dishes that are popular all over the world.
6. Austria and Hungary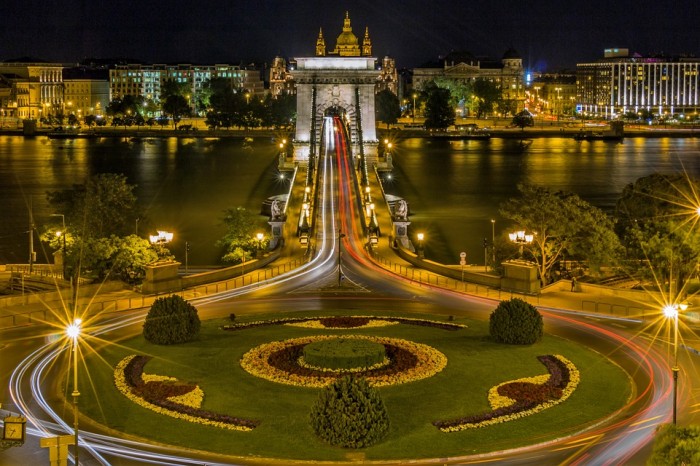 Another picturesque country, Austria is the home of many legendary musicians of all time such as Mozart and Beethoven. Indulge in Vienna's local art museums and musical parks. After all, Vienna was not dubbed as the City of Music for nothing. You can also check out the countryside and marvel at the view of the lake in Salzburg. While you're there, visit the famous Gothic altar masterpiece by Michael Pacher in St. Wolfgang. Enjoy Austria's best dishes by a restaurant along the lake. When the body of water is not frozen, you can also take a leisurely boat ride where you'll pass through some of the most picturesque views.
When you've finally had enough of Austria, which I doubt you will, hop on a train straight to Budapest in Hungary. Take some time to discover the city's architectural gems and go on a tour around the Etyek wine region where you'll get to taste great wines and palatable cheeses!
7. Czech Republic and Poland
Make your way to Prague, Czech Republic's capital. Your visit will not be complete without taking a stroll on Charles Bridge, a beautifully designed structure adorned with statues along the way. The city is also very famous for its castle skyline which is a dream come true for those who have longed to see fairytale-like castles. There's also a great place to see for book lovers. Definitely go to the Clementinum, a complex of historic buildings that houses the national library, the largest in the country.
If Czech Republic is not the only country you want to visit, explore other Eastern Europe countries by rail. Your next train ride will be bound for Poland, Czech's neighbouring country. Start your trip in Kraków, where you'll find many of the country's enduring historic buildings. By survivor, I mean those that withstood years of war in the country. You can also explore famous high-tech museums in Warsaw like the Chopin Museum, which remains a favourite for tourists and locals alike.
8. Denmark, Norway and Sweden (Scandinavia)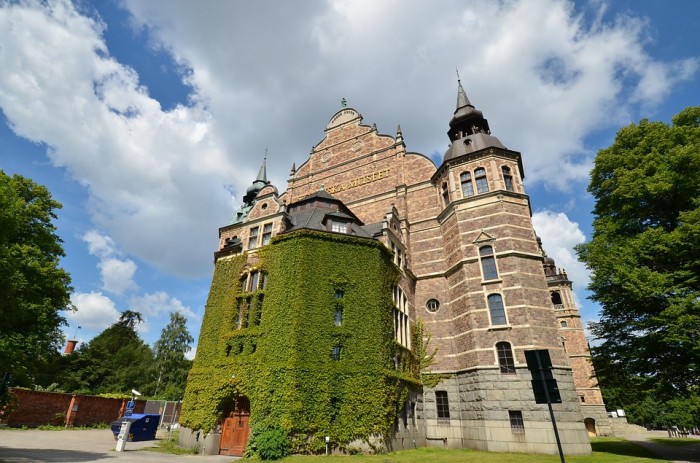 Denmark is said to be the spiritual and historical home of the Vikings or Norsemen. If you have limited time, you can still get a taste of the country's culture through Copenhagen, the birthplace of the world-famous beer brand Carlsberg. Also visit Charlottenborg Palace and Amalienborg Palace to explore how monarchs in Denmark lived throughout the years.
After almost a six-hour train ride, you can find yourself in Stockholm, Sweden's capital. It is also called the "Venice of the North" because it features a maze of canals. There are so many museums and galleries in Stockholm that you probably won't be able to visit them all in one day. You can check out Moderna Museet, Magasin III Museum & Foundation for Contemporary Art and Skansen, an open-air museum. If you're up for a luxurious shopping experience, visit Östermalm.
Another train ride later, you'll arrive in Oslo, Norway to cap off your Scandinavian tour. Norway is the home of the Vikings. If you want History channel's top-rated show, Vikings, you'll get a slice of what it was like to live in Norway many years ago. You should visit the Viking Ship Museum and the dominant Akershus Fortress.
Also read: 10 Mistakes Travellers Make When They Travel to Europe
Voila! These itineraries are worth looking into for that awesome European getaway by train. So, have you chosen any of these routes yet?
---
Brought to you by Quotient TravelPlanner.