Move aside, Mt. Fuji!
Japan has stunning sights aplenty, some in plain sight and some hidden in quiet corners of the country. Mount Fuji is majestic, no doubt, but there are some other absolutely spectacular sights you should discover. Get ready, these underrated hidden gems will take your breath away.
1. Takeda Castle Ruins, Hyogo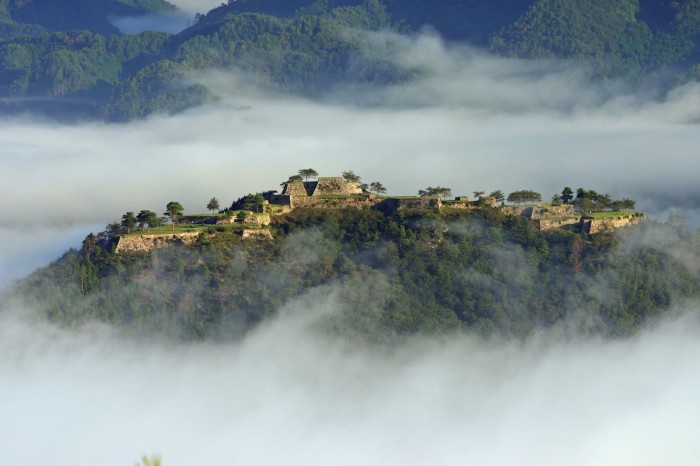 Image credit: Hyogo Tourism Guide TID Blog
Also dubbed as "Japan's Machu Picchu", the ruins of Takeda Castle can be seen emerging from a sea of clouds on clear days, creating a magical illusion of a floating castle straight out of a fairytale.
How to get there?
Asago, the city in which the castle is located, can be accessed via the bullet train from Tokyo. To get a good view of the castle ruins, alight at JR Takeda Station and take the mountain road by the south.
2. Forests of Yakushima, Kagoshima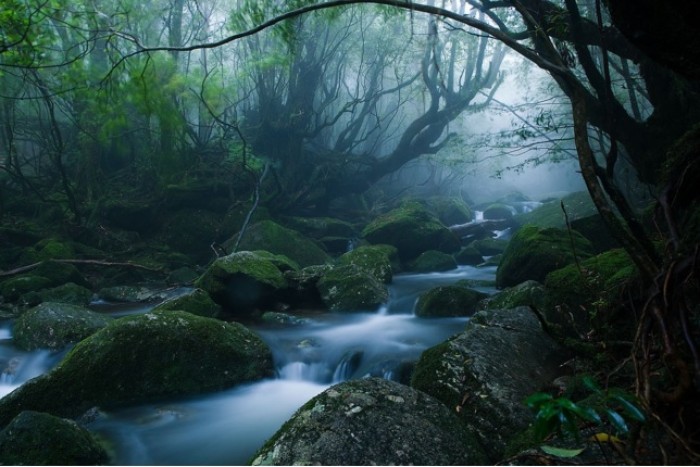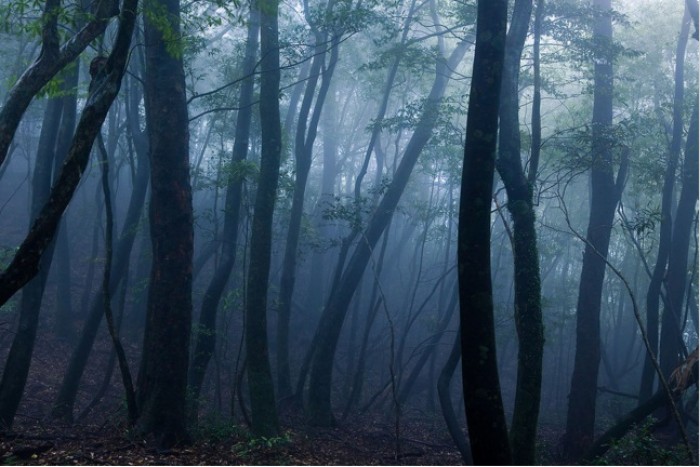 Image credit: Casey Yee
Inspiration to Studio Ghibli's animated film Princess Mononoke, Yakushima's forest is hauntingly beautiful. Surrounded by an abundance of nature, you feel as if you're transported into a fantastical realm where tree spirits and mystical creatures serve as guardians that overlook you as you trek in the thick of the woods.
How to get there?
Fly into the island from Osaka, Fukuoka or Kagoshima. Alternatively, take the ferry from Kagoshima port.
3. Monet's Pond, Gifu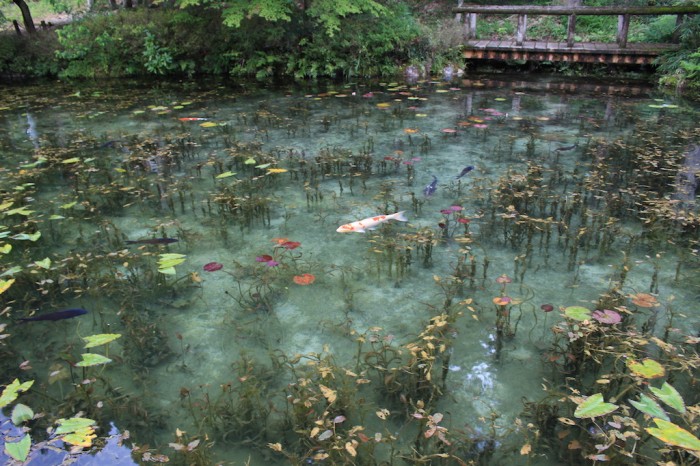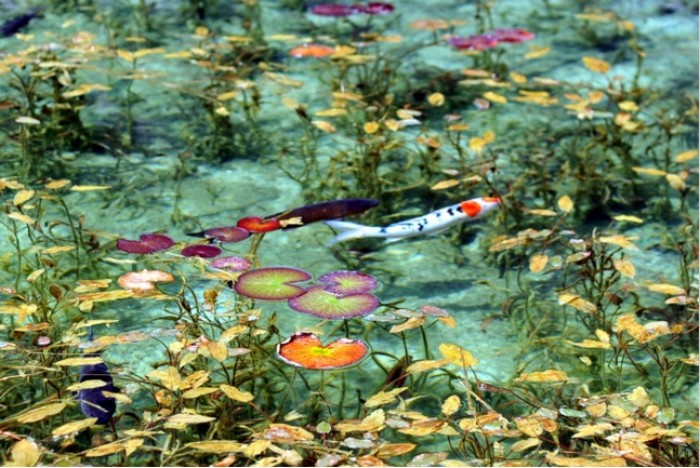 Image credit: Seki City
Straight out of Monet's impressive Water Lilies series, this pond is breathtakingly surreal. The clear blue pond home to beautiful koi fishes and water lilies are bound to make each picture you take look like a stunning lie.
How to get there?
From JR Gifu Station, take a bus to Nemichi Shrine. The pond is situated inside the shrine compound.
4. Mishaka Pond, Nagano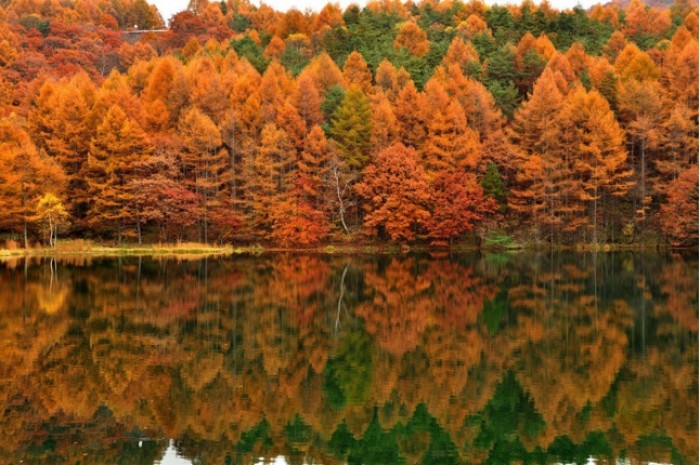 Image credit: photohito.com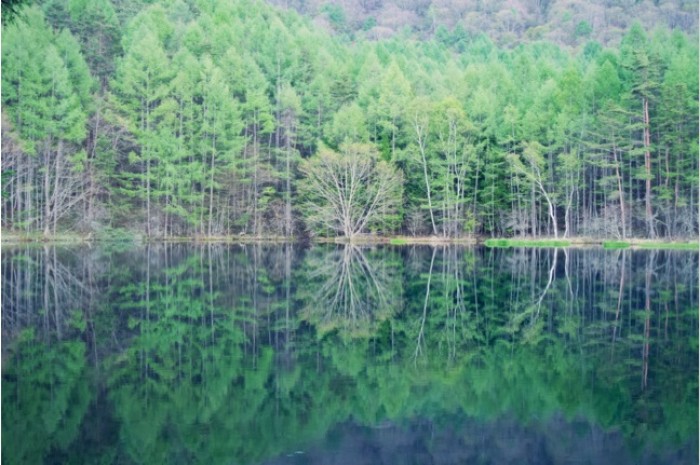 Image credit: m-louis
Mishaka Pond has inspired countless of artists with its natural beauty, including Kaii Higashiyama, who painted the famous painting "Green Echoes" in 1972. The mirror-like quality of the pristine water is well-preserved up till today, and offers picturesque sceneries to all visitors no matter the season.
How to get there?
Get off at JR Chino station and take a 30-minute taxi ride.
Also read: Only in Japan: Weird Sights That Travellers Can Spot
5. Snow Monsters of Zao, Yamagata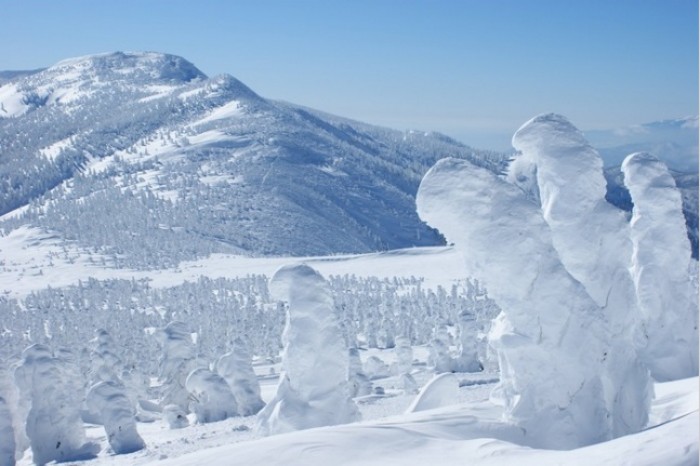 Image credit: torasan819.exblog.jp
This fascinating army of snow monsters charging on the mountains of Yamagata are actually Aomori fir trees that are covered in wet snow and ice! At Zao Onsen Resort, you can opt to skii among the towering monsters. Don't worry, they won't bite.
How to get there?
From JR Yamagata Station, take the bus to Zao Onsen from bus stand number one.
6. Mount Ishizuchi, Ehime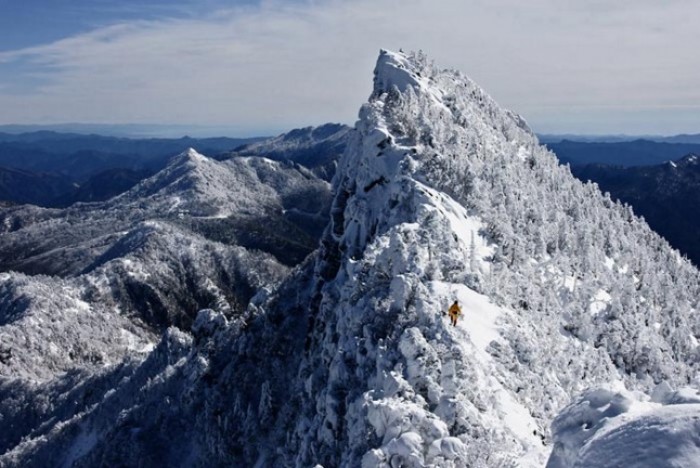 Image credit: Matsuyama Photography Club
Image credit: Superbify
From a vantage point along the hike up Mount Ishizuchi, hikers are greeted by a stunning view of the mountain's signature jagged bulge and the seemingly unending mountain range beyond. No matter the season, the gorgeous mountain colours are sure to take your breath away.
How to get there?
From Matsuyama station in Ehime, take the JR Limited Express 'Shiokaze' train. Alight at JR Iyosaijo Station.
Also read: 13 Experiences Every Traveller Must Have in Japan
7. Diamond dust in Hokkaido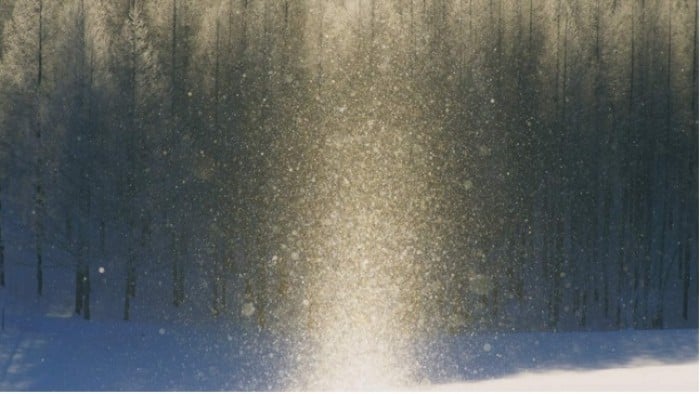 Image credit: Bing Japan Wallpaper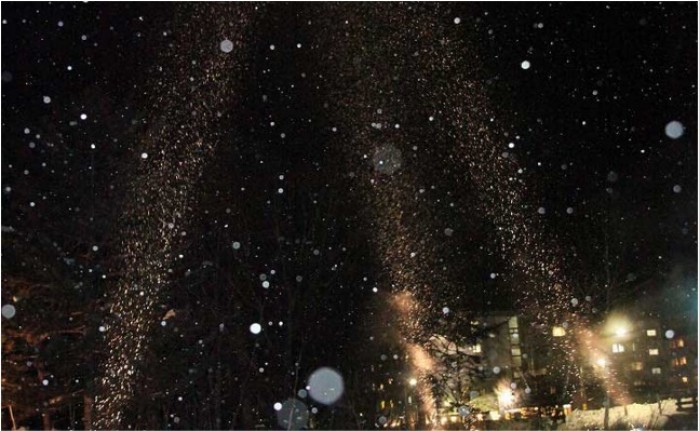 Image credit: Hokkaido Likers
Diamond dust is not your average snowfall. They are tiny ice crystals that form on the ground when there is relative difference in air temperature. Under the sunlight, it creates an out-of-the-world illusion of millions of little fairies dancing to the wind.
This natural phenomena can be observed almost anywhere depending on how lucky you are. In Hokkaido, Kawayu Hot Spring's annual Diamond Dust Party happens at night some time in January and February. The steam from the hot spring crystallizes in the air when the surrounding temperature drops to below 20 degree Celsius, creating diamond dust.
How to get there?
From JR Sapporo Station, take the Limited Express Super Oozora Line or Limited Express Oboutsuku Line to JR Kawayu Onsen Station.
On your next trip to Japan, be sure to take the road less travelled and be the envy of all your friends with your picture-perfect snaps. Take a deep breath and enjoy the picturesque sights.