Calling all avid travellers who love South Korea, in case you haven't heard, the Korea Travel Fair will be taking place soon in Singapore! From 12 to 14 May 2023 at Our Tampines Hub, you'll be able to check out the best travel packages to South Korea and discover the many new attractions and cultural experiences that await you. 
However, apart from planning your next trip to South Korea, you'll also be able to check out some of the up-and-coming startups that are making a name for themselves in the South Korea travel industry at the fair. Here's a look at the five South Korea startups that you should check out at the upcoming Korea Travel Fair! 
1. BRUSH THEATER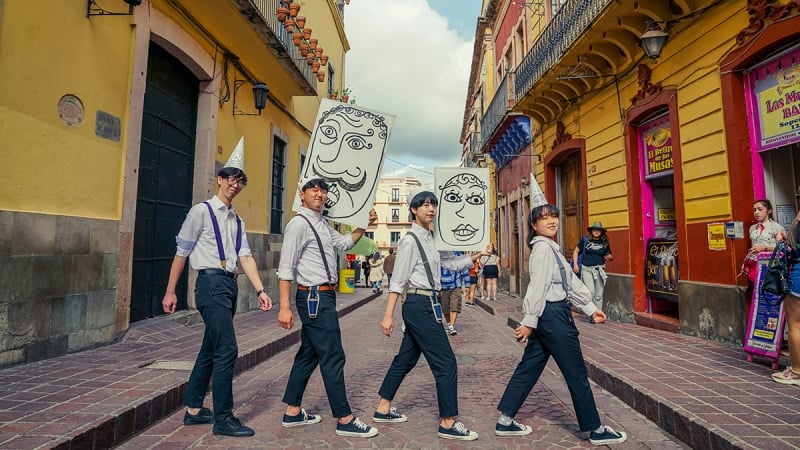 Oftentimes, when we think about the performing arts, we think of glitzy theatres and glamorous shows that appeal to mature audiences. However, BRUSH THEATER, a theatrical performing arts company based in Seoul, is looking to change that perception. 
This impressive South Korean startup aims to bring theatre and the performing arts to the younger generation, offering them high-quality theatrical performances regardless of their socioeconomic status.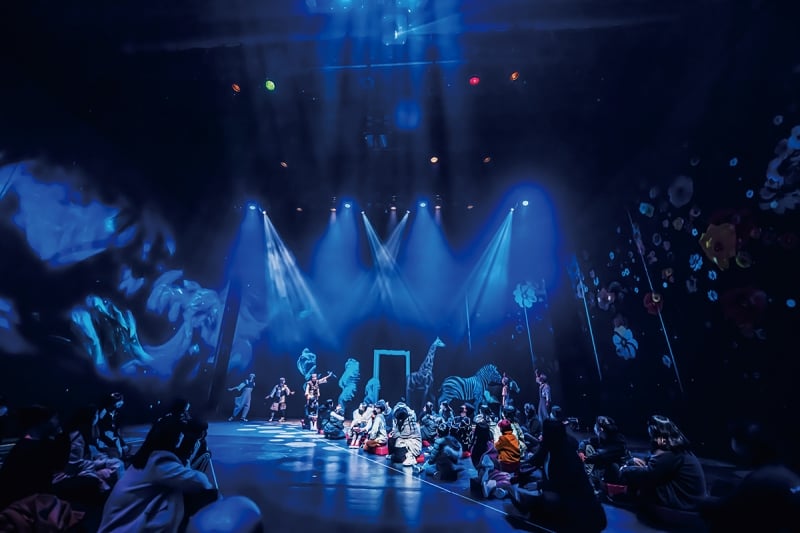 Featuring vibrant musical and stage performances, colourful costumes, exceptional special effects, and more, BRUSH THEATER has already performed at some of the world's leading art festivals, enticing audiences with its unique but memorable approach to theatre, and bringing a little bit of Korean culture to the world in the process. 
If you're in Singapore, good news because BRUSH THEATER will be performing at the Korea Travel Fair at Our Tampines Hub on the 13 and 14 May 2023! 
Don't miss your chance to catch a glimpse of their memorable performances and look out for awesome travel packages to Korea while you're there too! You can check what time BRUSH THEATER will be performing as well as other activities at the Korea Travel Fair here. 
2. Haenyeo's Kitchen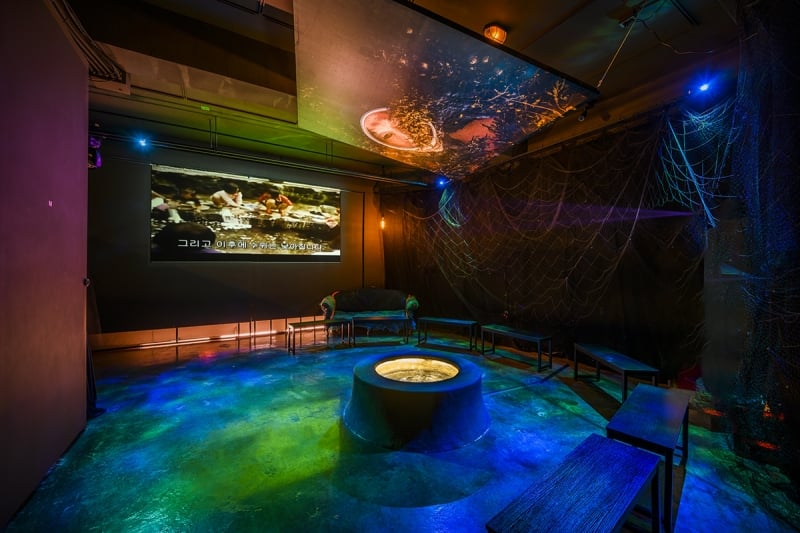 When it comes to Jeju's unique culinary culture, none are as exclusive to the island as haenyeo. For the uninitiated, haenyeo are female divers on Jeju Island who harvest seafood by hand in the sea. Whenever one visits Jeju, watching the haenyeo dive for seafood and sampling their catch is a must-do activity. Thankfully, you will soon have a chance to experience this (for a limited time) in Singapore! 
Haenyeo's Kitchen is a unique private dining experience that combines art and food. As the name suggests, the curated dining experience is based on the life of Jeju's haenyeo, offering patrons an intimate experience of Jeju's food culture through theatrical performances and memorable visual effects, while indulging in the local cuisine, bringing the culture and philosophy of Jeju's culture to the world, and also promoting sustainable dining practices.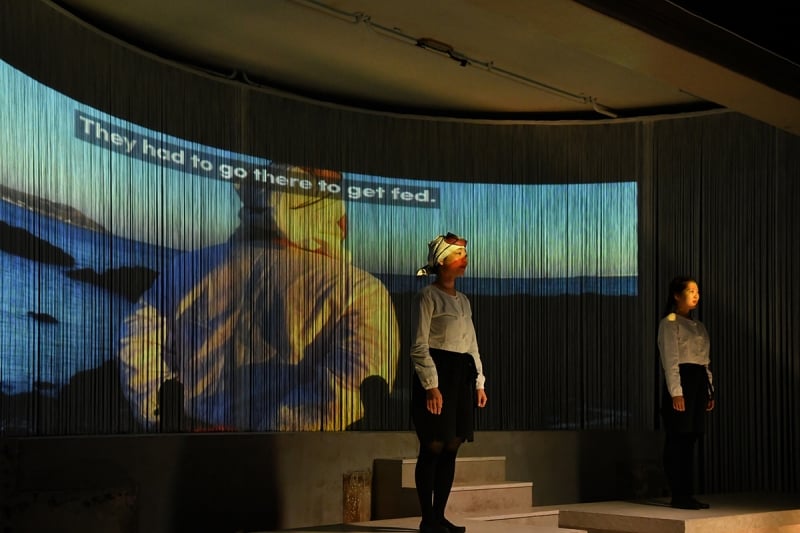 At the Korea Travel Fair at Our Tampines Hub from 12 to 14 May 2023, you can visit the Haenyeo's Kitchen booth to get a glimpse of the culinary experiences they offer through Virtual Reality (VR). 
3. SOC SELPIC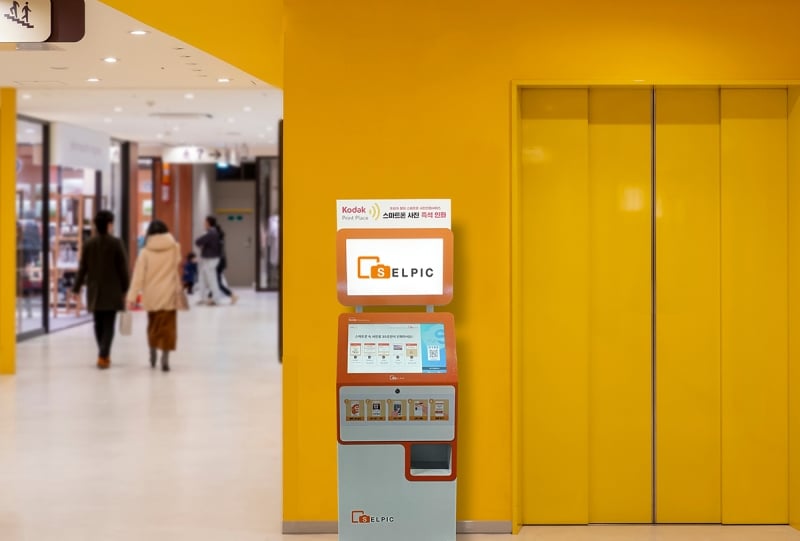 In a world dominated by social media and hashtags, photography, in particular mobile photography, has become an integral part of travelling. After all, we all want to take lots of pictures to remember our trips. If you consider yourself an avid photographer, then you'll definitely by intrigued by this innovative South Korean startup that's out to revolutionise travel photography in South Korea. 
SELPIC is a unique service that allows users to print out their smartphone photos using an easy-to-use, unmanned printing kiosk in just 20 seconds! The kiosks can be found at several tourist-heavy locations in South Korea, offering travellers the convenience of spontaneously printing out their own keepsakes. All you have to do is download the SELPIC app, scan the QR code at the kiosk, select the photo you want to print, followed by the style (you can even print ID photos and collages), and you're done!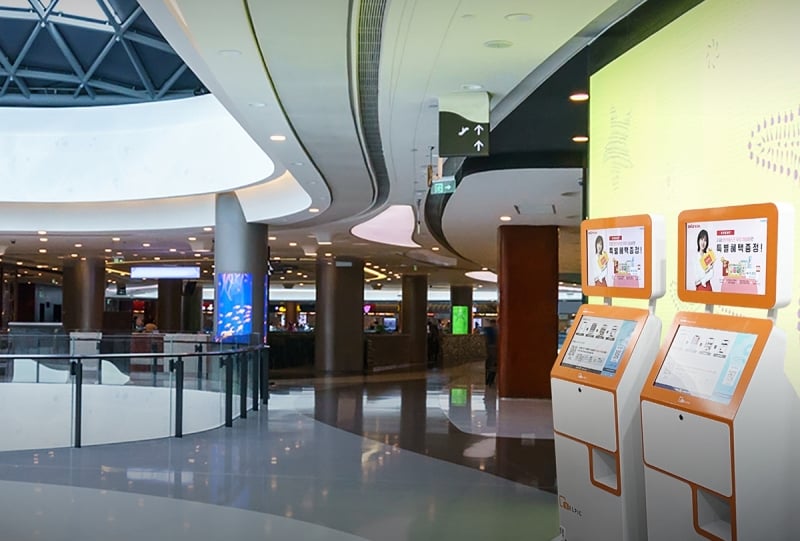 At the Korea Travel Fair at Our Tampines Hub, you'll be able to try out the unique SELPIC kiosks yourself! You might even be able to get local cultural content coupons when you print out your photos! Don't forget to check them out! 
4. STAYFOLIO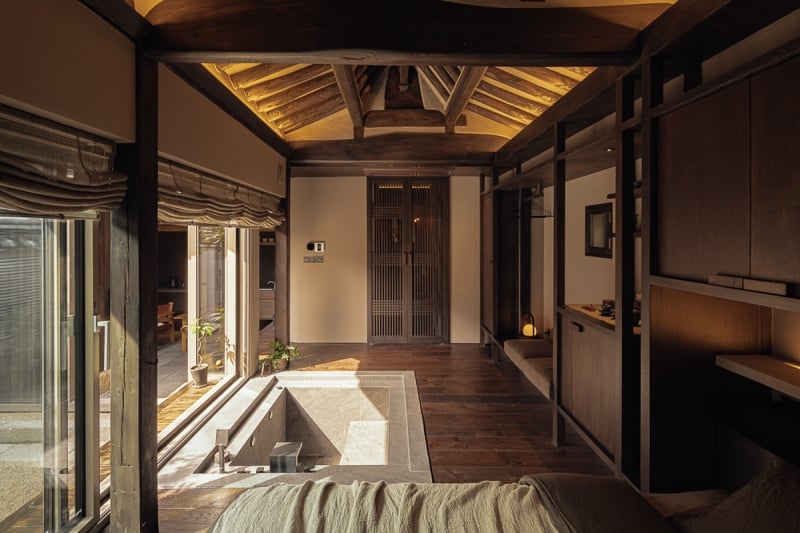 When travelling, what's equally as important as the attractions we visit are the places we stay at. On your next trip to Korea, if you're looking for ambient stays that leave you with lasting memories, check out STAYFOLIO, an online startup booking platform that curates blissful and authentic stays at various locations around South Korea and other international tourist hotspots. 
What sets STAYFOLIO apart is that, apart from just offering booking services, it functions as a lifestyle e-magazine where users can share their experiences to inspire and help fellow travellers find their ideal stay and allow users to discover hidden gems often overlooked by most tourists. 
When it comes to picking your accommodation on STAYFOLIO, users are afforded several options, all of which cater to specific needs and criteria, be it stylish rental houses or affordable hanoks that puts you close to the cultural heart of the city. 
If you're interested in finding out more, don't forget to visit the STAYFOLIO booth at the upcoming Korea Travel Fair happening at Our Tampines Hub from 12 to 14 May 2023! 
5. BTMEDI
Access to healthcare while travelling can be a bit of a bother, especially when you find yourself in a country where you may not be able to communicate effectively in the local language. In comes BTMEDI, a global healthcare expert startup based in South Korea. 
Featuring partnerships with over 1,000 medical care facilities and professionals, the BTMEDI network and platform help travellers to South Korea schedule medical appointments, treatments, and be connected to relevant medical practitioners with ease. 
All you have to do is submit your medical information, and a BTMEDI coordinator will be in contact to help connect you to the best clinic and specialist based on your request. The coordinator will then help organise your trip to South Korea and even accompany you on your medical visit! 
To find out more about this unique South Korea start up in the medical tourism field, check them out at the upcoming Korea Travel Fair from 12 to 14 May 2023! 
Looking for the best travel packages to Korea? Or perhaps you need help planning your next trip to discover hidden gems in Seoul, Busan, Jeju and more? Then don't forget to head down to the Korea Travel Fair for all your travel needs!
Happening from 12 to 14 May 2023 at Our Tampines Hub, the Korea Travel Fair is the best place to connect with travel planners to craft your dream trip to Korea. What's more, you'll be able to check out the five startups mentioned above too to find out more about the services they provide.
Don't miss cultural performances, movie screenings, beauty workshops and more too! Bookmark the Korea Travel Fair schedule here so you don't miss a thing!
See you there!
---
Brought to you by Korea Tourism Organisation