Would I go as far as saying that Australia has the best cafes and baristas in the world? Well, I haven't been everywhere yet, but Australia is pretty high up the list of anyone who has ever stepped a foot into an Australian cafe.
The Australian coffee culture is honestly one of the most refined in the world. It goes beyond being hip, trendy or 'hipster'. Being a barista might be just a part-time job somewhere else in the world, but in Australia, it is a well-respected career path. Everybody wants to have a friend who is a barista. And when you order a caffe latte in any Australian city, you will not get the ordinary leaf in your coffee – rather, you might just get an entire painting.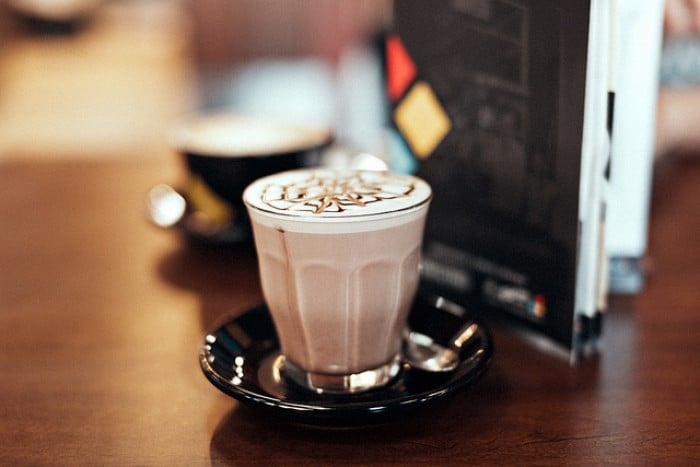 Image credit: Sacha Fernandez
Forget about the chains
One of the most astonishing facts about the Australian coffee culture is that, according to official statistics from IBISworld, around 95% of all cafes in Australia are independent. Although there are a few chains to be found in Australian cities, they make up only 5% of the total market. Starbucks, for example, has only 20 plus outlets across the country, as compared to Singapore where it seems to be around every corner. Eight years after Starbucks launched in Australia in 2000, it had to close over two-thirds of its outlets. They were simply unable to entrench themselves into the already-established Australian coffee culture.
Independently owned café stores have a long history that reaches back into the 1950s. The passion for coffee isn't attributed to big international chain stores, but rather to immigrants from Europe. The Mocopan company and the Vittoria coffee brand are among those who made coffee in Australia what it is today.
What do they drink?
I am a big coffee drinker and I have never seen such long coffee lists anywhere else in the world. (Well, perhaps New Zealand deserves a mention as well.) Among the most popular drinks in Australia are long and short macchiato, ristretto, Vienna, as well as the Vienna mocha.
My personal favourites are the doppio and a chai latte – I am still searching for something that comes close to the chai lattes I had in Melbourne. But of course, you also have your typical cappuccinos and caffe lattes.
While in Singapore and Southeast Asia not everybody drinks coffee (and instant coffee bags don't count), the majority of people in Australia love coffee. The average coffee consumption is way beyond that of tea. While in the 1950s the average per capita consumption of coffee was just over 1kg, in 2011 it has risen to 4kg.
Growing and brewing
Largely unknown to many, Australia actually grows its own Arabica beans. One can find coffee plantations in the very north of Queensland and also down south in New South Wales. Who would have imagined, in a country that is mostly desert? However, the warm climate and presence of volcanic stone are quite favourable conditions for the coffee plants to grow and flourish.
The home-grown beans are characterised by a slightly nutty flavour, a sweet taste, and a medium body. Furthermore, as there aren't any serious threats to the coffee plants, the coffee farmers can, for the most part, grow organic produce and avoid the use of pesticides.
Is it a true passion?
There are two things about the cafe culture in Australia that has always puzzled me.
Firstly, in Australia,  everyone has an opinion on coffee. Everyone has not only their favourite cafe and barista, but also a preferred way of making their mocha. Coffee in Australia is truly a serious business. If someone isn't entirely satisfied with their drink, they will let the cafe know. As previously mentioned, being a barista isn't just a job – it is something you can actually study and make a prosperous career of. Some baristas even get to travel the world, taking part in coffee making competitions and representing coffee brands internationally. There are also famous baristas in Australia.
Secondly, I noticed that in every magazine interview, one will find the question "where is your favourite cafe?" Therefore, when you are in Melbourne, Sydney or Perth, read local magazines to find the best cafe recommendations. The astonishing fact is that most answers are actually very detailed, describing the unique taste a particular barista creates.
Well, I consider that a passion. Should you be bound for Australia any time soon, you should definitely get your caffeine potions.