Because I believe Sydney doesn't really require an elaborate introduction, I'd like to commence this post by sharing a few facts about this premier Australian city.
The area that's often referred to as Sydney actually consists of no less than 38 districts, spread out over an area of 1,687 km².
The Sydney Harbour Bridge is the world's widest and highest steel arch bridge.
Sydney's Fish Market is the largest in the Southern Hemisphere and the third-largest worldwide.
Established in 1788, Sydney was the very first British colony in Australia.
Sydney continues to rank as one of the world's most livable cities annually.
Now, let's move on to what this post is actually about: an overview of fun things to do in Sydney.
[ZUJI Subscriber Special]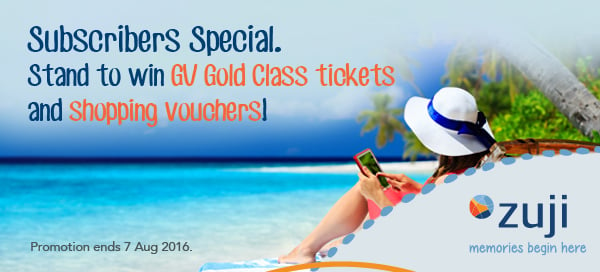 Subscribers stand a chance to WIN a pair of GV Gold Class movie tickets and S$50 ZUJI vouchers. Click HERE to find out more!
1. Sunbathe on Bondi Beach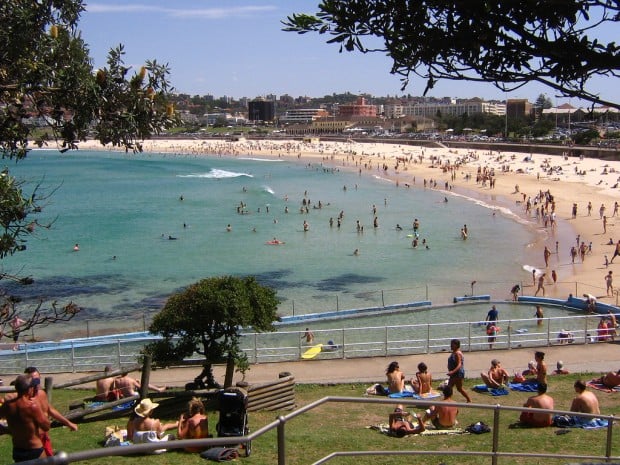 Image Credits: Francisco MartinsBondi Beach is one of the most iconic beaches in the world. This busy beach is the place to see and be seen in Sydney. In addition to its golden sand and blue waters, Bondi Beach is also home to plenty of restaurants, a vibrant nightlife, alternative markets and stunning coastal walking paths. Be sure to undertake the Bondi to Coogee Walk, which will take you six kilometres along the stunning coast.
2. Walk across the Sydney Harbour Bridge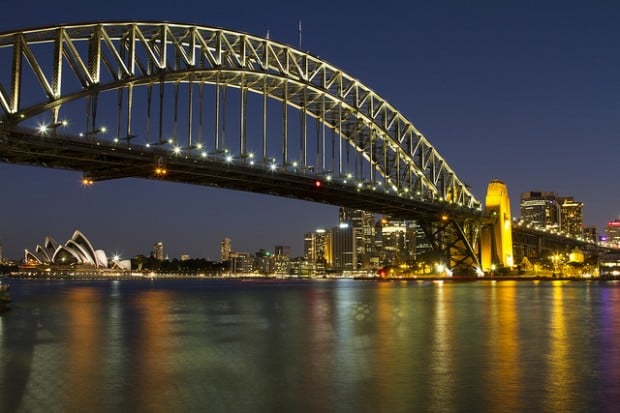 Image Credits: Geee KayAt 2.4 kilometres long, the Sydney Harbour Bridge is truly a sight to behold. This massive bridge connects the northern suburbs with the Sydney CBD. Crossing it by foot provides walkers breathtaking views of the harbour and the Sydney skyline. More adventurous travellers might want to climb the bridge's steel arch, an activity that can be booked through tour companies.
3. Discover history at The Rocks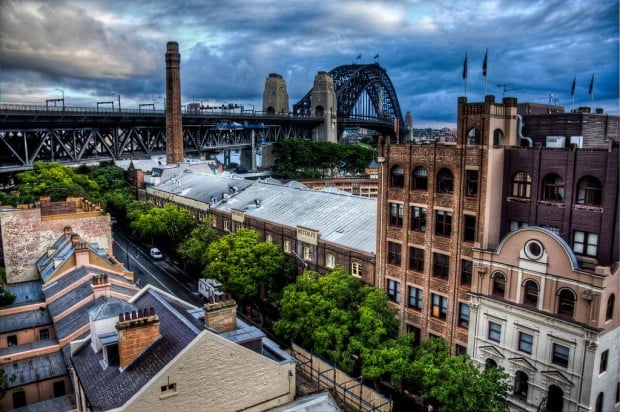 Image Credits: StevenThe Rocks is the oldest neighbourhood in Australia, and this is where it all started. After many years of decline and crime, The Rocks is now a vibrant area near Circular Quay, the city's transportation hub. The Rocks is paved with cobbled streets, and dotted with old limestone houses, museums and monuments.Also read: The Alternative Travel Guide For Sydney
4. Visit Taronga Zoo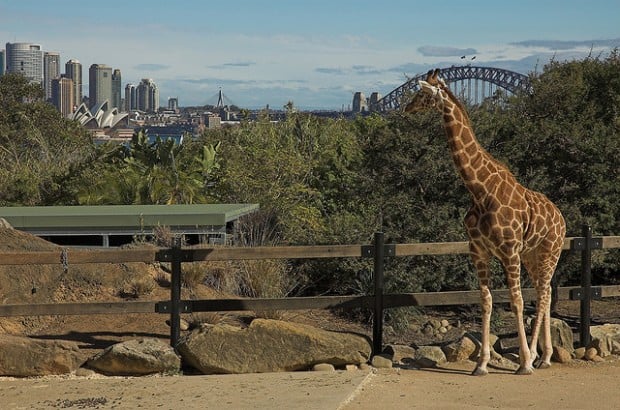 Image Credits: sydneydawg2006Taronga Zoo is located across the harbour from the CBD. Home to numerous native Australian animals, as well as many classic zoo animals, this zoo houses no less than 4,000 animals of 350 different species. Also, the view of the Sydney skyline from this area is extraordinary.
5. Admire the Sydney Opera House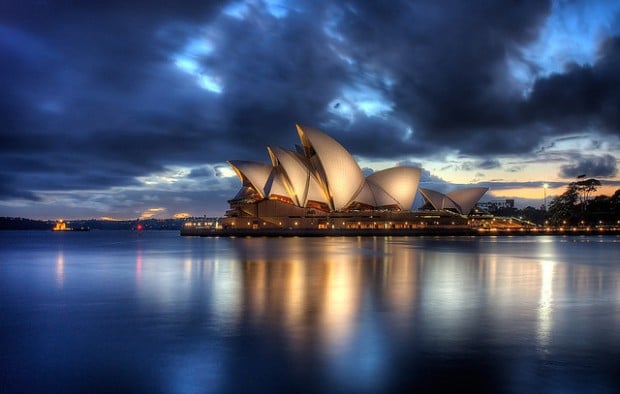 Image Credits: Brent PearsonSydney's most famous icon, also one of the most recognisable structures on the planet, the Sydney Opera House is an absolute must-see for any traveller. You can walk around it, enjoy a drink in one of the nearby bars and admire the views of Port Jackson and the Sydney Harbour Bridge. Seeing an actual opera will without question be an unforgettable experience as well.
6. Eat, drink and be entertained at Darling Harbour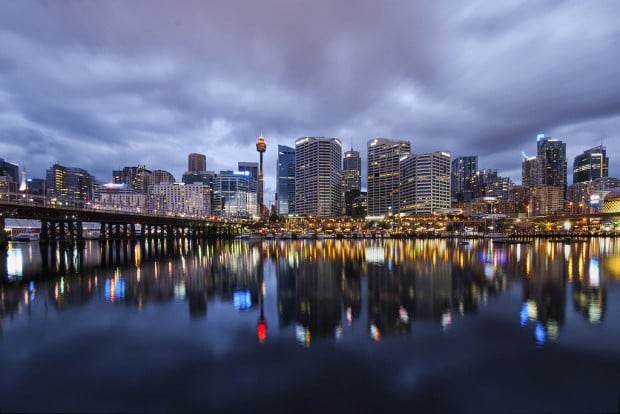 Image Credits: Nigel HoweHome to a dense concentration of entertainment venues, movie theatres, restaurants, nightclubs, a casino and convention centres, Darling Harbour is where you need to be for food, drinks and evening fun.
7. Hike in Sydney Harbour National Park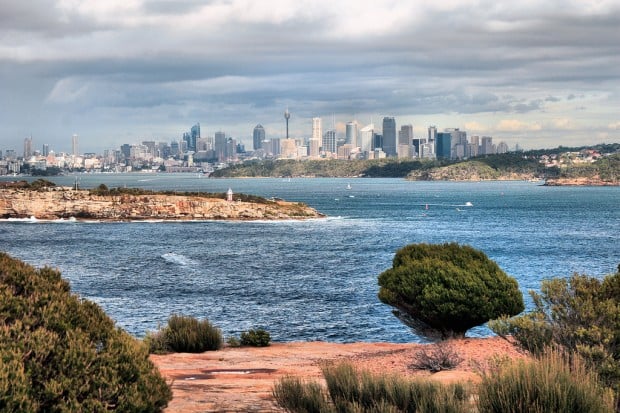 Image Credits: Brian YapSydney Harbour National Park lies entirely within the borders of Sydney. It comprises islands, shores, bays, beaches and inlets of Port Jackson and is an amazing place to go hiking, biking, picnicking, swimming and sunbathing.
8. Enjoy panoramic views from Sydney Tower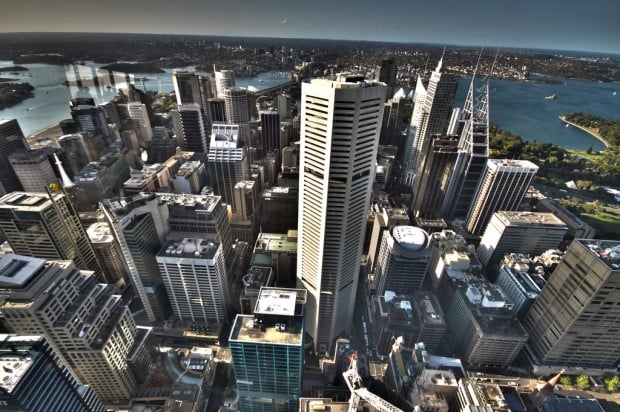 Image Credits: David VespoliThe Sydney Tower is probably the most prominent landmark in the skyline of Sydney. This needle-shaped structure rises above all other buildings in the area. There's an observation deck near the top that offers the most spectacular views of Sydney and Port Jackson.
9. Read a book in the Royal Botanic Gardens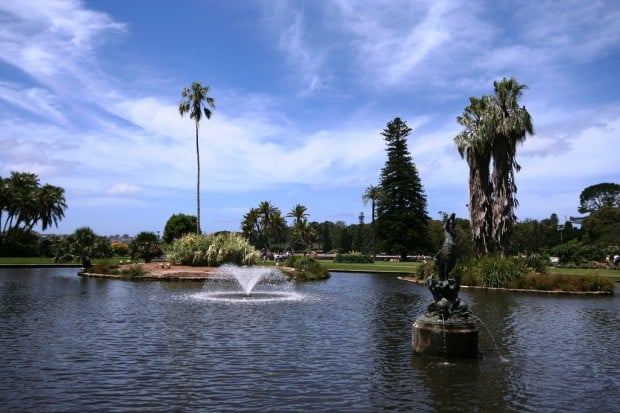 Image Credits: OZinOHThe Royal Botanic Gardens, located right next to the Sydney Opera House, is a huge expanse of lawns, landscaped gardens, exhibition buildings and flowerbeds. Make sure to walk along the shore of Port Jackson for truly fabulous views of the Sydney Opera House backed by the Harbour Bridge. Admission is free!
10. Visit Wild Life Sydney & Sea Life Sydney Aquarium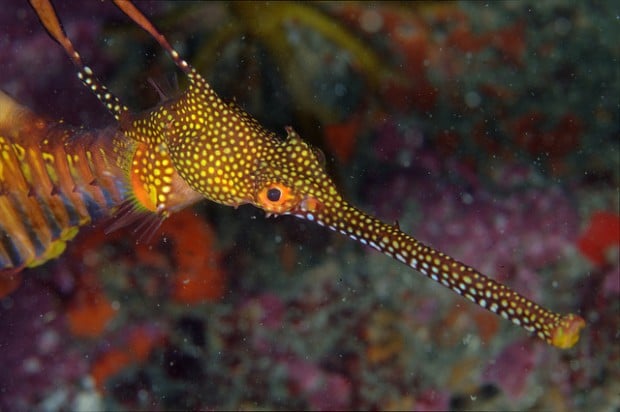 Image Credits: Klaus StiefelWild Life Sydney Zoo and the Sea Life Sydney Aquarium are both located in Darling Harbour. The former houses native Australian animals, such as koalas, kangaroos, crocodiles and cassowaries, while the latter houses marine life. Both are wonderful places to visit.
11. Soak up some culture in Sydney's Museums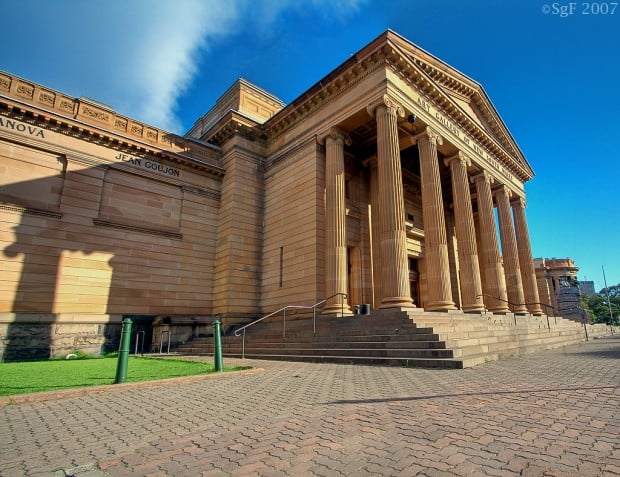 Image Credits: Sacha FernandezThere are a few fascinating museums in Sydney located around Circular Quay that make for an educative afternoon activity. Museums that are strongly recommended are the Art Gallery of New South Wales, the Rocks Discovery Museum and the Museum of Contemporary Art.
12. Take a trip to the Blue Mountains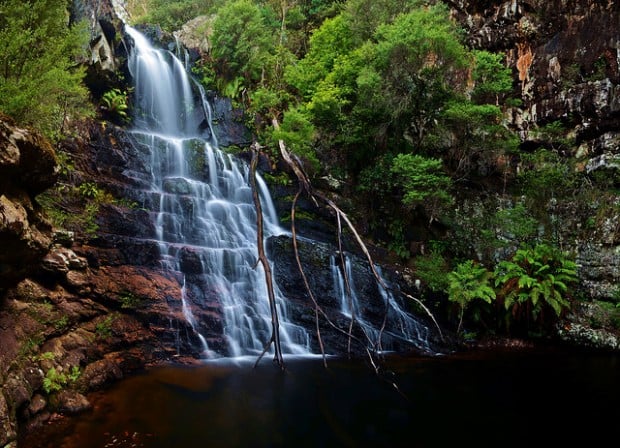 Image Credits: VernA vast expanse of wilderness only about two hours west of the city, the Blue Mountains make for an excellent day or weekend trip. It's an amazing location for camping, bushwalking and other outdoor activities. In addition to the Three Sisters rock formation, make sure to see some of the area's spectacular waterfalls as well.Also read: 10 Reasons You Must Go Backpacking in AustraliaDon't leave Sydney without completing everything on this list!