Ever wished to explore a foreign city that has everything (picturesque sights, good food, vibrant local culture) minus the usual city woes (traffic and overcrowding)? Then the city of Perth, Western Australia just might be your next dream destination. To match its remote location from the more popular cities, Perth features different areas where one can admire its diverse landscapes. What's more, it has lovely weather all year long that is always just the right amount of sunny.
That said, here's a rundown of things to do in Perth for your first visit! Ready to book that trip and find out what you've been missing out on?
1. Enjoy a free guided walk around Kings Park and Botanic Garden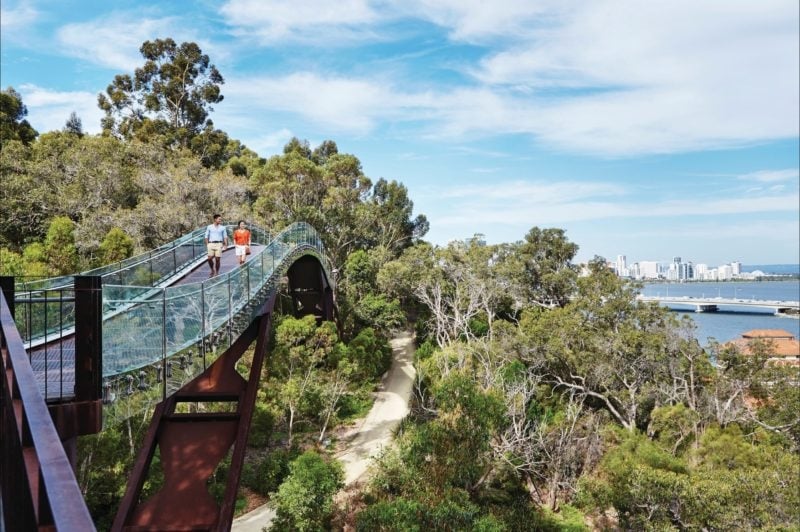 Your list of things to do in Perth wouldn't be complete without a visit to the Kings Park and Botanic Garden. Join the park's free guided tour and enjoy breathtaking views of the city. Locals say that the best time to come here is during the spring (September-November) when everything is in full bloom.
Fun fact: Kings Park is the largest inner-city park in the world, and is even bigger than New York Central Park.
Among the different things to do in Perth, visiting the Lotterywest Federation Walkway, a glass-and-steel sky bridge placed amidst eucalyptus trees, is always a great idea whatever the season is too!
2. Take a photo with the quokkas in Rottnest Island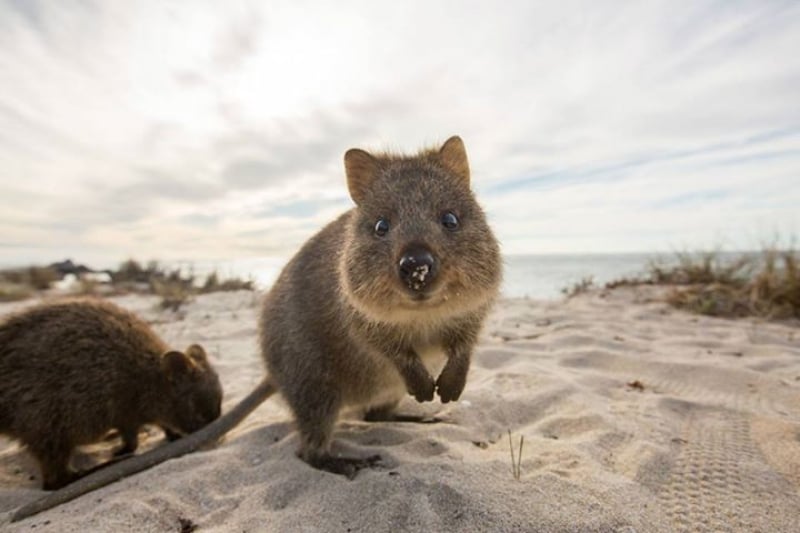 You'll get to Rottnest Island with just a quick ferry ride from Perth. It's known for snorkelling spots, having over 60 beaches and 20 bays, and its roaming quokkas! Rottnest Island is one of the two places in the world where you can find these adorable marsupials. They're quite the friendly bunch, so if you can, take a selfie with one. They're the "happiest animals in the world", after all!
Also read: Are Australia's Koala Bears In Danger Of Extinction?
3. Go on a wine tour in Swan Valley
Western Australia's oldest wine region is merely a half-hour drive away from downtown Perth. Indulge yourself in fine wine paired with artisanal chocolates and cheese. Make the most out of your winery-hopping by taking the tour on a horse wagon, quite like the olden times. Before heading back, be sure to take home some handmade truffles from Margaret River Chocolate Factory.
4. Get a taste of the high life in COMO The Treasury
Housed in a former State Building of more than a hundred years old, this 48-room five-star hotel combines luxury with history. It's no wonder it has been hailed as Australia's best hotel. Standing out among the many dining options in COMO The Treasury is the top-floor Wildflower, which specialises in indigenous ingredients and native flavours. The restaurant is also housed in a giant glass box showing the scenic Perth cityscape.
5. Experience the local nightlife in Northbridge
This vibrant neighborhood is as lively at night as it is in the day. Known for its eclectic stores, street art, cocktail bars, and food spots, Northbridge is the centre for all things young and hip. Don't be surprised if you find it on a typical millennial's list of things to do in Perth!
If you're into alternative live music, The Bird is your best bet as it has shows on all seven days of the week. If speakeasies are more your thing, there's Sneaky Tony's, where the challenge of getting in via password is part of the fun. The mango wheat beer at Northbridge Brewing Company is a must-try for beer enthusiasts. But if bars and clubs aren't your cups of tea, make your way right across the street to Northbridge Piazza, which offers outdoor movie screenings (complete with comfy beanbags).
6. Caffeinate before starting your day with a cup of flat white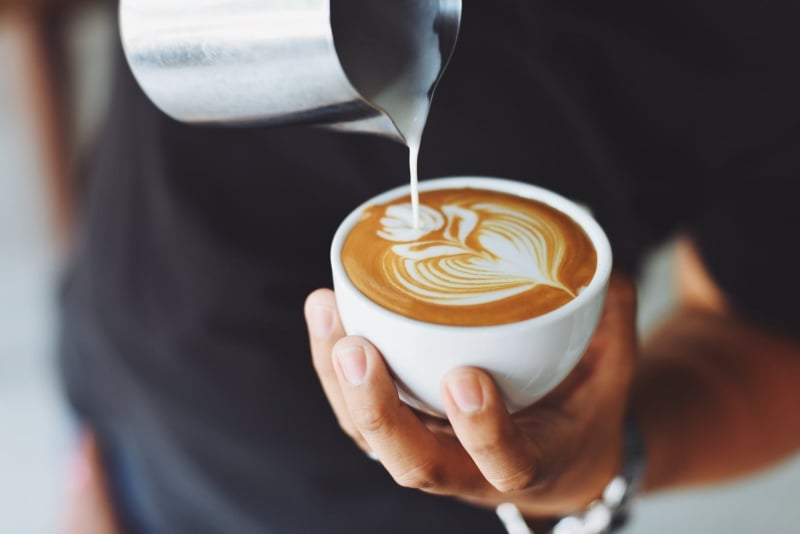 If getting a flat white wasn't on your list of things to do in Perth, then did you really even plan your trip properly? After all, the country is known for its speciality coffee culture — especially its classic flat white. Some highly-recommended favourites among locals are Velvet Espresso, Sayer Sisters, Lowdown, La Veen Coffee & Kitchen, and Telegram Coffee. Don't forget to snap some Instagram-worthy brunch photos while you're at it! Though we wouldn't recommend trying out all these places in one day, unless you want to be bouncing off the walls with palpitations (we kid!).
7. Power through with some fish and chips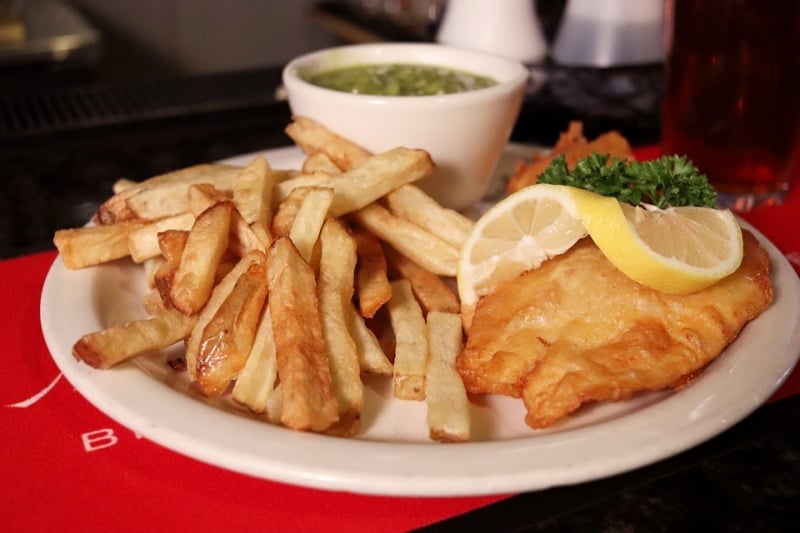 With so many places to see and things to do in Perth, it's best to have a go-to energiser meal. Our hot reco: local crowd favourite — fish and chips. Hey, when in Perth, right? Most locals swear by Grand Lane Fish House (traditional, no-frills goodness in a hidden spot), The Groper And His Wife (situated right by the beach), and Fishagogo (hefty servings!) for their fish and chips fix.
8. Travel back in time in Fremantle
It's common knowledge that Australia used to be a British penal colony, and Fremantle is a longstanding remnant of this past. Its forbidding colonial buildings with Victorian architecture evoke curiosity like an Edgar Allan Poe story. Explore the maximum-security past of Fremantle Prison, as you tour its solitary-confinement cells and listen to insights on its former inmates. And if you're up for something eerie, then sign up for the Ghost Tour they offer. Another former prison is The Roundhouse, which has twelve sides and is the oldest public building in Western Australia. Underneath it is Whalers Tunnel that was originally built in the 1830s for easy access between the town and Bathers Beach.
Fremantle is also known for its maritime history, which you can learn more about at the Western Australian Maritime Museum. Afterwards, head over to the Shipwreck Galleries, which focuses on maritime archaeology as well as the infamous Batavia — a Dutch merchant ship whose demise is dubbed as 'Australia's bloodiest shipwreck.'
9. Bask in the sun, sea, and sand of Cottesloe Beach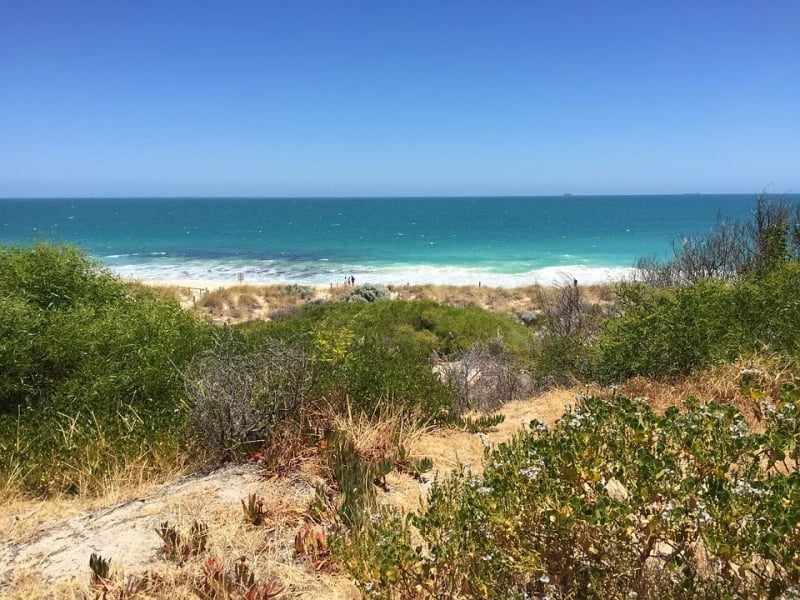 A fifteen-minute drive away from downtown Perth is the famous Cottesloe Beach. With its crystal-clear waters and glistening fine sands, it's easy to see why it's a favourite among locals. Whatever your preferred water sport, whether it's swimming, surfing, or snorkelling, this place is ideal for it all. Alternatively, you can simply relax by the shore and enjoy the sweeping view of the Indian Ocean. Either way, don't forget your sunscreen! Cap off the day by watching the sunset while enjoying Mediterranean cuisine and cocktails at Barchetta.
Tip: If you're lucky enough, you just might spot an endangered leafy sea dragon while snorkelling, especially when the waves are calmer!
10. Go hiking around John Forrest National Park
Explore the rugged orange wilderness with a day trip in this nearby wildlife and nature reserve. Take your pick among the different trails: the two-kilometre walk around Glen Brook Dam, the Heritage Trail where you'll get to see the abandoned railway leading to Swan View Tunnel, and the 15-kilometre Eagle View Walk if you're up for an intense trek. Afterwards, you can recharge and grab a bite at Tavern, where there you'll find a bunch of kangaroos and bandicoots hanging out at the beer garden in the back. Sipping on post-hiking beer while chilling with the 'roos — sounds about right.
11. Hang out with the beach penguins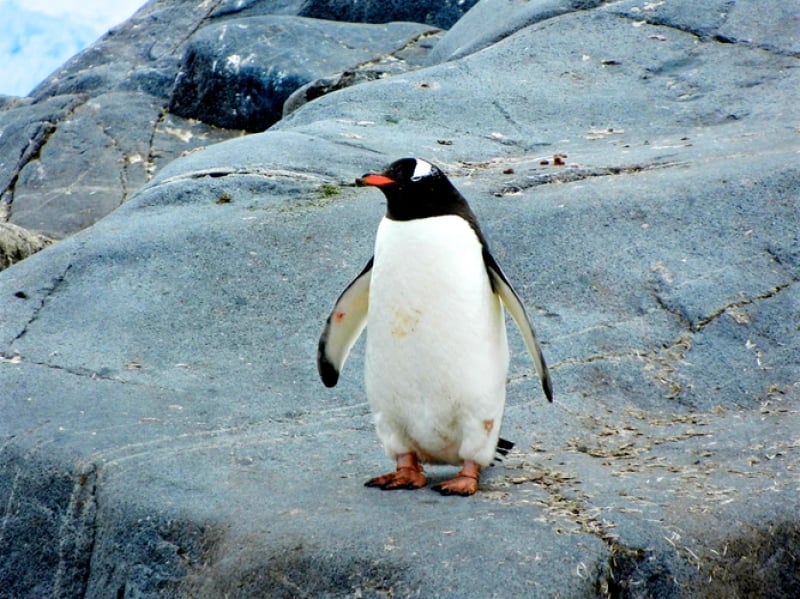 A quick ferry ride will take you to Penguin Island — home of the world's smallest penguins. Best time to visit is during the summer, when little penguins are more likely to be spotted fishing and swimming in surrounding waters. Unfortunately, they don't surf unlike the penguins in Surf's Up, but they're just as adorable. Aside from these, there are also dolphins and sea lions you can look out for on the Wildlife Cruise.
12. Strike gold at the Perth Mint
Ever wondered what it's like to see actual gold being melted then poured? Well, here you'll get not only that, but also learn about the history of Australian coins starting from the gold rush. Be sure to explore the halls of this grand heritage building, and feast your eyes on the gold, diamond, and silver jewellery for sale. In one of the exhibits, you'll find the famed Australian Kangaroo One Tonne Gold Coin, a.k.a the largest and most valuable coin in the world!
13. Spend a day gallery-hopping around the neighbourhood
Art enthusiasts are in for a treat, most of the Perth attractions for all things creative are quite close to one another. Though you probably might need the entire day to fully appreciate every exhibit you step into.
First stop is the Art Gallery of Western Australia within Perth Cultural Centre. It has over 17,000 works of art including Western Australian indigenous works, as well as Australian and British paintings from the 20th century. Across the complex is the Perth Institute of Contemporary Arts, where they showcase not just experimental visual art but also performance and other hybrid art. And then a few blocks away is the artist-run Artist Collective, where you can see the works of fresh local talent worth watching out for.
Note: The Western Australian Museum is set to finish construction sometime in 2020. It is also found in Perth Cultural Centre.
14. Relish the local street food at Twilight Hawkers Market
Head over to Forrest Place on a Friday night during the summer season (November-March) and treat your tastebuds to a smorgasbord that changes every week. With over 40 food trucks and stalls, each with a different menu offering, there's no excuse for your cravings to not be satisfied by the end of the night.
15. Score new threads from a local indie boutique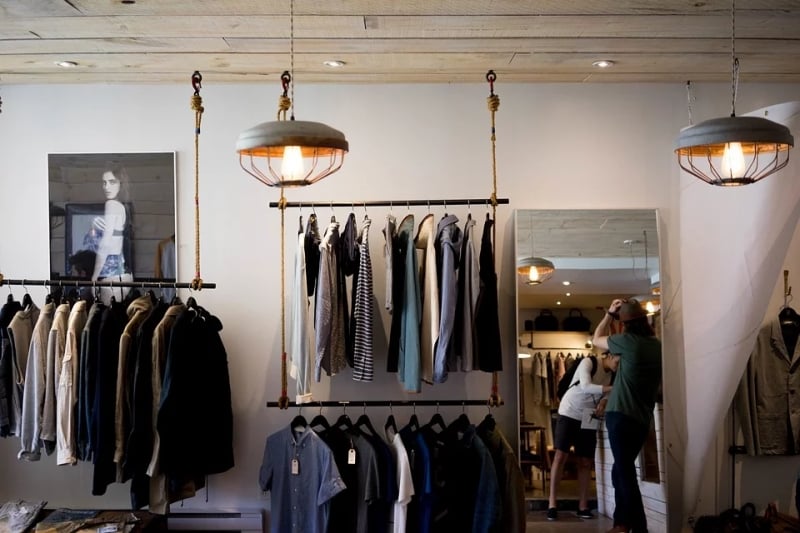 Perth might be a rather quiet city, but its local street style is anything but boring. Don't leave without stopping by a shop or ten, and score a unique piece that you probably won't find elsewhere. Periscope Clothing is a cult favourite among Perth fashionistas for its classic-meets-modern aesthetic, emphasised by elegant tailoring. If streetwear is more your jam, look no further than mainstay Highs and Lows, which has three stores all over Perth and has been around for over a decade. For thrift-hunters, Milk N Honey is your best bet for great quality vintage pieces for any gender. Head over to The Black Wall if you're looking for everyday pieces that are equal parts casual and experimental.
16. Take in the vibrant Perth skyline in Elizabeth Quay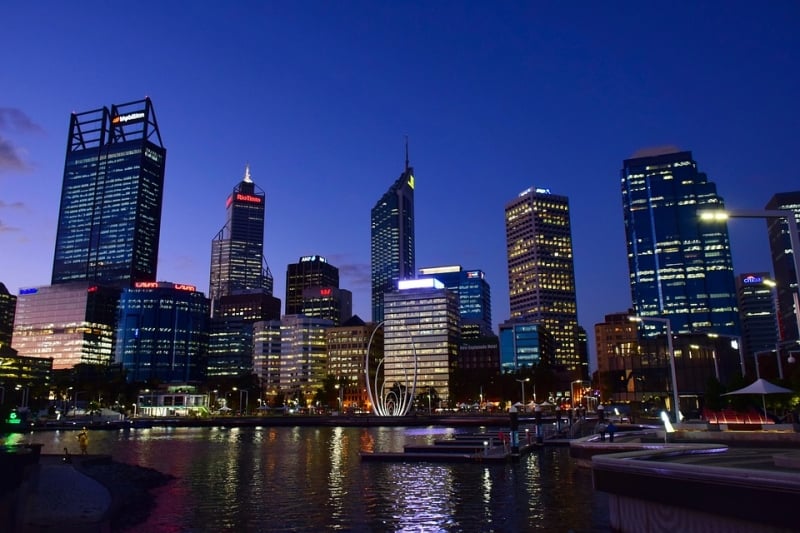 Unwind in the evening with a stroll around the waterfront promenade of Elizabeth Quay. Alternatively, you can also go for a cruise along the Swan River on a gondola or a ferry. Find the nearby Bell Tower and the Wheel of Perth in Barrack Square, if you're up for a high-altitude view of the skyline.
Also read: Why Travelling To Australia Isn't As Expensive As You Think
If this list hasn't convinced you just how much you're missing out on, then we don't know what will. With so many exciting things to do in Perth, there's definitely something for everyone!