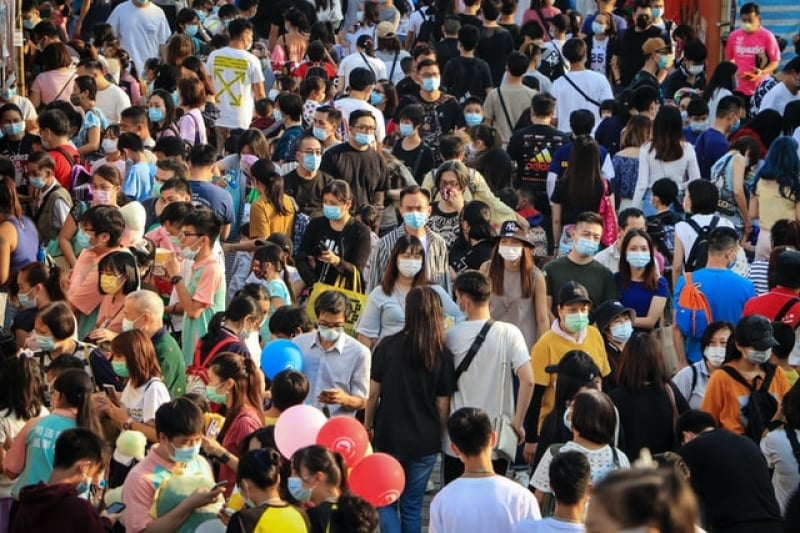 Office crowds can relate to the lunchtime hustle of finding an affordable place to fill their stomachs before heading back to the grind. Unfortunately, they have to battle it out with other workers in neighbouring districts too. That's why we've put together this list of cheap food places in town in Singpaore to go easy on your wallet. And of course, enjoy a sumptuous meal too!
Also read: 12 Hidden Cafes in Singapore [2020 Update]
1. Savour your favourite Japanese dishes at Tenya Singapore 
If you're craving a quick Japanese pick-me-up, say no more. Tenya Singapore offers a variety of Japanese dishes, such as soba noodles and various tendons. Salmon, ebi and veggie lovers will be spoiled for choice! 
Plus, they also offer set meals for a more filling craving fix. This is great for those who need to tide through a long day at the office!
Where: 181 Orchard Road, #B1-01 Orchard Central, Singapore 238896
2. Enjoy an affordable,
atas
lunch with Syohaci Wagyu Hamburg
The name of this eatery gives off trippy, fine-dining vibes. Those who stand by their A5 wagyu beef, you've found your next wagyu haven! Syohachi Wagyu Hamburg offers quality, affordable hamburger steaks and sandwiches. You can get a finely toasted wagyu patty sandwich for just $7.70! 
If A5 wagyu doesn't fit your bill, try out their Japanese egg omelette or chunky peanut butter and condensed milk toasties. You'll be in for a sweet (or savoury) treat!
Where: 1 Raffles Place, #01-01, One Raffles Place Shopping Mall, Singapore 049616
3. Back to basics at Hainanese Delicacy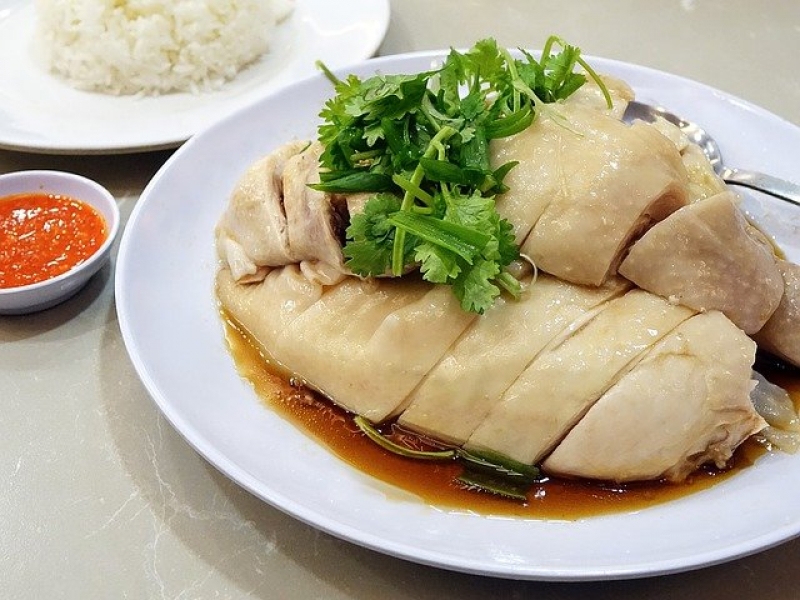 Hainanese chicken rice: the classic flavour of Singapore. Since town has always been known for its pricey food, where can you go to savour an (affordable) taste of home? 
This old school restaurant at Far East Plaza boasts an affordable lunch, with its chicken rice going for $4.50. We reckon paying $6 at other eateries in town won't be as worthwhile! However, its small space may mean quick dine-and-go for office workers. Either way, you'll definitely be able to eat your fill at this cheap food place in town! The succulent chicken and fragrant rice will make your lunch break worthwhile! 
Where: 14 Scotts Road, #05-116, Far East Plaza Singapore, Singapore 228213
4. Ayam Penyet Ria 
What started in 2004 as a family-owned restaurant has now expanded across the island — all in the name of ayam penyet. Treat yourself to authentic Indonesian cuisine broiled with a special combination of herbs and spices. Variety is essential, and that's why Ayam Penyet Ria offers delectable dishes to satisfy your palette! 
Be sure to try their Es Cendol Oma, known as Grandma's Homemade Ice Cendol. Its name already gives us those warm, fuzzy feels! 
Where: Lucky Plaza, 304 Orchard Road #01-45/46/47, #04-25/26 Singapore 238863
Check out their other branches here. 
5. Comfort food at Go Noodle House
Everyone has their comfort food. For some, hot chocolate on a sweater-weather day. Others, a bowl of sumptuous noodles from Go Noodle House Singapore. Singaporean foodies will know Go Noodle House from across the border, where locals and visitors flock to this Malaysian food chain.
Since borders have been closed, we're more than relieved to know that there's a Go Noodle House outlet at 313@Somerset. Whether you're having a stressful day at the office or simply want to relive your JB adventures, here's a cheap place you can head to in town for lunch!
Where: 313 Orchard Road, #B3-37/38 313@Somerset, Singapore 238895
6. Go Mexican at Guzman y Gomez
What do you get when you mix Mexican flavours with Australian ingredients? An explosion of flavours in your mouth, of course! Choose between burritos, fajitas, enchiladas or burrito bowls when you dine at Guzman y Gomez.
You can expect classic Mexican flavours, as well as other dishes like nachos on the side. If you're looking for something light, their soft shell tacos will fill you up just right. After all, who can say no to tacos? 
Where: (Funan Mall Outlet) 107 North Bridge Road, #B1-35, Singapore 179105
Find out where else you can get your taco fix.
It's possible to find cheap food places in town in Singapore if you know where to look. Say goodbye to stale pantry food and gear up for your lunchtime food adventures at these eateries. Just remember not to get into a food coma!