Hidden cafes in Singapore are quite rare. They range from the most overrated ones that have been flooding your feeds, to the quaintest bistros even your hipster friends don't know about. And just when you think that you've visited them all, you're bound to stumble upon yet another gem.
This is especially the case for cafes that are tucked in the quietest corners of this small nation. So grab your friends and make your first visit to these hidden cafes in Singapore – since we can't get to Johor Bahru for the next two weeks anyway!
Also Read: 8 Staycation Deals for a Well-Deserved Respite Without Reaching for Your Passport
1. Cafe Colbar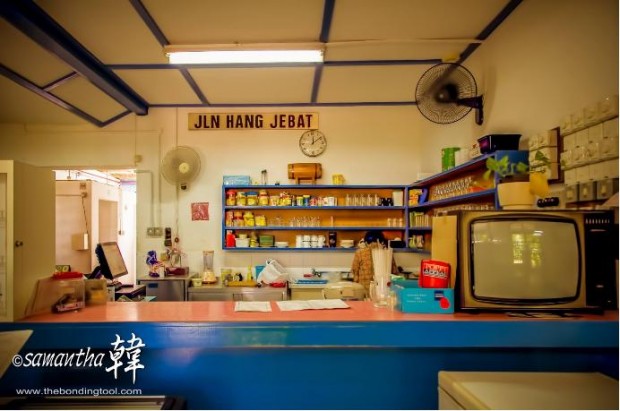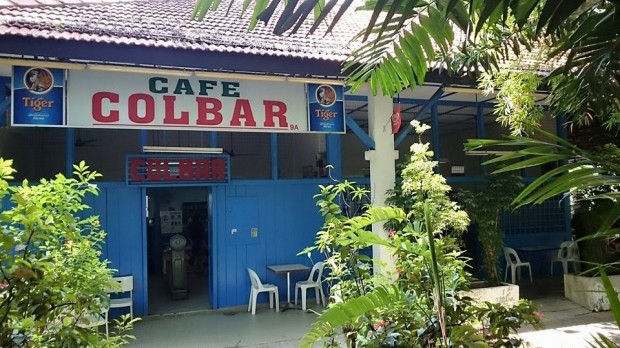 Image credit: Colbar
Too many of us have a stereotypical idea of what a good cafe should look like – chic interiors, high ceilings and food served on fancy plates or semi-pretentious chopboards. Cafe Colbar, however, is anything but that, and with old-school food to boot. Tucked in a little corner of Portsdown Road, its breezy set-up makes for a good weekend lunch hangout.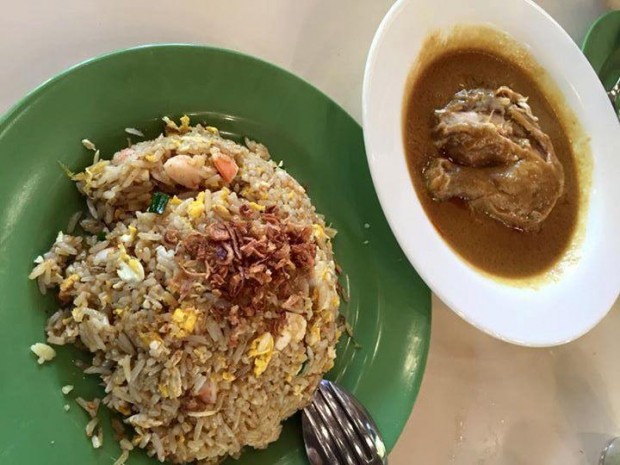 Image credit: Colbar
Dating way back to the 1950s, Cafe Colbar (short for Colonial Bar) used to serve the military soldiers living in Wessex Estate, and it kept its signature dishes on the menu even to date. Get ready for a wave of nostalgia as the food's taste, smell and appearance is going to bring you back to your good old childhood days.
Address: 9A Whitchurch Road, Singapore 138839
2. Handle Bar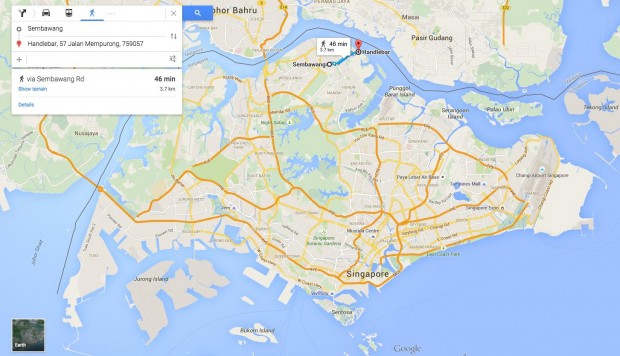 Image credit: Handlebar Singapore
Located in the heart of Gillman Barracks, Handle Bar is probably nearer to Sentosa than to most of our homes. But despite its obsure location, this biker-themed cafe and bar attracts its fair share of crowds everyday.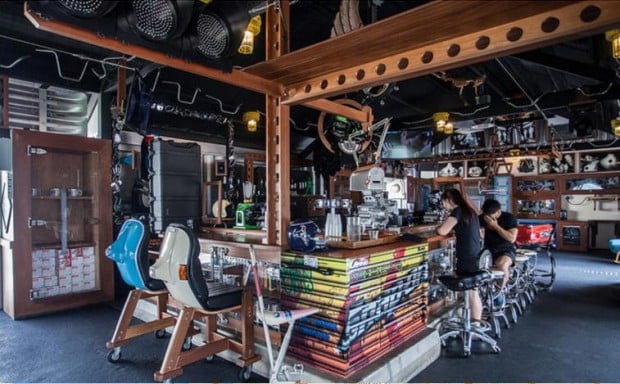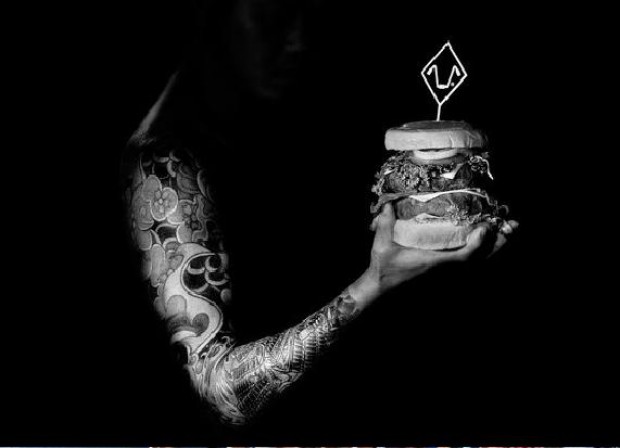 Image credit: Handlebar Original
Handle Bar is the go-to eatery for biker dudes and chicks, and every nook and cranny of the place is bike-themed, from Vespa chairs to walls lined with spare bike parts.
Handle Bar's interior isn't the only thing that will grab your attention. Check out the menu, which has items like Slap Yo Mamma Pork Chop, Murderous Chili and Cocaine Wings!
Address: 10 Lock Rd, Singapore 108938

3. Coastal Settlement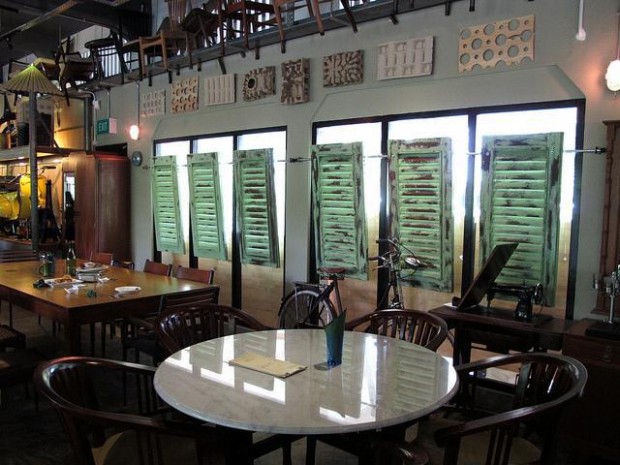 Image credit: Steel Wool
Like its Southern counterpart Handle Bar, Coastal Settlement is the obscure representative for Eastern Singapore. And just for the fun of it, we checked out the travelling distance between the two – at least three bus transfers and a two-hour journey of public transport nausea.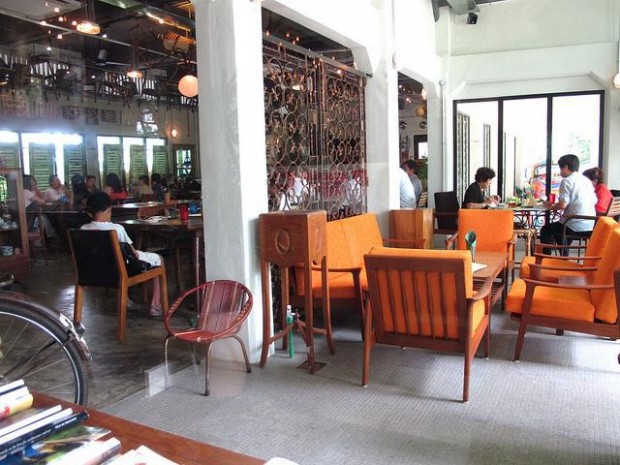 Image credit: Steel Wool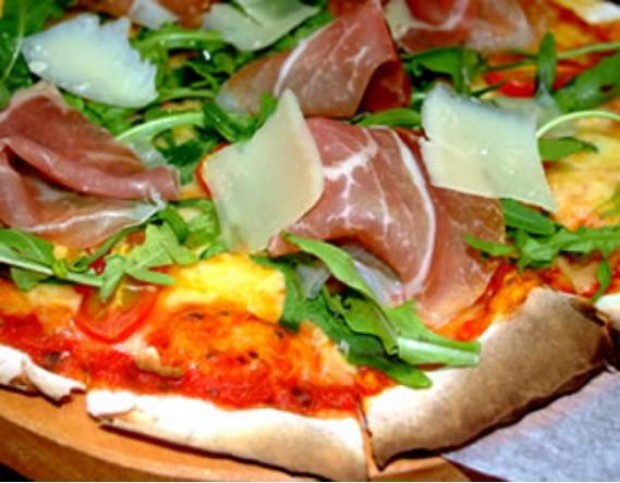 Image credit: Coastal Settlement
Tucked away along the far flung Netheravon Road in Changi, this cafe and its soothing ambience won me over despite the disoriented navigation earlier. Coastal Settlement boasts the perfect blend of kampong-modernity, with elaborated old-school decors amidst the rustic and tranquil overall atmosphere. Its menu also has a wide mix of Western and local dishes, from Singaporean's all-time favourite dishes like Nasi Lemak and Seafood Mui Fan to fancier ones such as Prosciutto Pizza and Truffle Eggs and Mushrooms – definitely one of the better hidden cafes in Singapore.
Address: 200 Netheravon Road, Singapore 508529
4. Gardenasia Bistro, Kranji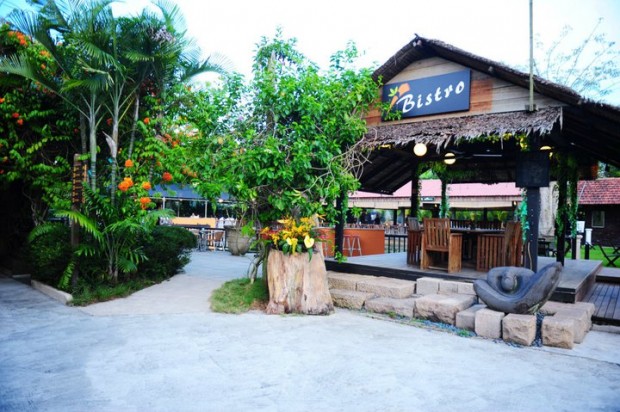 Image credit: Nyee Phoe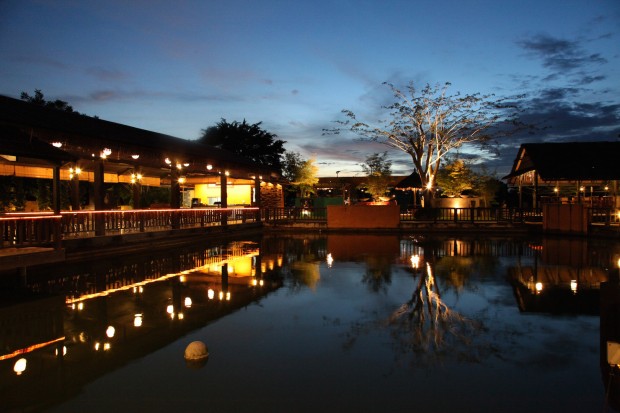 Image Credit: Gardenasia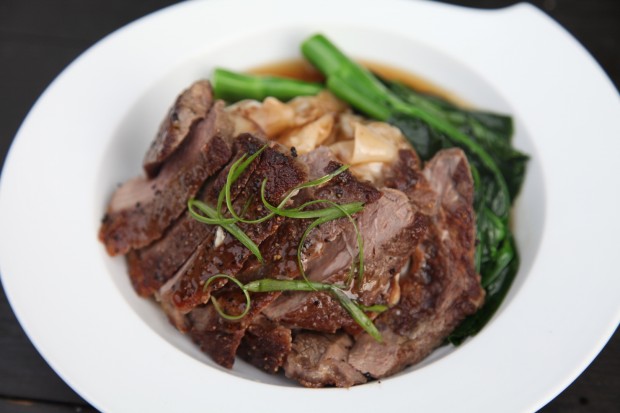 Image Credit: Gardenasia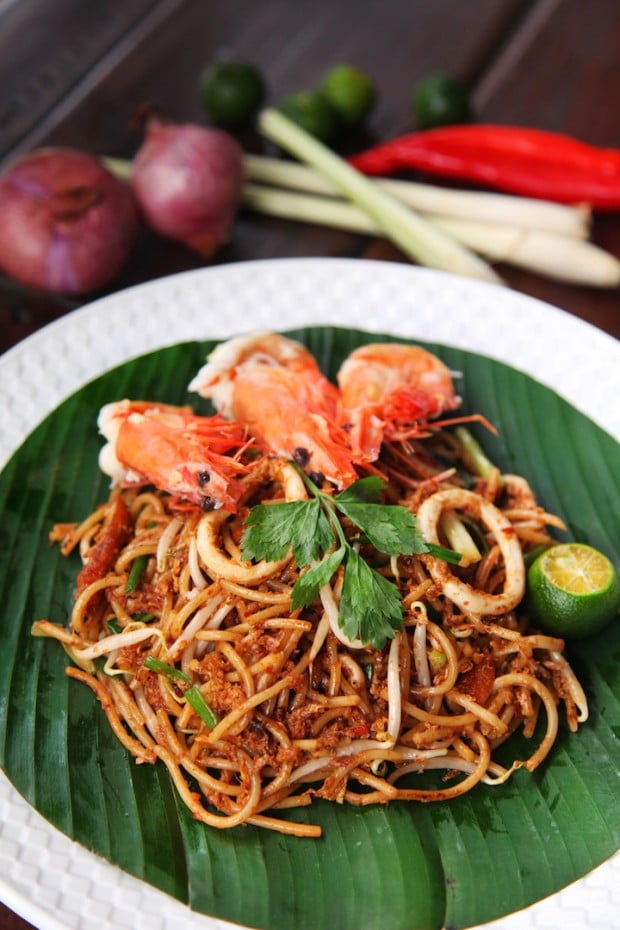 Image Credit: Gardenasia
Part plant nursery, part diner, Gardenasia Bistro is a fusion cuisine eatery nestled in the heart of the Kranji countryside's lush greenery. Opt for the alfresco dining when you're there for a scenic lakeview as you indulge in some of the most interesting fusion dishes you'll ever find, such as Mee Goreng Pasta and Chargrilled Rib-Eye Hor Fun. Yum!
Address: 240 Neo Tiew Crescent, Singapore 718898
5. The Plant Story

Image credit: The Plant Story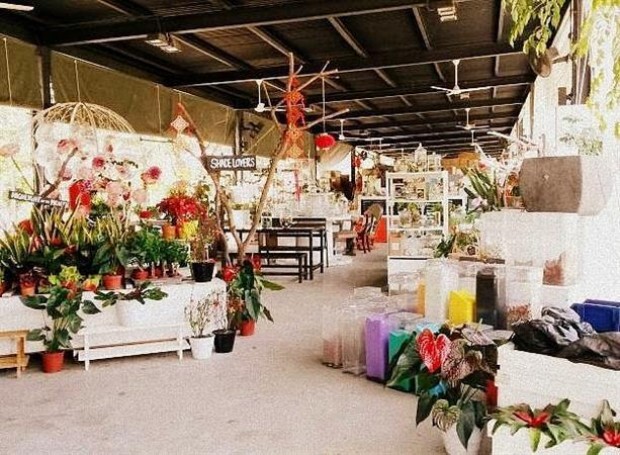 Image credit: Ohafi
Besides being an eatery, The Plant Story doubles up as an urban gardening galleria; the perfect sanctuary to seek solace from the hurried world. Rejuvenate your soul while assembling plants, chit-chatting with other gardening enthusiasts and on top of all that, NOT having to perspire under the sun. Sounds like the perfect idyllic Sunday afternoon!
Besides gardening activities, this integrated cafe serves a modest menu of basic Western sides, mains, desserts and beverages.
Address: 55 Serangoon North Ave 4, Singapore 555859

6. Paddy Hills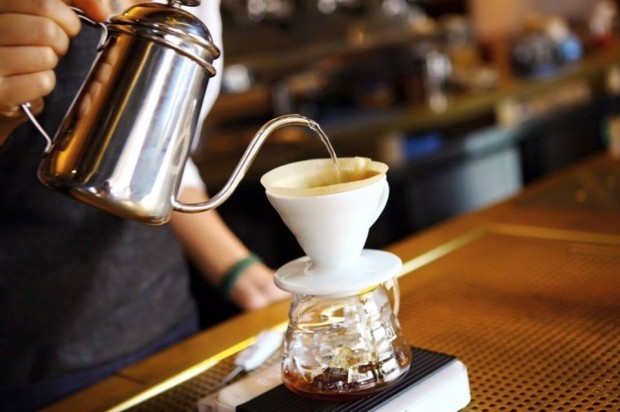 Image credit: Paddy Hills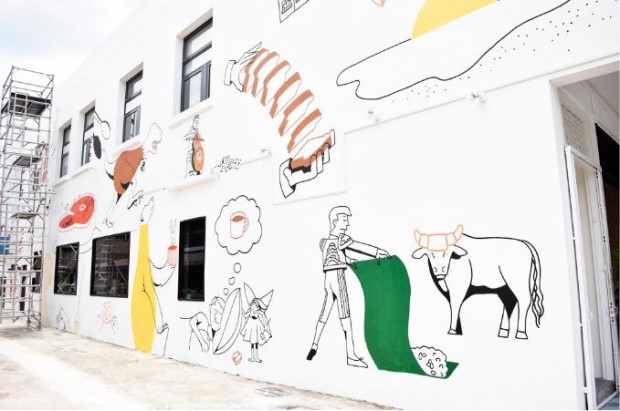 Image credit: Zippy Lee
Paddy Hills is famous for its photogenic food, but that isn't the only reason why you should give this beautiful cafe a visit. First of all, the dishes don't just look good, they taste pretty awesome as well. Baristas in Paddy Hills are also said to be especially particular with their coffees, throwing away cups that are not up to standard, so as to ensure quality in the coffees served. Lastly, with the walls of its back alley lined with adorable graffiti, Paddy Hills doubles up as a perfect camwhoring space after a satisfying brunch.
Address: 38 South Buona Vista Rd, 118164
7. Little House of Dreams
Little House of Dreams is a bespoke homegrown bakery where you can find a variety of cakes and cookies. Decorated tastefully in pink, it is as though you stepped right into a life-sized dollhouse! Charming for both the young and old, you will find this cafe the perfect place to catch up with your friends over some sweet treats.
But that is not all! If you are craving for something more, this dainty cafe also boasts a full menu of brunch food, salad bowls, rice bowls, pastas, pizzas and more! You could also simply order sides like wings and fries if you'd like something lighter. 
Address: 58 Seng Poh Road #01-15, Singapore 160058

8. Old Habits Boutique & Cafe
Looking for a unique place to hang loose with some friends? Then Old Habits Boutique & Cafe is the place for you. This part vintage boutique and part cafe is owned by Donovan Goh, a vintage lover who has been collecting many vintage items since he is in his early 30s. The menu for the weekend is also always changing, making a visit here and fresh everytime! Check out their facebook page for new updates on the dishes sold here.
Address: 2 Telok Blangah Way #01-04, Singapore 098803

9. Whisk and Paddle
Whisk and Paddle is a riverside cafe by Punggol Waterway where you can find all-day brunch, pastries and dessert. Enjoy a cup of ground coffee with homemade treats as you bask in the serene ambiance where the cafe is situated. At night, have an ice cold beer with your friends under the stars at the veranda!
For those looking for a bigger and heartier meal, there are also many mains on the menu including Duck Confit, Ribeye Steak, Lamb Shank and more! Located away from the city, this cafe sitting quietly in the corner of Punggol Settlement is a nice refuge away.
Address: #01-01, 10 Tebing Lane, Singapore 828836
10. Refuel
Hailed as one of the best brunch places in the East, Refuel Cafe is known for its big portions and value for money. While it isn't quite the most hipster spot, this cafe is well loved for its scrumptious food more than anything. Some of the dishes sold here includes pastas and salads while the mains includes BBQ Ribs, Baked Chicken with Spicy Sauce, Baked Crust Salmon and more! The signature items include All-day breakfast, pancakes and baked salmon.
Address: Blk 744, Bedok Reservoir Rd, #01-3029, Singapore 470744
11. W39
A family-friendly and pet-friendly cafe, W39 is the perfect cafe to feast on familiar favourites with a modern twist, funky drinks and handmade cakes. With an outdoor alfresco area, this cafe offers a chill space where you can relax and enjoy your food. The food menu is also varied with pastas, sandwiches and main dishes including Chicken Roulade, Angus Ribeye, Pan-seared Duck Breast and more!
Address: 39 Jalan Mas Puteh, Singapore 128637
12. Riders Cafe
Serving delicious contemporary comfort food in a relaxing space surrounded by lush greenery, Riders Cafe is located in Bukit Timah. Bask in nature with a coffee in hand and browse the menu where you can find favourite classics made lovingly with fresh ingredients. This spot is a little away from the main road, through winding roads and stretches of trees so if you want to visit a cafe that is far from the hustle and bustle of it all, then this is the place for you!
Address: Bukit Timah Saddle Club, 51 Fairways Drive, Singapore 286965
So what are you waiting for?