Thanks to technology (read: downloadable mobile guides and maps), getting around in a new country while on vacation is basically not so difficult these days. Still, have you considered that things could be easier and more stress-free? Sure, you could get around with trusty Google Maps but, as travellers ourselves, we know that sometimes, things just don't go according to plan. This unfortunately only serves to eat into precious time and money that could otherwise be spent more wisely.
Find yourself relating to all that we've said? Fret not, we're here to help! Arm yourself with these useful transport hacks on our list, and you can sit back and relax knowing that you are going to be well prepared for your next holiday. We guarantee that these tips and tricks will save you both money and time so that you can stress less, and spend more on enjoying your well-earned vacation. After all, that's the way it should be, isn't it?
Intrigued? Read on to find out more!
1. Get a transportation card that is easily portable
First up, equip yourself with a transport card/pass that is easily accessible and does not take up too much space. Your cards/passes should have multiple purposes and, at the same time, conveniently fit into one secure location for easy storage and tracking. With such transport cards like the Oyster card in the UK, South Korea's T-Money card and Japan's Suica card, which double up as discount and cashless payment passes, you no longer need to rummage through your bags for cash, files or other documents.
Cards are also handy because you can slip them easily into your pocket, or even beneath your phone casing. You can hence ensure that they'll never go missing, especially since all your essentials are always with you.
2. Go cashless with preloaded cards
Another issue that tourists usually face is the sheer disorientation when you reach the subway station, where one has to queue up with all the other confused tourists to get a transport ticket. The first time is usually the most difficult, and many struggle with learning how to even operate the ticketing machine – especially if the machine operates in a foreign language that you're not familiar with.
To save yourself from the panic, stress and hassle, we definitely recommend opting for preloaded passes and cards so that you minimise wasting your time at a machine and fumbling around for loose change! Get a card which is preloaded with money so you can go cashless and skip the snaking queues. Look out for passes like the Octopus Transport card for Hong Kong that's preloaded with HKD50 (~S$8.60), T-Money card for Korea with KRW5,000 (~S$6) and Suica card for Japan with JPY1,500 (~S$19).
These cards can be used at selected dining and shopping outlets and even at some vending machines. They can even be used once you touch down, saving you the extra step of topping up additional funds. Think: you'll be able to travel around easily, minus minding your luggage, fumbling for cash and figuring out what you need from the machine – all at once.
With preloaded transport cards, you also face less risk of being deceived by scammers too — who may at first seem like angels from heaven when they "offer you help". This is actually one of the many common scams in Europe, where scammers are just looking to make off with all the money and change that you dig out from your wallet. To save yourself from getting cheated and, to allow for more convenience, go for a EuRail Pass. For example, with a EuRail France pass, you don't even need to top up your pass at all because it gives you unlimited travel on all the railway networks in France! Just hop on wherever and whenever. Yes, it's that simple!
In addition, for the sake of convenience, all your purchases from Changi Recommends come in the form of e-vouchers – which can then be redeemed for the physical transport tickets themselves at the 24-hour Changi Recommends counters before you fly off. As you can redeem your purchases right before you board, you can make sure that they are all kept in one place and easily accessible to you when you need them, instead of having to collect different tickets from different counters. The convenience will definitely come in handy as all you'll need to do is to purchase and settle all your passes at one place – giving you one less thing to worry about!
Some e-vouchers can also be redeemed at the destination country itself. For instance, you can redeem the physical transport ticket when you land in Hong Kong (for HK Airport Express) and Taiwan (for High Speed Rail Pass). Similarly for the Japan Rail (JR) Pass, an exchange order can be collected at any 24-hour Changi Recommends counters in Changi Airport, and then exchanged for a JR Pass at any JR Train ticket office in Japan! Say goodbye to the stress and probability of losing things at the last minute!
3. Discover the perks that come with your transport card/pass
Did you know that your transport passes also hold other exclusive perks and discounts? With cards like Korea's KoRail Pass and the JR Pass, you can reserve your seat for a guaranteed comfortable journey. To get more bang for your buck, passes like Korea's KoRail Pass, Japan's Osaka Metro Pass and Osaka Amazing Pass also give you additional discounts on certain restaurants, shops, accommodations and even on entry fees to famous tourist attractions, so be sure to look out for such offers at the counter before you pay.
Did you also know that if you purchase the Visitor Oyster card before your holiday to the UK, the card gives you 50% discount for most public transport covered with a limited cap daily? You can also enjoy discounts and perks at over 40 London retail shops and restaurants.
With passes like these, you can stretch that dollar and spend more on the things that truly matter. Who knew that transport cards could also help you to save so, so much?
Buy your all-in-one transport cards from Changi Recommends before your trip:
And speaking of perks, book online and apply the promo code <5OFFTRIPZILLA> if you're a first time user and receive S$5 off your ChangiWiFi router rental when you travel by 31st Dec 2017. This can connect up to 6 devices, making it an absolute steal. Plus, first day of rental fees are waived as well. Grab this amazing deal and stay connected through your trip!
4. Ask for freebies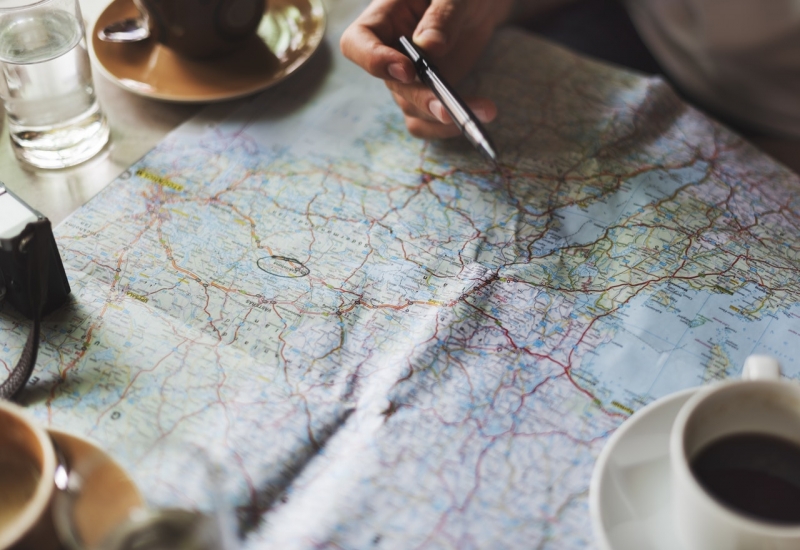 This is something that most miss out on because they just don't ask. But why not? Here's a tip to try:  just ask for anything that you might need while you're at a ticket or customer service counter! From maps and guides to a variety of other informative pamphlets or brochures, freebies like these can actually help you realise what you are missing out on, or show you some guided instructions that prove to be better routes than what you had in mind. They might not be on display at the counter but, more often than not, we find that some helpful materials will magically be produced from drawers or shelves, simply because we asked for them. Go ahead, ask and you shall receive!
If you get your passes and transport cards from Changi Recommends, an added benefit is that they give out freebies with your purchases. For instance, with every JR Pass purchased, Changi Recommends throws in a free user guide for your reference. For EuRail Passes, you will also receive a complimentary travel pack which includes a user guide and a detailed map of the European railway network. How convenient is that? These materials will surely be useful in helping you better plan for that perfect holiday!
5. Look for passes that can cover a wide variety of destinations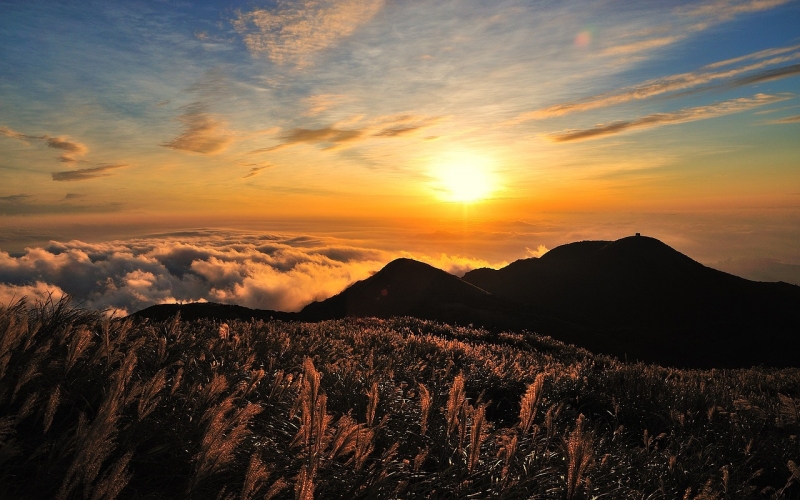 We can't stress enough on the importance of this tip because it helps you save lots of money that can otherwise be used on other expenses. For those who wish to see as much as possible whilst on holiday, it would be tremendously economical to get a transport pass which covers a wide variety of destinations within a country.
For those eager to explore Taiwan, be sure to snag yourself a 3-Day High Speed Rail Pass which allows you unlimited travel on Taiwan's High Speed Rail trains for 3 consecutive days – all routes included! This pass is definitely the perfect choice for travellers without a fixed plan, and for those who want to see as much as they can within a short period of time.

If you're looking to explore Tokyo whilst in Japan, opt for a Tokyo Metro ticket which gives you unlimited travel access to the Tokyo metro and Toei subway lines, both of which are the essential routes to the most popular tourist attractions around Tokyo. If you have more time to explore around Japan, go for a JR Pass that allows unlimited rides on all Japan Railway lines! Similarly, Korea's KoRail Pass and Europe's EuRail Pass also give you unlimited travel on their specific railway lines.
These transport passes will definitely cost you less than getting one-way tickets to all of the different places and attractions. You can maximise the passes by travelling to a whole slew of attractions and destinations within the time limit. With passes like these, you won't have to worry about calculating for different ticket prices when you go sightseeing. It's truly attraction-hopping made easy-breezy indeed!
Make your travels easier with these transport cards from Changi Recommends:
These passes can actually save you tons of money! Think: a one-way ticket from Tokyo to Osaka normally costs about JPY14,250 (~S$117); the JR Pass costs S$344 nett for a consecutive seven days, making your money's worth with just a simple return trip between Tokyo and Osaka. The best part? There's no hidden credit card charges and you can conveniently collect them from any 24 hour Changi Recommends counter at the airport before you fly!
6. Skip unnecessary stations
In countries like Japan and Korea, railway lines often cross over each other, and it's thus not surprising that multiple lines cover a particular station that you are going to. Thus, to effectively get to some stations, you will need to look for a train that offers the shortest amount of time to get there. Express trains come in especially helpful when you've just arrived fresh out of the airport and looking for the fastest way to your hotel. Some trains like Japan's Keisei Skyliner and Korea's AREX offer a form of "express transport" which allows you to skip unnecessary stations all the way to downtown areas in the city, which means a faster ride to your destination! Since you won't have to squeeze with other commuters, you'll not only travel in comfort but also save time while you're at it.
When you're travelling around, there are other trains like KoRail in Korea and JR in Japan that also have different types of trains that skip certain stations. Plan appropriately for the most time-efficient route so that you can have even more time on your hands to explore and enjoy the surrounding sights and sounds.
7. Buy duration-appropriate tickets
Another common mistake regarding transportation is that sometimes, tourists unknowingly overspend on transport cards and tickets that won't be used to its maximum value! This could be due to a variety of reasons – perhaps they are only staying at a certain area for a few days or so, or there was a last minute decision to travel elsewhere which the pass does not cover, thus prematurely forfeiting its value. To reduce the risk of this happening, here's a money-saving tip from us: buy transport passes which are match the duration of time for when you're in the area.
For instance, Japan's Tokyo Metro Passes are available in 1-, 2- and 3-day durations, and the Kansai Thru Pass is also available in 2- and 3-day durations. These duration-specific passes are helpful because they mostly offer unlimited access on transportation around the specific region. For example, the Kansai Thru Pass gives you access not only to the railways, but also on the subway and buses within the Kansai region!
Similarly, the 2-day Hakone Freepass gives you unlimited rides on up to seven different modes of transport, which include the Odakyu Line Express Train, Hakone Ropeway, Hakone Sightseeing Cruise, and more. With duration-appropriate transport passes, you can save more money because you will end up maximising the value you paid for. Plus, you won't have to risk paying extra for nothing! How awesome is that?
Snag these duration-appropriate transport cards from Changi Recommends before your trip:
If you're an avid Instagram user, don't miss out on the chance to upload your photos on the go. Rent a portable ChangiWiFi from Changi Recommends and first time users stand to get S$5 off with the promo code <5OFFTRIPZILLA> when they book online and travel by 31st Dec 2017, after which you'll be all set to fill your newsfeed with plenty of gorgeous photos.
8. If you are running short on time, get tickets that are destination-specific
Unlike the earlier tip which urges travellers to look for passes that cover a wide variety of destinations – which is more for those who have yet to decide and can afford the time to roam freely, this tip is for those who have lesser time in a particular country and have thus already decided on which places they must visit.
If you are travelling on a time constraint, pick up these passes that will allow you to sightsee specific areas that you're already planning on travelling to. Some examples include the Cotai Ferry Pass for travels in Macau, as well as Japan's Osaka Amazing Pass, Hakone Freepass, and JR Tokyo Wide + 3 Days+ 1-Day Kawaguchiko Self Guided Tour or JR Tokyo Wide 3 Days + Nikko Edo Wonderland! These area- and attraction-specific transport passes are perfect for the time-strapped traveller because it's basically a destination-specific pass, so you pay for what you are going to use. That certainly cuts down the stress and cost of buying numerous one way tickets to see different attractions in the same area, doesn't it?
9. Opt for the limousine bus from the airport to your hotel
When emerging from the airport, most tourists often opt for a taxi or car hire. Money-savvy ones would probably choose to take the rail to the train station that is closest to their hotel or accommodation. However, many don't realise that there is a much better option that is provided at most airports. Cue: the luxury limousine buses like Korea's KAL Limousine Bus and Japan's Kansai Airport Limousine Bus and Tokyo NRT/HND Airport Limousine Bus.
What are the perks of taking the bus, you ask? Truthfully, there are so many that we can think of! These airport limousine buses are specially catered to stop passengers at major bus stops around the more popular city areas – which is most likely where all the hotels and accommodations are. Hence, it is highly likely that you would have to walk a shorter distance to your hotel rather than navigating from a train station.
Furthermore, we can't emphasise on this enough: you will be able to actually enjoy your travel to the hotel. We all know that coming out from a flight is tiring, even more so when you have to decide on how to get to your next place, with all your luggages in hand. With the bus, your luggages are all stowed away safely, leaving you the ability to take a little nap or lean back and relax – without having to worry about minding them for fear that they are blocking the way of other passengers, or being rolled away while you're sleeping.
Plus, on the bus you will actually get a nice cushy seat all to yourself, which might not be so if you take the train. What else can we say? From minimising the chances of getting lost to a comfortable ride to the most convenient location available – limousine bus rides from the airport are definitely the way to go!
10. Double up your transport passes as cute & unique keepsakes
Lastly, keep your transport passes and cards as souvenirs and keepsakes of your holiday experience! Besides, the cute designs and patterns of Hong Kong's Octopus card and Korea's T-Money card do make for good personal memorabilia to bring home at the end of the trip
London also has Visitor Oyster cards that are specially designed for tourists too! Many cards and passes can actually be reused for the next time you travel overseas, so don't be quick to throw them away. Stash them somewhere safe because who knows, they might just come in handy the next time you fly off again.
BONUS: Stay informed & connected
As much as transport and attraction passes are essential for a smooth vacay, we haven't forgotten the importance of staying connected in a foreign country! Instead of desperately looking for sim cards and comparing prices, why not grab a ChangiWifi router? With a portable router, you can travel without worrying about losing data connection – thus, ensuring that you can constantly check your routes as well as receive news and weather updates on the go. If you're travelling with your buddies, the router is definitely a must-get because it can connect up to 6 devices simultaneously. Perfect! The best part? The good folks at Changi Recommends are offering S$5 off rental fees with the promo code <5OFFTRIPZILLA> for all first time users that book online and travel by 31st Dec 2017, so…
GET YOUR PORTABLE WIFI ROUTER NOW!

With newfound knowledge on how you can maximise your transport passes, on top of these other money and time-saving travelling tips, you can put your mind at ease – because going on holiday has never been this stress-free!
---
Brought to you by Changi Recommends.