If you come from a low-risk country where it seems like you'll be fully vaccinated within the year, then the Kingdom of Cambodia beckons to you. Cambodia's Ministry of Tourism recently announced that they are looking to reopen Cambodia's borders in the fourth quarter of this year to fully vaccinated tourists from low-risk countries. 
In an attempt to revive Cambodia's tourism, the country aims to vaccinate everyone in its tourism sector, along with 90% of its population before the year ends. According to Tourism Minister Thong Khon, "We need to build confidence in all vaccinated tourists that Cambodia is a safe place to visit with no fear of contracting the deadly disease."
Also read: My Photo Journal: Snapshots of Phnom Penh, Cambodia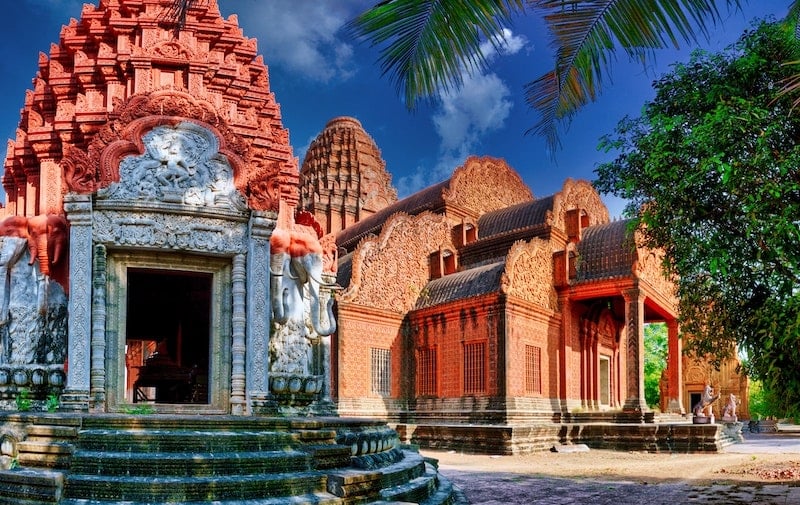 To make travel more convenient, the tourism ministry is also considering removing the 14-day quarantine policy for fully vaccinated tourists. The decision of the Ministry of Health will also have to be submitted to the government for endorsement. "Whether or not to quarantine the vaccinated foreign tourists is still being discussed with the Ministry of Health," explained Khon. 
As Cambodia reopens to tourism, new job opportunities also return to the tourism sector, which stakeholders look forward to. "The reopening is to help the tourism-related businesses and hotels, and it will help regenerate job opportunities to people, especially those who lost their jobs due to the  COVID-19 crisis," stated Chenda Clais, the president of the Cambodia Hotel Association. 
Also read: 10 Things To Do In Cambodia Aside From Temple Tours!
In the last year, Cambodia's foreign tourist arrivals decreased by 80%, which took away a revenue worth $3 billion from Cambodia. Here's hoping that Cambodia will bounce back strong when it reopens before Christmas!
---
News sourced from Khmer Times. All images credited to Paul Szewczyk | Unsplash