Home to majestic fjords and a remarkably laidback way of life, a Scandinavian adventure is high up on any traveller's bucket list. From going on a daring Northern Lights chase and whipping along dazzling white panoramas on a sleigh pulled by huskies to cycling along adorable patchwork houses, amazing experiences await!
A holiday in Scandinavia is by no means cheap. However, this shouldn't stop you from visiting! In fact, Scandinavia is full of things to do that are easy on your wallet – you just have to know where to look. Check out these these 10 cheap(er) and FREE activities, and you'll find that planning a holiday in Scandinavia is, in fact,  not so daunting after all.
1. Hike amongst the Fjords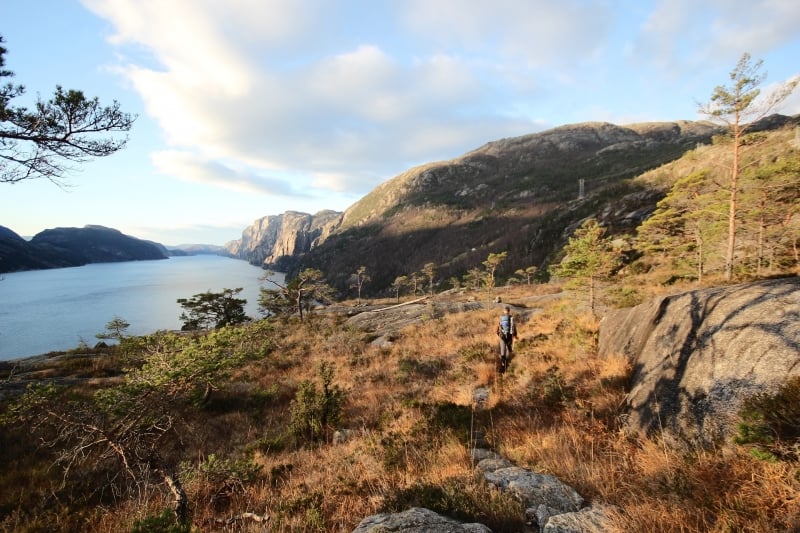 Norway is known for its breathtaking fjords, and rightly so. The best part? Taking a hike through this spectacular landscape is absolutely free. During the summer months, the hiking trails in Norway are full of locals and tourists of all ages. Most locals speak English and will be more than willing to help you with directions and point you to the best lookouts. Don't be afraid to say hi and make conversation whilst exploring the great Scandinavian outdoors!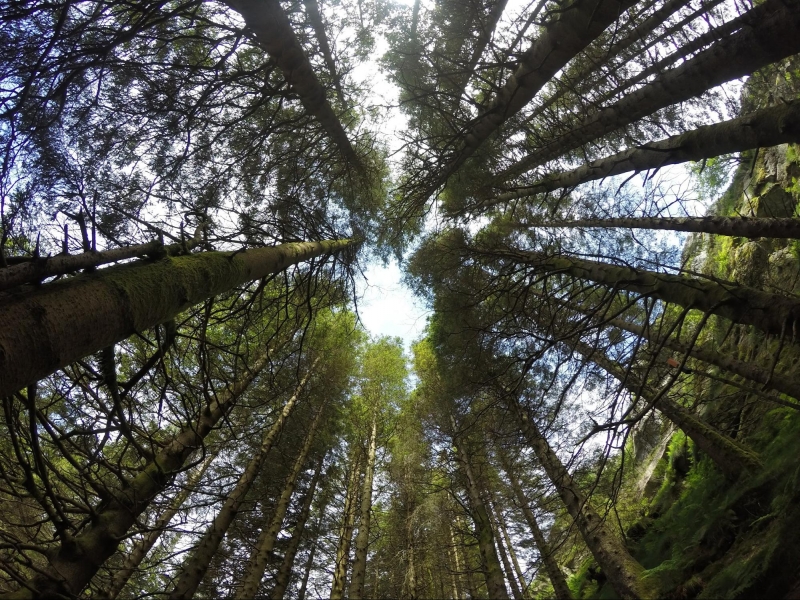 Mount Fløyen in Bergen is a popular starting point for all levels of hikers looking to explore the mountain region around Bergen. From a gruelling 18-km hike across to Mt. Ulriken to a relaxing five-kilometre stroll to the nearby Brushytten cabin on even terrain, there is a hiking trail for everyone to attempt. We chose a moderate hike to Rundemanen and found ourselves surrounded by rolling stretches of greenery and crystal clear waters.
Hiking amongst the fjords will cost you nothing but your energy and will give you some of the best sights that Norway has to offer. Pack a sandwich from the local deli and you're ready to be awed by the majestic fjords!
Where: Mount Fløyen, Bergen
How much: FREE
2. Hunt down local delicacies
Chances are that, in Scandinavia, food is going to be relatively expensive everywhere you look. But follow the footprints of the locals and you're bound to discover eateries where you can chow down on delicious Scandinavian cuisine without burning a hole in your pocket. Foodies, rejoice!
Check out the modest-looking stand right outside Slussen T-Bana in Stockholm that sells fried herring with a side of potatoes. With affordable prices and decent portion sizes, this stall attracts a constant flow of customers made out of both locals and tourists.
Where: Strömmingsvagnen
How much: 60 SEK (~S$9.50)
Another place worth going to would be Torvehallerne, a large food hall in Copenhagen serving anything from cups of coffee to full meals. In here, you can try the trademark Danish open-faced sandwich, otherwise known as Smørrebrød, a culinary concept exclusive to the Scandinavian countries. Whilst restaurants charge high prices for a serving of Smørrebrød, the ones here were reasonably priced, enough to convince us to try one (…or a few).  
What: Torvehallerne Food Hall
How much: From 50 DKK (~S$10.40)
Grab a cinnamon bun together with a hot chocolate and cosy up along the cobbled pavements of Gamla Stan. Embrace the Swedish tradition of fika and you will fit right in amongst the allures of Scandinavia.
Where: We recommend Fabrique or Café Kaffekoppen
How much: 60-80 SEK (~S$9.50 – S$12.70)
Trust us, you're going to want to dig in right away. Why go through the trouble of fumbling with your petty change and figuring out which coin comes in which denomination, when you can pay for your food items easily with a simple tap of your DBS Visa Debit Card? Plus, there are no foreign exchange fees involved when you pay with the DBS Multi-Currency Account:
Not only does the
DBS Multi-Currency Account
help you avoid paying foreign exchange fees
(freeing up a bit more of your already oh-so-tight budget), it also ensures you never have to leave your hotel room worrying about carrying enough local currency for your daily expenses.
Here's all you need to know!
Decide which currencies you need.
When travelling to Scandinavia, wait until the exchange rate with the Norwegian or Swedish Kroner drops to your preferred rate.
Your MCA account also covers NINE other currencies: Australian Dollar, Canadian Dollar, Euro, Hong Kong Dollar, Japanese Yen, New Zealand Dollar, Sterling Pound, Thai Baht and US Dollar.
Buy your foreign currency when the time is right.
Proceed to transfer funds into your MCA account and change it to the foreign currency of your choice! No worries here as your exchange rate is locked at the time of Funds Transfer and will not be subject to future fluctuating market rates.
Swipe & Go!
If you are a new DBS/POSB customer, your MCA account comes with a complimentary DBS Visa Debit Card for you to use! Just keep your linked DBS Visa Debit Card in your wallet and that's one less thing to remember every morning. Simply swipe your DBS Card loaded up with your already-purchased foreign currency and you're good to go!
3. Get the best view in the house
What better way to admire the picture perfect Scandinavian cities than from the top of a snow-capped mountain? The cable cars taking you up to vista points operate till late, giving you a chance to soak in the views by day or by night. From there, take in expansive views of the city at your own leisurely pace.
We recommend taking the funicular up Mount Fløyen in Bergen or the Fjellheisen up the mountain ledge of Storsteinen in Tromsø. If you're fortunate enough to visit Tromsø at the right time, you even may catch a glimpse of the Northern lights! The tickets are affordable and, more importantly, the view that will greet you at the end of the short journey up is sure to leave you breathless.
Where: Funicular up Mount Fløyen (Bergen, Norway) or Fjellheisen up Storsteinen (Tromsø, Norway)
How much: 90 NOK (~S$14.70) for Mount Fløyen or 170 NOK (~S$27.80) for Storsteinen. If you're visiting with your family, take advantage of the family package at Storsteinen which costs 350 NOK (~S$57.20) for two adults and two children.
4. Get lost in museums
For the culture buffs out there, fret not for the Scandinavian countries boast a dazzling variety of world-class museums and art galleries. Find a timeless iconic piece of art at the Munch Museum in Oslo: The Scream. Stockholm's Moderna Museet is home to a repertoire of world-class art installations from Picasso to Dali. Not forgetting the Viking museums that provide a distinctively Scandinavian experience altogether!
Even if paintings and historical artifacts aren't your thing, the museum exteriors themselves are testament to the appeals of Scandinavian architecture. Feel free to visit these iconic buildings along your walking route as you explore the city and admire the impressive, modern facades that belie relics of ages past on top of a collection of stories untold. Also, we have a feeling that the Maritime Museum of Denmark may be perfect for your next Insta-worthy shot.
The BEST part is that many of these museums are free to enter, although some require a small entrance fee of around 150 KR (~S$23). However, many do have free entrance on certain days of the week so remember to check ahead if you have a specific museum in mind!
Where: All around Scandinavia!
How much: Entrance fees range from being FREE to 150 KR (~S$23). Note that some museums have free/discounted entrance fees on specific days of the week.
5. Pub crawl the night away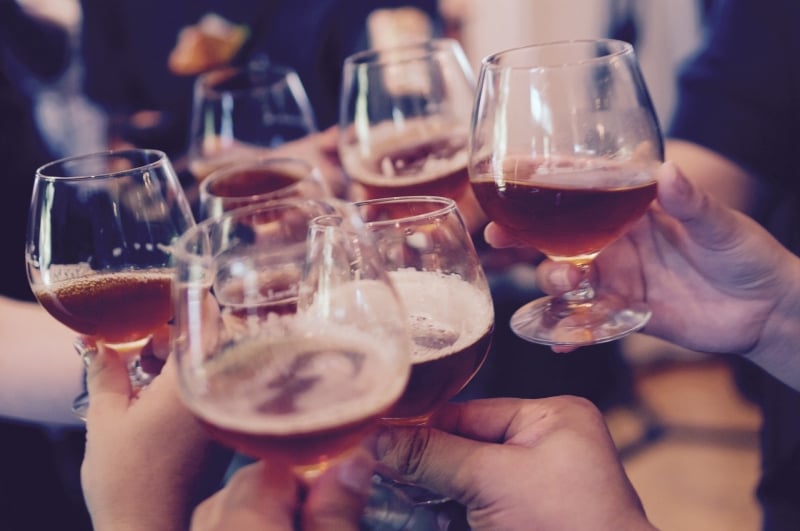 As night falls, a new wave of energy takes over the enchanting cityscape. Being on a budget doesn't mean retiring to your accommodation and calling it a night. If nightlife is your cup of tea (or should we say, beer?), then join a pub crawl that will guarantee a night out to remember. Roam the cobblestone paths as they take on a new lease of life with your new found international friends and discover a new side of Scandinavia. The pub crawl in Stockholm or Copenhagen will include cocktail shots and free entrance to the hippest clubs and bars in town.
Let loose without breaking the bank, make friends from around the world and see for yourself how hard they party up in Scandinavia.
Where: Pub Crawls in Stockholm, Copenhagen
How much: 250 SEK (~S$39.80) and 150 DKK (~S$31.30) respectively
6. Explore the surroundings by water
Being surrounded by water bodies on either side, it is a thing of beauty to see rivers and lakes seamlessly integrated into the Scandinavian landscape. But just because you're on a budget doesn't mean you have to settle with merely admiring it. Set aside a few hours to spend kayaking in the middle of a sunny day and become one with nature.
Whilst a kayaking trip further north in Lofoten Islands may prove too costly, a simpler voyage around the many interweaving channels in Stockholm is sure to give you sights you would not otherwise see if you stayed on land. From Långholmen, you can choose to kayak around any of the smaller islands nearby, and feast your eyes on a truly unique view of the stoic Stockholm City Hall. As you cut through the waters, catch a glimpse into the everyday lives of locals living beside the river and watch the cars whizz by on the highway located just a few metres away from you.
Where: Stockholm (there are kayak rentals spread across different districts)
How much: Approximately 200 SEK (~S$31.90) for 2 hours
Don't worry about getting all your notes soaked and focus on soaking up the sights!
All you need to do is open a DBS Multi-Currency Account – other than being able to store as much Swedish Kroner on it as you wish, it obviates the need for physical currency altogether.
7. Enjoy the perfect Scandinavian summer weather
Don't let the hangover after your night out ruin your next day. It's the perfect chance to kick back and relax along the sparkling waters of the Scandinavian seas whilst basking in the summer sun. Head out to a public pool within the city itself, and let the locals show you how to enjoy the marvellous weather.
The Sørenga sjøbad (sea bath) in Oslo is positioned against a spectacular backdrop of the sleek Oslo Opera House. However, the Kastrup Søbad in Copenhagen promises a whole different experience, as the beautiful structure becomes your pool instead! The pool's award-winning design even illuminates at night to become a visual treat as you wade in the open sea waters. You can bet it will be one of the most gorgeous venues you will ever swim in!
If you'd rather not swim in the open seas, the Islands Brygge Harbour Bath in Copenhagen is for you! Surrounded by the city skyline, take your pick from shallower wading pools to five-metres high diving boards and join in the fun.
Access to these pools are all free and public shower facilities are located on-site for your convenience.
Where: Public pools all around Scandinavia
How much: FREE
8. When in Sweden, bike like the Swedes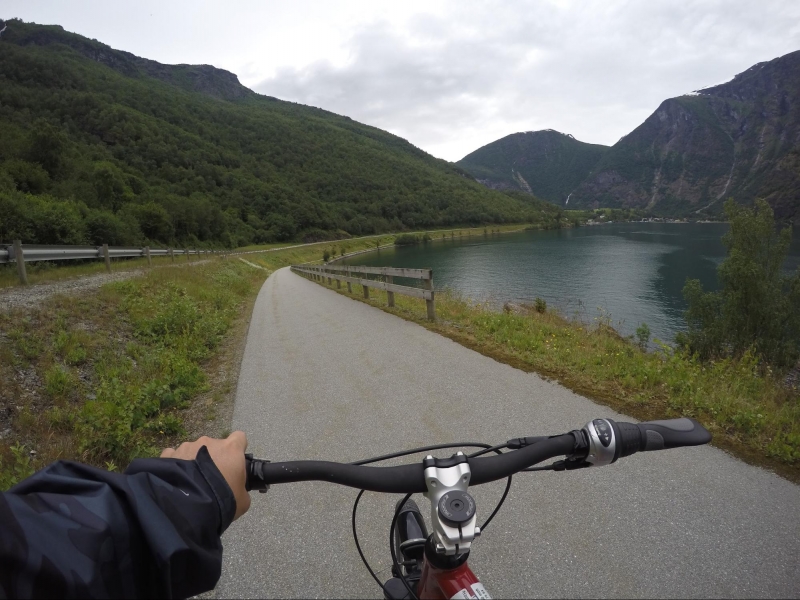 When visiting Scandinavia, you will definitely see the locals cycling to and from their destination. In fact, many roads have bicycle lanes specially drawn up to cater to these cyclists. Yep, it's exceedingly convenient to use bicycles to get from place to place, which allows you to get a refreshing perspective of the city.
Rent a bike for a few hours and explore the resplendent Sognefjord, cycling along the waters from either Gudvangen or Flåm (both of which are popular overnight stops along the Flåm Railway) and marvel at the sheer immensity of the Norwegian fjords. With designated cycling paths leading in and out of the centre of town, you don't have to worry about getting lost or having to cycle alongside vehicles. This is hands down, one of the best ways to immerse yourself in the grandeur of Scandinavia.
Where: All over!
How much: 80 SEK (~S$12.70) for 24 hours in Malmö, 50 NOK (~S$8.10) for an hour in Flåm
9. Groove to live performances
If you've run out of money to indulge in frivolous expenses, do not despair! Instead of resigning yourself to your accommodation, throw together some snacks and head out for some live performances to make the most of your Scandinavia experience. The best part? It is absolutely free!
Parkteatern is a collection of free performances ranging from jazz to theatre to opera and everything in between. Capitalising on the perfect summer weather, live shows are held at various venues across Stockholm for everyone and anyone to sit in and enjoy! Grab an information booklet with all the scheduled acts and look out for annotations that identify which acts cater to an English-speaking audience.
Even in one of the world's most expensive cities, Oslo hosts many free live performances that cater to a variety of audiences. Drop by the Oslo Rådhus in the summer months for live music and take part in the Mela Festival, happening for 3 days every August, that offers extensive genre of entertainment.
Where: All over Scandinavia, notably Stockholm and Oslo
How much: FREE
10. Chase sunsets
Need we say more? Sunsets never seem to fail to strike a chord with all of us. What more so in a place brimming with natural beauty and picturesque qualities like Scandinavia!
Watch as the sun sets before your eyes, casting a romantic hue of orange and purple across every slab of marble and concrete brick. Favourite spots to catch the sunset are along Nyhavn in Copenhagen, Bryggen Wharf in Bergen and Fjällgatan in Stockholm. With lots of cafés to be found at these locations, it only makes sense to find a seat and watch the sky effortlessly change colours together with your choice beverage and companions.
Our insider tip, however, is to visit another spot for indescribable views of the sunset in Stockholm. A decent walk from the Slussen T-Bana is Monteliusvägen, a quiet, unassuming alley. After turning into the alley, you will be greeted with the Stockholm skyline in all its glory, with the sun setting behind iconic landmarks and Gamla Stan illuminated in all its night lights.
Where: All over Scandinavia (but seriously, check out Monteliusvägen, you can thank us later)
How much: FREE
And there you have it! There are plenty of memorable experiences waiting to be had in Scandinavia even if you're travelling on a budget. With careful planning and a willingness to explore, we are sure you will enjoy a fulfilling journey to the Nordic realms. Trust us, you will be rewarded with sights like no other and memories that will last you a lifetime.
Ready to finally embark on a Scandinavian adventure? Travel smarter, savvier and safer with the
DBS Multi-Currency Account
!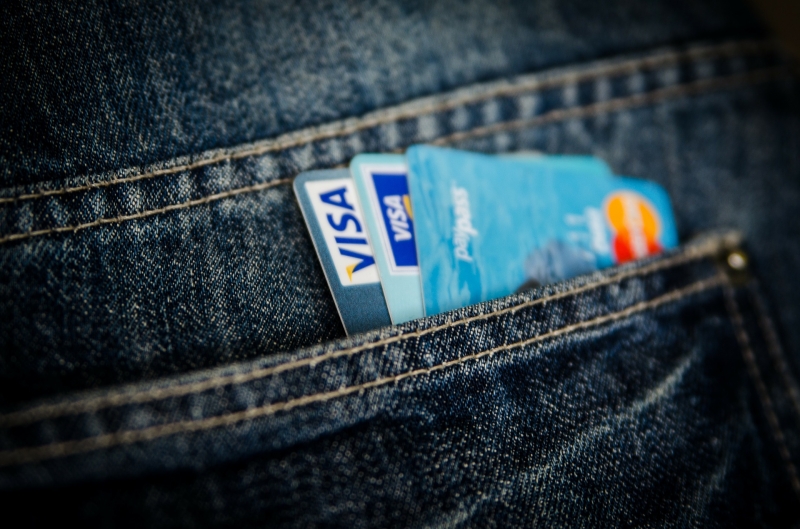 Shop, dine and pay for leisure activities in Sweden and Norway with ease using your DBS Visa Debit Card through a DBS Multi-Currency Account (MCA). With an MCA, you can exchange foreign currency for your next big trip whenever, wherever!
Here's a recap of how it works!
Keep an eye out for the currency of your choice.
Watch the exchange rates with the Swedish Kroner, Norwegian Kroner and 9 other currencies and exchange your Singapore Dollar for the desired overseas currency when it is low enough!
Secure your exchange rate when you exchange your currency.
Your currency in the Multi-Currency Account will be locked at that preferred exchange rate. Never be worried about running out of kroners during your Scandinavian adventure!
Simply whip out your card to pay!
Embrace being cashless as you transact in local currency with a swipe of your DBS Visa Debit Card!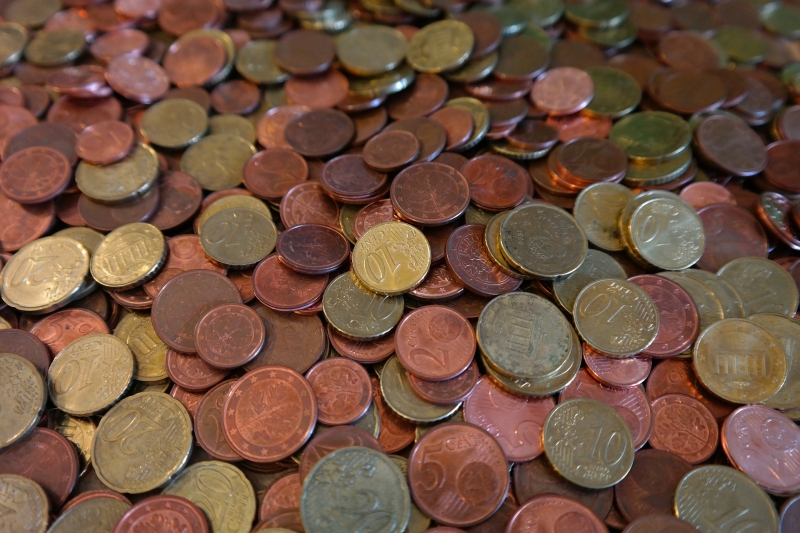 With the DBS MCA, you will never have to trouble yourself with a visit to the money changer, and won't have to struggle with pesky coins in foreign currency of SO MANY DIFFERENT denominations. Your MCA will also ensure you always:
✓ Get the most bang for your buck
✓ Avoid carrying dangerously bulky wads of cash when on your holiday
✓ Escape paying foreign charges and exchange rate conversion fees
✓ Bypass poorer exchange rates when withdrawing money from foreign ATMs and airports
✓ Quit worrying about money and enjoying your holiday!
When in Rome, do like the Romans do. Why not in Scandinavia too? Pay like a local during your overseas trip with your DBS Multi-Currency Account today, and the best part? You can apply right here:
What are you waiting for? Apply for your DBS Multi-Currency Account, book your flight and get ready to experience all the magic that Scandinavia has to offer you!
Disclaimer: Deposit Insurance Scheme— Singapore dollar deposits of non-bank depositors and monies and deposits denominated in Singapore dollars under the Supplementary Retirement Scheme are insured by the Singapore Deposit Insurance Corporation, for up to S$50,000 in aggregate per depositor per Scheme member by law.
---
Brought to you by DBS.