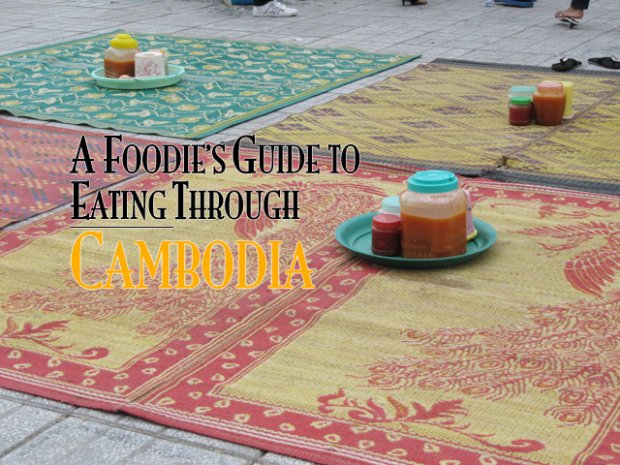 Unlike its neighbour Thailand, where the term "food" conjures images the likes of Pad Thai, Tom yum soup, and green curry, there is no such evocation of images when I think of Cambodia and its food.
Also read: 5 Reasons Why Cambodia Should Be On Your Bucket List
A quick search on Google on "Cambodian Food" or "Khmer Food" would most likely bring us to the following dishes:
1. Amok aka Fish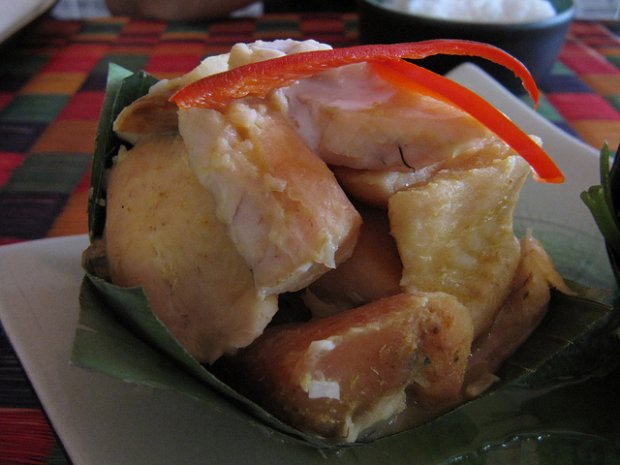 A dish often cooked in coconut gravy and in a banana leaf
2. Lok Lak / Loc Lac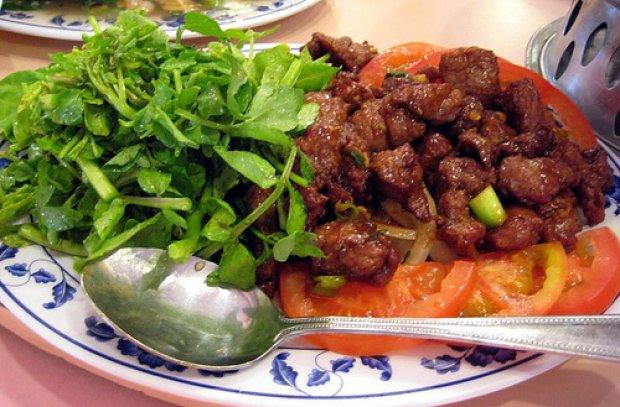 Image credits: http://bit.ly/1uAZZ71
A marinated meat, usually beef, stir fried and drizzled with a peppery sort of gravy
3. Mama noodles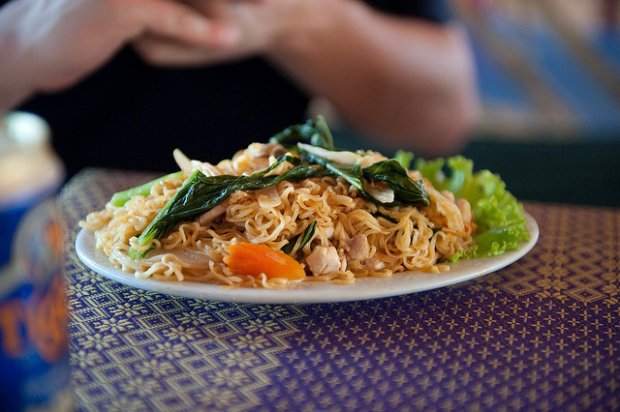 Stir-fried instant noodles
Image credits: http://bit.ly/1s9vRJ8
Dishes like Amok and Lok Lak/Loc Lac and mama noodles are aplenty in most tourist cafes and restaurants and anyone who has been to Cambodia would have tried these dishes at least once. While these dishes are indeed palatable (especially the mama noodles in my humble opinion), are these dishes the only form of Khmer Food that one should try? Definitely not.
First up, one should always check out the street food of Cambodia and if one dares, should also taste them. While most of these foodstuff are not unique to Cambodia per se and can possibly be found in most places around South East Asia, they are still worth a try.
From left to right: Baguette, Corn, Meatballs on a stick
While "tame" food such as a baguette, steamed corn, meatballs served on a stick, and sugarcane pieces make for an easy and delicious snack, some food, like the Pong tea khon (aka fertilised duck or chicken eggs, similar to balut of the Philippines) and other delectables the like of waterbeetles, deep fried frogs, and snakes are often not easy to swallow.

From left to right: Pong tea khon, waterbeetles-quail-deep fried frog-snake, sugarcane
If you want something more substantial, a look into guidebooks will offer us an extensive list of food establishments that one can visit. However, more often than not, these restaurants and cafes do not serve 'authentic' local food and have adapted their food to suit the palates of the foreigners that so visit the place. Step into almost any place along Pub Street in Siem Reap and you'll see what I mean.
Also read: 3 Days 2 Nights Trip to Beautiful Siem Reap, Cambodia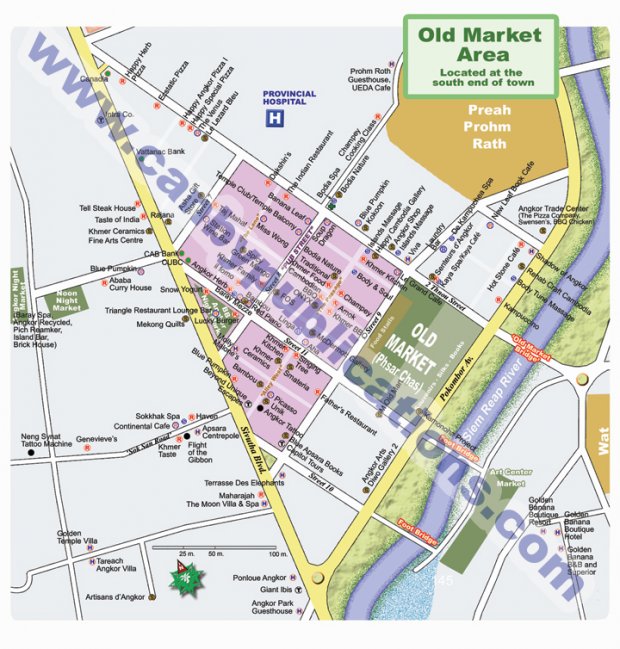 Image credits: canbypublications.com
To illustrate my point, there is a common dish offered by food establishments in the old market area in Siem Reap, where Pub Street is located, and the food area near the Night Market – the beef barbecue+hotpot served with vegetables. While many fellow travellers told us that they really loved this dish, I personally would not recommend it at all. Admittedly, the broth was quite delicious, albeit filled with MSG. However, the dish overall was disappointing to say the least. And most importantly, I'm really not sure whether this is a dish that the Khmer people would partake in.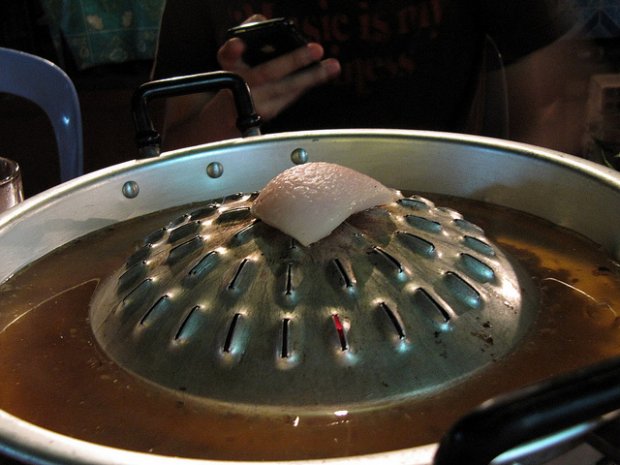 The trick, most of the time, is to avoid the places in guidebooks and to ask a local instead. In search for true Cambodian food, I asked a local where I could find some good local food.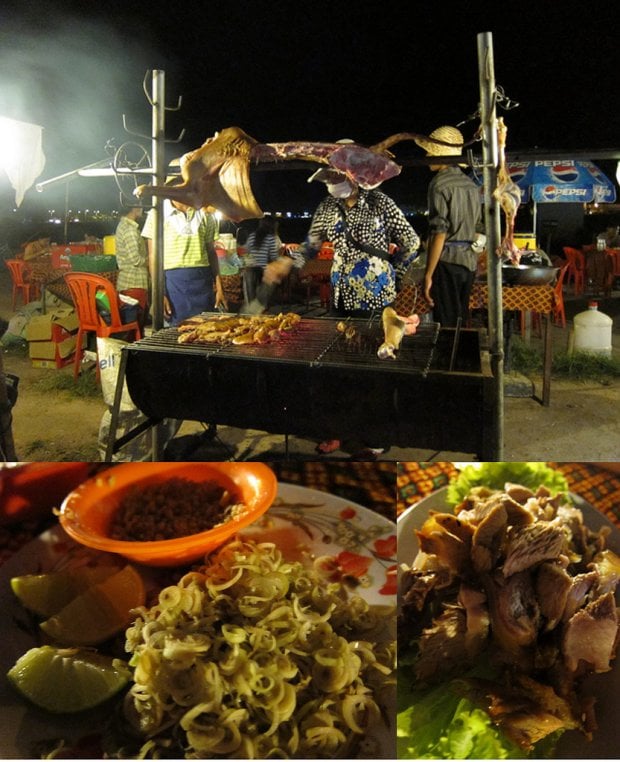 Unlike the aforementioned barbecued beef dish, the barbecued cow cooked on a spit is the real deal. Imagine an entire cow (with its head decapitated), hung on a spit and placed above a charcoal barbecue. Customers can choose the parts of the cow that they wish to have, after which, those parts will be carved and barbecued to perfectness on the grill. The meat served is tender, succulent, and eaten best dipped in a particular gravy I could not identify.
Another local dish, and one of my favourites, is the Nom banh chok, a simple rice noodle dish served with cucumber, chopped long beans, onions, some other vegetables in a fish gravy. This dish, which is typically eaten for breakfast, has a sourish tang to it and one can add chillies to it to spice it up a little. I've tried an alternative version served with chicken curry, but personally prefer the fish gravy version. A good post on the Nom banh chok can be read here.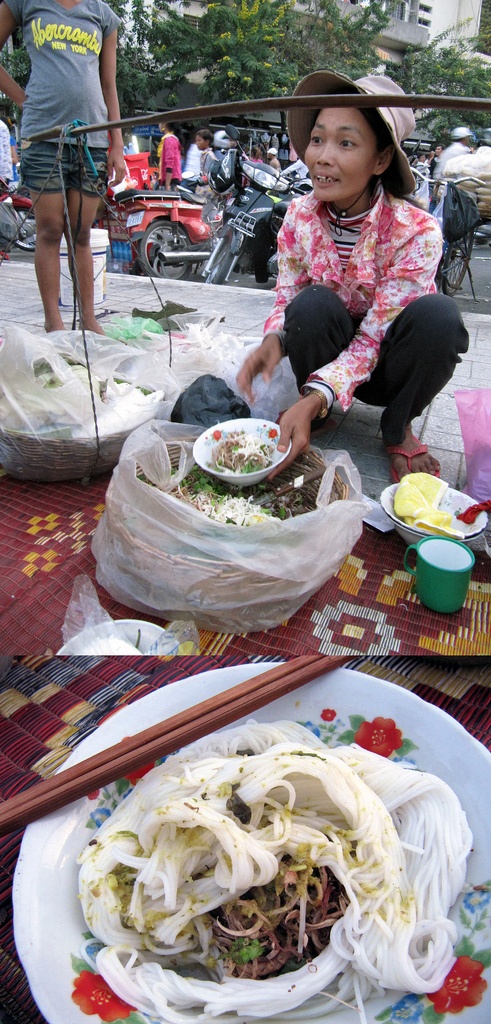 A hawker selling Nom banh chok and a close up on the bowl of Nom banh chok
Lastly, here is a list of some other Khmer food most tourists would almost never get to try unless they truly seek it out:
Nom chruok spey – preserved cabbage with habi (dried prawn)
Nuom porko proh yong Chek – papaya salad with cow stomach
Kang kep bampong – deep fried frog
Bay char bang kear – fried rice with prawns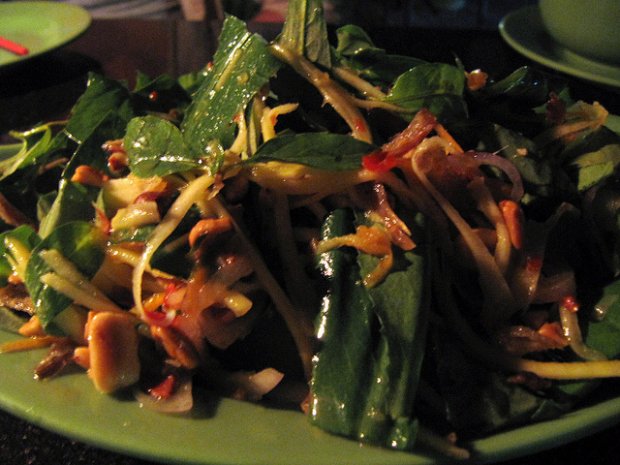 Nuom porko proh yong Chek – papaya salad with cow stomach
To other people who have been to Cambodia: What other local food have you tried that can't be found in guidebooks and on most websites? Do feel free to share the yummy goodness in the comments.
Also read: Koh Rong Islands – Cambodia's Unspoilt Beach Paradise
_____________________________
To try the Barbecue cow cooked on a spit
In Siem Reap:
This cannot be found within the Old Market Area or even within the usual vicinity of the Siem Reap main city area. Ask for Angkor Pjyungyu. There are rows of makeshift stalls set up along the road every night.
In Phnom Penh:
There are a few restaurants along street 154 at the riverfront area of Phnom Penh that serve this dish.
To try the Nom banh chok
As this is a common breakfast dish, ask any local and I'm sure he/she will be able to direct you to a place that sells this dish.
In Phnom Penh: go to the Night Market near the riverfront area and you'll find hawkers selling such a dish. Join in by sitting on the floor with all the locals.
To try the following dishes – Nom chruok spey, Nuom porko proh yong Chek, Kang kep bampong & Bay char bang kear
In Siem Reap: Sensabbay. There are two outlets – one behind the Angkor National Museum and another near the Night Market.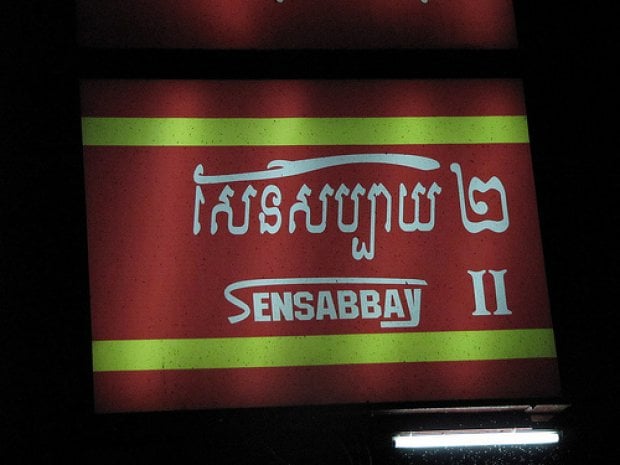 Contributed by Wanderfolly.