Cambodia is a nation that is on its way to rebuilding itself from the aftermath of the Khmer Rouge. With tourism picking up gradually, there is hope for the country's recovering economy. Cambodia has much to offer with its picturesque landscapes and rich Khmer heritage. However, many outsiders who are not familiar with the country hold skewed misconceptions that may shape their expectations of travelling to Cambodia. Today, we dispel the false expectations to give you a dose of reality that may come in handy when you're exploring the land of the Khmer.
Expectation: All payments are made in Cambodian Riel
Cambodia's currency is known as the Riel. As with most other nations, it is common to expect only the local currency to be used. So, some tourists may exchange their home currency for Riel before setting foot on Cambodia.
Reality: The US Dollar is widely accepted too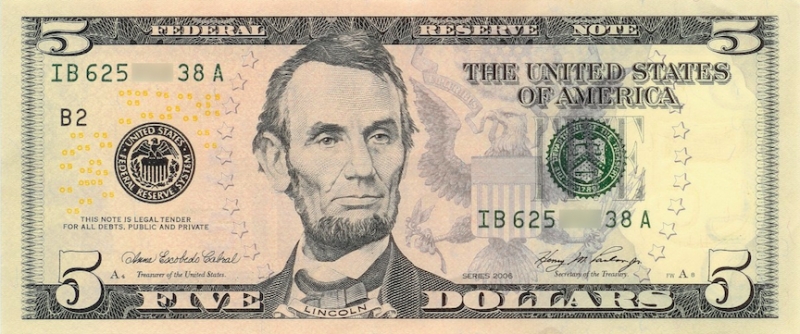 The reality on the ground is that the US dollar is the second currency of Cambodia. The US dollar is virtually accepted anywhere in Cambodian cities, even in small markets. The Riel, on the other hand, is mostly used in the Cambodian countryside and also in exchange for cents since Cambodians do not use American coins. US$1 is equivalent to 4000 riels, and changes under one dollar are given out in riels. Thus, when touring Cambodia, it is always advisable to carry both Riels and US dollars on hand!
Expectation: Angkor Wat only costs a few dollars to visit
In a third-world country where a third of the citizens live on less than a dollar each day, Cambodia shouldn't be too expensive for tourists – be it in terms of transport, food, accommodation or attractions. In line with this, some travellers would assume that the world-famous Angkor Wat would only cost a few dollars to visit.
Reality: The entrance fee is a whopping US$37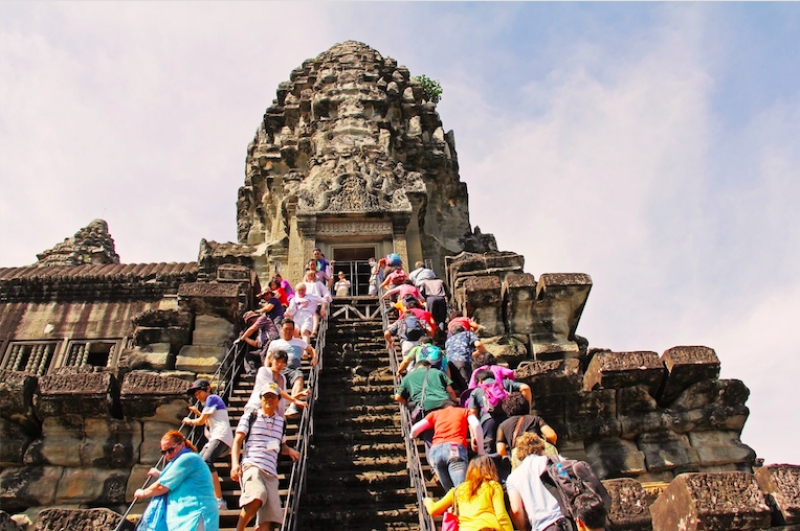 However, in reality, the top attraction of the country is not so "cheap" after all. Walking the grounds of the UNESCO World Heritage Site would require visitors to get the one-day pass which costs US$37! The hike in ticket prices, by almost doubling the fee, was only implemented recently in February of 2017. But getting the expensive day pass may not seem unreasonable considering that the ticket grants access to the whole of Angkor Archaeological Park, which spans an area of whopping 400 square kilometres! If you are keen on studying the details of the phenomenal temple structures covering the massive area, getting a 3-day pass (US$62) or a 7-day pass (US$72) might be a better choice!
Expectation: A serene visit to the grounds of the Royal Palace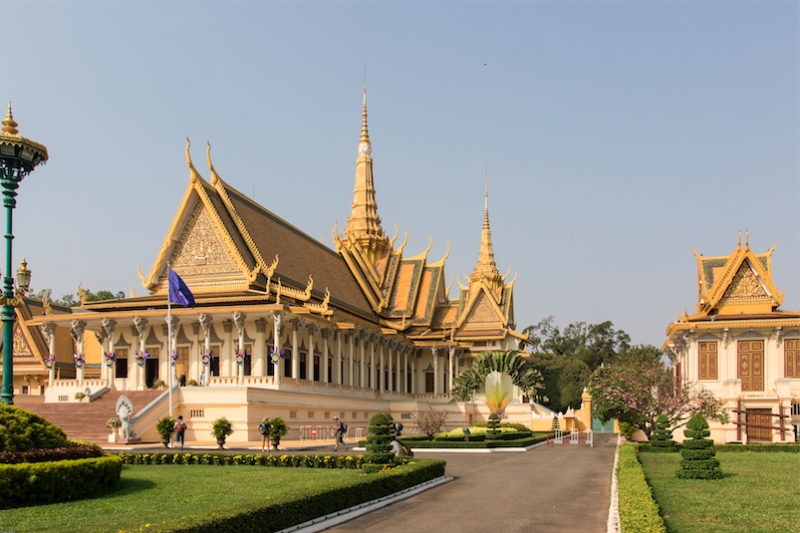 Taking a peaceful stroll around the Royal Palace may be on your to-do list when travelling around Cambodia. With its traditional golden Khmer-styles roofs that dominate the Phnom Penh skyline and its massive garden that surrounds the structure, the Cambodian Royal Palace may seem like just the right spot for a calm sightseeing away from the bustle of the city.
Reality: You might just encounter huge crowds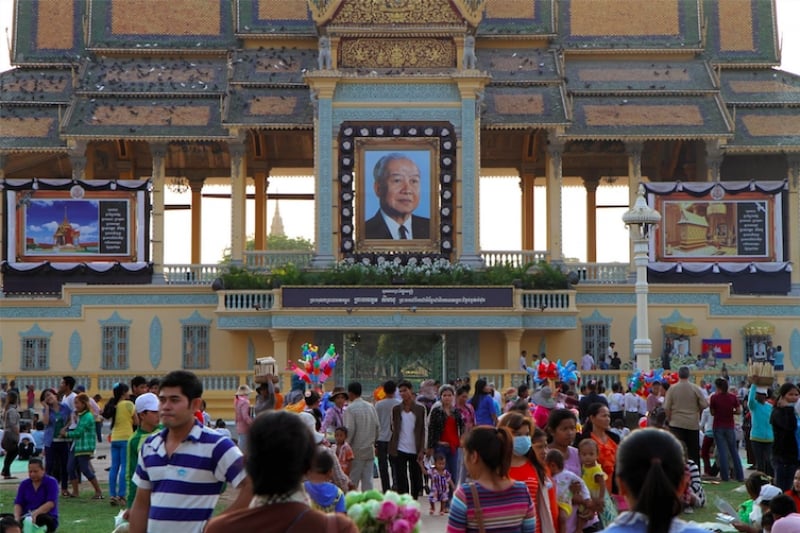 As with many other tourists attractions, the Royal Palace, too, can get exceptionally crowded with both locals and foreign travellers. Therefore, taking a peaceful walk around the grounds of the palace is not exactly a possible task unless you come early in the morning during work days.
Expectation: The tuk-tuk is the single best way to get around
The tuk-tuk is a vehicle that has been used for decades and is a familiar sight not just in Cambodia but also in Thailand. More commonly known as the remork-moto in Cambodia, this motorised rickshaw is a popular vehicle used by many to get to just about anywhere. To many tourists, nothing can beat the authenticity of travelling in this iconic vehicle. Since it is the most popular, it also has to be the cheapest.
Reality: There is more to the Cambodian transport system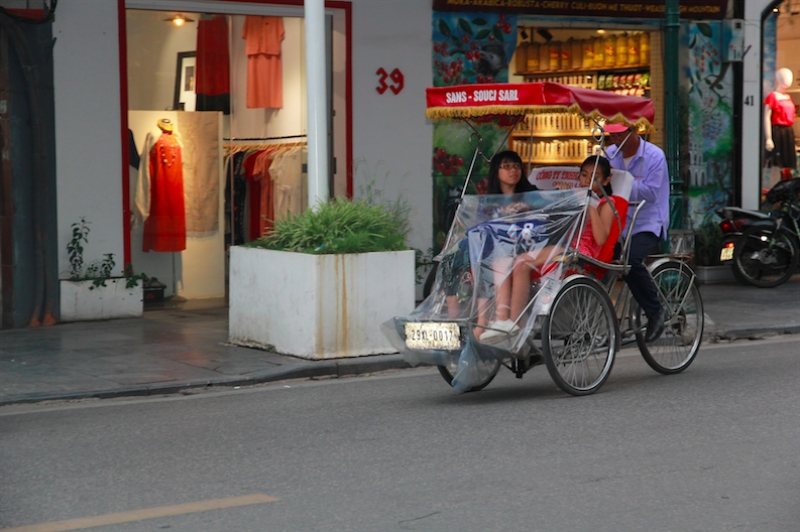 Yes, the remork-moto is iconic and is a fantastic vehicle for sightseeing around town or for transport to attractions. However, the transportation scene in Cambodia is far more colourful than that. Look out for the cyclos (bicycle rickshaws) which you can take to travel short distances within the cities. More commonly, there are also motorcycle taxis which are known as motos or motodups.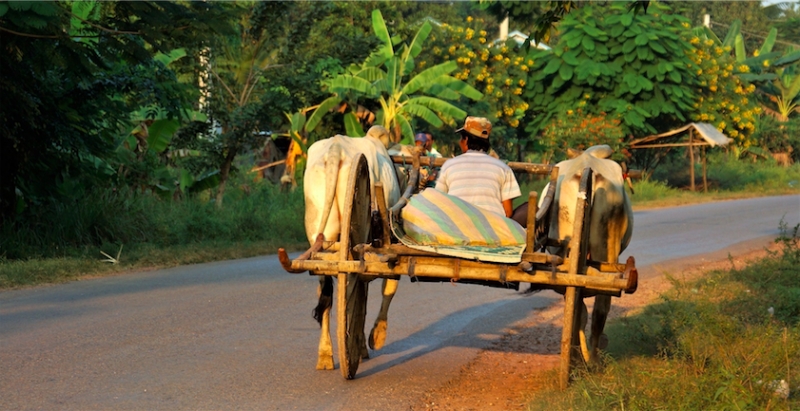 When in rural areas, the rotei ses may be a more viable option depending on the conditions of the ground. This is a cart drawn by an animal, usually a cow or water buffalo, and is an authentic way of experiencing the remote Cambodian areas and villages for a small fee.
Expectation: You'll enjoy some peaceful shopping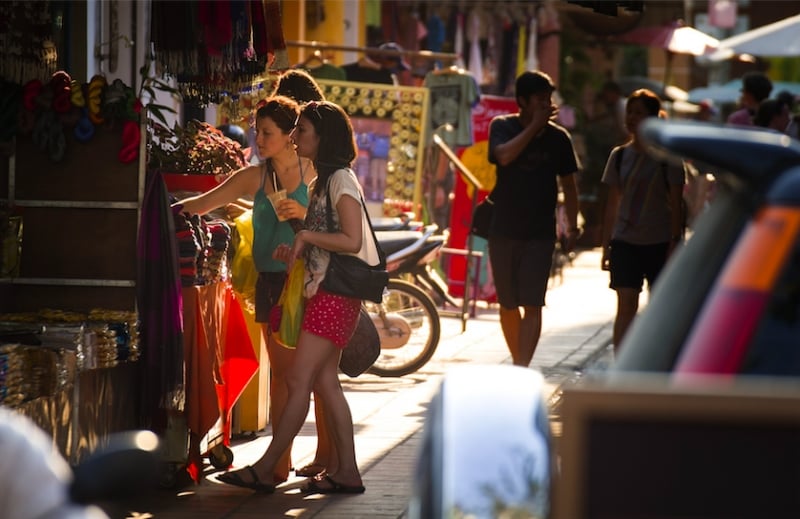 Walking along the streets as you leisurely indulge in some shopping may seem like a fine idea. Thousands of lanes snake its way through cities and you can weave in and out of the markets as you look for good bargains and souvenirs.
Reality: Many tuk-tuk drivers will pester tourists
As poverty-stricken men find driving the remork-moto a viable source of income, the Cambodian roads are becoming increasingly crowded with these rickshaws catering towards the tourist crowd. In Phnom Penh alone, there are 10,000 remork-motos on the streets! With this great number of remork-motos hoarding up the Cambodian lanes, it is not uncommon to find yourself harassed by remork-moto drivers for a ride while you are trying to do some shopping. The drivers are waiting to latch on to a tourist once they spot one on the road. So, some peaceful shopping might be lost when you are busy dodging remork-motos drivers while hurriedly entering the next shop.
Expectation: You can help the local community by donating to orphanages or roadside kids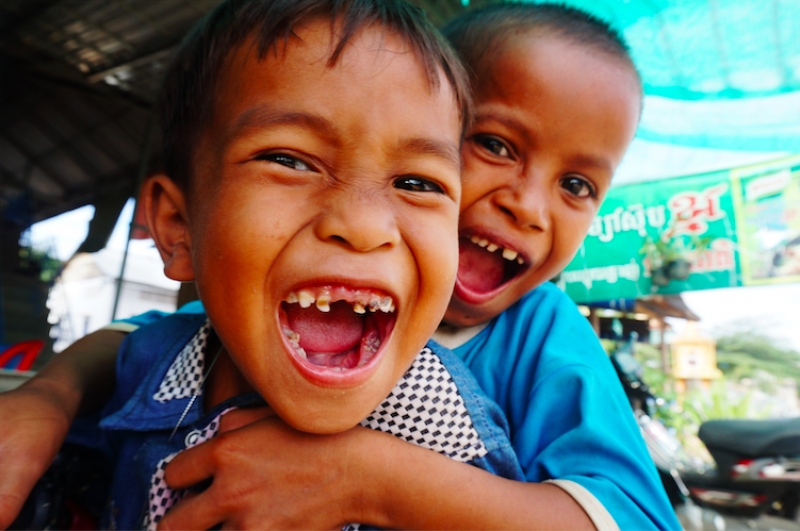 While Cambodia is rebuilding itself from the destruction left by the Khmer Rouge, the people are still struggling in the hands of the Cambodian economy. It is a common sight to come across children begging on the roads of Cambodia. Many tourists will feel pity for these kids and hand them cash in hopes that it will help them. Furthermore, there are orphanages around the country which are open to tourists-cum-volunteers who are keen to improve the lives of the orphans.
Reality: Orphan tourism is a thing in these regions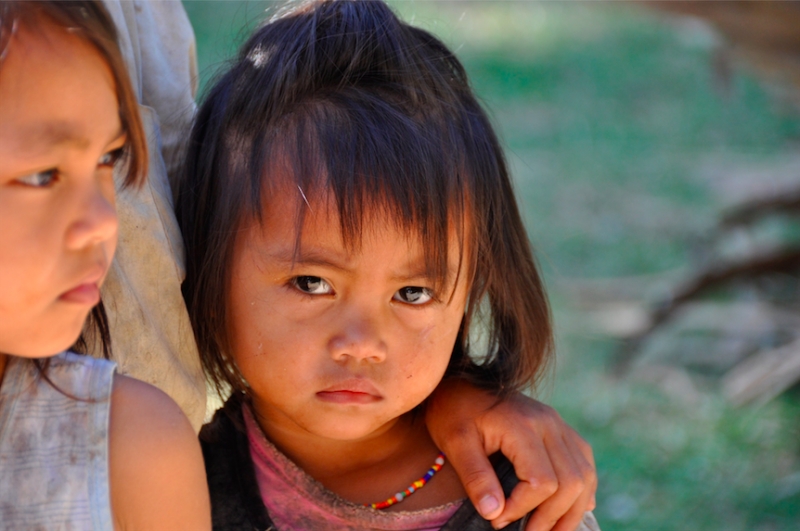 It is simply our protective instinct kicking in when we fork out some cash to children begging by the roadside. Unfortunately, these children are begging to help their family or likely sent out to seek alms from unwary tourists by gangs. Moreover, these exploited children usually do not get to see the money they make. Thus, when encountering roadside child beggars, it is best not to give them money. Without a doubt, it can be difficult and even may make you feel guilty! But remember that by doing so, you won't be contributing to the child's misery and it's ultimately for the better good. When these children do not bring in enough money, just maybe they would not be exploited anymore. Instead of handing out cash to children begging on the Cambodian roads, you can help Cambodian children by donating to non-profit charity organisations that support these children.
However, when donating to charity organisations, caution is to be taken as well! The influx of tourists who volunteer in orphanages out of compassion has given birth to a flourishing orphan tourism. In this malicious profit-making industry, most of the children in the orphanages are not orphans – instead, they are from poor families who can't afford to provide for the children. The money given to these children by tourists goes into the pockets of the orphanage owners. As tourists, we also have the moral responsibility to source out credible orphanages before volunteering or donating, and not impulsively contribute to the cruelty of orphan tourism.

Although during most of your trip, you might get busy swerving shady tuk-tuk drivers or finding yourself surrounded by masses of fellow tourists, all of it would be worth it as you get to experience the authenticity of the Cambodian adventure. The quiet charm of remote Cambodian villages and incredible sceneries of nature and history definitely makes for an unforgettable experience.