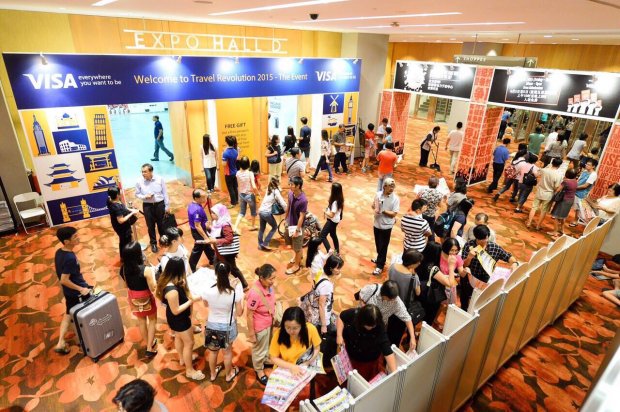 Image Credit: Travel Revolution 2015 – The Event
The Travel Revolution Fair held at Marina Bay Sands from April 3 to 5 saw more than 70,000 attendees, slightly short of the 80,000 visitors which the organisers were hoping to draw. The NATAS fair last month proved to be less popular, attracting 55,200 attendees. This is despite the Travel Revolution Fair having around 70 exhibitors, lesser than the 92 exhibitors at the NATAS fair.
The Travel Revolution Fair was the product of the boycott of NATAS by several exhibitors, citing issues such as high participation costs, the presence of visitor admission fees and lacklustre event publicity over the previous years. Big industry players such as SA Tours, CTC Travel, Chan Brothers and Dynasty Travel withdrew from NATAS and moved over to the Travel Revolution Fair. This year, Europe, Japan and Korea are the hot-selling destinations for group tours. Destinations that are popular with independent travellers include Europe and Vietnam.
As promised by the organisers, the cost of booth rentals at the Travel Revolution Fair is lower than at the NATAS fair. Numerous travel agencies, banks and national tourism organisations were present at both fairs. Both events spanned three days and offered free visitor admission. The previous NATAS fair last year charged $4 admission fee, but this was scrapped to celebrate Singapore's 50th anniversary.
The higher visitorship for the Travel Revolution Fair could be due to various factors: the major travel agencies present, the venue at the heart of the city, or simply the fact that the first day of the event coincided with a public holiday. The Travel Revolution Fair was initially scheduled from March 27 to 29, but it was pushed back a week as a mark of respect to the late Mr Lee Kuan Yew, causing the first day of Travel Revolution Fair to fall on Good Friday.
Although the public holiday might have given Travel Revolution's visitorship a slight bump, industry players should not ignore the fact that consumers may be losing interest in the incumbent. As the leading online travel portal in Singapore, TripZilla.sg hosted event and package details of both Travel Revolution and NATAS travel fairs to facilitate in consumers' research prior to visiting the events. Interestingly, statistics from TripZilla.sg recorded a double in search volume and traffic for Travel Revolution compared to NATAS, a significant observation that industry players should not ignore.
Many consumers feel that some competition is always good, and at the end of the day, what they are looking for are great travel deals. And maybe a horse or unicorn.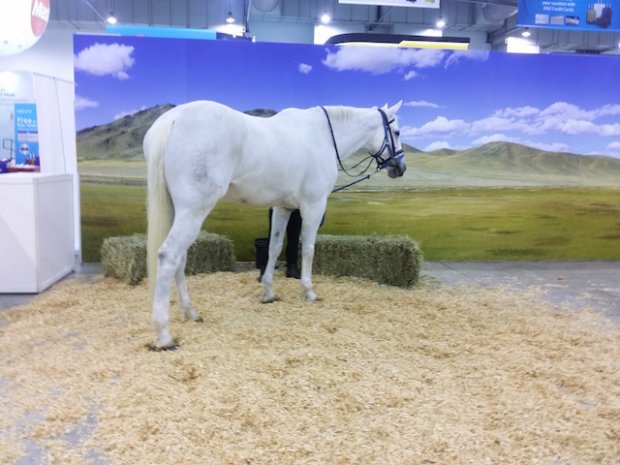 (Yes, there was a horse at NATAS fair. A real horse.)
Would we want a second year of Travel Revolution Fair? We say hell yeah.