Benny Blanco's upbeat hit may come to mind at the sound of east side. Singapore's downtown core and prized attractions have long been lauded by international visitors and residents alike. However, there are some attractions that simply tug at local heartstrings. If you're looking for a quick timeout from Singapore's metropolitan landscape, these six ideas for an east side adventure were handpicked just for you.
Young vibes and funky fusion at The Bedok Marketplace
Singapore's hawker culture has been around since time immemorial. With recent culinary additions to the country's lively food scene, eating well has come at a hefty price. Still, have you ever wondered what it would be like to experience atas dining, hawker-style?
That's precisely what The Bedok Marketplace lets you try! If you think foie gras, risotto, and wagyu beef usually belong in top-tiered restaurants at Marina Bay, think again. This hip and trending eatery sells premium quality foods at a fraction of the prices of restaurants. Get ready to indulge yourself with generous cuisines, including Italian, Japanese, and Western. The best part? You won't need to painstakingly travel out of the heartlands just to enjoy these delectable delights!
Active fun at Singapore's largest treetop adventure
Surely, whoever said obstacle courses were for kids hasn't been to Forest Adventure. Despite its seemingly straightforward courses, the tables turn when you're dangling in mid-air hanging onto the rope for dear life.
Located at Bedok Reservoir Park, the park lets you scale new heights while overlooking its surrounding greenery. Get your adrenaline pumping with a total of 44 obstacles at the Grand Course. Families with little ones can get in on the fun with their 22-obstacle Kids Course,  too!
Additionally, some highlights to look out for are the Tarzan Swing (cue war cry) and the Big Zip, a zipline carrying you across the area's calm waters. We're not sure what will take your breath away first: zooming across the sky, or the epic view; the only way to find out is to try it yourself!
Also read: An Adrenaline Junkie's Guide to the SingapoRediscovers Vouchers
On fleek aesthetic at Rabbit Carrot Gun
Eat, Drink, Sleep. Rabbit Carrot Gun is a restaurant, bar, and accommodation all packaged under a single trendy brand with quite the hip aesthetic. Its three luxuriously-refurbished suites sit above the restaurant and bar. Who wouldn't want easy access to their gastronomic delights, while having some me-time in the soundproof suites (bid goodbye to noisy neighbours!). Fun fact: These suites are nestled in repurposed Singaporean shophouses that were originally built in 1925!
Rabbit Carrot Gun's menu ranges from brunch to all-day dining. Moreover, a diverse variety of drinks will make for a perfect chill session with your friends. Be sure to look out for unique items on the menu such as 'Hands of Fatima' and Laksa Spring Rolls. Indeed, this east side joint in Singapore is sure to give you that well-deserved timeout from hectic city living.
Heritage & home with the Peranakans
What was once coconut plantations has developed into a residential suburb that is Katong. And its neighbouring area, Joo Chiat, is famously known for its colourful two-storey shophouses and terrace houses. The Peranakan legacy continues living through the ornate facades, intricate motifs, and ceramic tiles that adorn the architecture in these parts of Singapore.
Whip out your film cameras and get ready to explore these Peranakan gems on the east side of Singapore. Immerse in culture and drop by Rumah Bebe. Pick up a trinket or two to commemorate your day out. The Intan is also another place to explore for it houses more than 1,500 artefacts in a traditional post-war house built in the 1950s. These hidden treasures are only available on the east side of Singapore, so don't miss out!
Handcrafted goodness at Sinpopo Brand
Brought to you by the folks of Awfully Chocolate, this full-fledged Sinpopo Brand restaurant-kitchen offers a slew of flavour profiles. The owners were born and bred in Katong, and they plan to keep their culinary treasures alive by preserving and sharing well-loved local recipes.
Their mouthwatering menu definitely combines local favourites with a refreshing twist. These include their Muah Chee Salad (wow) and a variety of Gula Melaka-based sweet treats. They also have handcrafted cakes of familiar and exotic flavours that cater to foodies far and wide.
Golden hour at Changi Point Coastal Walk
We all love a good sunset, especially around Singapore landmarks that do justice to our #goldenhour Instagram feed. Having spent your day wandering around Singapore's east side, you might be wondering how to cap your day on a high.
Head over to Changi Point Coastal Walk for a calming stroll along the coast. All you need is a pair of comfortable shoes to confidently take on the coastline's scenic route! Its terrain, flora, and fauna are well-integrated into the experience, too, so make sure to respect the biodiversity.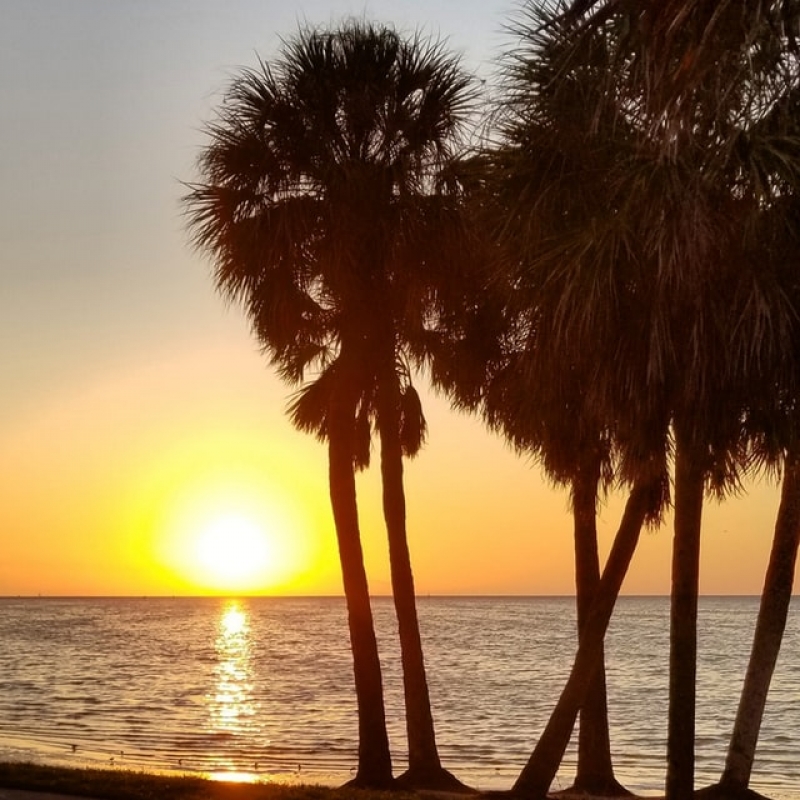 Indeed, our little red dot is rich in accessible highlights that easily turn any regular day into an adventure that's one for the books! We hope these east-side attractions in Singapore will allow you to rediscover the country's heartland beauties. All you need is the willingness and enthusiasm to be a tourist in your own home. Surely, a little nudge from your SingapoRediscovers vouchers won't hurt, too. *wink*