Planning to visit the Land of Smiles for your much-needed getaway? Aside from visiting night markets, indulging in street food and having a shopping spree in Bangkok, consider adding this train trip to your itinerary for a change of scenery. Instead of just seeing skyscrapers and busy streets, you'll also see temples, monkeys and sunflowers.
Where, you ask? This would be in Ayutthaya and Lopburi, just a few hours up north from the heart of Bangkok. The best part is that your day trip does not have to cost a bomb! Just a budget of around S$40 (US$30) will suffice. This is how you do it:
First stop: Hua Lamphong Railway Station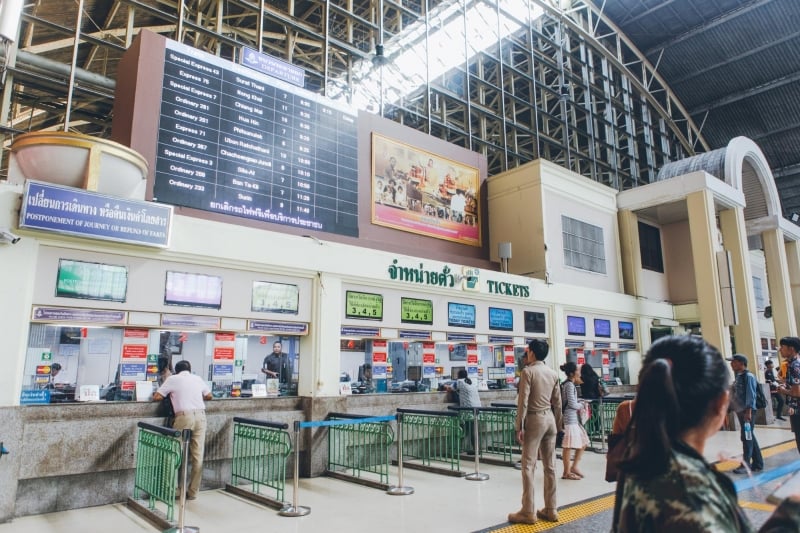 Start your day early at the Hua Lamphong Station. It's located in the central area of Bangkok, and many locals depend on this railway to get around Thailand. Not only are train rides affordable, rail journeys are also usually smoother as they are not subjected to Bangkok's frequent heavy jams. The trains depart frequently at an interval of 30 minutes to an hour.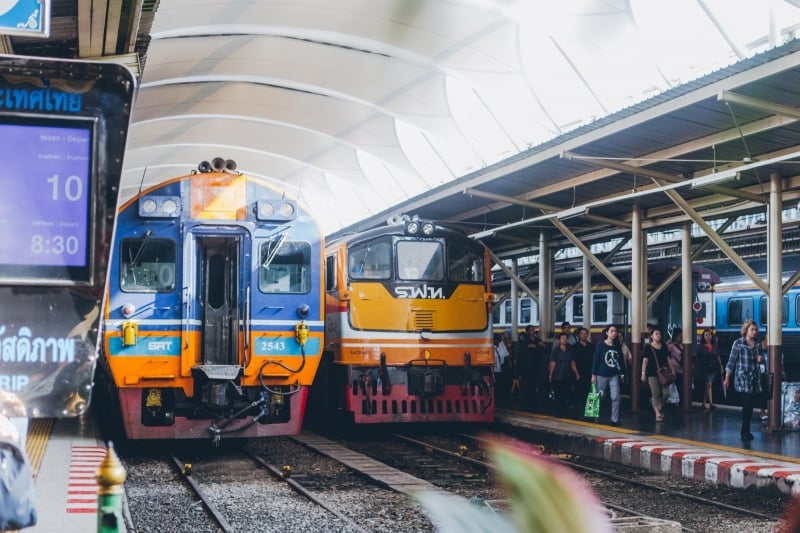 These are the estimated travelling times by train:
Bangkok → Ayutthaya: two hours
Ayutthaya → Lopburi: one hour
Lopburi → Bangkok: three hours
The price for a ticket from Bangkok to Ayutthaya ranges from ฿15 to ฿245. For ฿15, you get the ordinary train that most locals travel with. The train is only cooled by fans, and it offers free seating. For ฿245, you will get the express train which tourists are usually offered. It comes with air-conditioned cabins and an assigned seat. There are also other tickets available in between those prices. Tickets can be purchased on the departure day itself without any advance booking.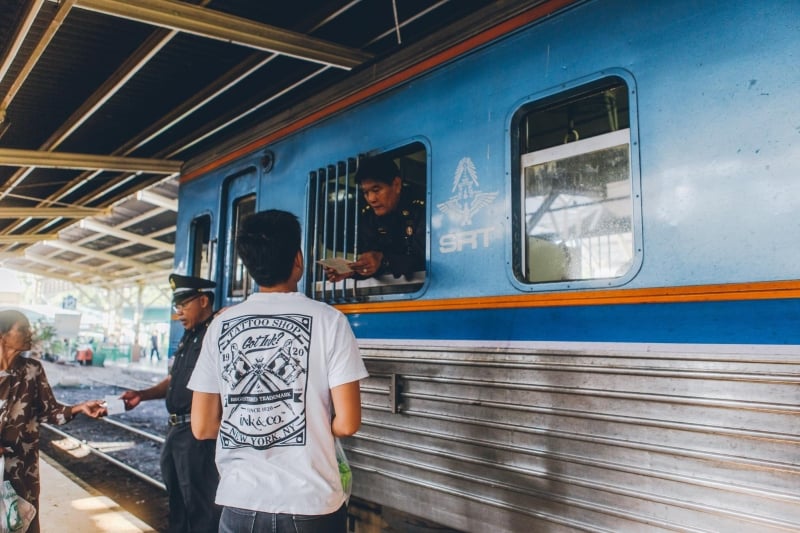 I would recommend sitting on the ordinary train for your journey out of Bangkok, and the express train for your journey back as it gets very crowded with locals on the ordinary trains in the evening. If you have any questions, ask the staff at the counter or the train conductors.
Second stop: Ayutthaya Temples
The ancient capital that was once booming with trade is now left with ruined temples and stone buildings after the Burmese invasion centuries ago. Some temples have been restored over the years, while some ruins remain a magnificent sight, much unlike the polished temples you see in Bangkok. This is what makes Ayutthaya worth a visit!
You could get around Ayutthaya by hiring a driver or tuk-tuk at the train station, but be ready to haggle for the best prices! Expect to pay about ฿150 per hour for each person. The drivers usually have a sightseeing "menu" to help you decide on the temples you would like to cover. Alternatively, there are also bicycle and motorbike rentals available just outside the station. They are cheaper options than hiring a private chauffeur. Walking on foot is discouraged as the temples can be quite a distance apart from one another.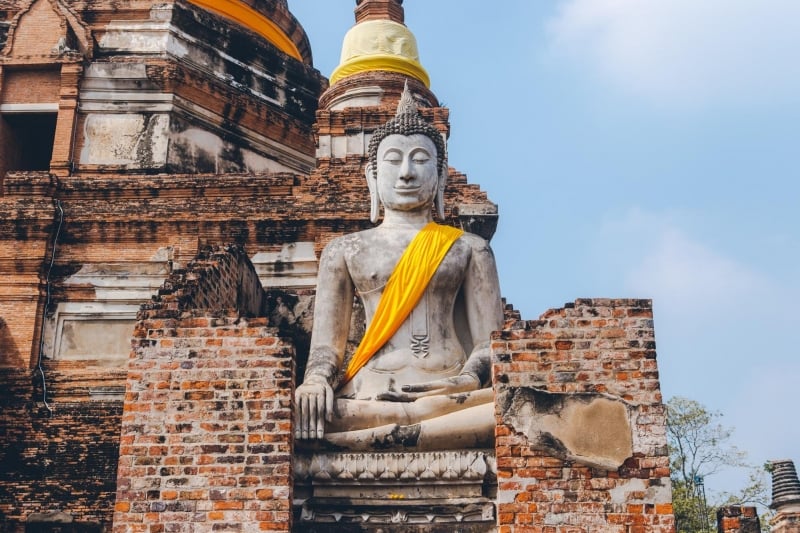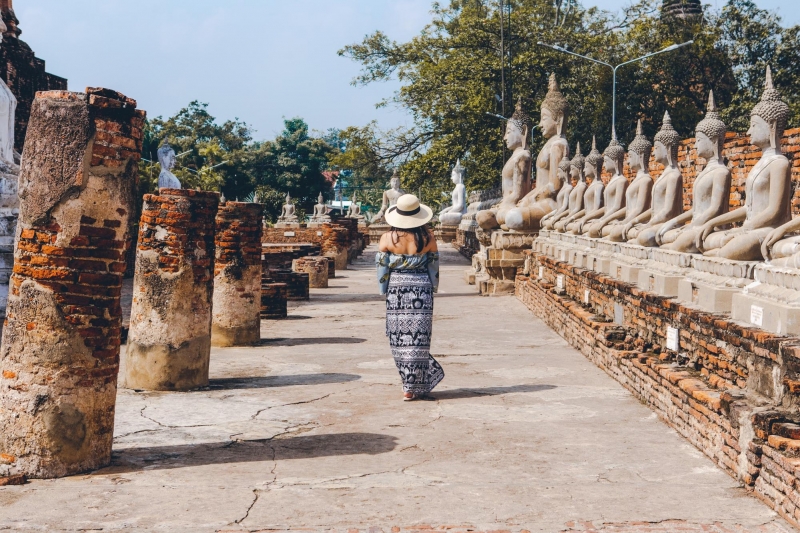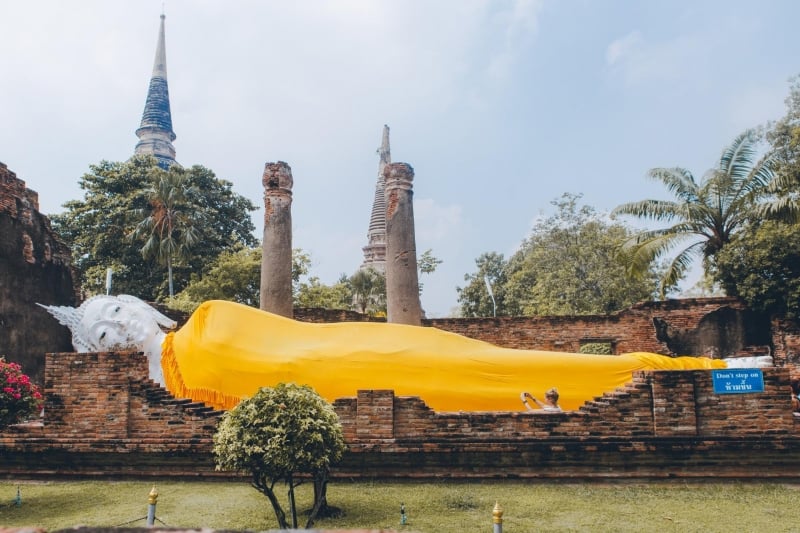 Wat Yai Chai Mongkhon: One of the major temples in the city, Wat Yai Chai Mongkhon is also the most crowded with throngs of tourists, locals and monks alike. During Ayutthaya's booming era, the royalty used to come to this temple for their prayers. Expect to see rows of Buddha statues wrapped in yellow sashes, a massive reclining Buddha and a picturesque garden area.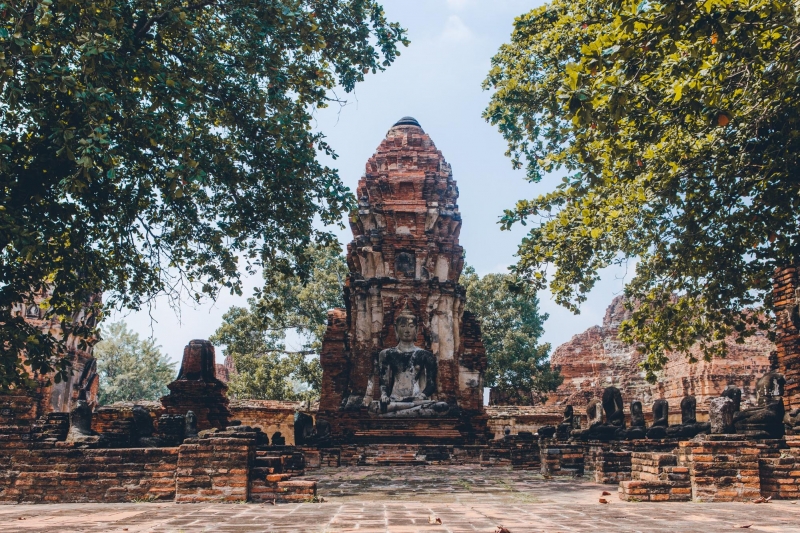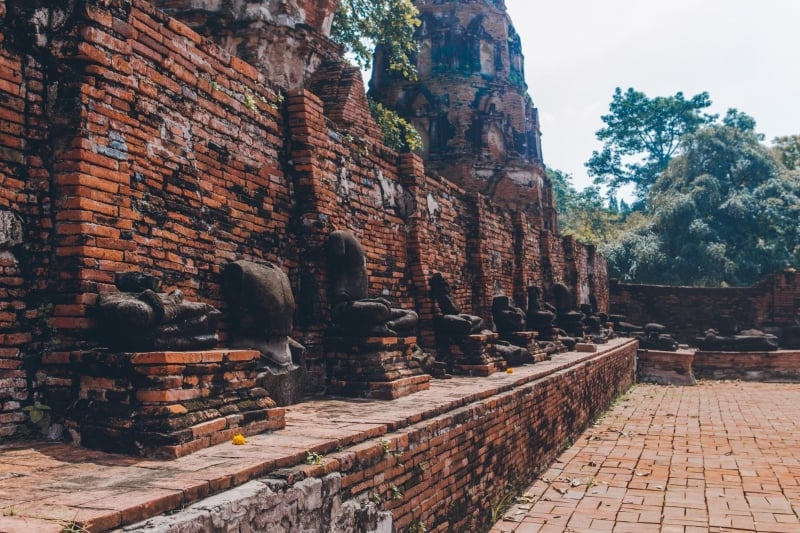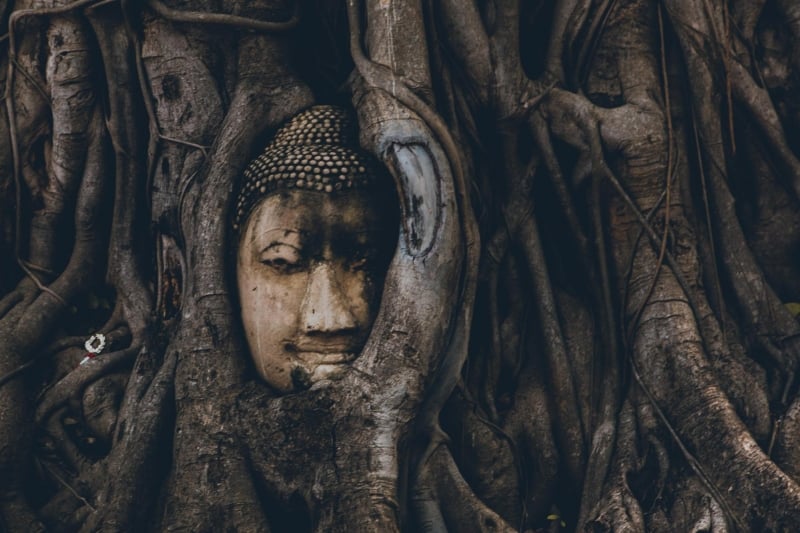 Wat Phra Mahathat: This ancient site, with missing heads from Buddha statues, is what was left of the temple after the Burmese invasion. The temple was abandoned until recently when restoration works began. An iconic feature of this temple is the Buddha head that is deeply entwined within the roots of a banyan tree. In fact, it is one of the most highly photographed sights of Thailand. It is believed that the tree grew around the head of the Buddha during the time the temple was neglected.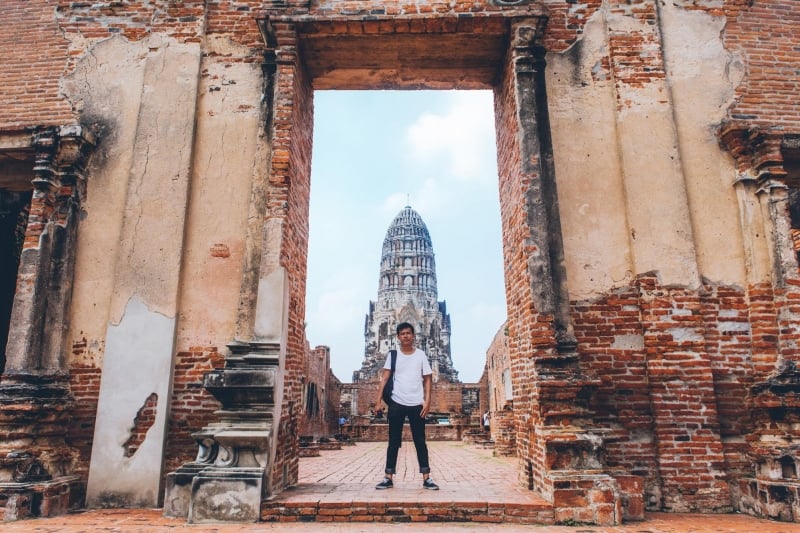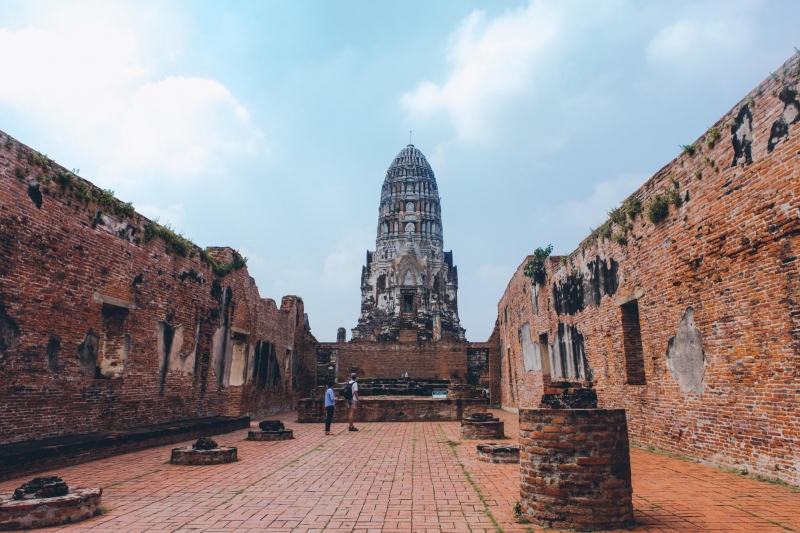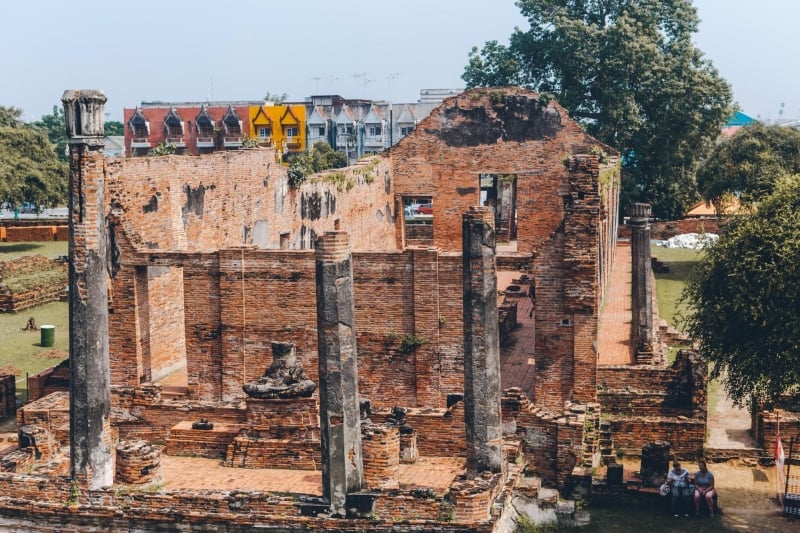 Wat Ratchaburana: Wat Ratchaburana was built around the 15th century by the King as a memorial to his two brothers who died in a power struggle. The temple has since deteriorated, but what remains of this historical site are its impressive structures and crypts which used to hold golden offerings.
Third stop: Lopburi Sunflower Fields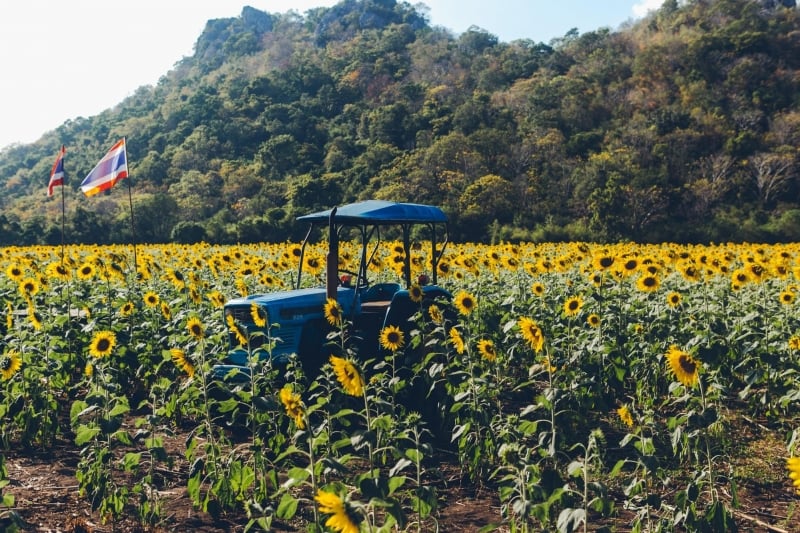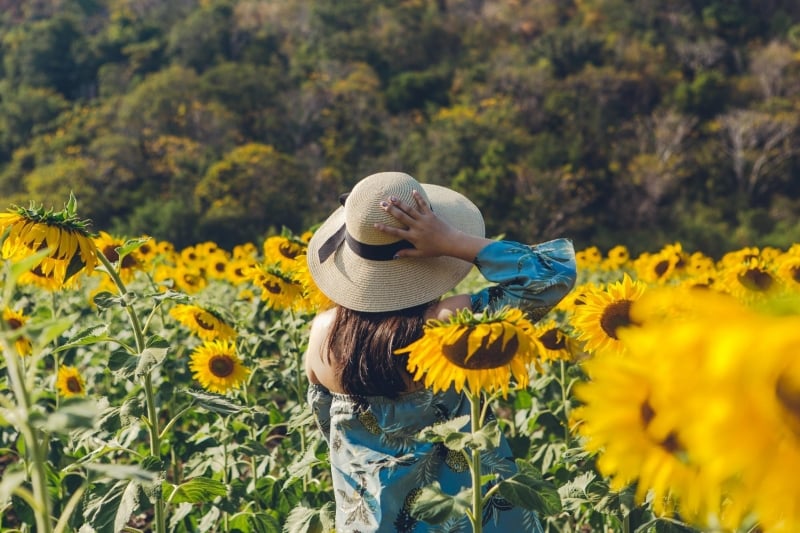 To get to the Lopburi Sunflower fields from Lopburi station, you could hire a local driver, or take a public bus which costs ฿30 per trip. As we were unfamiliar with the roads and the location of the sunflower fields, my travel partner and I hired a driver to take us to the sunflower fields and the monkey temple for ฿350  per person. It could be cheaper if you're travelling with a bigger group.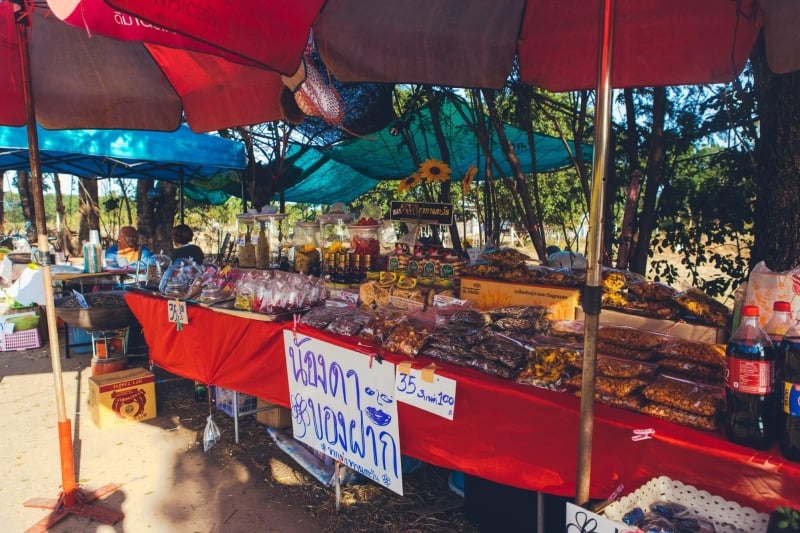 The sunflower fields are far away from the town centre, tucked amongst paddy fields. Take note that the sunflowers bloom at the end of the year, from November to January. The locals who own the fields are friendly and hospitable, and they offered us some sunflower seeds while we were traipsing in their fields. To support them, you could buy some snacks and gifts while you're there.
Fourth stop: Lopburi Monkey Temple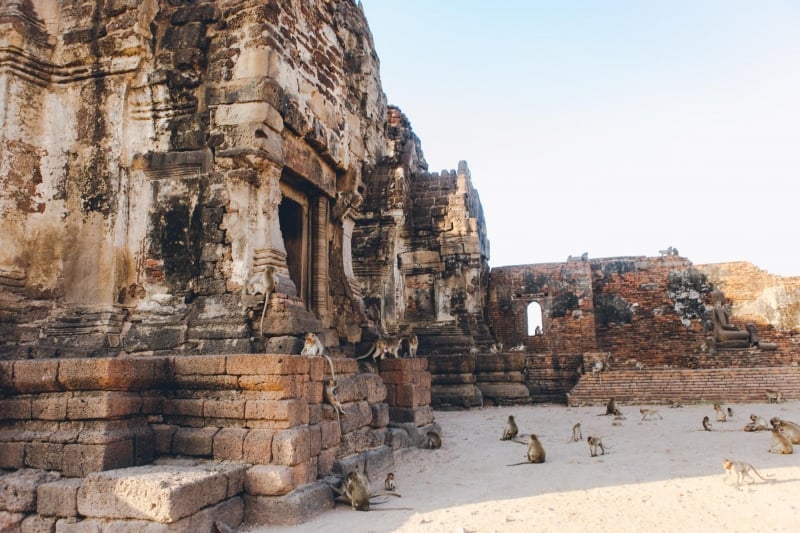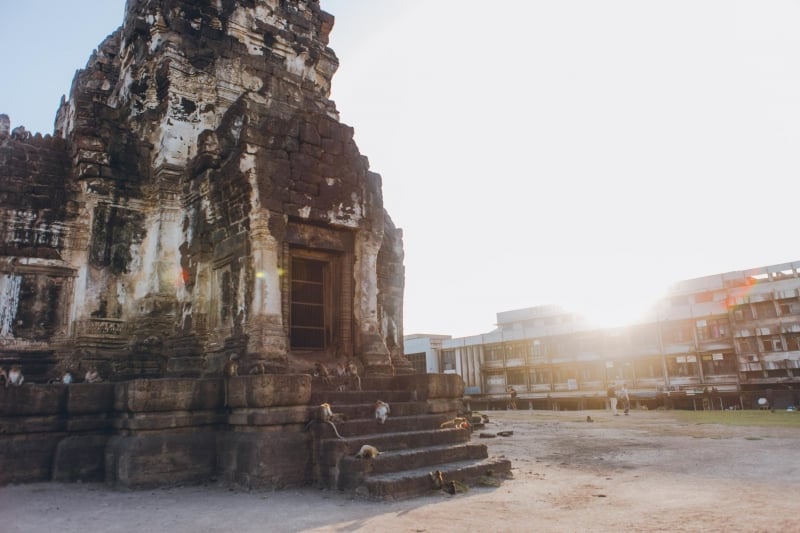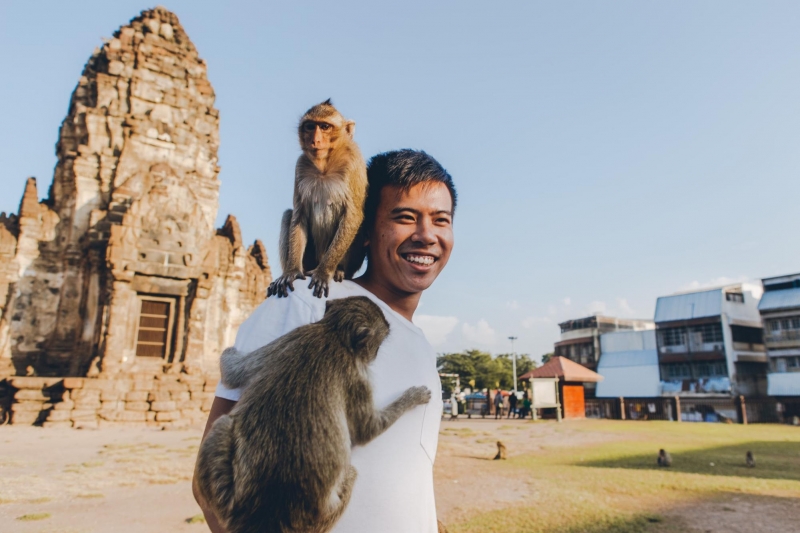 The monkey temple is located just minutes away from the Lopburi station. It makes for the perfect last stop, in case you need to catch the last train ride back to Bangkok. The monkeys here are mischievous and would climb up on you if you allow them to. Consider bringing a change of clothes if you plan to play with them!
Expected budget per person for the day trip:
Bangkok to Ayutthaya ordinary train ticket: ฿15
Private driver hire at Ayutthaya: ฿300 (for two hours)
Ayutthaya to Lopburi ordinary train ticket: ฿16
Private driver hire at Lopburi: ฿350 (for two locations)
Lopburi to Bangkok express train ticket: ฿274
Total: ฿955  (S$39/US$28.50)
If you're a budget traveller, consider renting a bicycle to save costs on hiring a private driver. You can also opt to take the ordinary train for all transits instead of splurging on one express train. Also, if you're travelling with a bigger group, the cost of hiring a private driver would be cheaper since the price will be shared.