Koh Samui is Thailand's second largest island. While it's not as heard of compared to other beach destinations like Phuket and Krabi, Koh Samui is just as (or even more) worthy of a visit – something I learned while I was there a few weeks ago. The island is not just about the usual palm-fringed beaches; it's also home to wonderful spicy Southern Thai specialities, immense lush rainforests, and many luxurious upscale resorts.
If you've yet to discover Koh Samui and all the amazing things it has to offer, why not make it your next weekend holiday destination? You may just find yourself wanting to stay longer or return for a second visit, like I did – there's a lot to see and do! Check out this 3D2N itinerary to plan your visit.
Day 1:
Ang Thong National Marine Park
Kickstart your trip with a bit of adventure at Ang Thong National Marine Park, an archipelago of 42 islands sitting in the Gulf of Thailand. A day trip here is a must if you're all about getting active and having fun in the sea, or if you're looking to cruise out in the ocean with a bottle of Chang beer in hand (which you can do on your 45-minute boat ride from Koh Samui).
Here's a preview of the activities at Ang Thong National Marine Park: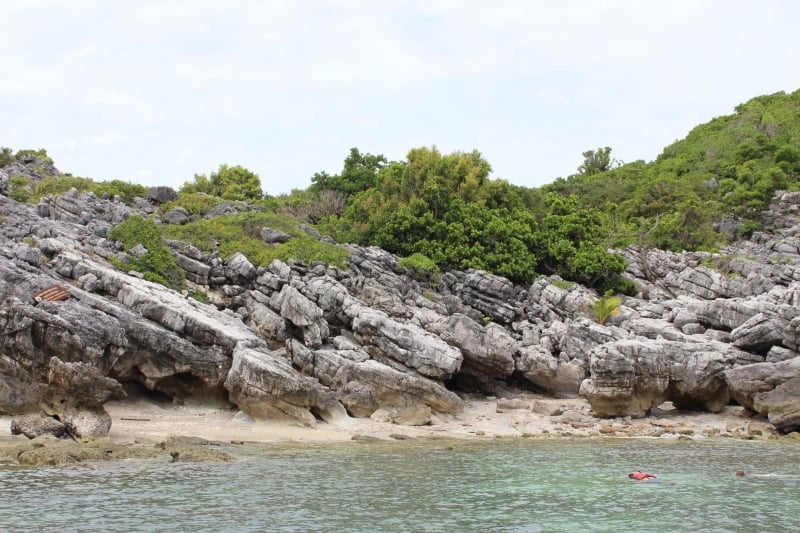 Snorkel amongst pristine marine life.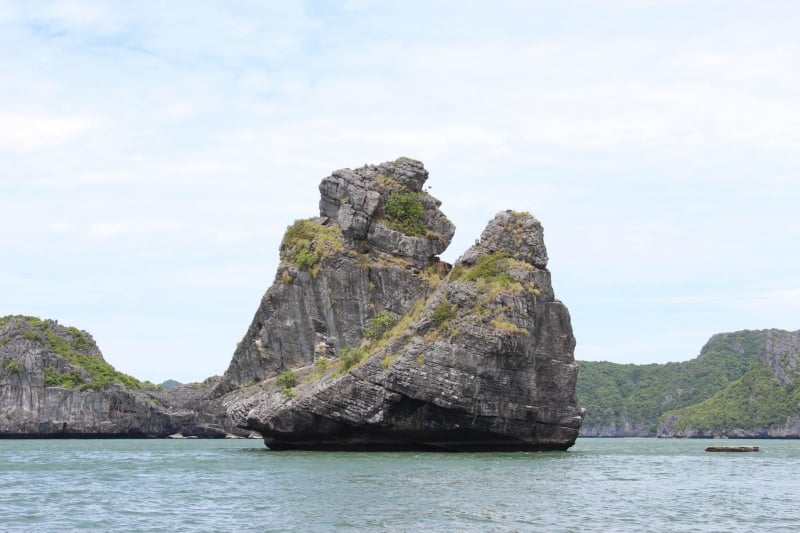 Marvel at untouched limestone cliffs – don't miss the one shaped like a praying monkey!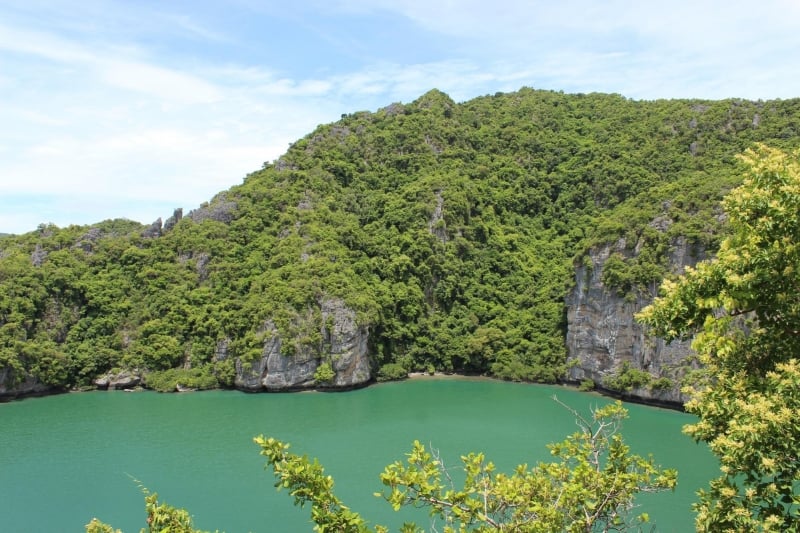 Climb your way up to the peak of Ko Mae for a panoramic view of the gorgeous Emerald Lake (Talay Nai) hidden within.
Other activities such as kayaking and hiking are available too! And if you're not in the mood to get active, chilling by the beach is always a relaxing alternative.
Charm Eatery and Bar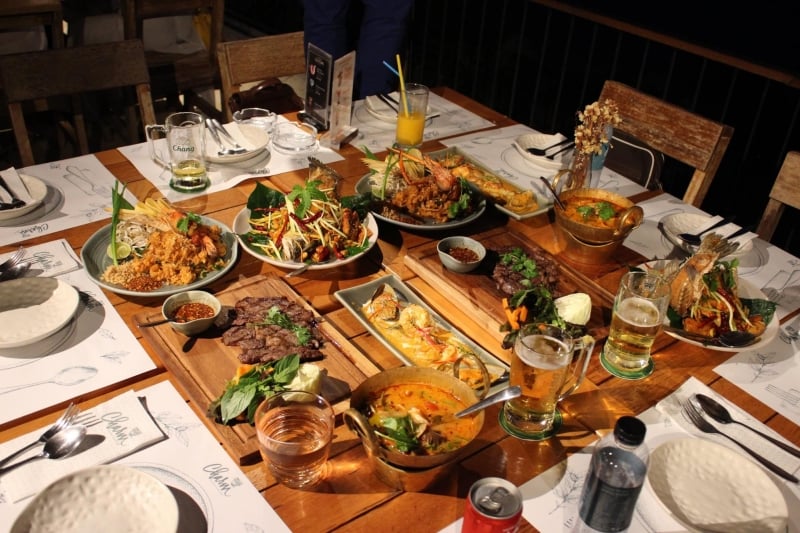 You're probably starving after a long day out at sea. Head over to Charm Eatery and Bar, where you can eat your heart out amid a warm, cosy ambience and a fantastic view of the ocean, especially at sunset. The best part? The restaurant features a wide variety in its menu, from seafood and popular Thai dishes to Thai-Western specialities.
Address of Charm Eatery and Bar: 14/22 M.5, Bophut, Koh Samui, Surat Thani Thailand 84320
Day 2:
Krua Chao Baan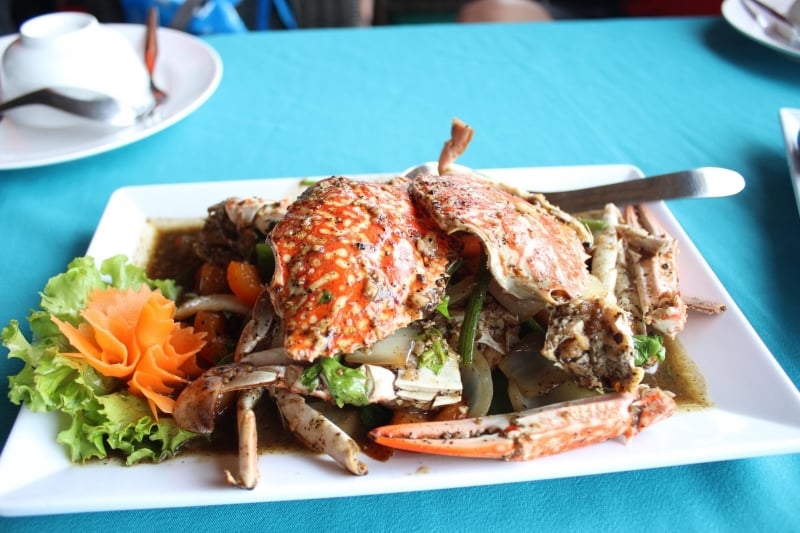 Take your time in the morning to sleep in. When you get hungry, make your way to Krua Chao Baan, a beachside restaurant known for its seafood and spicy Southern Thai specialities – a refreshing change from the typical dishes travellers would go for, like Tom Yum Goong and Pad Thai. The restaurant's rustic interiors and laid-back atmosphere make it a popular spot amongst locals and tourists – so don't miss it!
Address of Krua Chao Baan: 438/18  Moo1, Maret, Koh Samui, Surat Thani, Thailand 84310
Wat Khunaram (Mummified Monk)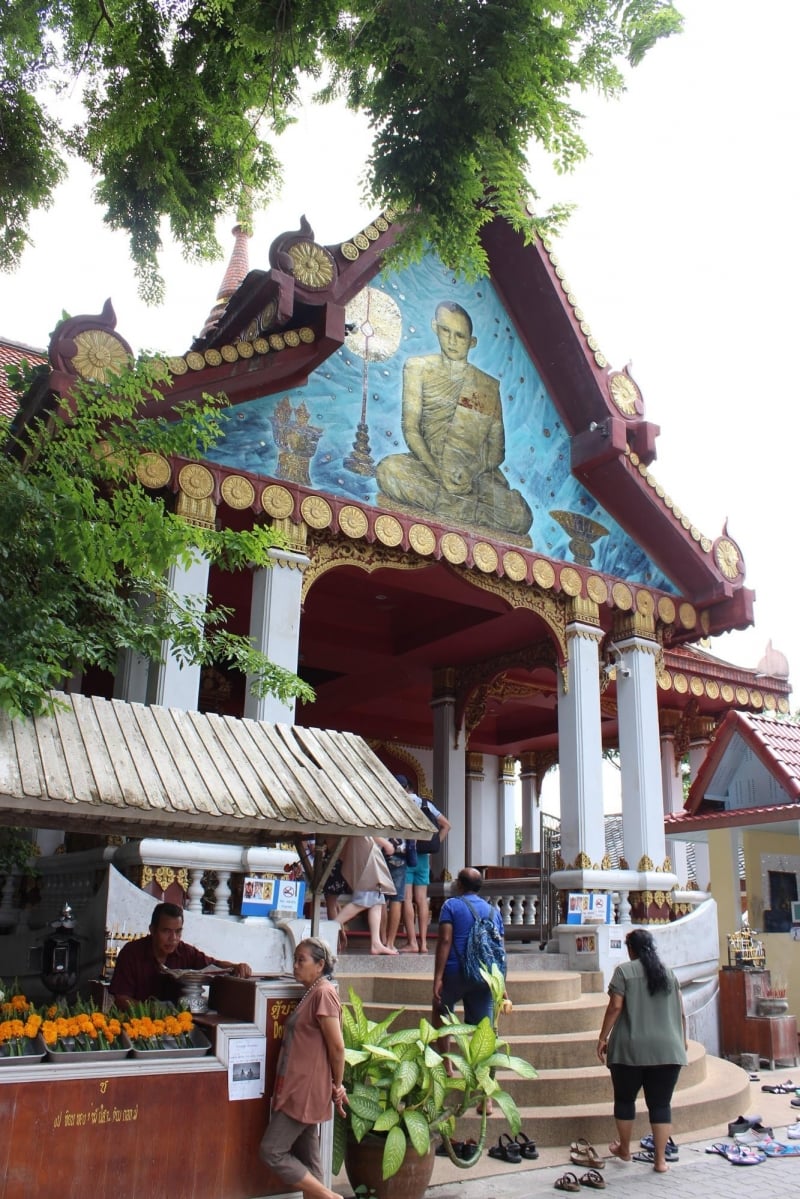 While there's not a long list of touristy sights on the island, there are some pretty unusual yet significant cultural points of interest, like the Mummified Monk. Wat Khunaram is home to the body of a monk who passed away more than 40 years ago. The body is housed in a glass casket, in a sitting position with sunglasses on to hide the empty eye sockets. The mummified body has miraculously withstood decomposition in Koh Samui's humid climate. It's one of those things you have to see to believe.
Guan Yu Shrine

Another place to visit is the Guan Yu Shrine: a shrine dedicated to the ancient warlord Guan Yu. The shrine is mostly visited by the local Chinese community and Chinese tourists. In the vicinity, there are Chinese shops and restaurants. Tourists who drop by this area can understand more about Guan Yu and the history of Koh Samui's ethnic Chinese community.
Hin Ta Hin Yai Rocks
The Hin Ta and Hin Yai Rocks (literally Grandfather and Grandmother rocks) are perhaps Koh Samui's most popular rock formations, and for an amusing reason: they resemble the male and female genitalia. There's a myth behind the formation of the rocks that we shan't spoil, but if you're in Koh Samui you might as well head down to the site to hear about the legend, and have a good laugh along with hilarious photo opportunities.
Let's Relax Spa

What's a trip to Thailand without the quintessential Thai massage? Let's Relax Spa is a major spa chain in Thailand, specialising in a series of body treatments and packages, ranging from aromatherapy oil massages to Thai herbal steam saunas. Its Koh Samui branch is conveniently located opposite Big C Shopping Center near Chaweng Beach. Be sure to book in advance as it is a hot spot among travellers.
Khao Hom Restaurant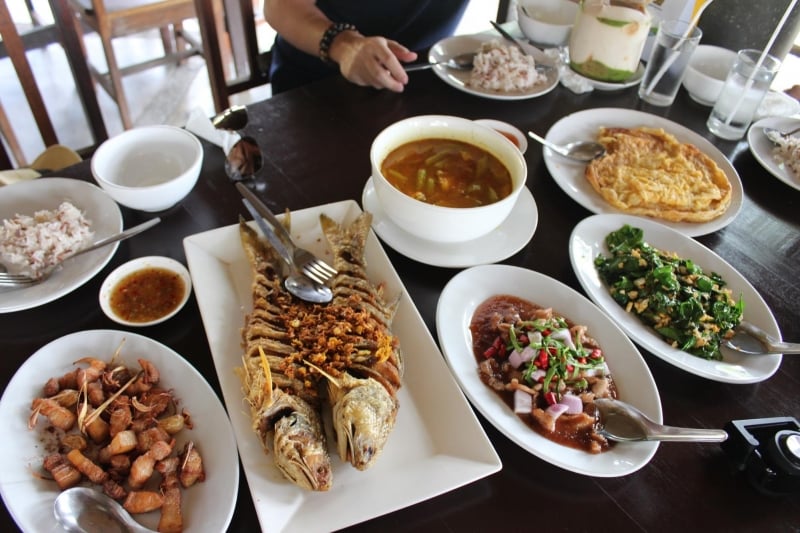 Dinner time! If you're looking for a meal that reminds you of the warmth and goodness of home-cooked meals, head on down to Khao Hom Restaurant. Run by a family for decades, this casual eatery has been a frequent go-to dining spot amongst locals. Why? Khao Hom's recipes are original and have been passed on from generation to generation. Dishes such as pak liang (vegetables fried with eggs) and stir-fried pork in shrimp paste are what keeps diners coming back – they're Samui specialities and you won't find them anywhere else.
Address of Khao Hom Restaurant: 34/35 Moo 4, Bophut, Near Samui International Airport, Koh Samui, Thailand, 84320
Day 3 :
Wat Phra Yai (The Big Buddha Temple)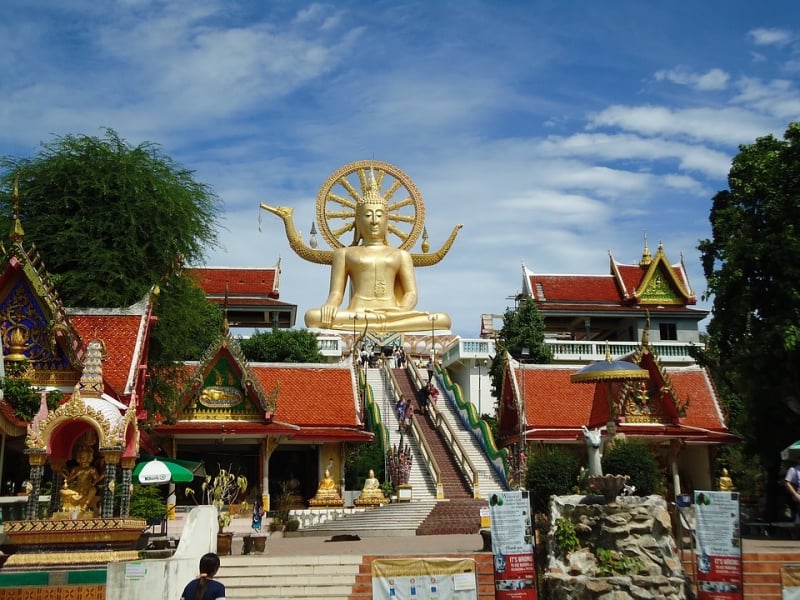 The Big Buddha Temple is one of Koh Samui's most famous cultural landmarks. The golden, 12-metre seated Buddha statue sits on Koh Faan, a small island connected to Samui through a causeway. It's best to visit in the morning as this is when locals can be seen making their way to the temple to make food offerings, and morning chants by monks can be heard. But if you're thinking of sleeping in, fret not – there are rituals conducted throughout the day which many tourists often come to observe.
The Jungle Club

Spend your last afternoon in Koh Samui at The Jungle Club, a restaurant and bar sitting atop a hill facing Chaweng Beach. It's the perfect spot to unwind and hang out with your partner or best buds! Enjoy stunning panoramic views of the Andaman Sea as you savour an Italian-Asian brunch, or your favourite cocktail under the shade without missing the sea breeze. The Jungle Club also houses its own resort.
Address of The Jungle Club Samui: Chaweng Noi Beach, Soi Panyadee, Koh Samui, Surat Thani, 84320 Thailand
Fisherman's Village & Walking Street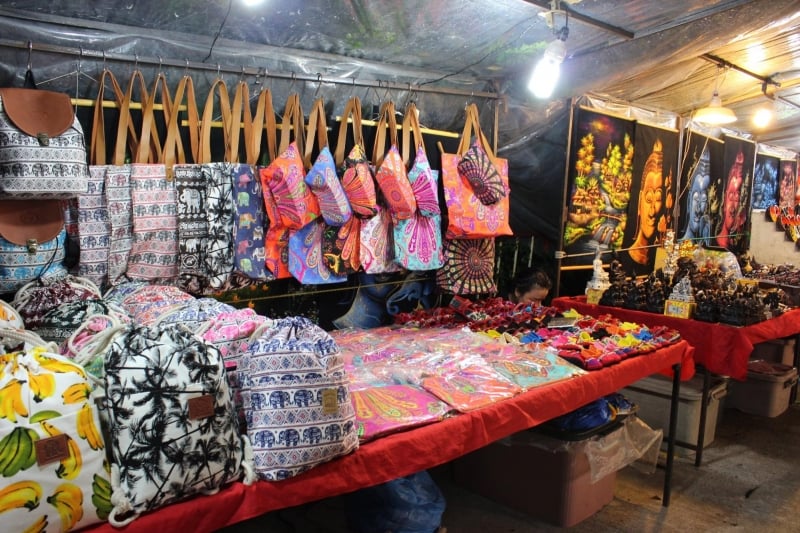 Shopping at the night markets and pigging out on street food is another quintessential experience not to miss before you leave Thailand. For Koh Samui, it's Fisherman's Village and Walking Street where you'll find all sorts of local gifts and souvenirs, and foods ranging from ice cream rolls to Thai specialities. Prices here are relatively low, and even if you're not planning to shop, there's a row of seaside restaurants and bars you may want to check out.
Sa Bieng Lae, Bophut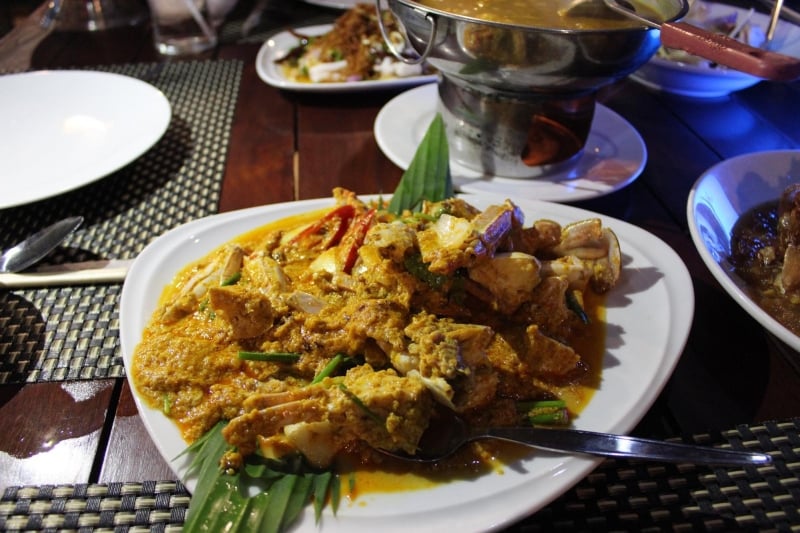 One of the more well-known eating spots located at Fisherman's Village is Sa Bieng Lae, a restaurant serving the best of Samui cuisine and fresh seafood. It's situated just by the sea offering a laid-back, al fresco dining atmosphere ideal for both families and couples. The extensive menu features some Western dishes, but I suggest sticking to the Southern specialities such as crab in yellow curry, and squid in coconut cream (both pictured above). You (and your tummy) want to leave Samui on a memorable note, so make this your last stop.
Address of Sa Bieng Lae: 438/82 Moo 1, Tambon Maret, Koh Samui, Surat Thani, Thailand 84140
Explore Koh Samui
That's the end of my short and sweet 3D2N itinerary for Koh Samui filled with delicious foods, cultural sights, and fun activities. Now it's time to get down to business and start planning so you can experience the beauty and wonder that is Koh Samui on your own! Pro-tip: Fly with Bangkok Airways, Asia's boutique airline and one of the few airlines that fly to Koh Samui directly from Singapore – and for just $280!
---
A huge thank you to Bangkok Airways and Tourism Authority of Thailand for making this trip a fun and memorable one.