Contributed by bitterbubblegums
If there's a list of countries perfect for long drives tuned to your favourite playlist, Australia has got to be on the A-list. From the adventurous Western outback to scenic rugged coastlines and the red centre in the heart of the country, Australia has a collection of road trips that takes a fervent adventurer to exhaust.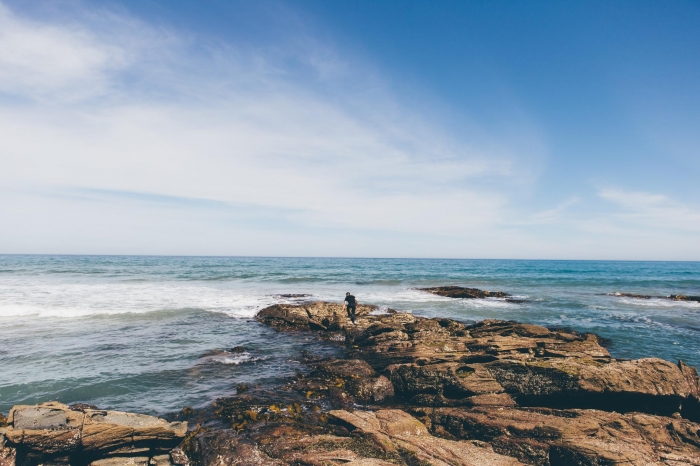 Otway National Park, Great Ocean Road, Victoria
However, before you take the wheel to explore these breathtaking drives, here are 7 things you should take note of while you're planning your Aussie road trip.
1. Car rental age limit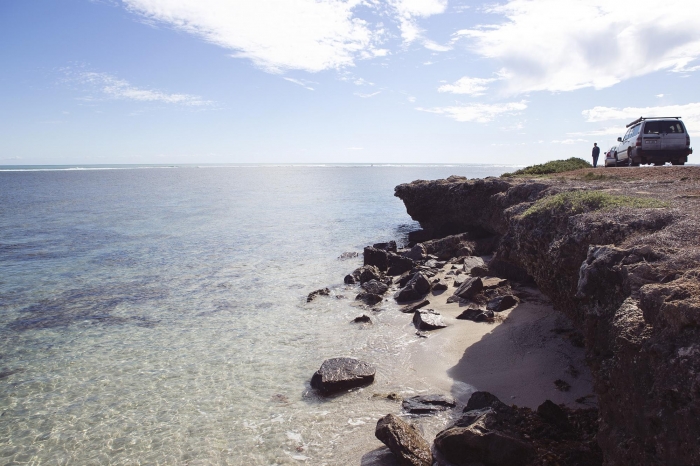 Port Denison, Dongara, Perth
In Australia, the minimum age to acquire a driving license is 17. However, the minimum age to rent out a vehicle for your drives is 21. Thus, if you're aged between 18 to 20, many rental companies will possibly reject your booking – even if you are months away from turning 21 (like my friends and myself). Australia seems pretty strict about this rule.
Lucky for the young drivers, Ace is one of the only few rental companies that have their minimum age for drivers set at 18. It states 20 years of age on the website, but some states are more lenient on that rule.
2. Young driver surcharges & insurance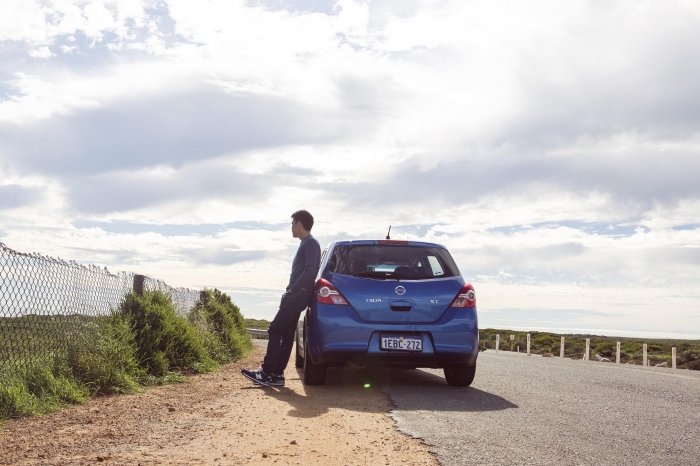 If you're older than 25, then lucky you. This point would be irrelevant to your planning when it comes to the car renting costs for your trip. However, if you're aged 18 to 25, read on.

As most of us would know, renting out a car in Australia is an affordable way to see the country. Most car rental sites/third party booking platforms have their Toyota Camry/Corolla cars rented out at $20-30/day. Wow, right?
However, for young drivers, it's not as good as it sounds. If you below the age of 25, regardless of how many years of driving experience you have, these car rental companies will impose a Young Driver fee. They are pretty strict about this. Depending on which company you decide to loan your car from, the fee is approximately AU$16-28 per day. That could easily set you back by AU$150, on top of the initial fees, if you're renting their car for a week.

Young Driver fee aside, it is also mandatory for all young drivers to get insured under whatever insurance the company provides, even if you have purchased your own travel insurance plans back in your hometown. Call it a money-making gimmick or extra safety precaution by the rental company; either way, you still have to pay. That's about another $20-30 per day, which can easily set you back by another AU$150. Don't be surprised by all the extra hidden costs that will show up on your bill. Make sure you have some extra money set aside for these situations.
Alternatively, there are also Aussie private car rental sites that work a little like Airbnb: Owners list their cars on the platform and for buyers to rent, at a relatively cheap rate with low insurance fees. DriveMyCar is one of these private rental sites, with some pretty neat cars at affordable rates! They are also noted to be the best few based on reviews and pricing. On DriveMyCar, the respective owners will set their preferred minimum driver's age (which is typically 21 or 25). If you're not "underage", then you might have just found the best out of a not-so-good bargain.
3. Confusing parking in the city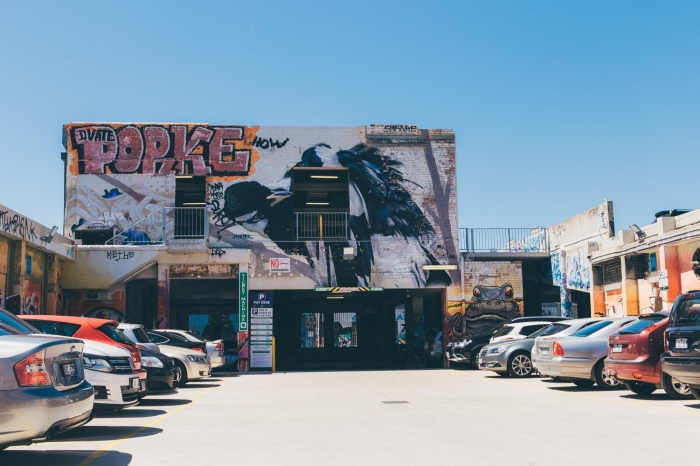 Rose Street, Melbourne City
In Australia, their parking system can get a little confusing as they don't always indicate the lots available for parking along the streets. They also have loading bays, taxi bays and what not at indicated time slots, which makes those lot unavailable for parking during those hours.
Find out more about what each sign means before you park in a space that is seemingly available. 1P and 2P mean free parking for an hour and two hours respectively. That also means that you can only park for that amount of time, with no extensions. If there's a ticket below the 1P/2P, you have to pay for parking from a ticketing machine.
There will also be a time frame indicated on the bottom of these boards which indicates the time for which you have to pay for the parking. Parking is free for anything out of that time frame. Well, you can search up more on forums. The parking system in Australia is strict, and it's not surprising for many first-time tourists to receive a parking fine.

You would also want to avoid "secured parking" multi-storey carparks. Their charges are more than just overpriced. They easily cost up to AU$8 for every 30mins.
4. Speed limits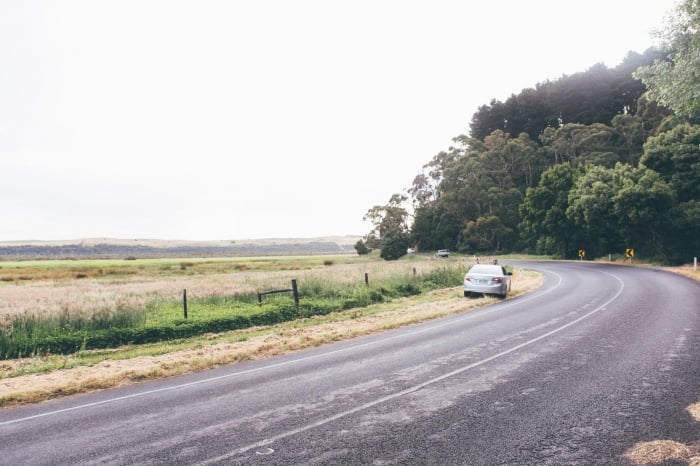 In most countries, the traffic police usually give drivers some leeway for the legal speed limit, allowing about plus 10 percent of the said limit. In Australia, the transport department is very stringent on speeding and its fines.
Exceeding the speed limit by less than 13km/h could already cost you a fine of AU$162. The fines are heftier as the exceeded limit goes up. If you're driving around the city, be extra mindful of your vehicle's speed as the traffic police and cameras are always ready.
I have heard many of my friends and acquaintances receiving numerous or single fines that could amount up to AU$400, even when they drove the way they did back in Singapore. To avoid this, consider getting a GPS from your car rental companies which can warn you of the speed cameras ahead, if any.
5. Sufficient camping sites for your car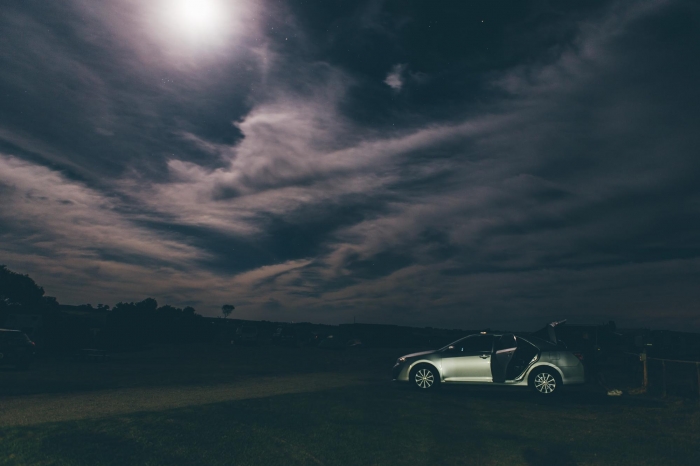 Princetown Recreation Reserve, Victoria

If you're planning on road tripping for a few days, you will usually find camping spots available with facilities on site. Thus, you don't have to worry too much about not having a place to rest if you're totally new to the whole camping out thing.

Most camping sites in Aussie would provide you toilets, and maybe charging points for you to charge your electronics at an extra price. Most of these camping sites would provide you only the basics at a very low cost, making it the perfect rest stops for the night if you've been driving for long hours.

Just remember to stock up on some food before you settle down at the camp site. It can also get cold when it's dark out, so remember to layer up or prepare some blankets.
6. Annoying flies on the road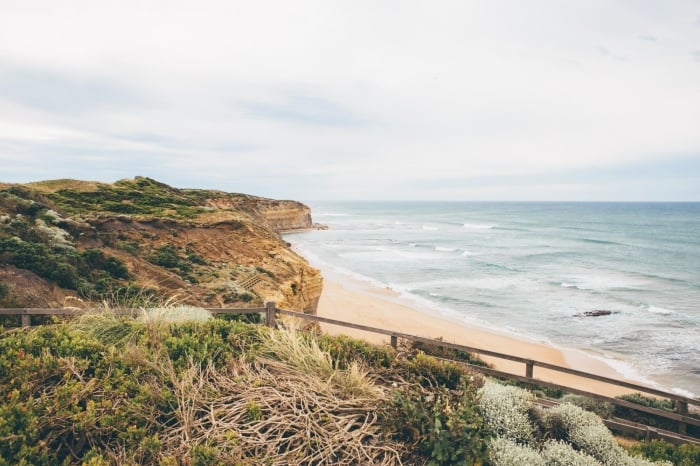 Gibson Steps, Great Ocean Road, Victoria

This probably isn't a vital point that you must know, but it would help if you were warned beforehand.

If you are going on a road trip in summer, you (and your car) will often be pestered by house flies and tiny, pesky Australian bush flies. By that, I don't mean two or three flies – I mean a whole bunch of them would literally settle on your car while you're out sightseeing within that short few minutes. It might be alright for the first few hours… until they start trying to get into your nose, mouth and ears which will make it hard for you to even hydrate yourself.

These flies won't cause you any harm, but they'll annoy the hell out of you. Not every part of Australia is affected by this epidemic. However, if the Great Ocean Road and Melbourne (or the state of Victoria in general) is on your list, you might want to prepare some sort of repellent beforehand to buzz them off. Victoria is known to have one of the worst fly situations in Aussie.

I promise you, they are incredibly irritating.
7. The sun will burn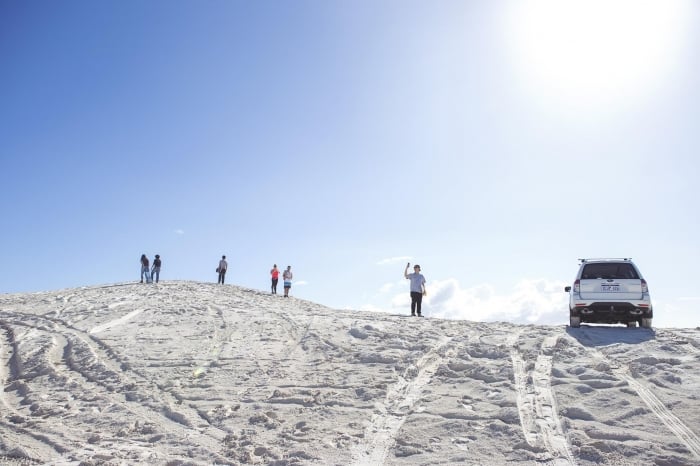 Lancelin Sand Dunes, Perth
Fun fact: Australia is listed as the skin cancer capital of the world, simply because of its proximity to the hole in the ozone layer that helps to filter the harmful UV rays from the sun. That also means that the chances of you getting easily burnt while you're out in the sun in Australia is significantly higher, and it also poses more health risks.

You could easily get terrible peeling lobster skin just by standing under the sun for an hour or so, even if the weather was cool. Keep in mind that it might be hard to see the burn coming.
Prepare sunblock or cover up more skin if you're going to be under direct sunlight, which you probably will if you're road tripping. Save yourself and your skin from the horrible burns. It may seem like a trivial thing, but skin damage is a souvenir you can choose not to take home.

Also read: Australia Road Trip: Highlights of the Legendary Pacific Coast Drive