Contributed by withrachelle
If you think the city of Melbourne is beautiful, then the more you have to explore the sub-urban area to unveil its charm! This travelogue will basically summarise these few main areas – Transportation, Accommodation, Attractions & Activities and Dining Places and how you can travel and explore around Melbourne in 8 days!
Transportation
1. Airport Skybus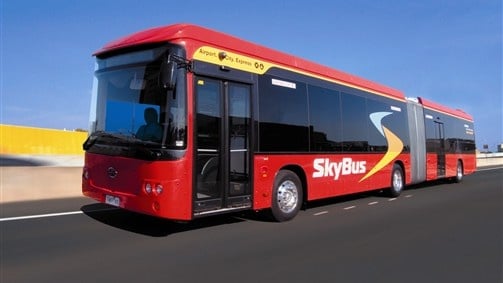 If you have not realised this, most hotels in Melbourne do not provide complimentary airport shuttle. However, fret not! There's this service called the Skybus, which will transfer you from Melbourne Airport (Tullamarine) to Southern Cross Station and either you alight from there and make your way to your accommodation that is nearby the station, or you can check in at their Hotel Transfer Service Booth at no additional charge and a mini skybus will drop you to your accommodation the nearest it can bring you to as they do have some road restriction which might not allow drop off at the door steps of hotel itself. It will cost $18 for a single trip and $30 for a return trip ticket respectively. More details can be found on the website itself.
2. Free city circle tram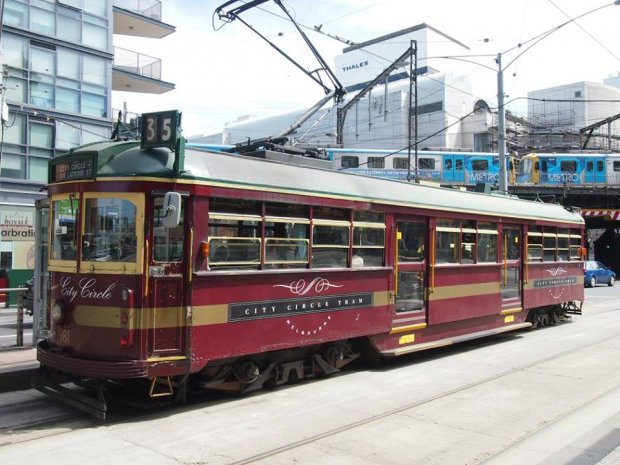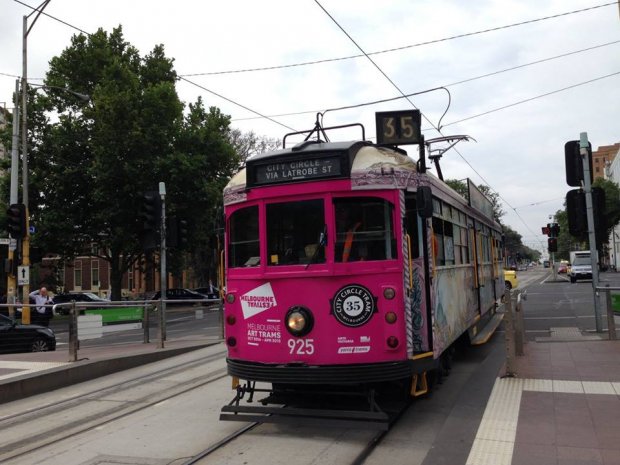 Similar to Sydney, Melbourne has a free City Circle Tram 35 which travels around the perimeter of the city covering the main attractions such as Victoria Habour, Flinders Street Station, Fitrozy Garden, Melbourne Central Station, Queen Victoria Market and more. Operating hours are also longer, 10am to 6pm on Sundays to Wednesdays and 10am to 9pm on Thursday to Saturday with approximate intervals of 12 minutes.
3. City Tourist Shuttle Bus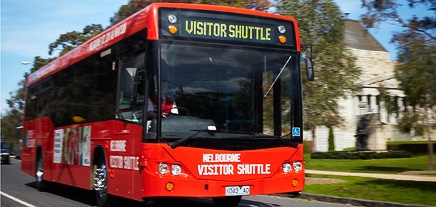 The City Tourist Shuttle Bus complements the free city circle tram ride. It not only stops at the perimeter of the city which the free city circle tram does, but also brings you closer to some of the attraction itself. For example, to get to Shrine of Remembrance, by taking the free city circle tram, you will have to drop off at Federation Square and take a 10 to 15 minutes walk to reach your destination. However, with the visitor shuttle bus, it will drop you straight at Shrine of Remembrance itself. It brings more convenience to people who would like to stop near each destination. Of course, it comes with a price of $5 and you're able to hop on & off whole day. Not too expensive I would say. Operating hours are much shorter though, 9.30am to 4.30pm daily with approximate intervals of 30 minutes. To some tourists, it's definitely a great usage combination of free city circle tram ride & visitor shuttle bus to explore the attractions round the city.
4. Public transport
Alternatively, you can use their public transport to get around the area if neither the free city tram or visitor shuttle bus brings you to the destination. After all, there's a limit to where these tourist-friendly transportation can bring you to! What I like about the public transport fare in Aussie is that, they have a daily cap. For Melbourne, their daily cap is approximate $6. So with this $6, you can travel to anywhere you like, with whichever mode you prefer, be it the bus, tram or train.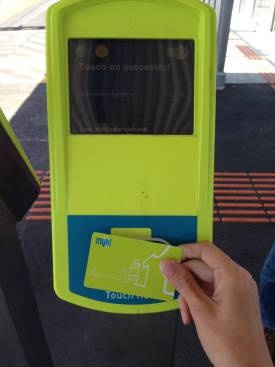 To put it simply, get the Myki card, reload it with value and use the smart card for all the travelling done on their public transport. For free & easy tourist, there's a Myki Visitor Value Pack, which you may wish to get as it comes with a discount book that can help you save some penny on their attractions' entrance fees that you may want to go. Please note that, there will be no refund of the excess value in the card, so do remember to top up exactly to the amount you need.
Also read: Best of Melbourne in 24 Hours
Accommodation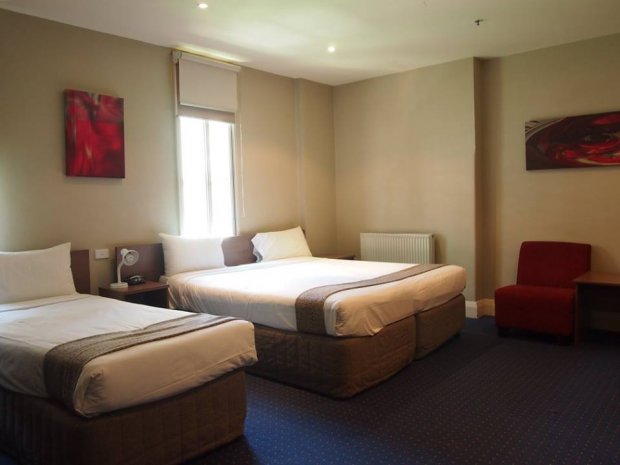 It's a little tricky coming to share about Ibis Styles Kingsgate Hotel as it's kind of a love-hate relationship. As I was checking out accommodation that fall within my budget with the necessary amenities and is a pick up point for most day tour groups, Ibis Kingsgates was the chosen one eventually. Upon seeing the main website, it looks kind of decent and not too bad, so we decided to go ahead with the booking. One night stay per person for a triple en-suite room was around $50-$60 inclusive of breakfast throughout our stay there. Prior reaching Melbourne, I decided to check out the reviews and it turned out to be not that good. So, I went with a heavy heart. But surprisingly, upon checking in, the staffs were friendly, and when we entered the room, I was pretty pleased with it.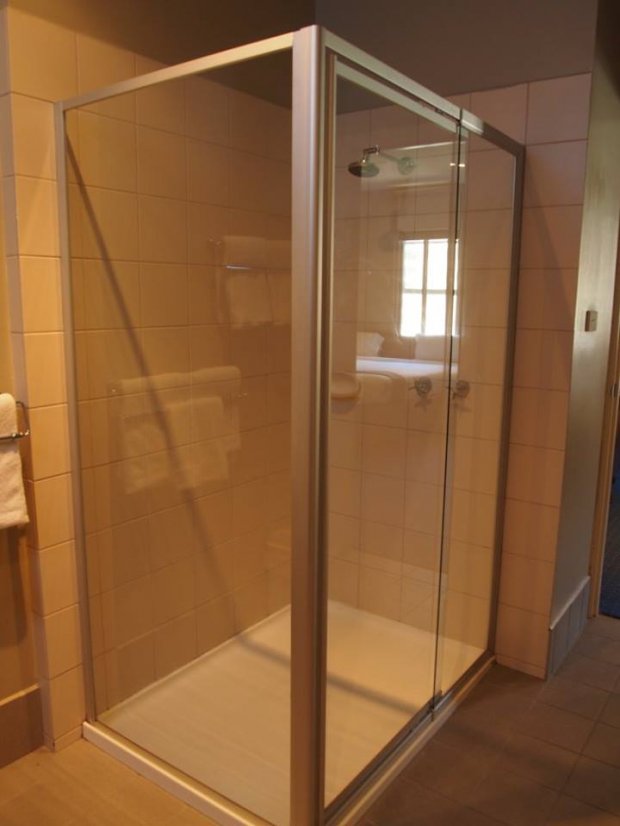 Everything was cosy and working fine including the toilet! The toilet was clean too. Up to this point, the only downside was, the bed sheets may not be sparkling clean but still within the acceptable level. But halfway through the stay, our air-con starts to fail us. The room is no longer cool, but rather a little stuffy so we requested for a change of room. The reception was pretty cool with it; they did the checking and acknowledged the problem, and proceeded with the change of room. And for this, we had a free upgrade to a family room that fits a total of four instead. But clearly, this new room looks a little more run down compared to our previous room, toilet is not that clean and a little creaky too. Air-con is definitely working well, but is kind of the old style, so produces quite a significant bit of sound. From what I know, they are undergoing renovations in phases, so if you got the rooms that have yet to undergo the renovations, there will be quite a bit for you to bear with it, otherwise, it will not be that bad. Their daily breakfast is quite simple, the usual toast, cereal, fruits and yoghurt spread with coffee, tea or juices. But you can pay additional money for a continental breakfast set that consists of the usual scrambled egg, sausages etc.
In terms of accessibility and convenience, it is definitely good. The nearest train station is Southern Cross, which is just a 5 to 10 minutes walk away. Similarly there's a stop nearby for you to hop on the free tram ride too. The famous attractions like Flinders street station and Chinatown are just a mere 20 minutes walk away. Surroundings are filled with plenty of food restaurants and cafes for you to choose from too. So overall, it's still a pretty decent stay in Ibis Kingsgate.
Attractions and activities
There are many ways where you can choose from to navigate your way around. To venture out into the sub-urban area, it's either by car or by joining the various day tours. ToursToGo is a good web for you to compare and contrast the various tour packages available and choose the one that suits you best. While travelling in the city, the free city tram ride is good to suffice.
Within Melbourne City
1. Finder's Street Station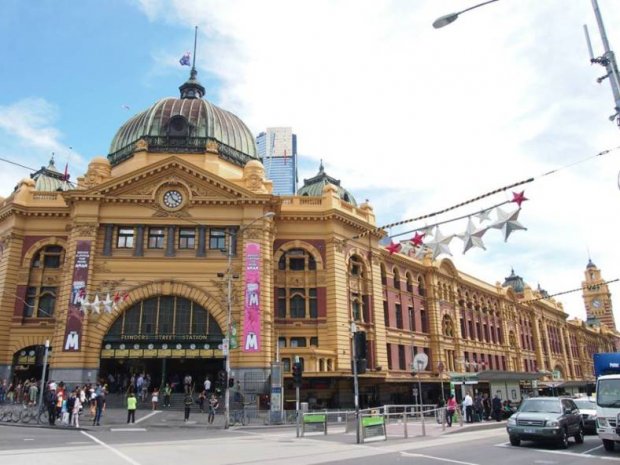 Flinders Street Railway Station down in a coat of golden yellow standing at the corner of Flinders and Swanston Streets is the oldest station in Australia. It's one of the busiest railway station and definitely a trademark where every tourist will visit and have a look at it.
2. Hoiser Lane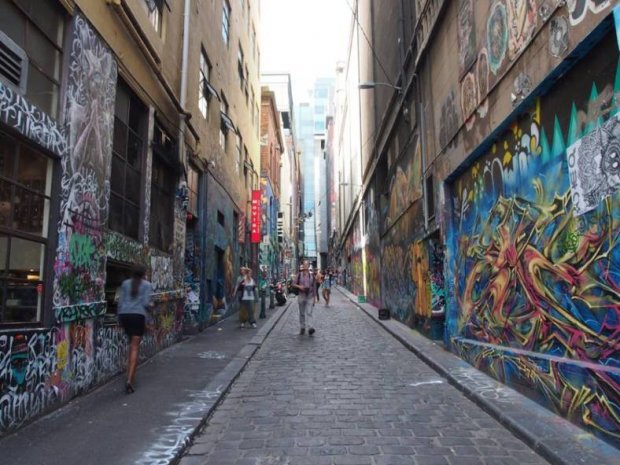 A lane filled with sophisticated urban art where its walls are covered with various graffiti and art installations. It's the upcoming street for photography against the cool backgrounds
3. Queen Victoria Market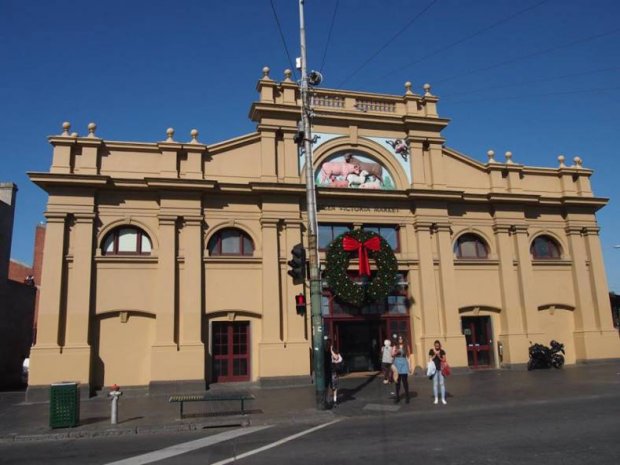 There are two kinds of markets in QVM – the usual day market and the night market on every Wednesday night. The concepts are pretty much different for the day and night market. The day market are more localized and include stalls selling clothing, accessories, souvenirs, groceries whereas the night market are more hyped up. With music blasting, there's like cocktail area, line of stalls selling various intercontinental delicacies and other stalls selling more exquisite and up-market items. It's rare that you are able to find the same kind of stall from both the day and night market. If you only have a choice, I'll advise you to go for the day market to get the true blue Australian style.
4. South Melbourne Market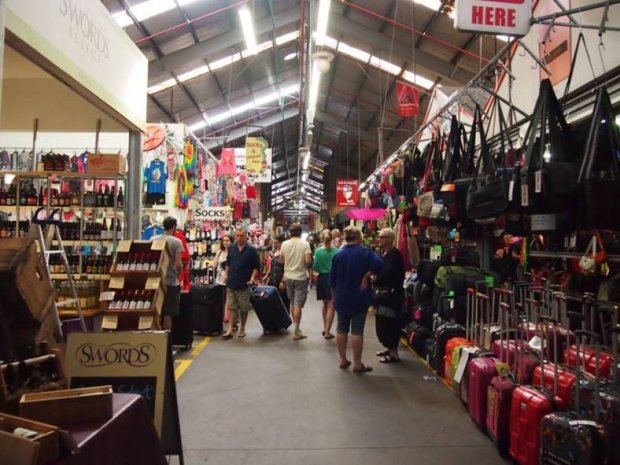 South Melbourne Market is another localized market which occupies a big area. They are segmented into a few main areas – market needs, food needs and your shopping needs. The scale is much bigger then Queen Victoria Market, but there's quite a fair bit of repetitive stalls too. Things you could find here are more of like bags and wallets, a couple of leather shoes store, some fashion apparels store that is more suitable from late 20s onwards, dry goods and there's a few places for massage too.
5. Chinatown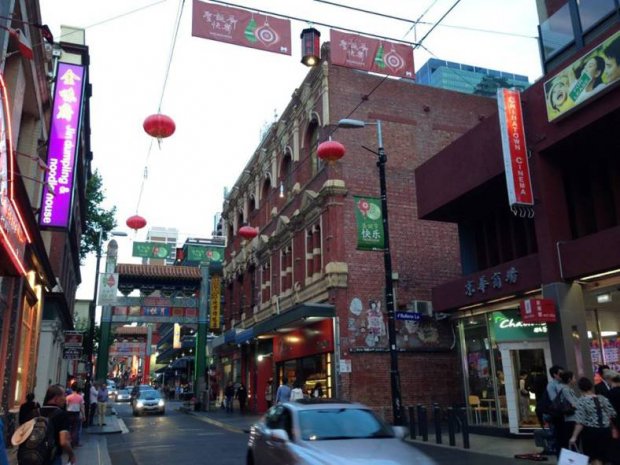 Welcomes you with grand red gates and inter-connected to many various lanes of shopping heaven like along Swanston street or Bourke Street and definitely a place to satisfy your cravings for Asian delights. If you're there, remember to locate Hu Tong Dumpling Bar, their Xiao Long Bao there is superb. The dumplings are big, generously filled with the meat fillings and piping hot superior soup.
6. Eureka Sky Deck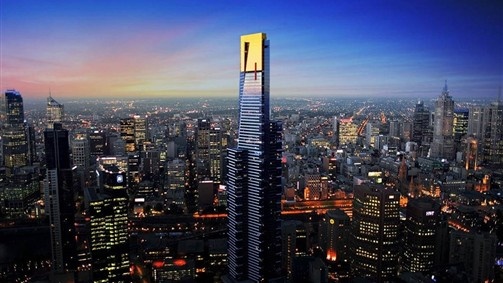 297.3m tall skyscraper overseeing the whole of Melbourne. Head up to the observation deck for the amazing view of Melbourne, and if your timing is good, be sure not to miss the captivating sunset.
7. Casino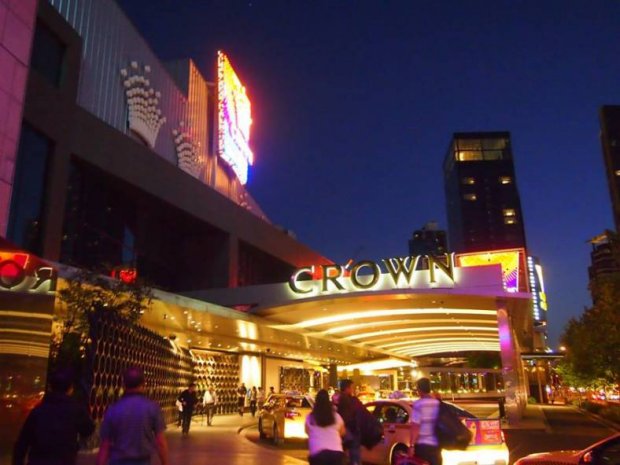 The most renowned casino for its pretty architecture in Melbourne! But to me the design is pretty much normal, I do not find it that fascinating but yes, as you know, casino just have that special aura that will make you in awe no matter how simple it looks though. And since you're there, might as well try your luck! You might win some additional penny to spend for your vacation trip!
8. Fremantle Prison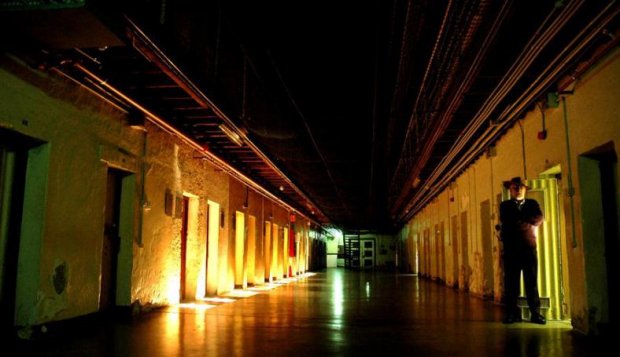 An interesting cultural attraction that pays a visit to the Prison with the entertaining tours conducted by experienced tour guides who bring the rich folklore and stories of the Prison to life. With a choice of intriguing day tours, spine-chilling torchlight tours and 'extreme heritage' tunnels tour adventures, there is something for everyone to enjoy. Entry to the Gatehouse is free of charge and includes: the Convict Café, Gift Shop, Prison Gallery and an interactive Visitor Centre.
Outside Melbourne City
1. Puffing Billy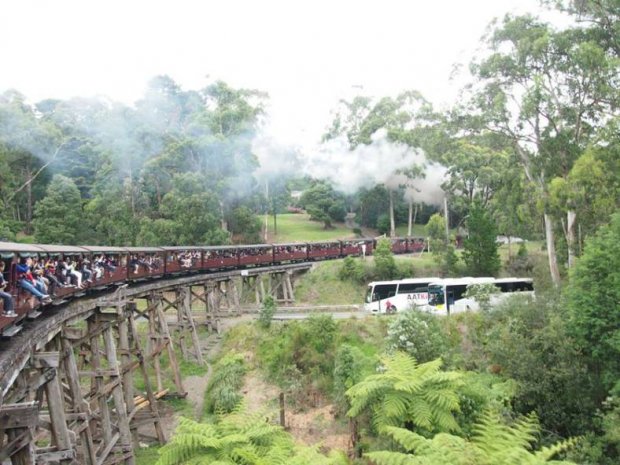 The century-old steam train is still running on its original mountain track from Belgrave to Gembrook in the scenic Dandenong Ranges and is a genuine relic of more leisurely days. The Railway is the major survivor of four experimental lines used to develop rural areas in the early 1900s. It's a great experience to hop on for a 30 minutes ride with legs hanging in the air, and enjoying every breeze and scenery that passes you.
2. Philip Island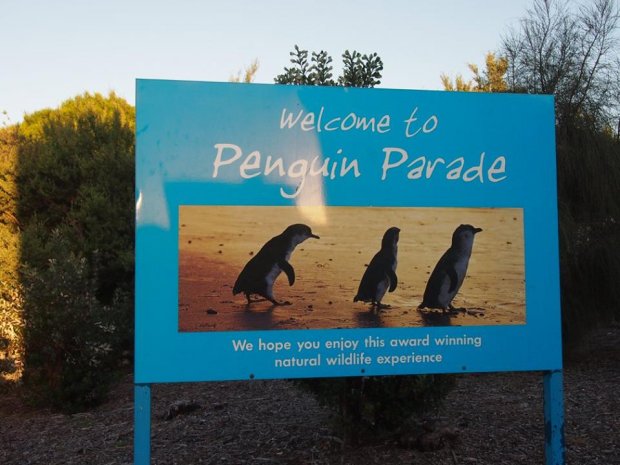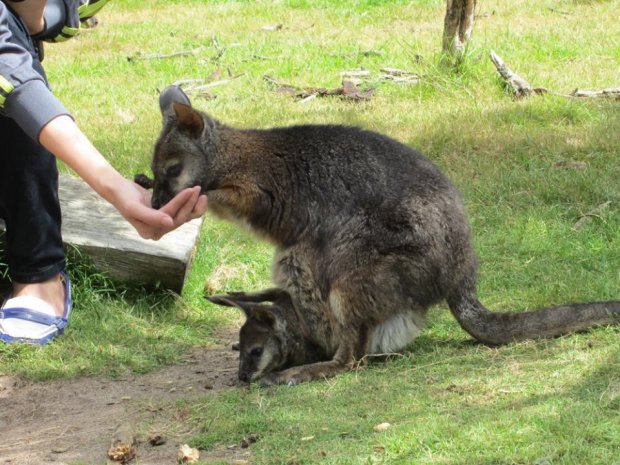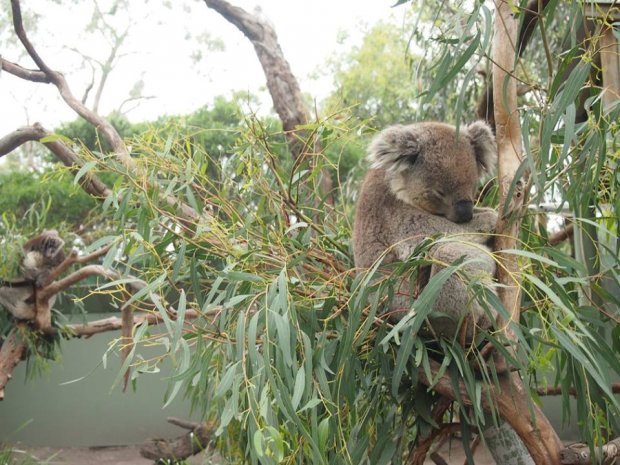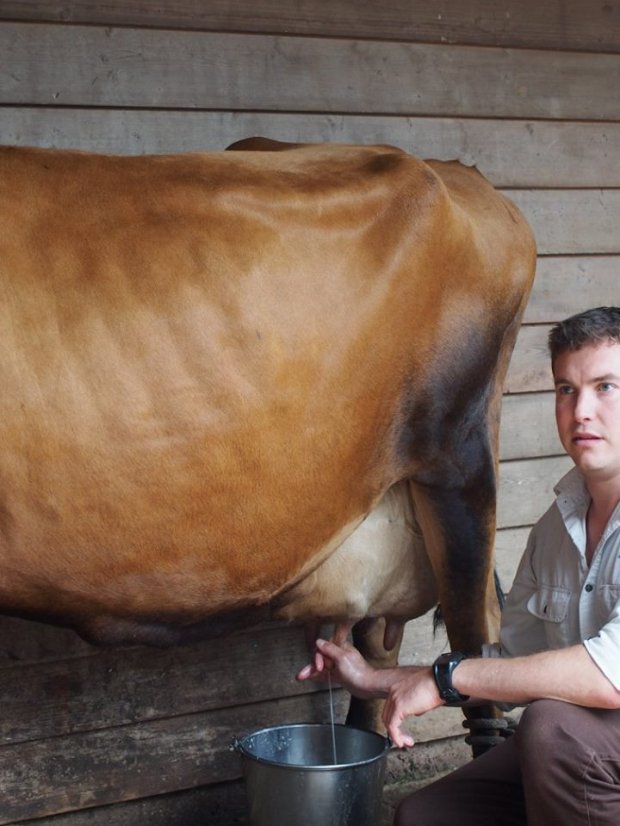 Definitely not an attraction to miss, if you like to catch animals like the wallabies, koalas, penguins, seals, wombats, kangaroos etc up close. And definitely have your try with milking the cow! A typical day tour consists of a visit to Churchill Island where you get to meet the animals on the grassland and farmland, to the Koala Conservation to learn more about the life of koala, Nobbies Island for the rugged rocky outcrop where you get to see seals standing on it if you're lucky and Penguin Island to witness the magnificent penguin parade from an elevated boardwalk. And a visit to the Chocolate factory to learn more about its production and catch the Chocolate Waterfall!
3. Great Ocean Road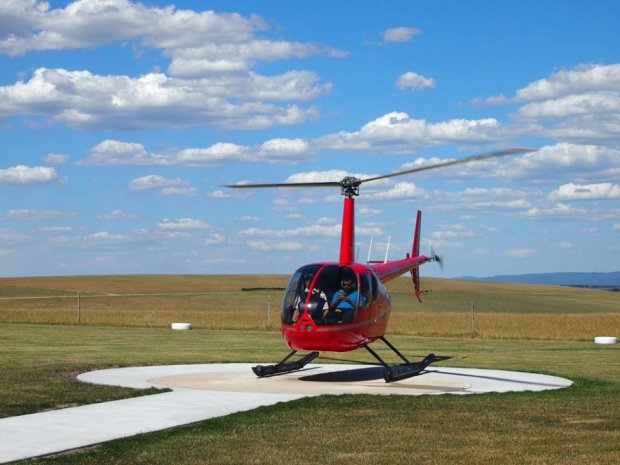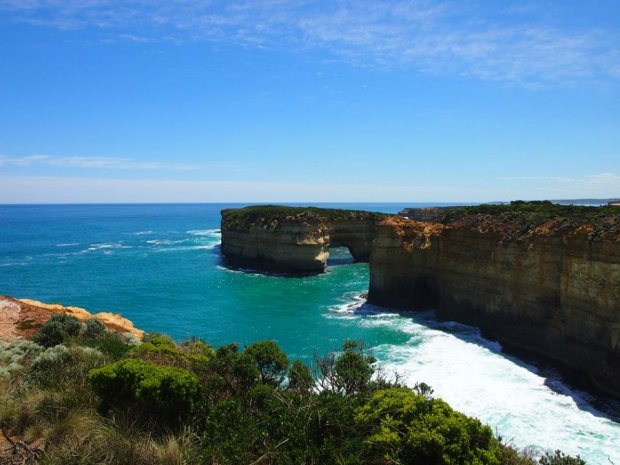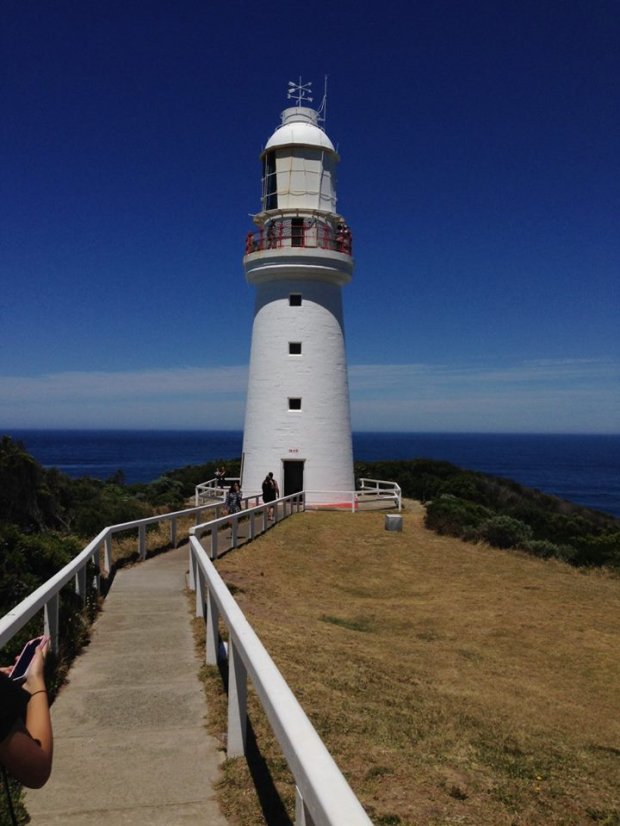 How can you miss out on the clear blue sky with fluffy white clouds against the clear blue seas with big waves hitting the rocks? When you embark your journey on the Great Ocean Road, you're welcome with endless pretty and amazing seas and beaches with occasional lighthouses. The highlight of the whole journey is definitely the 12 Apostles coupled with the helicopter ride, hovering above the sea, and immersing yourself in the whole spectacle. If you're with a tour, the helicopter ride will cost you about AUD90 (approx. SGD96) but if you're there free & easy, booking it on your own without any tour group it will probably cost you an additional AUD20-30 (approx. SGD21-32) odds. The helicopter is definitely worth every single cent you've paid for!
Also read: 72-Hour Scenic Self-Drive Along Australia's Great Ocean Road
4. Yarra Valley / Morning Penisula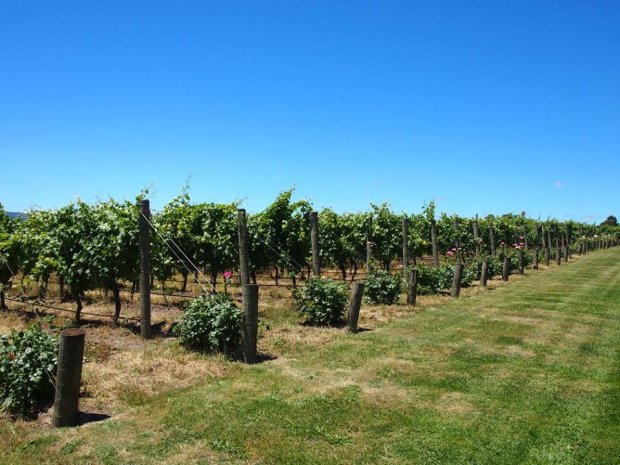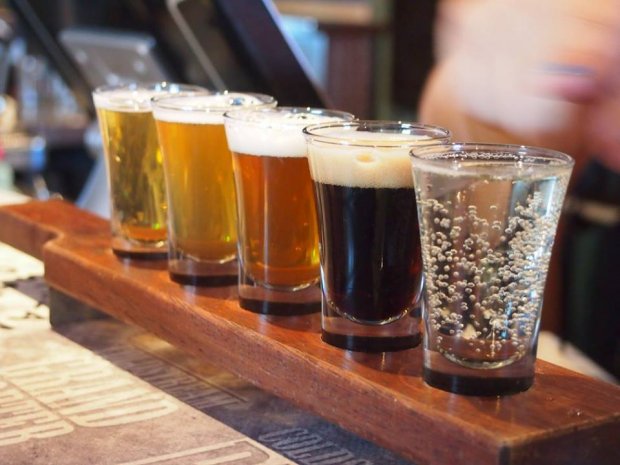 A laid back place away from the bustling city where you can have sips of wine one after another and gulps beer down the throat one after another. You get to learn and taste about the different kinds and varieties of wine, beer and cider. Beside that, it's also a place for cheese and dairy making and tasting. Also, some berries plucking! I went with a private tour for Yarra Valley but it is absolutely not worth it, it's good enough to hop on with any day tour at a quarter of the price!
5. Ballarat Hill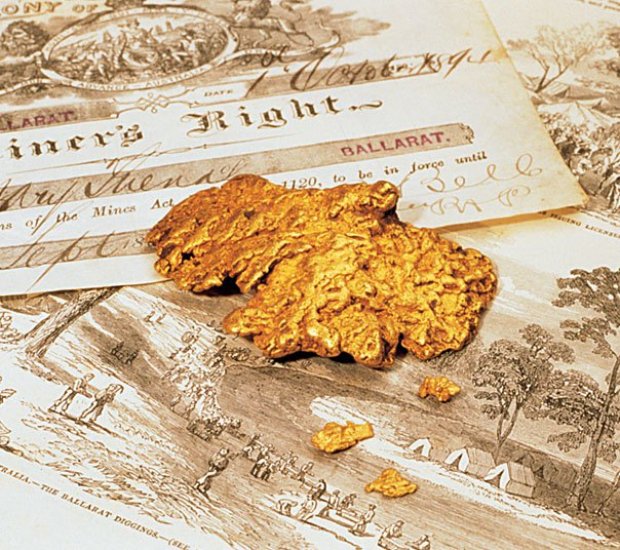 Australia's foremost outdoor museum. By day, Sovereign Hill is where Australia's history comes to life! It's just like stepping back in time – from the hustle and bustle of Main Street where costumed ladies and gents parade their new-found wealth, to the excitement of the Red Hill Gully Diggings where you can pan for real gold and it's yours to keep! By night, Sovereign Hill presents its spectacular, multi-million dollar sound- and-light show, 'Blood on the Southern Cross', the dramatic story of the 1854 Eureka Uprising. Experience your very own gold rush hour now when you're in Melbourne.
Beach
1. St Kilda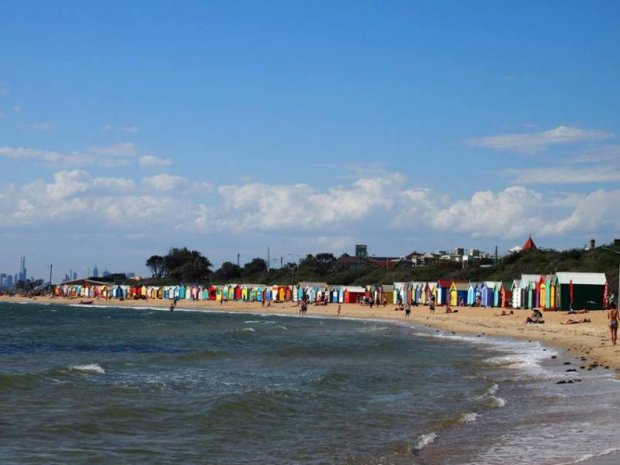 The colourful bathing boxes are what set the St Kilda Beach aside from all the other beaches. Walking along the beach, to catch the sea breeze and spot some mini shells along the rocks near the shore. A beautiful place for some sun tanning or a dive into the clear waters for a swim. The best day to head down to St Kilda beach will be on a Saturday, where they have their weekend market – St Kilda Esplanade Market, mainly an art and craft market. You can find mostly exquisite and artsy items there. After which you can unwind yourself at the Luna Park nearby!
Shopping
To some, it may be a shopping heaven, but to me I find that shopping in Australia, does not really differ much when I'm in Singapore, there are some good bargains around here and there, so it's more of your luck if you chance upon on one, but it's definitely not those concentrated kind of shopping heaven that will differ a lot from a typical shopping mall you would expect.
1. Habour Town Shopping Centre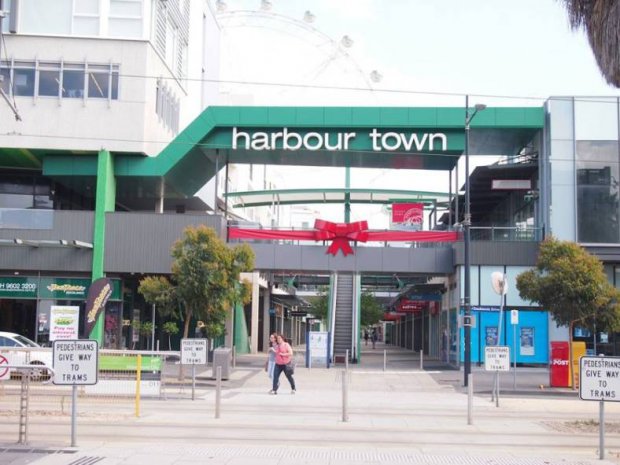 Another place full of cheap but may not be that cheap finds from stores like Valley Girls, Temt, Esprit, Supre and more. There's also a couple of souvenirs shops around and some of the more up market stores like Forever New too.
2. DFO
Direct Factory Outlet Shops located at the South Wharf. A place where cheap sportswear can be found. It houses mainly sports brands, furniture brands and a few of other branded goods. After shopping, take a stroll down the promenade to enjoy the harbour and check out some of their dining choices available.
3. Emporium
It's recommended by the guide that it was a good place for shopping. We didn't really shop around here though, but just took a look around. It resembles pretty much like a typical shopping mall of most countries, and houses more international brands.
Hope this will be useful to you when you're planning your trip and hope you'll enjoy Melbourne as much as I do!
Also read: Best Places to Dine in Melbourne, Australia