Surrounded by the Indian and Pacific Oceans, Australia is a haven for stunning coastal views, unique wildlife experiences and world-renowned sites like the Great Barrier Reef.
Most people tend to only stay in one particular city or area during their visit to the land Down Under, which is understandable considering that Australia is so large that it is its own continent! However, to make the most out of your trip to Australia, it's highly recommended that you take the time to explore as much as you can. And what better way to do just that than to embark on an epic road trip?
So saddle up, mate, because here's a list of seven incredibly scenic routes to see the very best of Australia!
1. Melbourne → Adelaide (via Great Ocean Road)
As far as road trips go, the Great Ocean Road is arguably the most famous among all scenic drives. Covering much of the coastal areas of Southeast Australia, the usual route sees avid travellers journeying from Torquay to Warrnambool (about 300km). However, if you have a bit more time to spare, you'd want to up the ante and travel from Melbourne all the way to Adelaide, covering over 700km and seeing a lot more on the way!
Here's how it goes: you'll fly into Melbourne and from there you'll begin your epic journey, stopping first at the quaint town of Geelong where you'll be able to visit its beautiful waterfront for a scenic view. Time it right, and you could even catch the sunset over Port Phillip Bay!
Leaving Geelong behind, you'll emerge onto the Great Ocean Road and your road trip truly begins as you hug the coastline towards Warrnambool, making pit stops at some of Australia's most breathtaking locations, such as Apollo Bay, Great Otway National Park, Cape Otway, the Shipwreck Coast, the famous Instagram-worthy Twelve Apostles, and Bay of Martyrs to name a few.
Most people usually conclude their journey at the town of Warrnambool, but if you've yet to have your fill of wanderlust, then make your way up north towards Grampians National Park and Halls Gap for even more amazing natural views and scenic locations. And while you're at it, why not take a detour and visit Kangaroo Island on your way to Adelaide? Boasting an abundance of wildlife and alluring views all around, it's a must-visit for any nature lover.
There's just so much to see and do throughout this epic drive from Melbourne to Adelaide that I couldn't possibly cover them all in one article. If you're ready to plan your trip, a good stop is this package which covers car rental and accommodation and includes a more detailed itinerary.
2. Savannah Way (Broome → Cairns)
The Savannah Way is a road trip of epic proportions. Stretching over 3,700km from Cairns to Broome (or vice versa), this 40-over hour drive takes you across the entirety of Northern Australia from east to west! And of course, along the way, you'll get to enjoy the wonderful sights of the Australian Outback in Queensland.
The long route takes you across no less than 15 national parks and five World Heritage Areas, such as the popular Kakadu National Park. Apart from this, you'll also come across numerous aboriginal cultural centres, allowing you to learn more about the way of life in the vast northern outback of Australia.
As you approach the city of Cairns, make sure to pay a visit to the mystical Undara Lava Tubes and the wonderful Cobbold Gorge for more magnificent views and experiences. In Cairns, don't forget to ride the Skyrail Rainforest Cableway to enjoy an unforgettable bird's eye view of the city!
3. The Coral Coast (Perth → Broome)
For a road trip with fewer tourists and more precious quiet time, hit up the Coral Coast, starting from Perth leading into Broome in Western Australia. This drive is ideal for people who want to enjoy the less crowded side of Australia and a laidback, scenic coastal drive through the untouched outback and sandy beaches.
Some of the sights you won't want to miss on this road trip are the Pinnacles Desert in Nambung National Park, Shark Bay, which is a UNESCO World Heritage Area, and Monkey Mia, where you have the chance to get up close and personal with the bottlenose dolphins that periodically swim to shore!
You'll also love the wonderful scenery to be found in the Kalbarri and Karijini national parks as they bring you closer to the untouched natural wonders of Western Australia. To unwind, make sure to hit up the many sandy beaches along the way, such as Turquoise Bay, Coral Bay and Cable Beach near Broome itself. The entire journey could potentially cover over 3,000km, so make sure to stock up on plenty of snacks for the road!
4. Best of Tasmania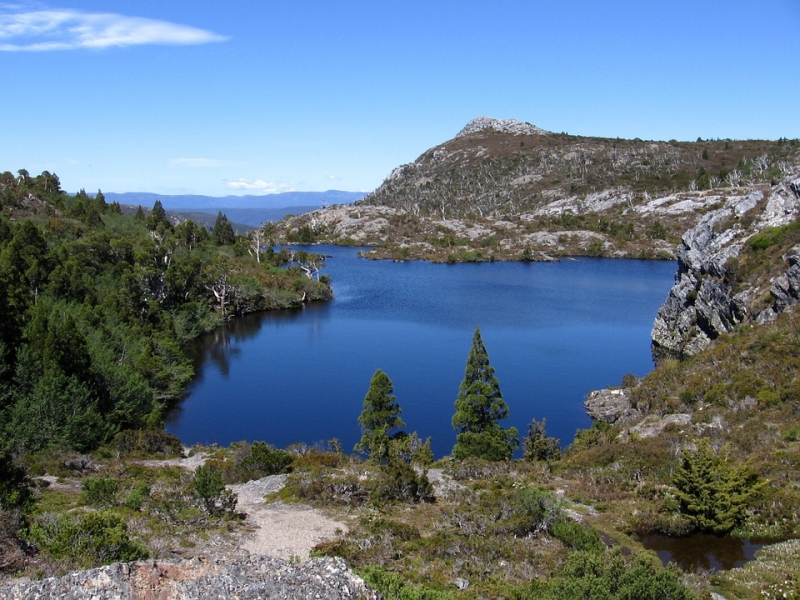 Located a little way south of New South Wales is the isolated island state of Tasmania, one of the world's most untouched islands, with nature reserves making up about 42% of the island. It is one of the most amazing places on Earth for a slow-paced road trip, naturally (pun intended).
Starting from the Victorian city of Launceston and ending at the island's capital of Hobart, the journey to explore Tasmania's raw beauty could easily take up a whole week!
During this journey, you'll be able to experience the untouched charms of the wilderness, life in the countryside, and the awe-inspiring view of mountains and grassy hills.
Making pit stops at pristine locations like Tamar Valley (pick seasonal berries here), Cataract Gorge, Cradle Mountain, and Tasmania's World Heritage Area, you'll be amazed and captivated by the true beauty of nature, so much so that you could easily be tempted to leave the city life behind for good!
Out of all the wonderful locations to get close to nature, Cradle Mountain National Park deserves special mention. Known as the jewel of Tasmania's wilderness, the park is home to countless indigenous flora and fauna and its beauty is beyond comparison. Whether it's a hike around Dove Lake or trekking through the wilderness, you're sure to be at a loss for words at the park's otherworldly views.
Hobart, the capital city of Tasmania nestled between Mount Wellington and the sea, is widely known as one of the most picturesque cities in the world. Make sure to check out the Salamanca Markets on Saturday to experience the local culture! But don't end your road trip prematurely just because you've arrived at Hobart…
The city is also close to Mount Field National Park (where the iconic Russell Falls is found) and Bonorong Wildlife Sanctuary, where you can observe Tasmanian Devils among other local wildlife. You could also journey to Huon Valley, where you can walk among the Earth's tallest flowering plant – the Eucalyptus!
Need help planning your drive in Tasmania? Jetabout Holidays have got you covered! Plan your drive with them to ensure you get to see all the beautiful sights in Tasmania!
5. Grand Pacific Drive (Sydney → Jervis Bay → Blue Mountains → Sydney)
For those who would much rather stay in one region in Australia or who simply don't have enough time, there are shorter road trips you could go on as well. One such route is Grand Pacific Drive, which takes you on a coastal journey on the east coast of New South Wales.
The idea is to set out from Sydney towards Murramarang National Park (or beyond!) via the Princess Highway and Grand Pacific Drive, stopping at awesome locations like Royal National Park, the picturesque Sea Cliff Bridge and Bald Hill Lookout, Nan Tien Temple, the coastal city of Wollongong and Pebbly Beach, where you may get the chance to chill with kangaroos!
Along the way, don't miss Booderee National Park near Jervis Bay. Featuring pristine beaches and an abundance of wildlife, it's the ideal place for a relaxing time. I would also suggest taking a cruise out from Jervis Bay for some dolphin and (occasional) whale watching! Also, visit the Waradah Aboriginal Centre to learn about the indigenous culture in the area and to sample some fine wines.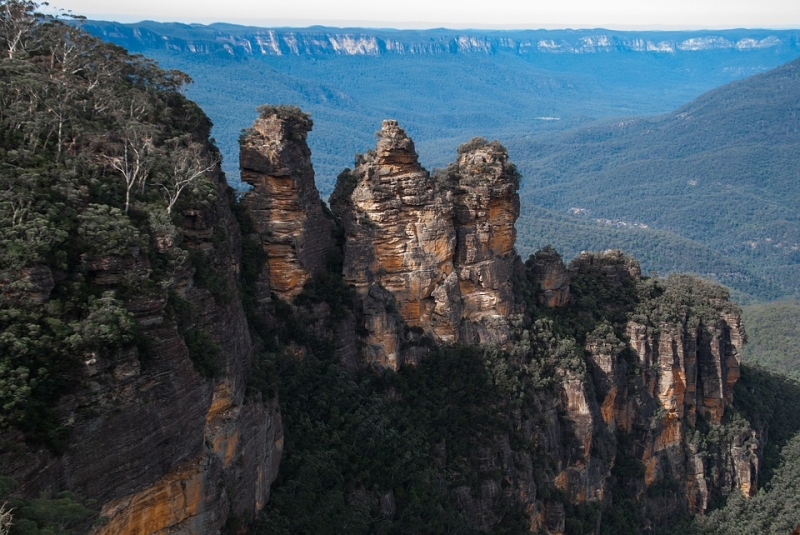 And while the Blue Mountains are not part of the Grand Pacific Drive, I must insist that you make a detour to check out this immensely picturesque location on your drive back to Sydney. Head to Echo Point for panoramic views to remember and to snap a picture of the iconic Three Sisters! Once you're done, head west explore Jenolan Caves, the world's most ancient open limestone cave system.
6. Sydney → Brisbane
The route between the cities of Sydney and Brisbane is arguably the most popular road trip route on Australia's east coast. While it is not the longest route out there (technically, nine hours is all you need to complete the drive from one end to the other), this journey along the Pacific Coast still offers plenty of moments that will leave you in awe.
The Hunter Valley Gardens and Vineyards are not-to-be-missed agendas. Here, you'll be treated to colourful flowering gardens, fresh air, and lovely vineyards. You can even sample some of the finest wines in the region while you're there! In the coastal town of Port Macquarie, gorgeous seaside views, pristine beaches and historical monuments are the norm. Kids will love a visit to the Billabong Zoo where they can interact with koalas and observe other local wildlife in a fun environment.
As you near Brisbane, you'll pass by a fair number of sandy beaches like Byron Bay and Kingscliff, each with their own unique charms and ambience. But perhaps the most famous of all is the Gold Coast. While it can sometimes get crowded, the Gold Coast does offer a fun day at the beach with stunning views and an array of enjoyable activities. Take your time to soak up the sunlight before heading into the city of Brisbane to end the trip.  
7. Captain Cook Highway and the Great Barrier Reef (Cooktown → Cairns)
Large sections of the world famous Great Barrier Reef are dead due to climate change, but its beauty is still apparent and the best time to visit it is now. And thanks to this awesome road trip between Cooktown and Cairns, you'll be able to enjoy one of the world's most beautiful underwater sights along with some other great locations in Queensland along the way. Since this trip is only a little over 400km, it's the perfect route for a short yet memorable drive.
Hugging the coastline and heading south towards Cairns, you'll experience endless waves of spectacular coastal views amidst making worthwhile pit stops at destinations like Port Douglas and Cape Tribulation. Make sure to head towards Rex Lookout at Trinity Bay for stunning panoramic views of the surrounding area. The Daintree Rainforest is another iconic location you wouldn't want to miss. It is the largest tropical rainforest area in the country and home to an abundance of indigenous plants and wildlife, perfect for nature lovers!
But of course, the one thing people look forward to the most during this road trip is the opportunity to marvel at the natural underwater haven known as the Great Barrier Reef. Take a guided reef tour on a glass-bottom boat to truly experience the crystal clear waters and snorkel amongst the largest coral reef system in the world!
So much more to explore
Apart from the ones on this list, there are a lot more routes you could potentially take for an enjoyable road trip in Australia! There's the Great Alpine Road in Victoria, The Gibb River Road in Western Australia and even Red Centre Way to explore the central outback of the northern region.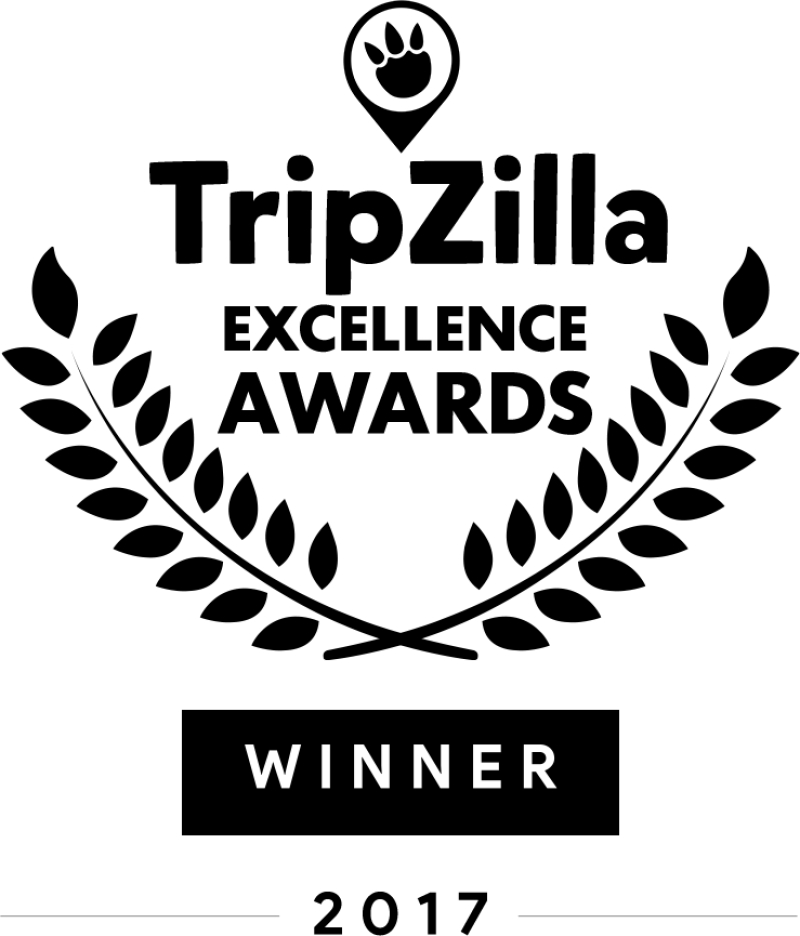 Winner of the Tripzilla Excellence Awards – Best for Australia, Jetabout Holidays has a proven track record of helping travellers experience the very best of Australia. They offer an impressive array of customizable self-drive packages so that travellers can plan their trip without breaking a sweat over the logistics.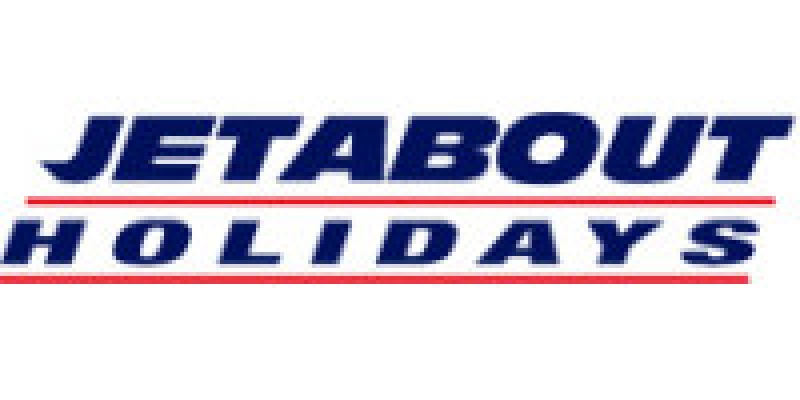 For an amazing experience in the Land Down Under, do check out Jetabout Holidays' packages for Australia.