Without a doubt, Paris during Christmas is a magical experience. If you're in the City of Love this holiday season, make a trip to La Vallée Village for an epic festive shopping experience.
This charming open-air shopping setting, which is easily accessible from Paris and a five-minute drive from the Disney parks, boasts over 120 brands like Armani, Coach, and Furla, with prices reduced by at least 33% all year long. 
This holiday season, La Vallée Village bursts to life with festive cheer and irresistible further reductions on your favourite brands. Here's why this designer village is your ultimate holiday shopping heaven this Christmas & New Year!
'TIS THE SEASON: UP TO 60% OFF YOUR FAVOURITE DESIGNER BRANDS!
Enjoy up to 60% off participating boutiques during Black Friday from 29 November to 2 December, and then from 26 December to 26 January 2020 for extraordinary sales, when you present this exclusive QR code at La Vallée Village!
Present this QR code at the Welcome Center between now and till 31 March 2020 to receive a VIP card entitling you to an additional 10% reduction in 6 boutiques of your choice (and a complimentary gourmet break at Amorino)!
1. Step into a magical 'winter wonderland' atmosphere
Forget the usual Christmas jingles that pervade shopping malls — La Vallée Village has brought to life all the charming sights, sounds, and traditions of a quintessential Christmas village.
As you step into the village, you'll be greeted by beautifully twinkling boutique windows, the smell of delicious hot chocolate in the air and even a live band. Between 29 November (Black Friday) to 1 January, you can even witness a festive mapping and sound projection show in the village itself! 
2. There are over 120 luxury brands — prepared to be spoiled for choice with your holiday gift shopping!
Ah, Christmas; the season of giving. With over a hundred luxury and prestigious boutiques like Armani, Coach, Furla, and Tods, you'll be spoilt for choice of gift ideas. Bag a stunning new designer tote from Furla or Michael Kors, or pick up a few new beauty treats from L'Occitane en Provence and Clarins… the options are endless.
3. It's open on New Years' Day — with further reductions of up to 70%!
Ever wanted to make full use of your New Year's Day holiday by hitting the shops but were crudely disappointed only to realise that they weren't open? Well, La Vallée Village's got your back. 
Opening its doors on 1 January 2020 (from 12pm to 8pm), kick off the New Year on a high by bagging your new year must-haves! From 1 January to 26 January, one day ahead of the national sales, you'll get to enjoy even further reductions of up to 70% off!
4. Enjoy its world-class services! "Hands-free" shopping, anyone?
Don't forget to make full use of the 'hands-free shopping' service offered by La Vallée Village. For a flat rate of only €10 (USD11), your purchases from any store will be packaged and kept safe at the Welcome Center, ready for you to collect before you leave.
And if you ever found yourself requiring assistance, be comforted in the fact that their staff speaks multiple languages — so you won't have to worry about language barriers getting in the way of your retail therapy.
#TRIPZILLATIP: HOW TO GET TO LA VALLEE VILLAGE — FOR FREE!
Enjoy a complimentary roundtrip transfer to and from La Vallée Village on the Shopping Express Shuttle with code LVATFSEA. To book, click here.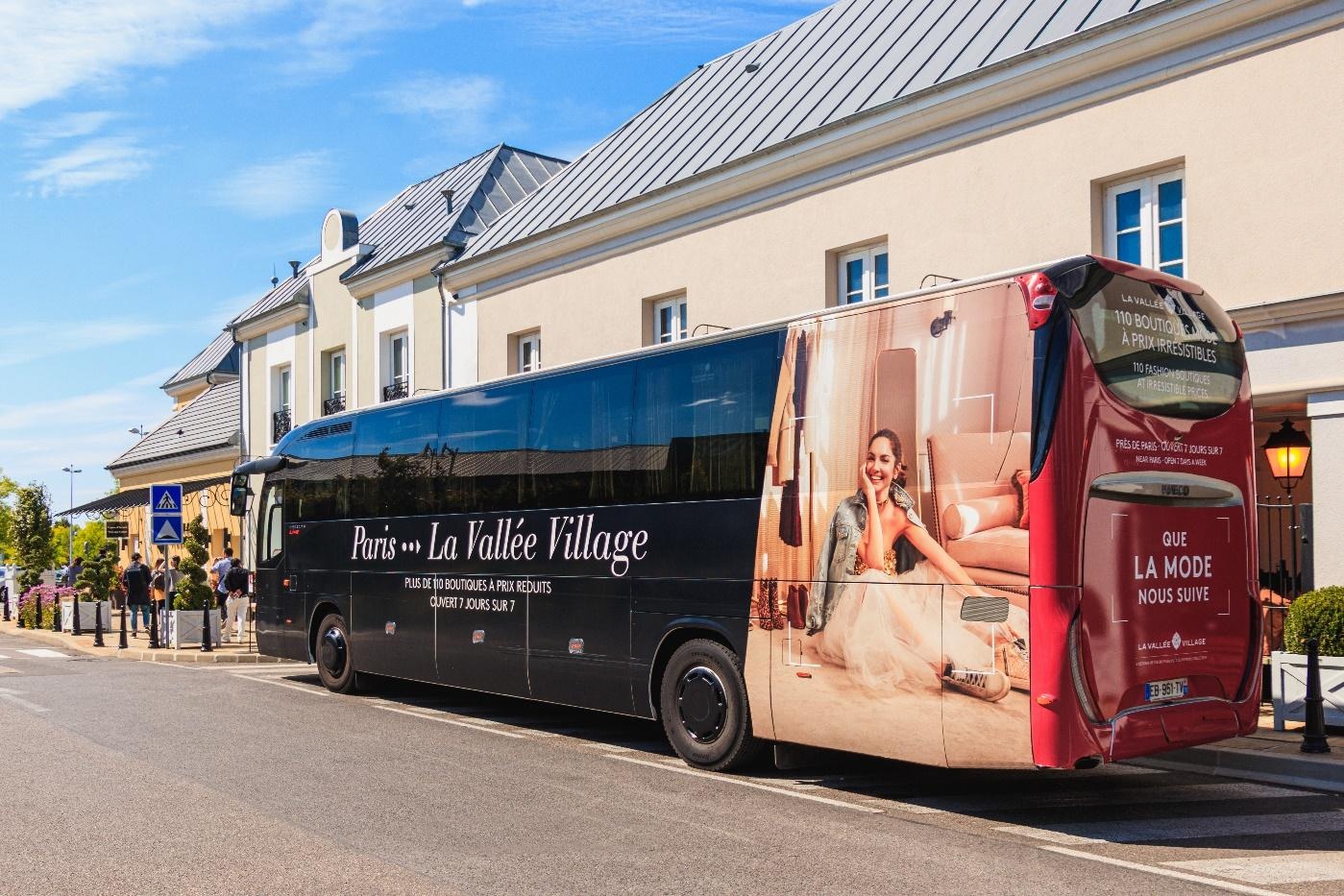 5.
Tax-free shopping & more: all the tourist perks you can enjoy!
Enjoy more savings as you shop! La Vallée Village offers tax-free shopping. So don't forget to bring along your passport and enjoy a tax refund of at least 12% on all your shopping in their tax-free lounge!
If you fly frequently, listen up! La Vallée Village offers a frequent flyer programme that allows you to convert the money you've spent on your shopping into frequent flyer miles or currency through its reward programmes with their partner airlines like Singapore Airlines and Qatar Airways, among many others.
6. There are plenty of gastronomic treats for your tastebuds! 
Let's face it: shopping is hard work — especially during Christmastime! The French love their food, so what better way to wind down after all the shopping than with delicious nibbles? 
From scrumptious sandwiches in Prêt à Manger and upscale restaurants like French brasserie Menu Palais to creamy artisanal ice cream and gelato in Amorino Gelato and incredible French pastries and macarons at Laduree and Pierre Hermé, your tastebuds are certainly in for a treat.
This Christmas, you can also sink your teeth into delicious French-style grilled chestnuts, authentic spiced fruit soup (a Christmas classic!), French foie gras pôelé from Perigord, pralines and so much more at a gourmet pop-up. Make no mistake; it'll whisk you right into a festive cheer. 
7. Free Wi-Fi and charging stations to last you throughout your festive shopping!
La Vallée Village's free Wi-Fi ensures that your friends back home stay updated with your newest shopping loot and Insta-worthy #OOTDs. You also won't have to worry about running out of juice with the phone charging stations available!
World-class shopping services, an atmospheric holiday spirit, and so many shopping options — what's not to love?
MORE FESTIVE OFFERS AT LA VALLÉE VILLAGE HERE!
---
Brought to you by Atout France.