Have you ever wonder why Ancient Hoi An is so famous? Let's come and check out to see what's happening there.
Ancient Hoi An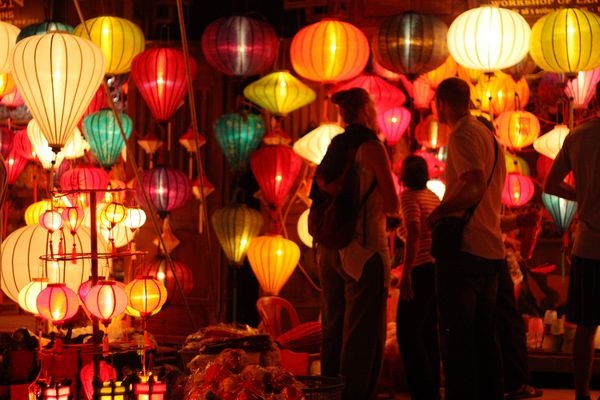 Since its vital role as South East Asia's major trading port, Hoi An Ancient Town has perfectly preserved its port from the 15th to 19th century. Now, it has become Vietnam's only living museum that features the buildings and the street plans with the architectural style of the 19th and 20th centuries. From religious buildings such as pagodas, temples and meeting houses to the traditional lifestyle, including religious customs, traditional cuisines and festivals, Hoi An has carefully preserved traditional practices and the festivals still take place annually. Also, it is interesting to note that the buildings in Hoi An are entirely made of wood, a considerable feat to have survived gales and torrential rains and still standing.
When you are there, don't forget to visit the Hoi An Riverside at night to witness the charmingly old-fashioned lanterns-lilted place. The quaint, old-time setting makes Hoi An Riverside a beautiful spot for a relaxing night experience.
Inspired? Here's how you can make your travel happen:
Vietnam travel deals and promotions on TripZilla
Image credits: http://bit.ly/1gunqc4
Also read: Vietnam Travel Tips: Where to Go in Hoi An