It's Friday night and you're looking for somewhere new to enjoy a tipple with your girlfriends… Well, you're on the right page because we know just the place for you! 
In the same league as its other hot spots like Lavo and CÉ LA VI, VUE is Singapore's newest rooftop bar and grill destination — and poised to be the nation's next iconic dining destination.
Here's what you need to know about this gleaming new addition to Singapore's skyline:
#1 It offers a splendid view of the Singapore's iconic glittering skyline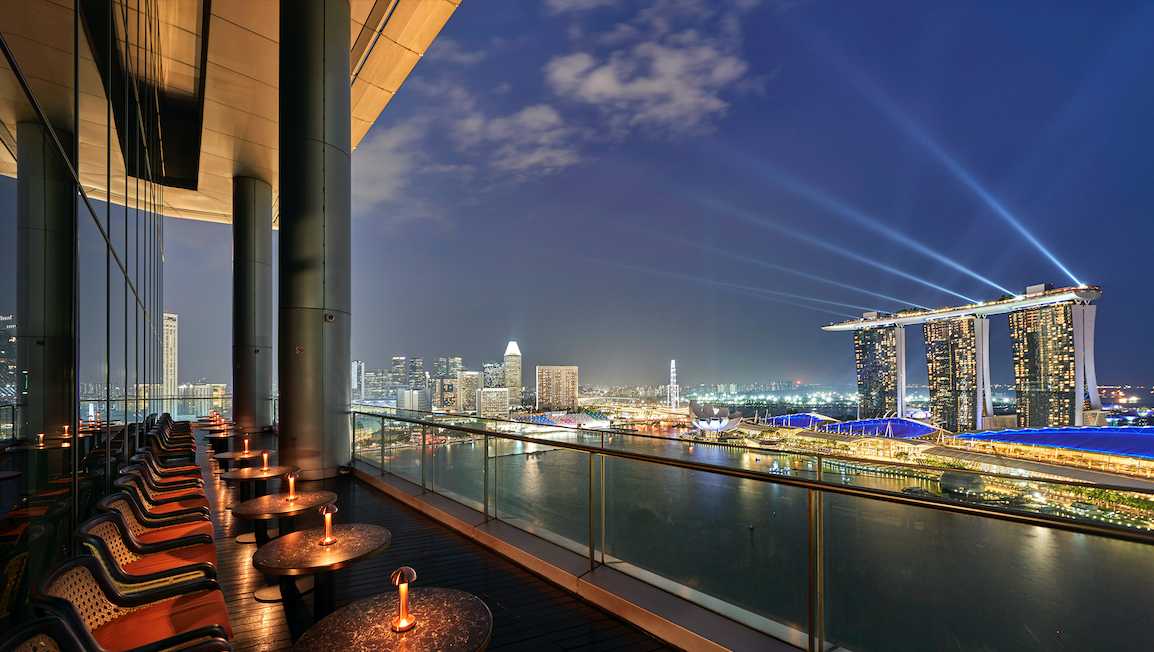 Also read: A First Look at Singapore's New Epic Bubble Tea Museum
Nestled in the penthouse of OUE Bayfront on Collyer Quay, VUE overlooks some of the most stunning vistas of Marina Bay and the Singapore skyline. We recommend heading down during the evening to soak in the evening sun and witness unparalleled sunset views! 
#2 It's also home to Singapore's first-ever rooftop spritz bar!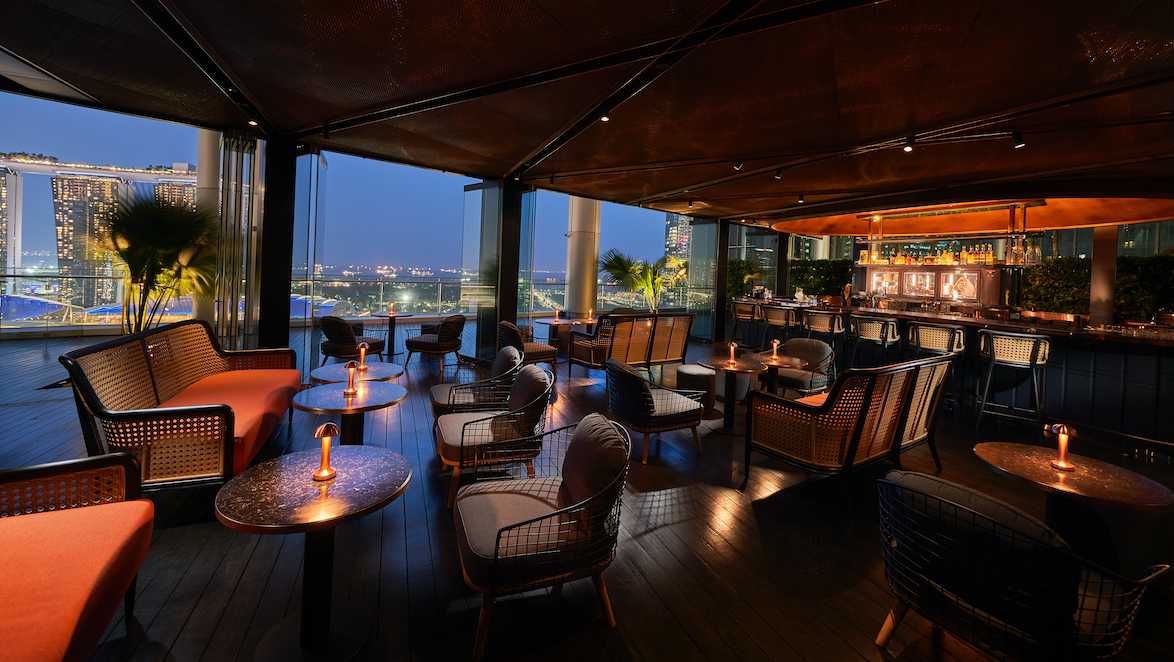 The first of its kind, VUE serves up a vibrant and colourful range of spritz cocktails — from local favourites to innovative concoctions. Keep things classic with The Basil Spritz or go for something more oriental with the Reiwa Highball! A little tip: keep a good look out for the charcuterie show put on by the culinary team — it's not something you'd want to miss!
And if the views aren't glorious enough: between the 'sunset hours' of 5PM to 7PM, the bar will treat you to complimentary servings of canapés to go along with your spritz cocktails. 
#3 Expect a chef-driven menu featuring binchōtan-grilled specialties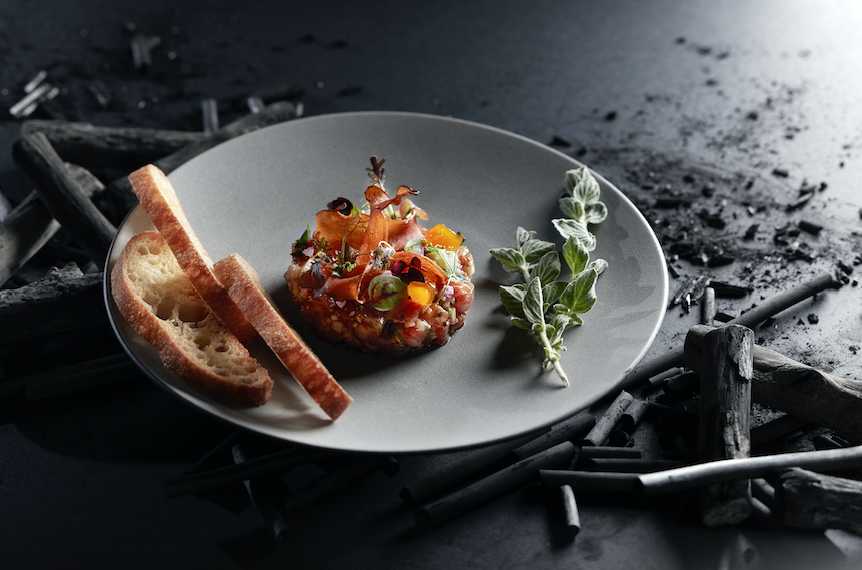 Also read: According to This Ranking, Singapore Has Just Been Named the World's Best City For Street Food
Yum, get ready for one heck of an epicurean adventure! VUE's chef-driven menu places a strong emphasis on binchōtan-grilled meat and seafood. With specially sourced ingredients and peak-of-season yields, Executive Chef Sam Chin promises an electric East-West fusion like no other. 
Expect delicious dishes like the Kelp-cured Japnese Halibut, French Chicken and Duck Liver Mousse Tart, Amelia Park lamb Rack and Grilled Maine Lobster Tail!
#4 It's vegetarian-friendly
It might find its niche in its binchotan-style grills, but vegetarians can also enjoy scrumptious dishes like Grilled Purple Cabbage, Jerusalem Artichoke and Vialone Nano Rice, and Black Truffle Risotto!
#5 It features an extensive wine collection featuring back vintage wines
The wine cellar at VUE is pretty spectacular — boasting over 1,000 bottles carefully curated by award-winning Sommelier, Joel Lim. Take your pick, take a sip and make a toast to the beautiful skyline!
#6 – It's more than just your average rooftop bar
Unlike its other rooftop counterparts, VUE is more than just a rooftop bar but also a lifestyle destination in itself. Sectioned into three focal areas, VUE consists of a main dining room, an alfresco pavilion with the spritz bar, and a private dining room — making it perfect for all kinds of events. 
As soon as we stepped into the space, we were blown away by the decor. The decor is simply stunning and absolutely Instagram-worthy! With a dramatic walk-way lined with black and gold mezzanine tiles, leading up to a breathtaking cathedral-inspired arched copper ceiling that spans the entire length of the dining hall  — VUE promises 'all who enters' an immersive and unforgettable gourmet experience.
Needless to say, we might've found our new favourite rooftop haunt – and will definitely be swinging by for more bites and tipples in the future.