Boracay Island in the Philippines, Maya Bay in Thailand… everyone has these two destinations on top of their bucket lists.
Hailed as one of the most beautiful islands in the world because of its powdery white sand and clear blue water, Boracay Island unsurprisingly attracts millions of tourists every year.
Just recently though, the Philippine government has decided to shut down the island because of irresponsible waste disposal and heavy commercialisation. The island's closure began last 26 April and it will be open again to the public in six months to make way for its rehabilitation. Get the latest Boracay closure updates here.
Following the heels of the Philippines is Thailand, which decided to close Maya Bay, a destination made famous by the movie "The Beach" starring actor Leonardo DiCaprio. Thai officials issued a statement saying that the decision was aimed at recovering the area's coral reefs. Maya Bay will undergo a rejuvenation program from 1 June to 30 September 2018.
Also read: Boracay Island and Maya Bay Will Be Closed to Public
Feeling disappointed? If you're looking for alternative beach destinations in Southeast Asia with equal beauty and allure, look no further because we've done the job for you. These gorgeous destinations can definitely rival the two islands:
1. Siquijor Island, Philippines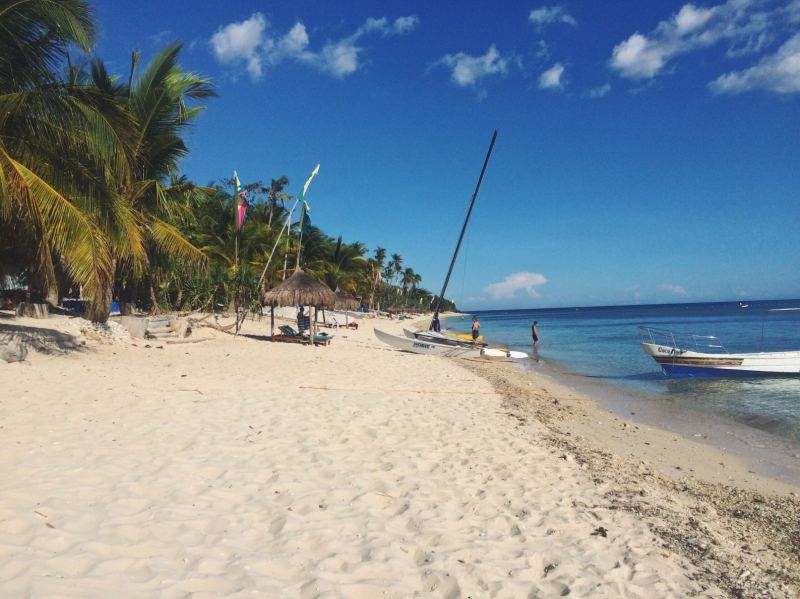 Siquijor is an island province located in the Visayas Region of the Philippines. For most Filipinos, especially the older generations, it is an island known for the stories of witchcraft and sorcery. However, for the past years, the unassuming and idyllic island has gained popularity in the tourism industry because of its many hidden gems. Albeit small, Siquijor is surrounded by pristine beaches, unspoilt waterfalls, lush hiking trails, and centuries-old churches. A trek to Cambugahay Falls, a stop at Salagdoong Beach (the tree-lined road leading to it is beautiful), and a tour of the well preserved Lazi Convent make up for an ideal sightseeing checklist.
2. Malcapuya Island, Coron, Philippines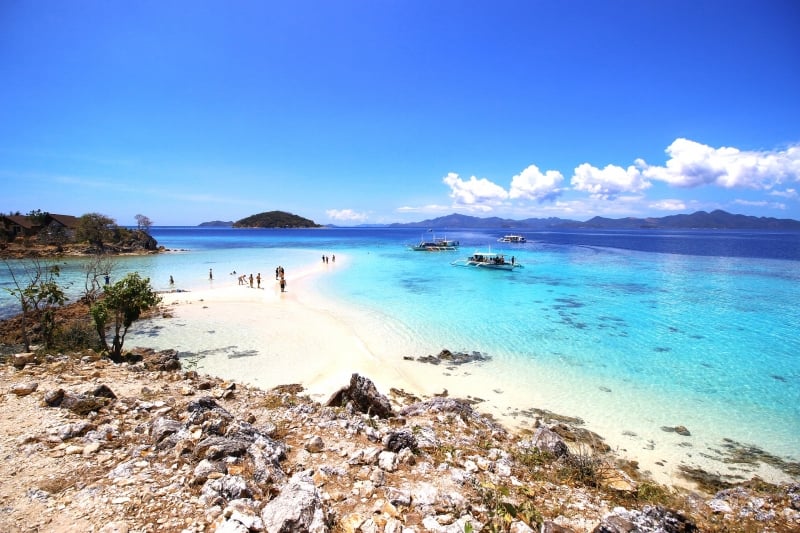 Looking for an Instagram-worthy destination? Check out Malcapuya Island. Located two hours away by boat from the town of Coron in Palawan, Philippines, Malcapuya Island has one of the world's most beautiful coastlines, sprinkled with the finest white sand, dotted with nipa palm huts, and backed by swaying palm trees – giving Boracay a run for its money. Although there are a few cottages and makeshift stores, the island is generally quiet and well-kept. There is also a magnificent snorkelling spot a few metres away from the shore where visitors can swim with corals and other marine creatures. Entrance fee in the island is US$5 per head.
3. Mactan Island, Cebu, Philippines
If you're longing for a holiday on a tropical island filled with historical sites, beautiful white sand beaches, amazing food, and plenty of diving and snorkelling spots, then Mactan Island is the ideal place for you. Located just south of Metro Cebu in the Philippines and easily accessible through Mactan-Cebu International Airport, Mactan offers an exceptional vacation experience for locals and foreigners alike. You could easily spend your days swimming, scuba diving, boating and doing other aqua sports. For history buffs, Mactan is also a must-visit. The island is the very site where the Battle of Mactan occurred. In this battle, Portuguese explorer Ferdinand Magellan met his death at the hands of Lapu-Lapu, the country's first national hero.
4. Lombok Island, Indonesia
Lombok is Bali's underrated and next-door neighbour in the West Nusa Tenggara province of Indonesia. Empty beaches, great dive spots, amazing waterfalls, untouched surfing spots – Lombok has everything you want in a place and more. There is no shortage of activities in the island for adventure seekers, from catching the sunrise at the peak of Mt. Rinjani, Indonesia's second highest peak, and trekking to Tiu Kelep waterfall, to snorkelling in the Pink Beach, and soaking in the Air Kalak hot springs. The best way to get around the island? Rent out a scooter. Most rental companies charge around US$4 per day for automatic scooters and US$8 for manual.
5. Pandawa Beach, Bali, Indonesia
Pandawa Beach, located in Bali's southern Bukit Peninsula, was once known as a "Secret Beach" due to the difficult access to this location. Fortunately, the local government realised the potential of the beach and made it convenient for tourists by creating roads. It officially opened in 2012 and since then, it has been popular among local and international visitors alike because of its impressive view of the Indian ocean. Aside from swimming, guests can also do other sports activities such as surfing and canoeing.
Also read: 15 Must-Visit Beaches for Your Next Bali Getaway
6. The Perhentian Islands, Malaysia
The Perhentian Islands in the northeast coast of Malaysia are composed of two main inhabited islands, Perhentian Kecil (small island) and Perhentian Besar (big island). Kecil is the cheaper of the two islands and caters to backpackers, while Besar is more expensive with a few upmarket accommodations and resorts.
Diving fanatics are in for a treat as the islands' greatest sights lie beneath the water. Both Kecil and Besar are part of a marine park that is home to a variety of corals, sharks, fish, and sea turtles. About 20 dive sites are accessible within the archipelago by a small boat so diving here is also one of the cheapest in the world. In fact, most dive tour operators offer diving packages for as low as US$25 per dive.
7. Pangkor Island, Malaysia
Pangkor island is one of Malaysia's hidden gems which can be easily reached by a four-hour bus ride from Kuala Lumpur to the small town of Lumut. Pangkor boasts numerous secluded and unspoilt beaches with pure white sand and crystal clear waters perfect for swimming and relaxing. While Pangkor is only 18 square kilometres, you will be surprised by what you can see and do here – experience riding a banana boat or a jet ski, go for a fishing trip, do some light jungle treks, visit the temples, taste Malaysian cuisine, rent a bike, and explore the town area.
8. Koh Lipe Island, Thailand
Koh Lipe is your usual description of a paradise – white-sand beaches, turquoise waters, and rich marine life – but with a more relaxing atmosphere and slow pace of life. Located in the southern part of Thai Andaman Sea, Koh Lipe boasts 25% of the world's tropical fish, making it great for snorkelling and diving.
There are three main beaches in Koh Lipe and a handful of smaller beaches. Pattaya Beach is the island's main beach where most hotels and restaurants are located. Sunrise Beach (Hat Chao Ley) features great snorkelling around the two tiny islands Koh Kra and Koh Usen. Sunset Beach (Hat Pramong) is the peaceful and more laid-back part and as the name suggests, the ideal place to catch the sunset.
9. Koh Rong, Samloem, Cambodia
Located 18 kilometres west of Sihanoukville town, Koh Rong Samloem is one of Cambodia's hidden gems you might not know about. Compared to Maya Bay and Boracay Island, Koh Rong Samloem is a peaceful getaway destination and much less developed, making it a place you will never want to leave. It is where you can enjoy tranquil days away from the noise in other neighbouring islands. There is really not much to do here but slow down and enjoy the sun, sea, and waves.
Different types of accommodations are available on the island from high-end and Khmer-style villas that dot the shoreline to budget guesthouse rooms located in the nearby Mpay Bay fishing village.
10. Phu Quoc Island, Vietnam
Phu Quoc is a piece of paradise located 45 kilometres west of Ha Tien in far south Vietnam and about a 50-minute flight from Ho Chi Minh City (Saigon). Half of the island is relatively untouched due to its status as a UNESCO-listed national park while the other half is where most hostels, luxurious resorts, quirky bars, and hipster restaurants are located.
Aside from an untouched natural environment, Phu Quoc also boasts some of the most amazing beaches in Vietnam. The most popular and unquestionably the crown jewel is the Long Beach. Picture this: a long stretch of soft yellow sand, clear waters, and a beach lined with swaying palm trees ideal for sunrise watching, sunbathing, and swimming. If you're tired of beachside activities, you can also enjoy other recreational activities such as exploring Phu Quoc town and its night market, visiting Cao Dai temple, and trekking to Suoi Tranh waterfall.
Also read: Adventure is Calling: Underrated Beaches in Southeast Asia To Visit That Look Like Paradise
These ten alternative destinations are proof that the temporary closure of both Maya Bay and Boracay Island does not mean you have to unpack your bags and stay at home. The region has still many to offer but one must always remember that travelling to these beautiful places should always be done responsibly.