There are many reasons why I'll always fall in love with Japan even after countless visits, and the Nemophila flower fields is definitely one of them.
Every spring, the hills of Hitachi Seaside Park turn into a sea of mesmerising blue flowers, painting a beautiful landscape so surreal. It is a flower paradise with 4.5 million Nemophilas covering the area. Local Japanese and tourists from all over the world flock to the park to capture the magnificent sight, all armed with tripod stands and selfie sticks for the perfect shot. Needless to say, if you would like to have these most Instagram-worthy pictures, this park is a true gem worth a visit!
Also read: 10 Gardens Around the World for Flower Lovers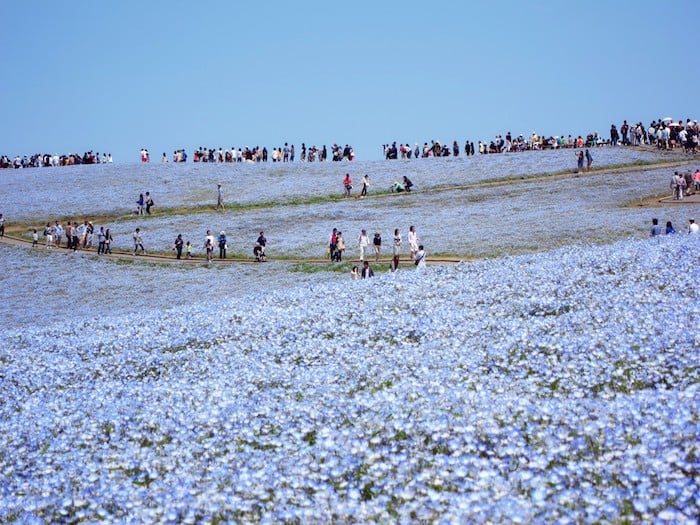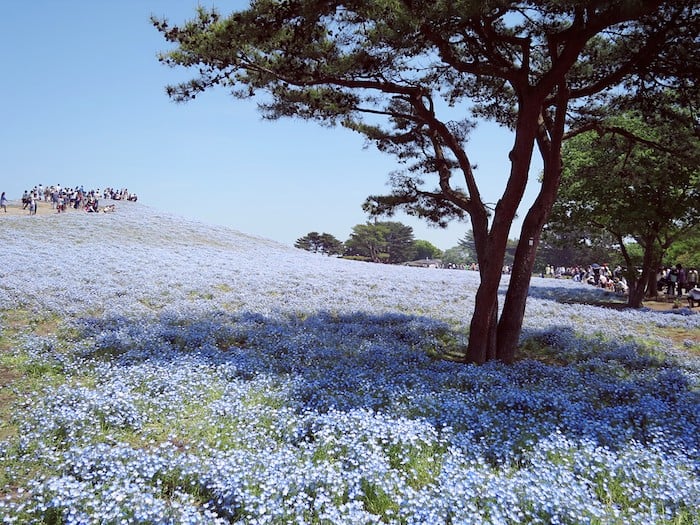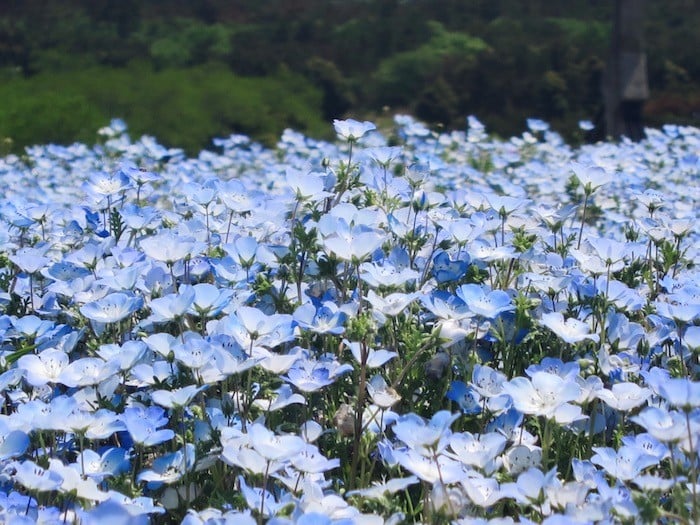 Some Japanese visitors even bring their pets along for a photo shoot!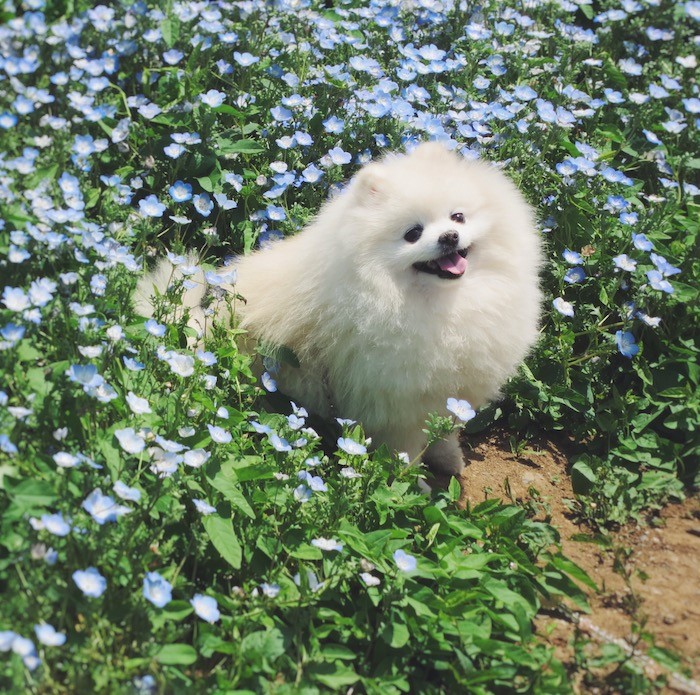 Why not treat yourself to a refreshing Nemophila ice cream while you're there? Do look out for the ice cream shop with a wooden exterior at the Nemophila fields for a flavorful delight!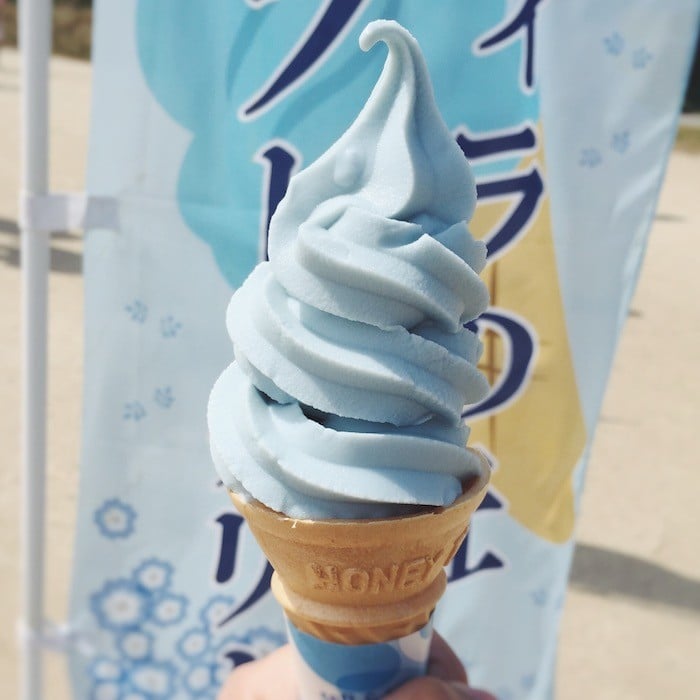 The best time to see the Nemophila flowers in full bloom is probably beginning of May. As this period is also the Golden Week holiday in Japan, a slightly larger crowd may be expected. Nonetheless, it was truly fun to join the hustle and bustle of the Nemophila Harmony event!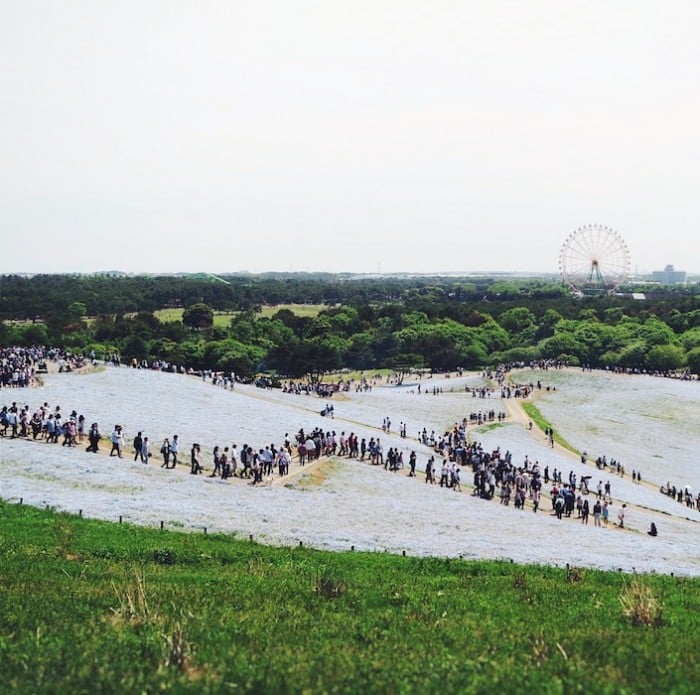 How to get to Hitachi Seaside Park
Hitachi Seaside Park is located in Ibaraki Prefecture and there are several ways to reach the place. If you are departing from Tokyo, I would highly recommend taking the direct Highway Bus that departs from Tokyo Station, Yaesu South Gate Exit (東京駅八重洲南口), saving you the trouble from all the transfers. The total cost would be 2440 yen (approximately SGD 30~32) for a one-way trip, and this includes the bus fare (2240 yen) and the expressway toll (200 yen).
At the Yaesu South Gate Exit, do remember to buy tickets from the bus counter first and then queue up at the bus lane. Seats are on a first-come-first serve basis and a ticket is needed upon boarding. In addition, buses that go to Hitachi Seaside Park only leaves at 10:30 am (there is only one timing). Adult admission fee to the park is 420 yen.
Be amazed by Japan's natural beauty. Catch the Nemophila flowers this spring!
Also read: Kawachi Fuji Garden: Walk Through a Tunnel of Flowers