No matter our age, we'll always be up for a fun day out at an amusement park. And Universal Studios Japan in Osaka is a really good one! It's one of the world's most visited theme parks, with hyper-realistic film recreations, thrilling rides, and adorable kid-friendly attractions. There's the Wizarding World of Harry Potter that's practically a whole day's worth of exploring; then, roam other popular sections like Super Nintendo World and Minion Park.
So many sights in Japan, so little time. If this is your main stop in the city, we recommend booking an Airbnb in Osaka near Universal Studios. You've got plenty of choices, anyway! Start with our picks below. 
Also read: 31 Best Things to Do & Places to Visit in Osaka — Including Free Activities!
Every Airbnb near Universal Studios Osaka you should bookmark
1. This newly renovated Japanese home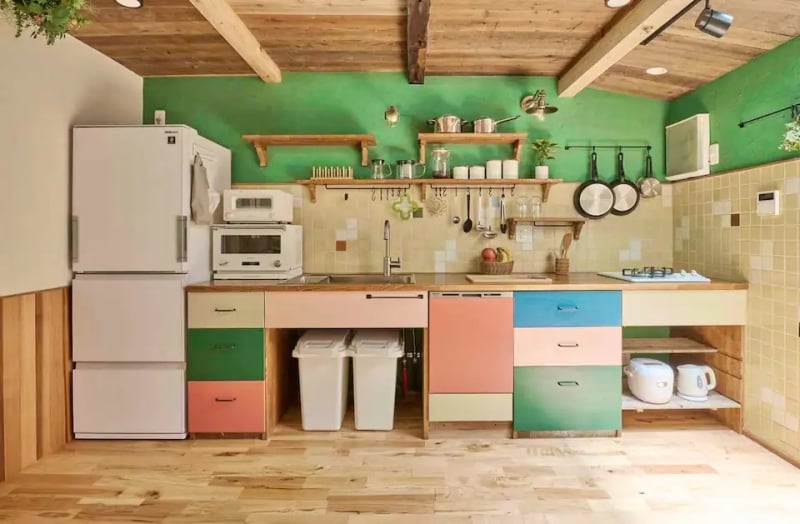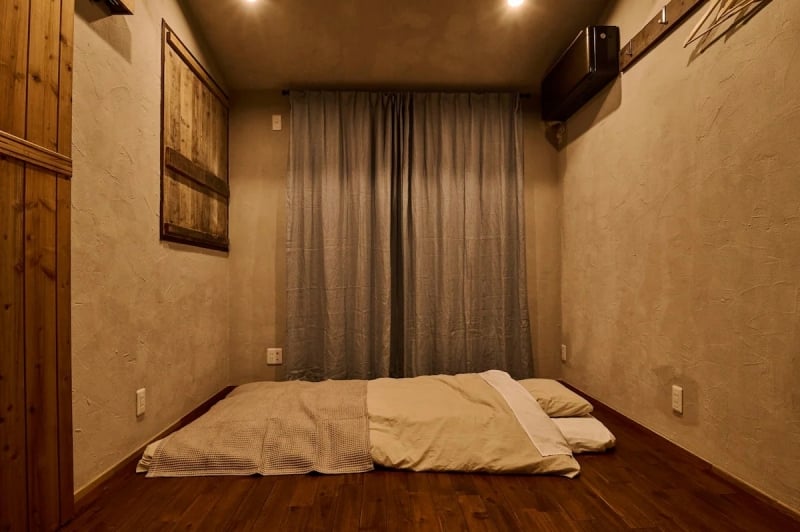 Listing name: 【5 mins to USJ】Excellent access Stylish DIY house!
Listing type: Entire home
Max. no. of guests: 4
No. of bedrooms: 1
Looking for something more than just a place to sleep? This stylish Japanese house will make you feel right at home in beautiful Osaka. Natural materials, warm lighting, and bright colours create an inviting atmosphere for first-time visitors and families. Modern essentials such as WiFi, a washing machine, and a well-equipped kitchen make this a viable option for long-term stays, too!
When it comes to convenience, this Airbnb near Universal Studios Osaka allows travellers to get around quite easily. Guests can simply walk five minutes to Nishikujo Station, then catch a five-minute train to the theme park. 
Also read: 12 Most Interesting Train Stations You Can Find in Japan
2. This pristine abode for a stress-free vacation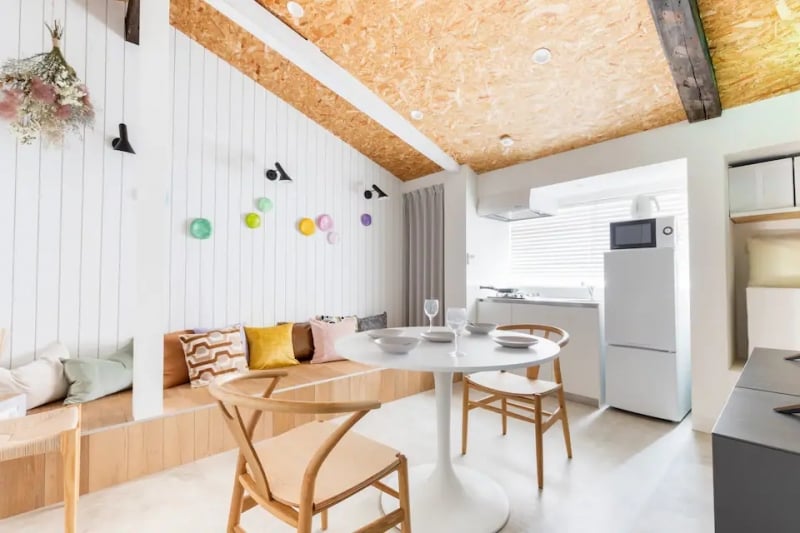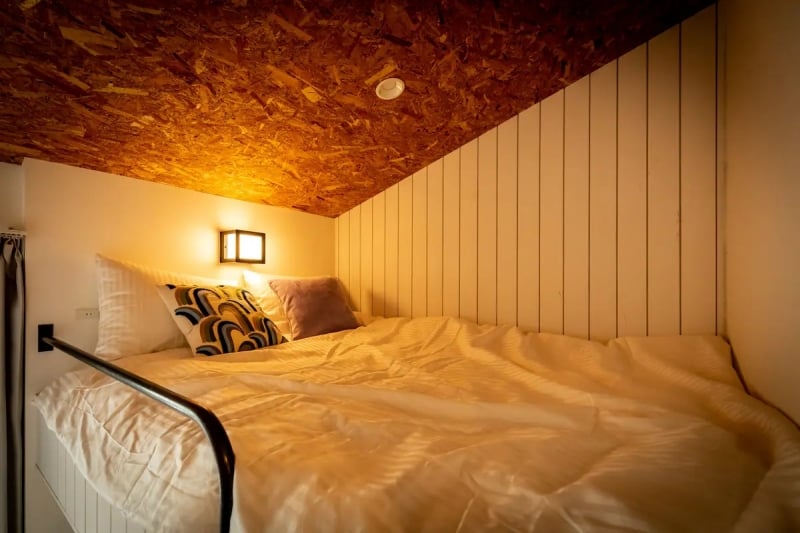 Listing name: [5 min by train to USJ] 4 min walk from Nishikujo Station
Listing type: Entire home
Max. no. of guests: 4
No. of bedrooms: 1
Sunlit, stylish, and spacious, this modern apartment is a fantastic place to stay in Osaka. Families who want all the essentials within an arm's reach will enjoy this tastefully appointed vacation home: It has comfortable bunk beds, a well-equipped kitchen, laundry facilities, and super-clean interiors. What else do you need? 
Moreover, if you're looking for an Airbnb near USJ Osaka, this is a good choice; the house is less than five minutes from Nishikujo Station on foot. 
3. This luxurious Airbnb with views of the Osaka Ferris Wheel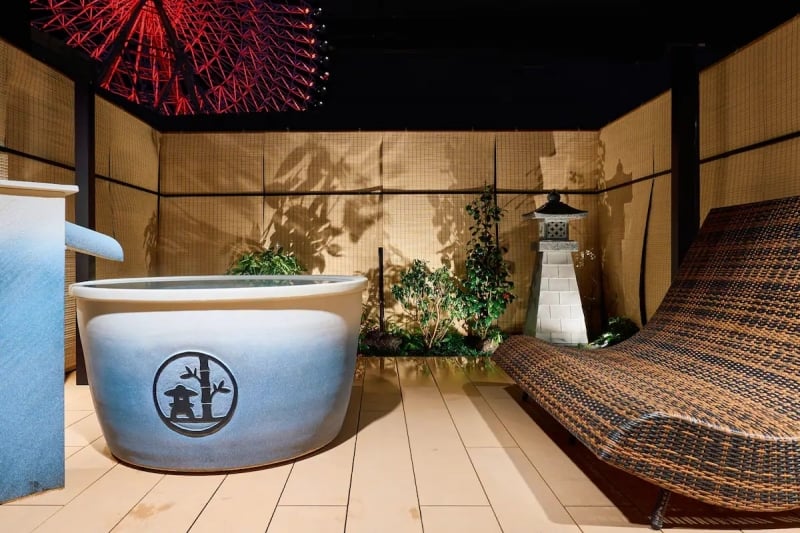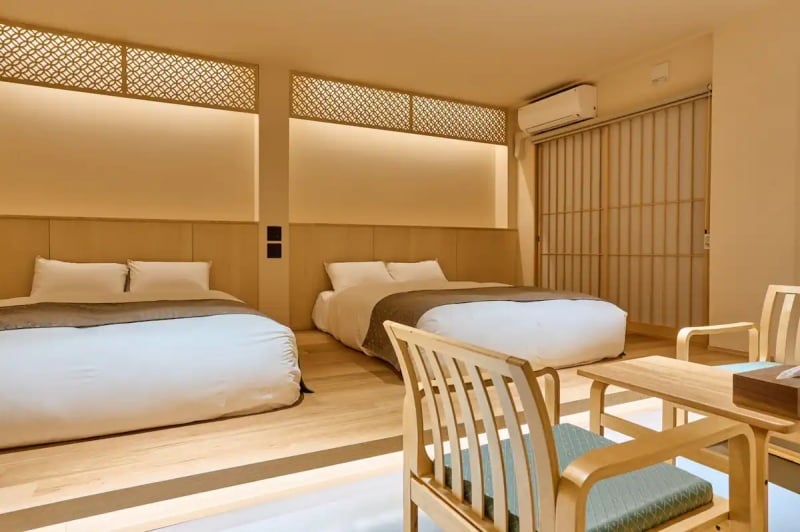 Listing name: Konjaku-So Tempozan Osaka Bay "Takadōrō"
Listing type: Entire condominium
Max. no. of guests: 15
No. of bedrooms: 4
Travellers willing to splurge on accommodations can book this beautiful home ideal for large groups. There are plenty of features to love, but the rooftop terrace is a definite highlight: Hang out or enjoy a soak in the hot tub to unwind while basking in the sublime view of the famous 112-metre-tall Tempozan Ferris Wheel.
No need to worry about entertainment inside the house, either. To guests' delight, the unit features a home theatre and TV, plus access to Netflix, Amazon Prime, YouTube, and a Nintendo Switch. Taking the kids out? This Osaka Airbnb is conveniently located near Universal Studios — it's just roughly 20 minutes away!
4. This traditional sanctuary for theme park enthusiasts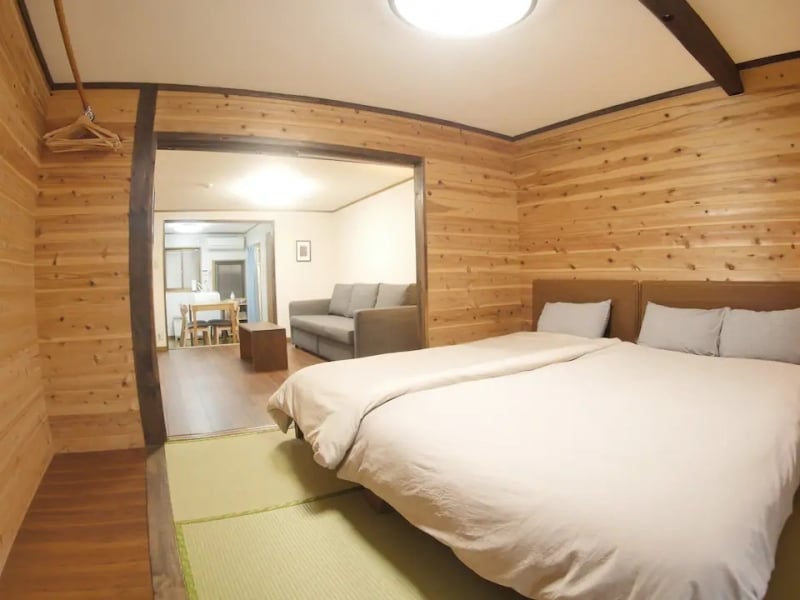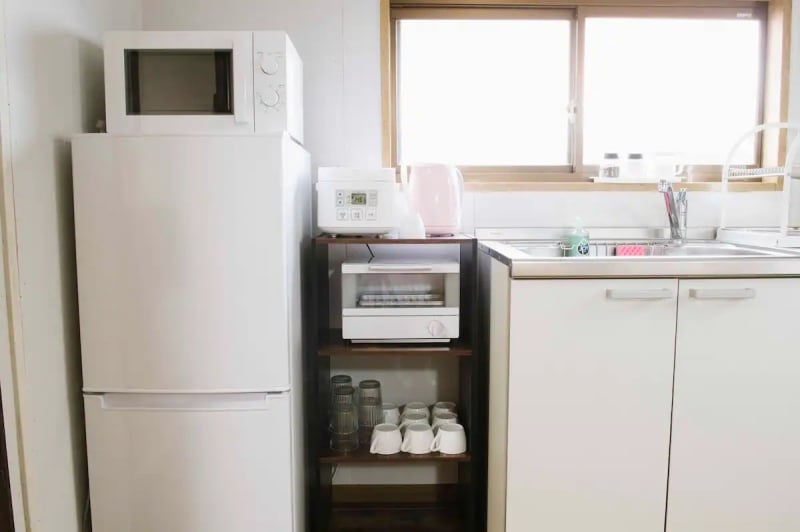 Listing name: USJ 2 station 5 minutes Umeda, Namba, Nara, Kansai International Airport direct access/tatami loft/hideaway/old house ~ with public bath ticket
Listing type: Entire home
Max. no. of guests: 6
No. of bedrooms: 2
This classic Japanese hideout is a great option for a restful trip to Osaka. The interior may be simple, but everything is sparkling clean, well-maintained, and extremely comfortable. Plus, it sits in a charming neighbourhood, surrounded by cafes and supermarkets perfect for travellers who prefer eating on the go. Located near Nishikujo Station, the Airbnb also enjoys easy access to Universal Studios.
Also read: 12 Traditional Airbnbs in Japan for a Unique Travel Experience
5. This chic modern escape welcoming big groups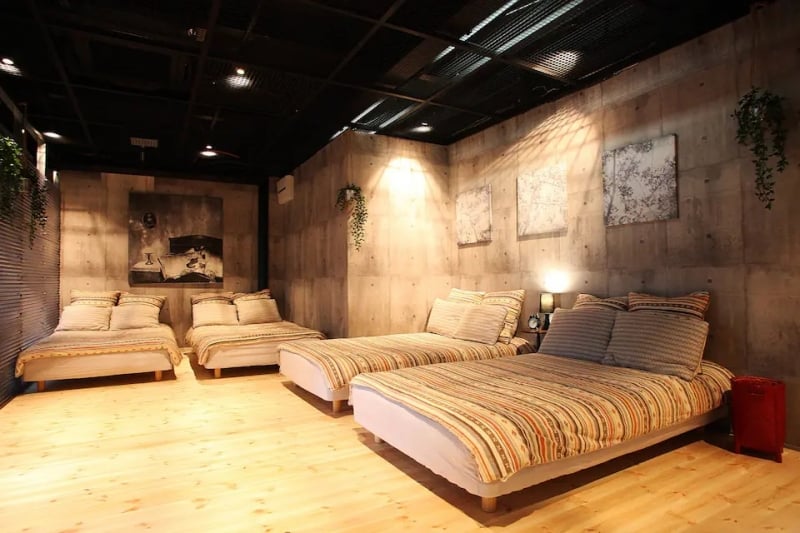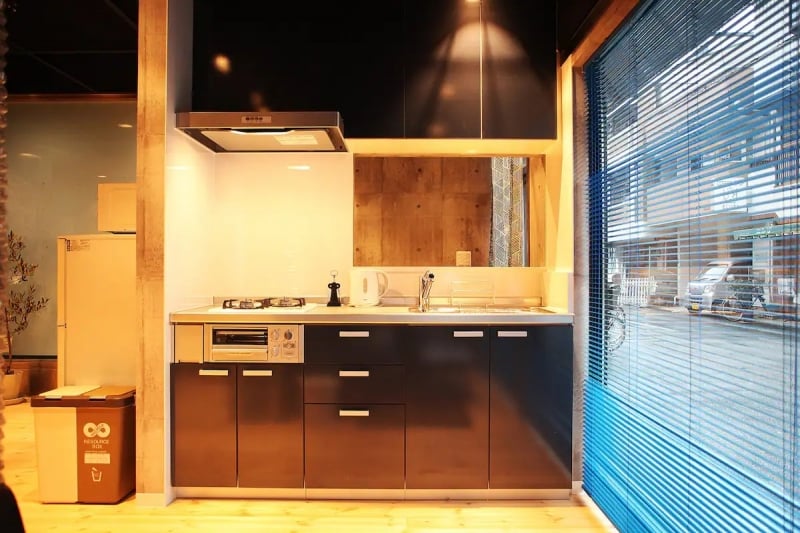 Listing name: 9min to USJ★Kazemachi Gusa INN★Gov Approved
Listing type: Entire rental unit
Max. no. of guests: 11
No. of bedrooms: 1
If an aesthetic Airbnb near Universal Studios Osaka is what you're after, we recommend this industrial-style guest suite. Formerly a dance studio and garage, its interior is impeccable: thoughtfully placed lighting fixtures, sleek furnishings, and a newly renovated kitchen and bath.
Keep in mind that it's one sprawling open space; groups who enjoy chatting with each other through the night will love it! Maximalist packers will also appreciate its location on the first floor of the building, which means there's no need to lug heavy baggage up the stairs. Moreover, the nearby Nishikujo Station makes it easy for sightseers to get to USJ and other tourist attractions. 
6. This two-storey house close to multiple Osaka hotspots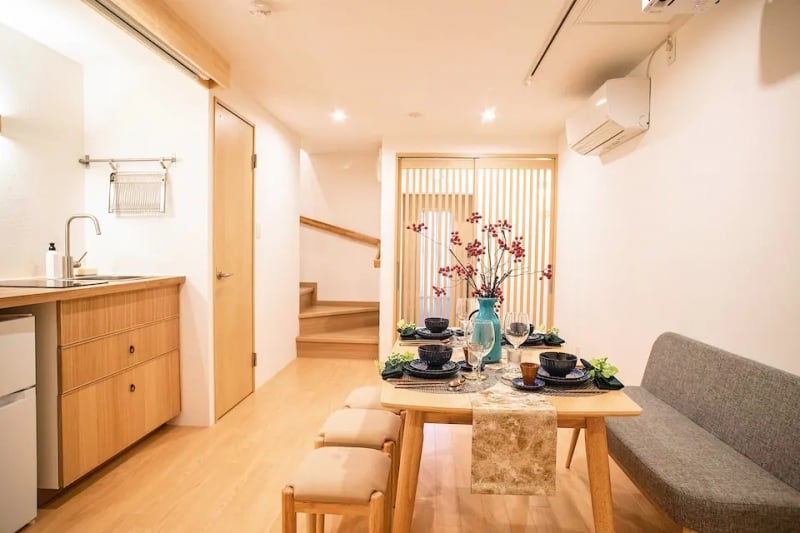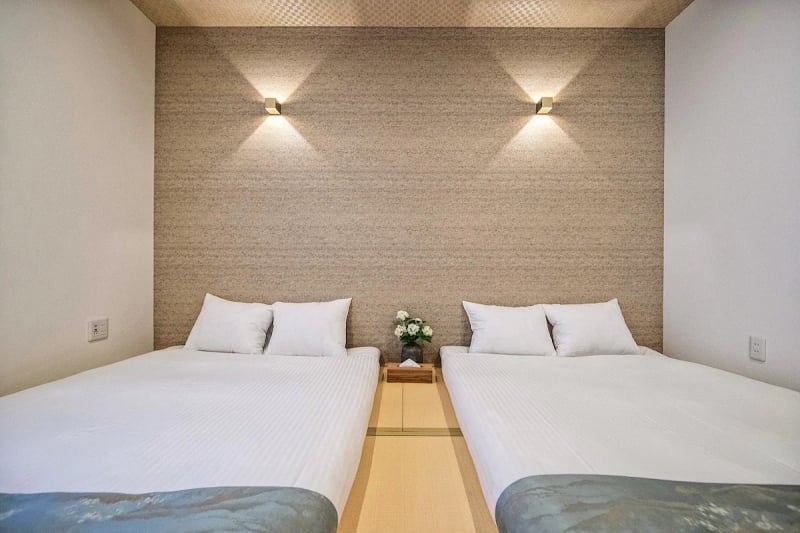 Listing name: 【zebrahouse Kujo】2WAY 6 min sta!2 stories,near USJ
Listing type: Entire vacation home
Max. no. of guests: 10
No. of bedrooms: 3
Experience Osaka to its fullest from this sunny private retreat. Housing three bedrooms spread out on two levels, the vacation rental offers ample space for both relaxation and entertainment. Free coffee and tea are a bonus! Not to mention, previous guests say that the house is as pretty as it looks in pictures.
Besides being near Universal Studios, this Airbnb is within walking distance to other attractions like Osaka Dome and Osaka Bay Tower. It's also close to convenience stores, train stations, and local eateries. 
7. This spacious Airbnb near USJ Osaka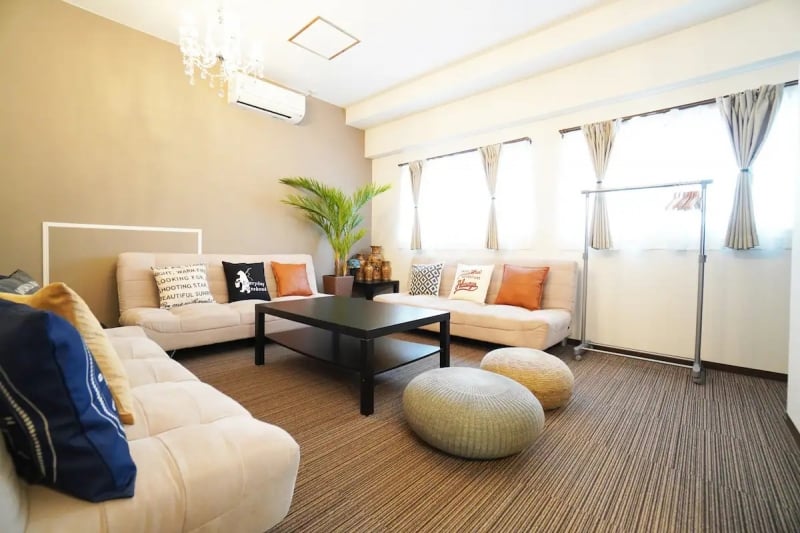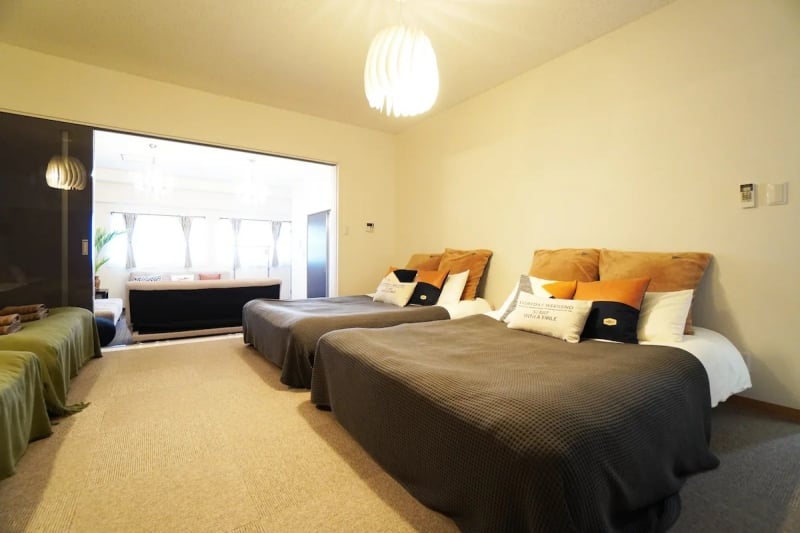 Listing name: [SPHA] Large 103m2 Room Near USJ for 13 Guests
Listing type: Entire rental unit
Max. no. of guests: 13
No. of bedrooms: 1
Planning a vacation for an extra-large group? Furnished with five double beds and three sofa beds, this large family unit fits more than a dozen travellers at a time. Although the price looks steep at first glance, it offers excellent value if you're splitting it 10 (or more) ways. There's also a kitchenette with all the essentials for basic cooking. 
If you want to stay near Universal Studios Japan, then this Airbnb in Osaka is pretty hard to beat: From here, it's a five-minute walk to Sakurajima Station, which is only one station away from the famous theme park.  
8. This beloved machiya filled with rustic charm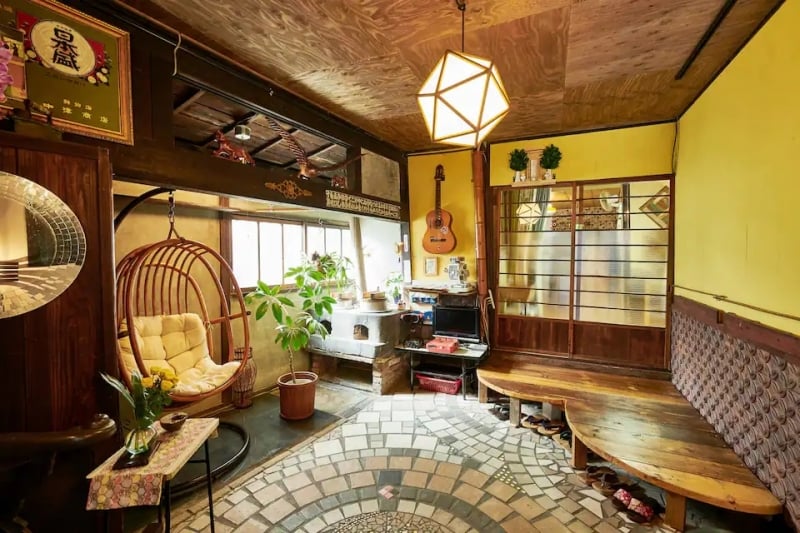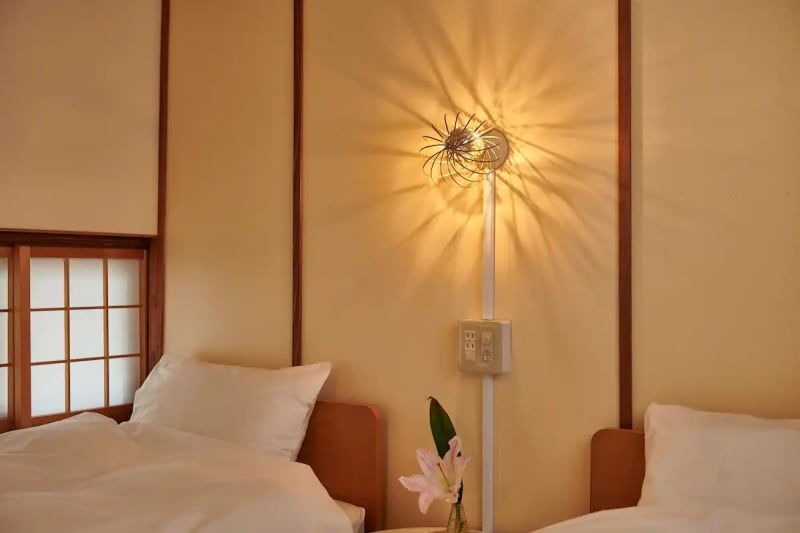 Listing name: Special Sweet Family Home(Small pet extra charge)
Listing type: Entire townhouse
Max. no. of guests: 6
No. of bedrooms: 3
Although we love the minimalist Japandi design, sometimes we want a taste of something different. Enter this authentic Japanese sanctuary in the old town of Kujo, Osaka. Originally an inn built over a century ago, it's one of the old wooden houses called machiya revived to serve as a home away from home for modern travellers. 
Enjoy poking around the traditional features, from the mosaic tiled flooring in the living room to the kamado stove. A few days aren't enough to enjoy all the other perks of this Osaka Airbnb: old-school video games, a collection of Japanese vinyl to play on the record player, children's toys, and rental bikes for exploring the neighbourhood. It's no wonder this is a popular pick for Airbnb stays near Universal Studios Osaka.
P.S. — Domestic tourists can bring their small pets for a minimal fee.
Also read: 10 Small Towns & Villages in Japan Worth Visiting
9. This elegant two-bedroom apartment near the public transportation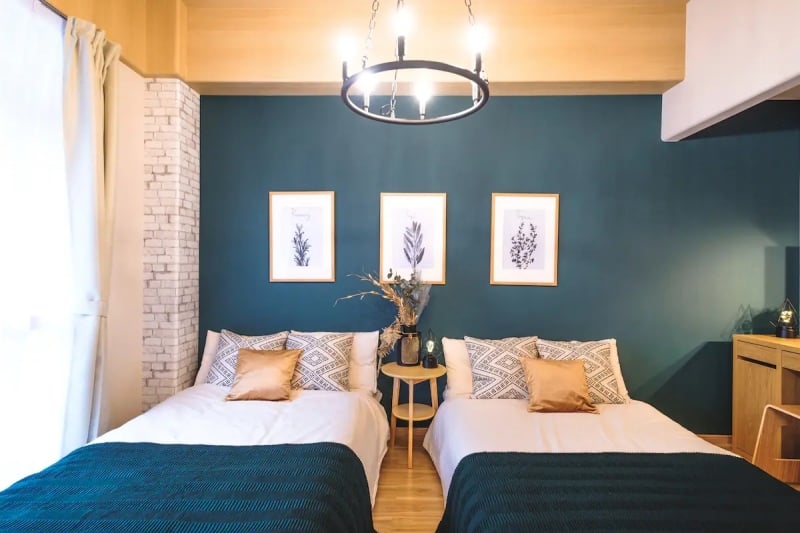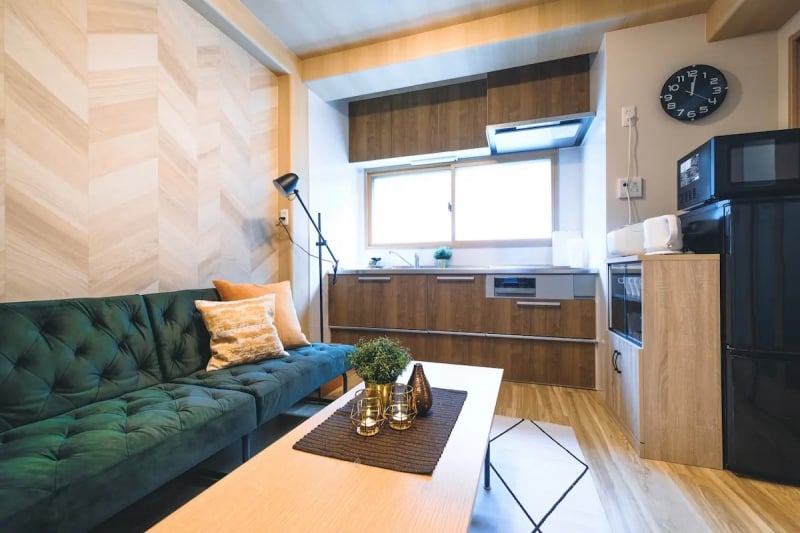 Listing name: Excellent access to major sightseeing facilities such as★ USJ★ Kaiyukan★ Osaka Station Excellent♫ infection control measures against infectious diseases♫
Listing type: Entire rental unit
Max. no. of guests: 9
No. of bedrooms: 2
Come home to this hotel-style condo when you want the best of both worlds: Although it's nestled in a quiet neighbourhood, the Airbnb is near Bentencho Station where tourists can hop on trains to Universal Studios Japan, Dotonbori, and other Osaka destinations. The tasteful interiors look like a boutique hotel, too! To add to that, there's a full kitchen, laundry facilities, and a small balcony. For long-stay guests, this may be an even better option than your big-name hotel.
10. This gorgeous villa for a VIP-worthy stay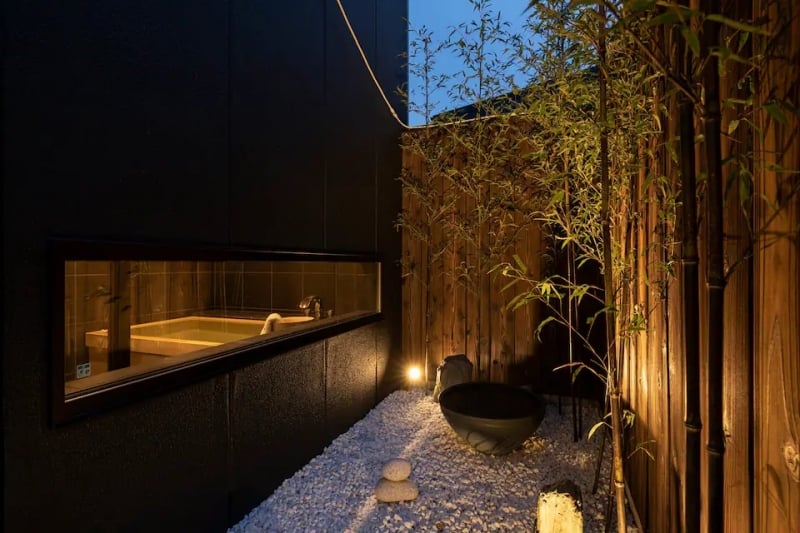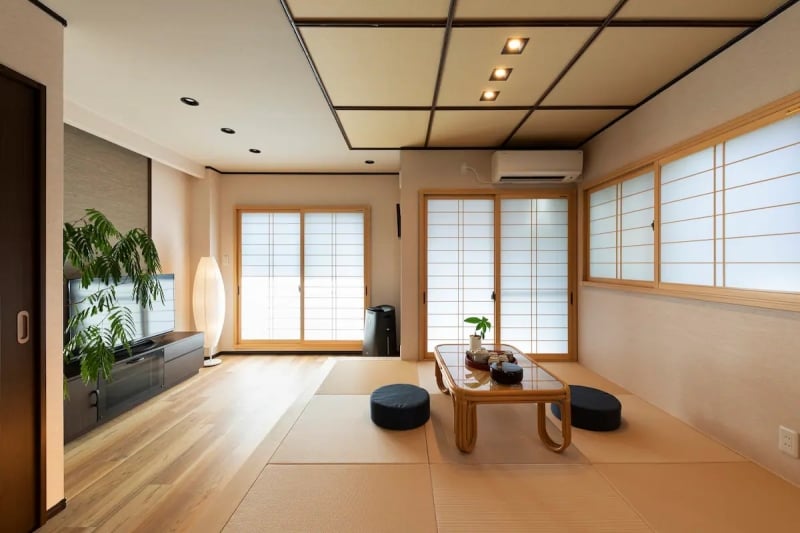 Listing name: Aeon, luxurious Japanese modern house, family trip! Parking available.Kyocera Dome USJ Nearby! 1 minute from the station!
Listing type: Entire villa
Max. no. of guests: 6
No. of bedrooms: 3
The last Airbnb on our list of stays near Universal Studios in Osaka just might be the most gorgeous of them all. Just look at this stunning villa. From the beautifully designed common spaces to the luxurious bathroom overlooking the zen garden, it's truly a standout. Three tranquil bedrooms promise a good night's sleep, no matter which room you choose. Some say the sprawling kitchen is the highlight, with state-of-the-art appliances and plenty of space to prepare meals. 
Travellers can relax in this quiet neighbourhood that's hidden from Osaka's bustling nightlife. But popular hotspots aren't far; the Airbnb is near Kujo Station, so sightseeing around the city is remarkably easy. 
Also read: Tokyo or Osaka: Which City in Japan Should You Visit First?
Truthfully, we never really grew out of our theme park phase. If you're in the same boat and you've got an upcoming trip to Japan, then these Airbnb homes in Osaka near Universal Studios offer the ideal accommodations for you and your crew. Travelling to other parts of the Land of the Rising Sun? Check out our Airbnb recommendations in Tokyo, Kyoto, Sapporo, and Niseko.
Got a property you'd like TripZilla to feature? Inquire with us here.
---
This article contains affiliate links. When you make purchases through these links, we may earn a small commission at no additional cost to you.