Japan has taken its love for Pokemon to the next level by assigning prefectures their very own Pokemon ambassadors. The iconic pink pokemon from Generation I called Chansey was rightfully delegated to Fukushima prefecture. If you didn't know, "chansey" in Japanese literally translates to "lucky," while Fukushima is written using the kanji for "lucky" and "island" (福島). 
Also read: Japanese Budget Airline Launches Vending Machines for Plane Tickets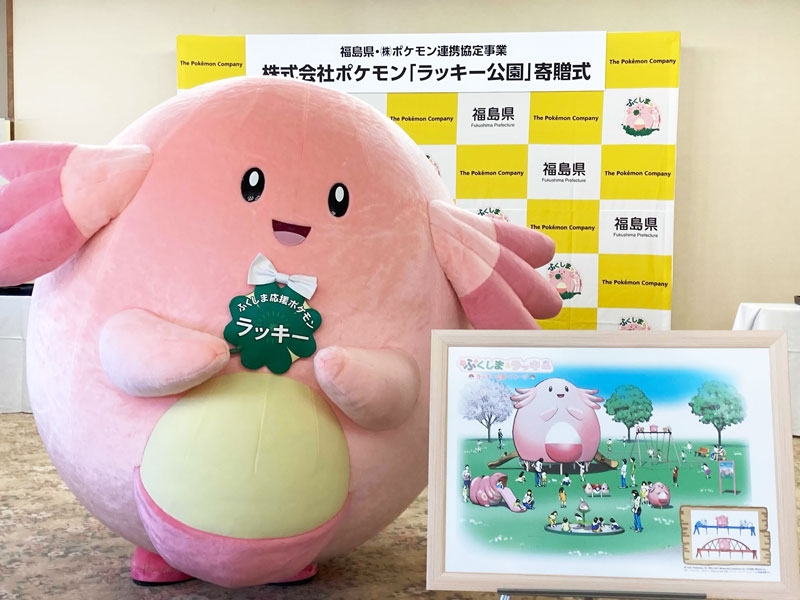 Well, the prefecture is living up to its name by gracing its locals with even more luck in the form of adorable Chansey-themed parks. As part of the Pokemon Local Acts campaign, Fukushima will open four Chansey parks which will be the first of their kind in Japan. The four towns lucky enough to benefit from these new projects are Koriyama, Namie, Yanaizu, and Showa. The Namie Chansey park will reportedly be the first to open in December at the Namie Michi no Eki rest stop. All the other parks will open in the spring of 2022. 
Also read: A Giant Frieza Appeared on Shinjuku's 3D Billboard & There's More to Come!
So far, the concept art for the Chansey parks features a giant Chansey slide, swings, and bars that are also designed with other pink coloured pokemon, such as Cleffa, Igglybuff, and Lickitung. The formal dedication ceremony for the future Chansey parks was held in Fukushima on 14 Oct 2021, with Chansey as the guest of honour. Looks like Chansey took a break from the Pokemon Center just to attend the big event!
When the time comes when we can tour Japan again, we're sure that the sight of the Chansey parks in Fukushima will make us all googly-eyed. Are you ready?
---
All images credited to Daisuki Information Bureau | Official Website