Osaka is arguably one of the three most popular travel destinations in Japan, with the other two being Tokyo and Hokkaido. While it is neither the giant metropolis that Tokyo is nor does it possess the nearly transcendent natural beauty around Hokkaido, Osaka is a unique city in its own right. I mean, it even has its own dialect! A very rustic, charming dialect, I might add.
Naturally then, there are many wonderful things one can do while in Osaka and here's a list of the 24 best things to do to get you started!
1. Gaze in awe at the beautiful Osaka Castle, a true historical monument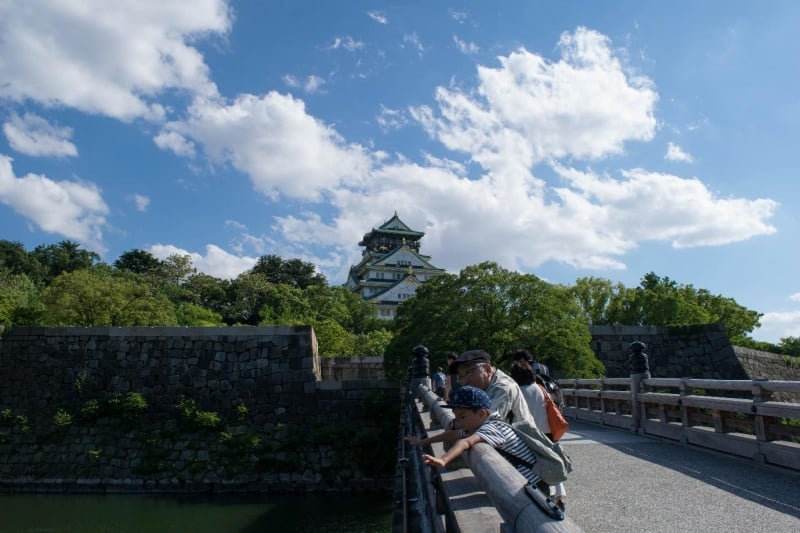 2. Enjoy pleasant scenery at the Hanahaku Memorial Park Green Land
3.
Admire the natural beauty of Meiji no Mori Mino Quasi-National Park
The natural beauty of the park provides an escape from the bustling life of Osaka City. The Waterfall of Mino here is one of the most popular waterfalls in Japan. The best time to visit would be during autumn when the red leaves of the season blanket the park.
4. Pay a visit to the Shitennoji Temple, Japan's first ever Buddhist Temple
Legend has it that it was built all the way back in the year 593 to enshrine the Four Heavenly Kings!
5. Pray for good fortune at Sumiyoshi Taisha, Osaka's most popular shrine
6.
Peer into the Gates of Hell at Senkouji Temple
A "fun" activity here in the main temple hall is the afterlife fortune telling, also known as the Paradise or Hell Check. Basically, if you get a "bad result", you are "punished" by a loud…ahem, well, SOMETHING happens…#noSpoilers
7. Catch a traditional Kabuki Performance at the Osaka Shochikuza
8.
Get close to Japanese youth culture at Amerika-Mura
Affectionately known as Amemura for short, here you can find multiple shops selling hip and trendy fashion accessories and clothes. It's a hotspot among youths in the city and also contains many cafes and eateries.
9. Shop till you drop at the Tenjinbashisuji Shopping Arcade
A wide variety of shops located along four streets which stretch up to over two kilometres in length make this the longest shopping arcade in the whole of Japan. Nuff' said – time to go shopping!
10. Visit Den Den Town in Nipponbashi, Osaka's version of Akihabara
11.
Hop on the Osaka Aqualiner for a scenic night cruise along the river
The cruise lasts about an hour and will pass through many of Osaka's major sightseeing locations such as Osaka Castle and Nakanoshima! What a unique way to see the city!
12. Enjoy a scenic view of Osaka from the observation deck of the historical Umeda Sky Building
13.
Take a walk around Nakanoshima Park at night
The park cuts between the Dojima and Dosabori Rivers and contains a beautiful rose garden. It is akin to an oasis given its location within the Osaka Business District. At night, the park is beautifully illuminated, making the many surrounding cafes an ideal dating spot.
14. Relax and enjoy the ambience of the Minato-machi River Promenade
15. Stay overnight in a capsule hotel
While they are springing up around the world, the origin of capsule hotels can be traced back to Osaka. In 1979, architect Kisho Kurokawa introduced this unique hotel concept to the bustling Umeda district. Since you'll be in the hometown of capsule hotels, book a stay in one and experience it for yourself. For the uninitiated, read this guide before you go.
According to HotelsCombined, Singaporeans stay an average of three nights in Osaka, and rooms cost them approximately US$165 per night. The bonus of staying in a capsule hotel is that it's affordable, with some as low as US$50 per night. You'll save money and bag an unforgettable experience!
16.
Hit the food trail at the iconic Dotonbori Food District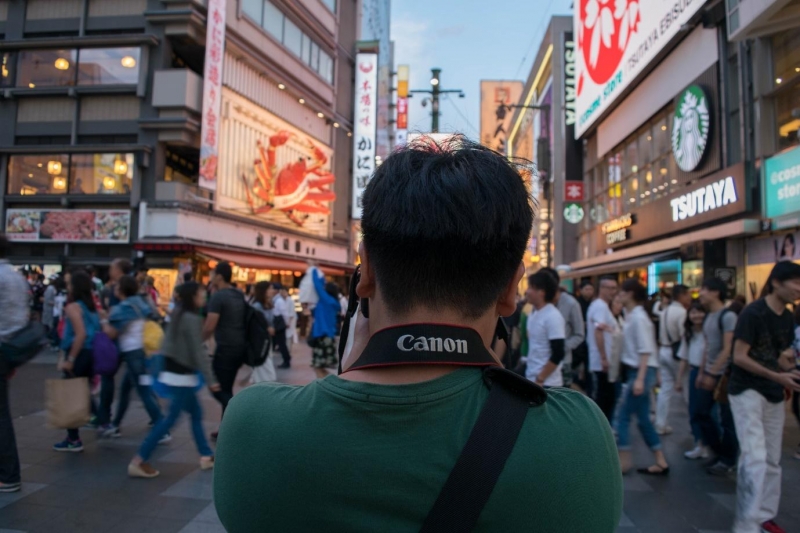 From traditional street food like takoyaki, yakitori, and kushikatsu to exceptionally fragrant ramen and messy okonomiyaki dinners, you'll eat till you can eat no more at Dotonbori. There's a reason why Osaka is known as the kitchen of Japan!
17. Head to Yoshino Sushi for a satisfying sushi meal
In operation for more than 150 years, Yoshino Sushi serves amazingly delicious Hako (boxed) sushi, a traditional pressed sushi that is native in Osaka. Instead of rolled sushi, Hako-sushi is shaped using a rectangular wooden mould, giving it its unique shape and texture.
18. Make your own takoyaki at the Konamon Museum in Dotonbori
19.
Sample the freshest sashimi (and other tasty snacks) in Kuromon Market
20.
Drink FREE beer at the Asahi Beer Suita Factory
The birthplace of Asahi Beer. Free beer for all visitors of legal age. Say no more, fam. Sign me up!
21. Fulfil your magical fantasies at Universal Studios Osaka
22.
Spend a day at the Osaka Aquarium
The Osaka Aquarium is one of the largest in the world and it recreates the habitat of the Pacific in giant water tanks. Occasionally, the aquarium is illuminated by more than one million lights, adding another layer of beauty to the spectacular experience.
23. Pamper yourself silly at Spa World
Boasting a variety of onsens and hot springs from global settings, Spa World promises to be a fun place to visit for the whole family!  
24. Take a day trip to Nara Park and hang out With Bambi's cousins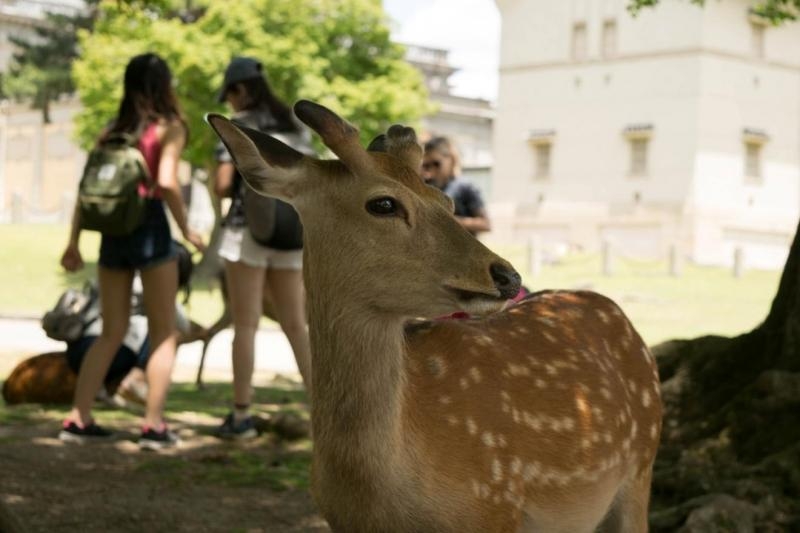 Just…don't get freaked out when they start hoarding you for (deer) cookies.
Start exploring the Kitchen of Japan
And there you have it, 24 must-do things in Osaka! Of course, there's even more to do in Osaka than what this list contains, and the only way to experience it all is to visit Osaka personally! So start planning now.