In 2020, Singapore was ranked as the second most overworked and ninth from the bottom in work-life balance among 50 cities. This was in spite of COVID-19 and its work-from-home (WFH) arrangements. Coupled with a bulk of 2020 spent indoors, the pent-up frustration of being cooped up at home can be unbearable. That's why we've put together a list of activities to destress in Singapore after a long day at work: It's time to let your hair down! 
Also read: 7 Indoor Activities to Fight Singapore's Gloomy December Weather  
1. Bring out your inner Axe Factor
Have you ever felt so frustrated that you just wanted to throw an axe at something? You're in luck because The Axe Factor lets you do just that. Prepare to hurl real axes at a wooden target board (without harming anyone, of course) as you sharpen your aim to battle it out with friends in a round-robin tournament. 
Get your muscles pumped up because axe-throwing definitely looks easier than it is! 
2. Go on a rampage at The Fragment Room
If throwing axes at wooden boards isn't your thing, you'll be happy to know that a baseball bat substitute awaits at The Fragment Room. Gear up in a protective jumpsuit and get ready to smash tomorrow's worries away. 
The Fragment Room is Singapore's very first Rage Room, a safe space to vent all your pent up frustrations. You can expect to destroy a variety of items such as television sets, glasses, and plates. If that isn't enough, top up $15 to bring your share of items to destroy. Who says spring cleaning has to be boring? 
3. Destress with urban farming
Being entrapped in a concrete jungle can get stifling. Head outside the urban landscape to Open Farm Community, Singapore's pioneering urban farm and open-concept kitchen and restaurant. 
Enjoy their generous selection of meals made with ingredients from local produce and selected ethical imports. Open Farm Community supports a large network of local and Southeast Asian organic growers looking to revive the agricultural scene. Furthermore, they encourage growing food at under-utilised spaces like rooftops and walkways and they also spearhead the "Grow Your Own Food" movement. Who says that urban farming can't be an activity to destress in Singapore? 
Calling all urban farming enthusiasts and curious souls, you wouldn't want to miss this opportunity! 
4. Kick away your frustrations with Muay Thai
More people are picking up combat sports (think MMA, BJJ, and Muay Thai) with the rise of martial arts gyms around the island. If you're looking to pick up a new hobby or simply try something new, you can consider attending free trial classes at select gyms. They have a selection of class packs and unlimited monthly membership for those looking to commit for a longer duration.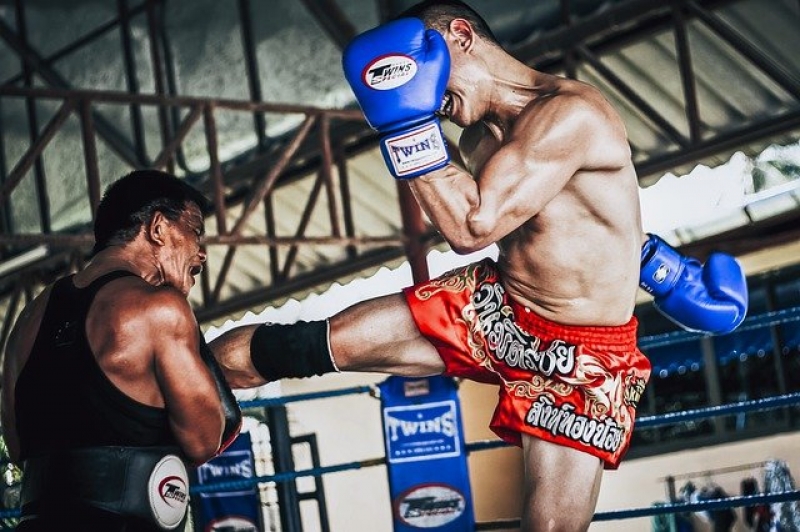 Push your limits further by attending classes at Muay Thai gyms like Muay Art Fitness at PUB Recreation Hub. They cater to students of all levels and organise family and corporate bonding sessions, too. Its welcoming community will get you hooked on Muay Thai in no time.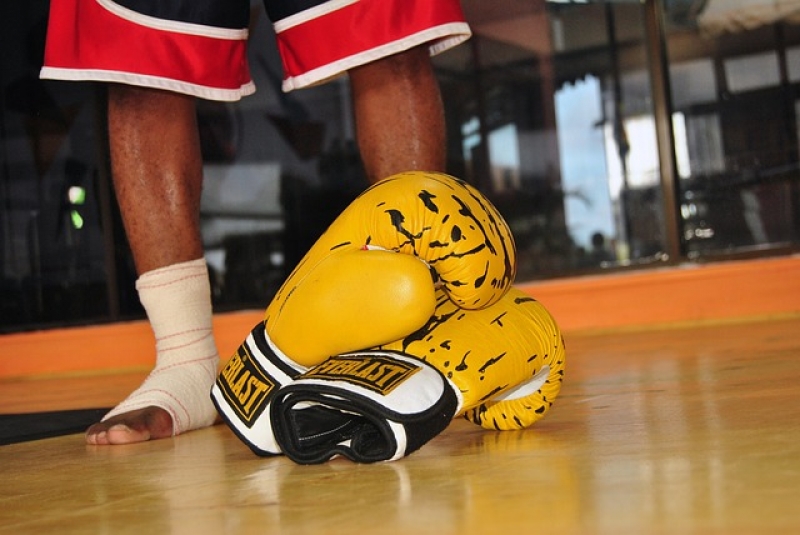 5. Unleash your inner Picasso at Splat Paint House
Painting, but this time with a twist (and some spills). Get ready to paint the town red with this exhilarating art jamming experience. Arm yourself with any weapon of your choice: We're talking about ice cream sticks, syringes, and even squirt guns. Suit up in protective overalls, unless you want to decorate your clothes, and start painting!
For artists who aren't bounded by painting within the lines or copying images off a screen, we reckon you'll enjoy this. What's more, Splash Paint House has recently added UV paint to its collection! 
6. Get warm and fuzzy with pet cafes
Cue the "awws" and "oohs" when you visit the variety of pet cafes on the island. They include crowd favourites like We are the Furballs and Cat Cafe Neko no Niwa. 
It's time to channel your inner crazy cat lady vibes as you snuggle with these adorable felines. If you're a dog-lover, prepare to be blown away by the indescribable amount of cuteness as you play with man's best friend. We can't think of any better option than this therapeutic activity to destress in Singapore! 
Warning: Your heart may burst from hanging out with these fluffy friends. 
7. Try out acroyoga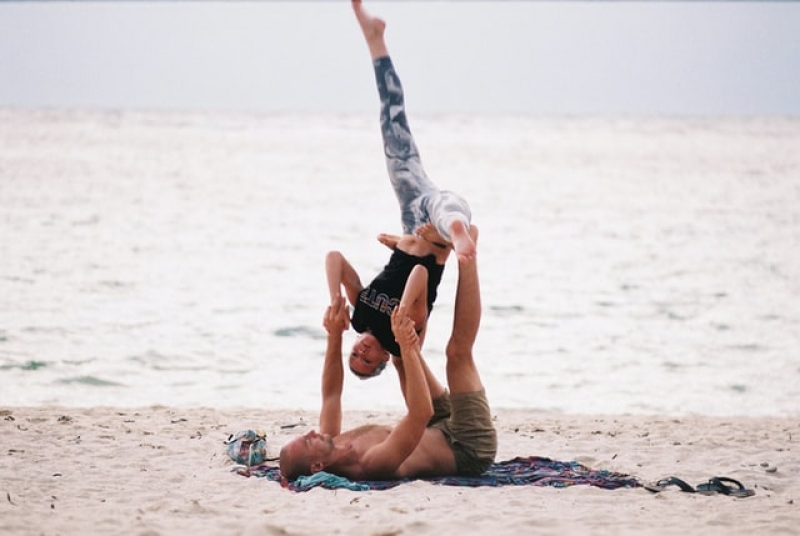 Acroyoga is a physical practice that blends acrobatics and yoga in which someone is usually lifted. It combines elements of flexibility, therapeutic massage and strength for people who practice it. 
Much like aerial yoga, acroyoga has begun making a name for itself across studios in Singapore. Growing communities of practitioners often experience challenging yet fruitful sessions, where they are encouraged to destress and build strong connections with other members. 
It may look daunting, but acroyoga has paved the way for new forms of yoga being practised in Singapore. Try this out if you're looking for a zen, challenging environment to retreat to amidst the hustle and bustle of life! 
8. Channel your inner aesthetic at Singapore's oldest surviving dragon kiln
The Tan family behind Thow Kwang Pottery Jungle has preserved their legacy since time immemorial. From supplying pottery ware in 1965, Thow Kwang Pottery now supplies handmade crafts to cafes, restaurants and hotels. 
Thow Kwang hosts workshops for the public and guided tours around dragon kiln. For animal lovers, they even have a paw stamping workshop if you're looking to personalise your pet's bowl. Pottery workshops have been trending of late and it's definitely a relaxing activity worth checking out. Don't forget to bring home a craft or two as well! 
9. Jump for joy at AMPED Trampoline Park
Shoutout to all adrenaline junkies: Get your heart pumping with AMPED Trampoline Park. Located in River Valley, this park features a slam-dunk zone, dodgeball, and 35 interconnected trampolines free for all. They even have a NERF Night if you're looking to challenge your trampoline-jumping and NERF skills!
Jumping across each trampoline may look simple enough, but we guarantee you'll break a sweat in no time. Due to COVID-19 regulations, make sure to book a slot before heading down to avoid disappointment.
Trying to stay afloat in our competitive environment and the unending rat race can get overwhelming. Remember to take a breather once in a while and recharge yourself for the week ahead with these activities to destress in Singapore! Better still, grab a friend (or even a date) and soak up all the fun and laughter before the Monday blues hit.
If these activities don't seem to fit the bill, check out our list of hiking and nature trails we put together to spend some time with nature instead!