Western Australia is the perfect place to visit for a fun-filled vacation for the whole family as there is something extraordinary for everyone! Boasting unique flora, fauna, expansive beaches and good food and wine, the list of attractions and activities is endless.
We have curated the best experiences from the region as a must-do guide that is guaranteed to inspire and entertain young and old alike.
1. Snorkel, surf and animal-spot at Rottnest Island
Perth's idyllic island playground, Rottnest, is just a short ferry ride from the mainland and a world away from city life. With 63 stunning beaches, 20 beautiful bays and many coral reefs and you can enjoy some of Australia's finest swimming spots, snorkel trails and surf breaks at this island paradise.
You can also meet the cutest mini marsupial found only in Western Australia, the quokka – made famous worldwide for the "quokka selfie".
With no cars on the roads, riding is the best way to get around, with bicycle hire available at the ferry terminals and on the island. You can also hop on and off the Bayseeker Bus which regularly runs around the island.
More family fun in the form of golf, tennis, shopping and guided tours can be found in Thomson Bay, as well as cafes, restaurants and takeaway options. Tours on land and sea offer insightful experiences, from wildlife encounters with quokkas, seals, ospreys and whales, to history and cultural tours bringing Rottnest's colourful maritime, convict, colonial and World War II heritage vividly to life.
Getting to 'Rotto', as the locals affectionately call it, is a breeze. Just 19 kilometres off the coast, ferries depart regularly from Fremantle, Perth's Barrack Street Jetty and Hillarys Marina. You can even opt to arrive in style by helicopter or air taxi, or even cruise across in your own boat.
Location: Rottnest Island, Western Australia, 6161
2. Have breakfast with koalas, then lunch with kangaroos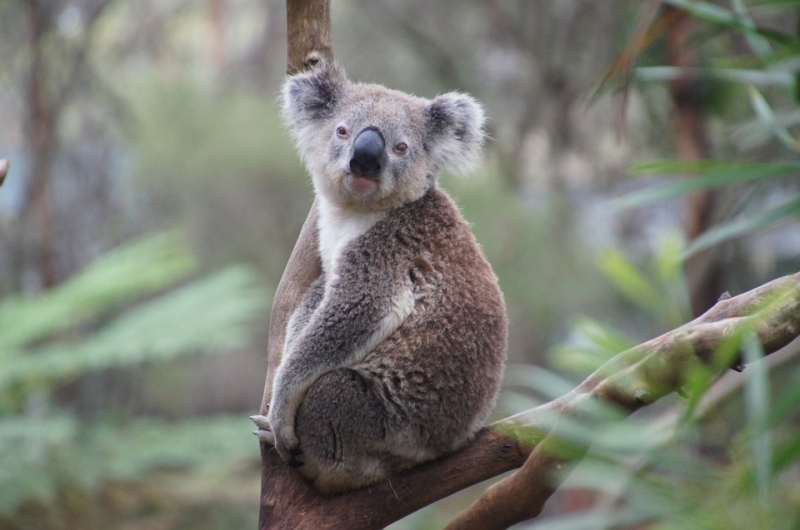 The Perth Zoo brings you face-to-face with more than 1,200 animals from all corners of the globe, each with their own unique habitat. Get a chance to see quokkas, numbats, Australian shoveler, dibblers, chuditch and many more unique species of animals. Want to get up close? Book one of the daily Eye to Eye encounters and you could have the chance to feed a giraffe or meet a Galapagos tortoise.
For a morning that is truly extraordinary, head for the Outback Splash Family Fun Park in Bullsbrook, just a 20-minute drive north on the Great Northern Highway, and have breakfast with a colony of koalas. You can also visit Caversham Wildlife Park – one of Western Australia's largest collections of native animals. Have lunch with the kangaroos, koalas, wombats, possums, emus, dingos, echidnas, quokkas, quolls and more!
Perth Zoo: 20 Labouchere Road, South Perth, Perth, Western Australia, 6151
Entry cost – $29.0
Caversham Wildlife Park: Lord Street, Whiteman Park, Whiteman, Western Australia, 6068
Entry cost – $23
Outback Splash Family Fun Park: 1635 Neaves Road, Bullsbrook, Western Australia, 6084
Entry cost – $23.50
3. Go on "Australia's Best Roller Coaster" at Adventure World
Spend an amazing day with family and friends enjoying over 25 rides and attractions including the world-class Abyss, named "Australia's Best Roller Coaster" by the Founder of the Australian Coaster Club, the enchanting Dragon's Kingdom with Yarli the Loveable Dragon and Flossy the Fairy, and the popular Kahuna Falls with its water slides and giant 1,000 litre tipping bucket!
Adventure World is only 25 minutes from Perth and 15 minutes from Fremantle by car. The theme park is easily accessible by public transport from Fremantle and Cockburn Central train stations via the 520 bus route. Adventure World is open for the whole summer, from September to April each year. What's more, children aged three years and under can enter for free! A visit this summer will be on everyone's list of things-to-do in Perth.
Location: 351 Progress Drive, Bibra Lake, Western Australia, 6163; Entry cost- $57.0
4. Step into Fremantle Prison
Fremantle Prison is one of Western Australia's premier cultural heritage sites and tourist attractions. Built by convicts in the 1850s, Fremantle Prison was used as a place of incarceration for 136 years before being decommissioned as an operating maximum security jail in 1991. Visitors can 'step inside and do time' with Fremantle Prison's experienced guides on a range of fascinating tours. Prison Day Tours highlight convict and prison life, daring escapes and colourful characters in tales laced with prison humour.
Visitors with a spirit for adventure can descend 20 meters below the Prison to explore a one-kilometre labyrinth of tunnels by foot and by boat on a Tunnels Tour or delve into the darker side of the Prison's history at night on a spooky Torchlight Tour.
Location: 1 The Terrace, Fremantle, Western Australia, 6160
Entry cost: Adults- $20.0 – $60.0; Children – $11.0 – $40.0
5. Meet penguins and sea lions at Shoalwater Islands Marine Park
Pristine islands, reefs and shipwrecks make for excellent diving, snorkelling and wildlife watching at Shoalwater Islands Marine Park.
At Penguin Island, little penguins breed in the burrows – watch them being fed at the interactive centre. The island is also home to breeding colonies of silver gulls, fairy terns, bridled terns and Caspian terns. Take to the water and you'll probably run into a pod of bottlenose dolphins who call the marine park home. You can swim with dolphins on tours which operate regularly. Seal Island is also occupied by a colony of rare Australian sea lions which can often be seen fishing and swimming in nearby waters.
Shoalwater Islands Marine Park is accessible from Rockingham, located an easy 40-minute drive south of Perth.
Location: 135 Arcadia Drive, Rockingham, Western Australia, 6168
6. Visit a beach straight out of a postcard
Cottesloe Beach is Perth's most iconic beach. A living picture postcard, known for its white sand, majestic Norfolk Pines and buzzing boulevard of cafes and bars, Cottesloe is the ideal spot for a swim, surf, snorkel, picnic, sunset drinks, or a fish and chip dinner by the sea.
'Cott', as it's affectionately known, can be reached by car, bus or train from Perth. Take a 15-minute drive from the city, hop on the regular Transperth buses, or jump on the Fremantle train line and enjoy a pleasant 600-metre walk to the beach from Cottesloe station.
In March, you will also see Sculpture by the Sea transform the foreshore into the most incredible outdoor gallery space.
Location: Marine Parade, Cottesloe, Western Australia, 6011
7. Indulge in wines at The Swan Valley
Indulge the senses with a trip to Swan Valley and Darling Range. The vineyards of Western Australia's oldest wine region invite you to sample their fruits, feast on award-winning local produce, discover the local heritage and relax in the natural bushland of the Darling Range.
Just a 25 minute drive east of Perth, the Swan Valley is a world away from city life. You can reach it by road, or take the scenic route aboard a Swan River cruise from Perth's Barrack Street Jetty. You can even winery-hop in the back of a horse-drawn wagon or chauffeured classic car. For the family foodies, those with kids will also love the chocolate factory, lavender farm, Whiteman Park, wildlife parks, mazes, Supa Golf plus a whole range of activities and fresh food to sample.
Location: Guildford, Western Australia, 6055
8. Have picnic at Kings Park
With its remarkable expanses of unique bushland, tranquil parkland and botanic garden, Kings Park is one of Western Australia's most popular visitor destinations. Kings Park and Botanic Garden has extensive city and river views, and panoramic views of the Darling Range.
The magnificently sited State War Memorial is also one of several scenic vantage points. It is a popular place for picnics, pleasant walks, cultural and ceremonial events. There are picnic and barbeque facilities, public toilets and playgrounds at several locations in Kings Park.
Location: Kings Park, Perth, Western Australia, 6005
9. Kayak, camp or cruise along Elizabeth Quay
Elizabeth Quay has transformed the foreshore into a free playground for all ages to enjoy the city's active lifestyle, abundant sunshine, amazing views, alfresco dining, outdoor markets and lively festival scene.
Hop aboard the ferry running between the quay inlet and South Perth, join a river cruise from Barrack Street Jetty, or take your own boat, canoe or kayak and pitch up at the free public moorings in the quay. Cycle or walk the riverside trail and explore the one and half hectares of inlet, island, landscaped gardens and public art via the striking arched suspension bridge and promenade circuit.
Be sure to check Perth's calendar before your visit for special events at Elizabeth Quay inlet, and take in a show against the stunning backdrop of Perth's cityscape and Swan River.
Location: The Esplanade, Perth WA 6000, Australia
10. Bonus: Festivals!
If you are planning a summer break with your family in Perth, do look out for the following events and make the most of your trip:
Fremantle Street Arts Festival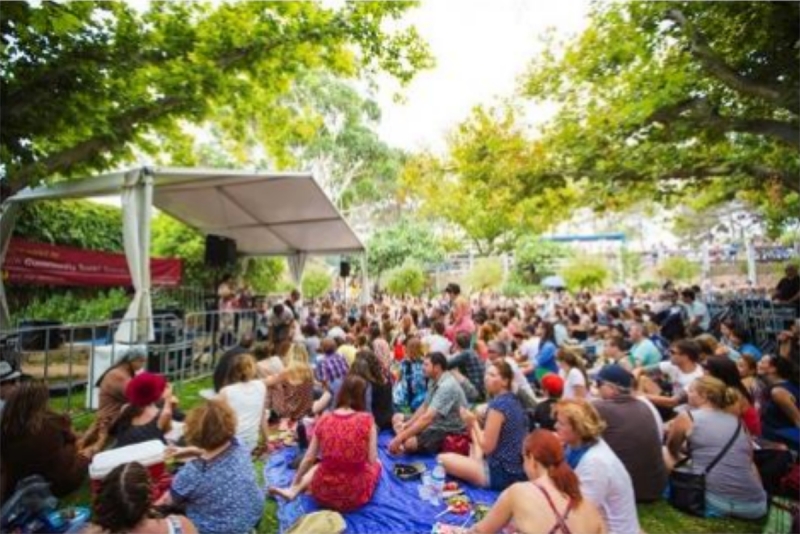 The Fremantle Street Arts Festival is set to bring some of the world's best street, outdoor theatre, music, comedy, circus and cabaret performers to the iconic port city. This precocious festival will bring performers from around the globe to the streets of the port city for three full days over the Easter long weekend.
Dates: April 14-17, 2017
York Motorcycle Festival
York Motorcycle Festival is held on the main strip of the town and is a family friendly weekend of events. Market and trade stalls are setup along with entertainment throughout the two-day festival. Highlights will include exciting Freestyle Motocross demonstrations, live music, show and shine competitions, custom bike displays, and children's activities.
Dates: April 15-16, 2017
Pinjarra Festival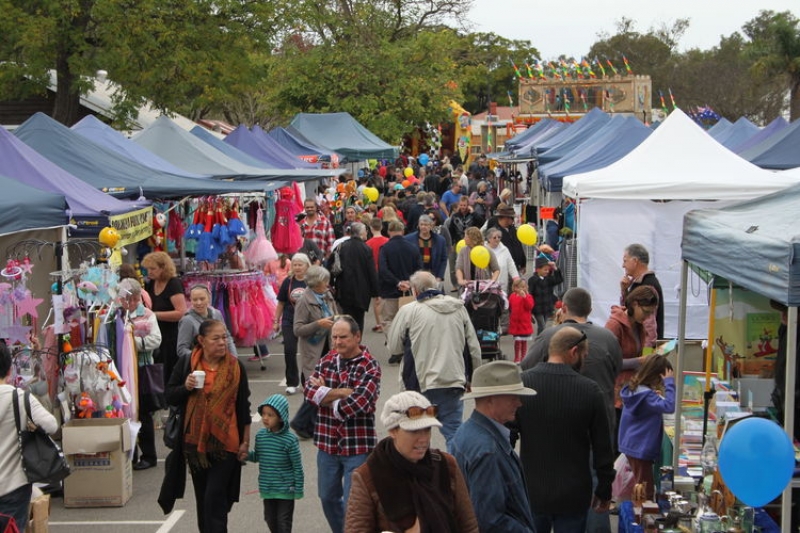 Head down to Edenvale Homestead on the Western Australia Day long weekend to enjoy the Pinjarra Festival. This festival celebrates the Murray area's distinctive rural history and lifestyle, with a display of local arts, crafts, produce and activities significant to the region. The festival boasts an entertainment line-up of headlining acts that will entice all ages, as well as an array of musicians, market stalls, amusement rides and children's activities.
Dates: June 3-4, 2017
Arm yourself with this travel guide, and get ready to delight in the wonders of Perth with the whole fam' gang!
---
Information credited to Cohn & Wolfe on behalf of Tourism Western Australia