Spring, spring, spring… The birds are chirpin', the flowers are a-bloomin', the land of Melbourne is filled with much fun and joy as this bountiful season beckons! Indeed, there's truly no other better time to visit Melbs than during this period, a time where the weather is simply perfect and you feel light as air!
Not convinced? Well, never fear, at the end of this article you most definitely will be! Here's why Spring is the absolute best time to visit Melbourne.
1. Tiptoe Through the Tulips at the Tesselaar Tulip Festival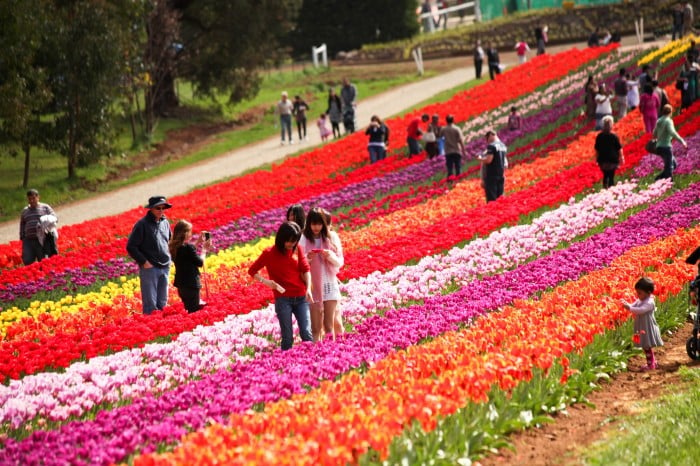 Image credit: Tesselaar Tulip Festival 2016
Just look at these blooms. Are they out of this world or what?! So why not head on over to the Tesselaar Tulip Farm, an hour's drive away from Melbourne, from the 8th of September to the 4th of October and take a prance through these bloomin' tulips! Psst… I heard that they planted over a HUNDRED THOUSAND more tulips for the festival this year, so there's really no other better time to go than this spring.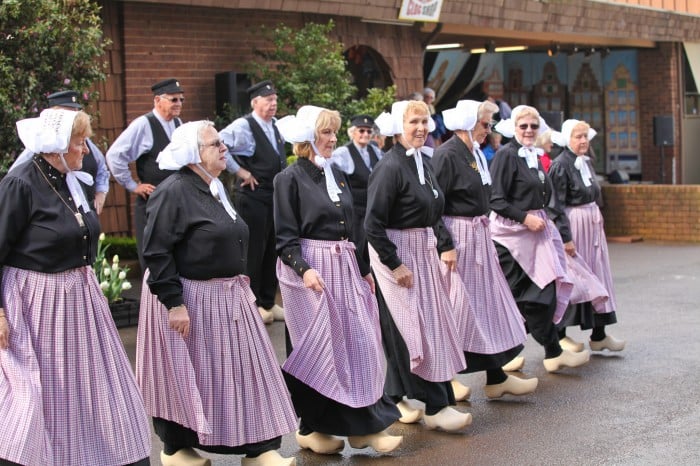 Image credit: Tesselaar Tulip Festival 2016
Of course, that's not all that this festival has to offer – there's really no need to go all the way to Holland to view these magnificent blossoms, no, this festival has its very own Dutch Weekend (16th-18th September) to bring the Holland vibes to you! Featuring Dutch food, music, windmills, clogs (duh), and so much more, be there or be square for this totally fun week!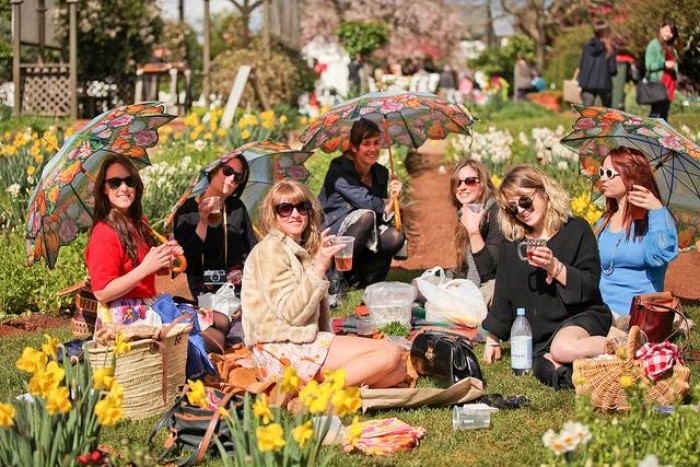 Image credit: Tesselaar Tulip Festival Facebook
If not, maybe the Food, Wine and Jazz Weekend (25th-27th September) is more up your alley? After all, what's Aussie without its famous wines that are sure to impress you! Alongside many saliva-inducing foods such as Japanese street food, baked goodies, barbequed delights, coffee, ice cream, and so, so much more, it's bound to be an absolutely lip-smacking weekend.
Whatever day you choose to go, though, there's bound to be something for everyone, from the huge range of foods available daily, to live music acts to pump up the festival vibes. Mark your calendars everybody, this is one event you don't want to miss!
Also Read: Why Melbourne Should be your Next Girls Getaway
2. Get Your Heart Pumping at the Spring Racing Carnival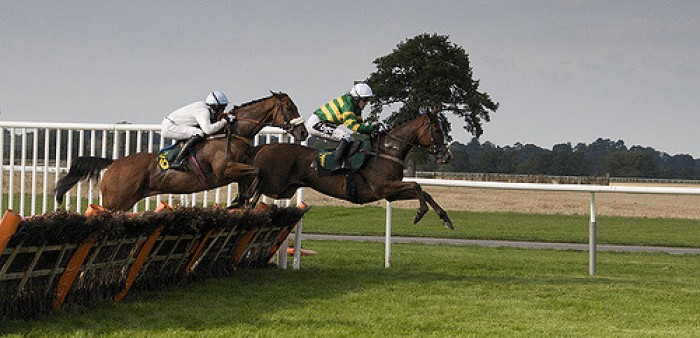 Image credit: Paul
Ever been to a live, thoroughbred horse race before? Well, fear not, here's your chance to witness this adrenaline-fuelling event as you shout till you're hoarse (pun intended) for your favourites from the different races at the Spring Racing Carnival!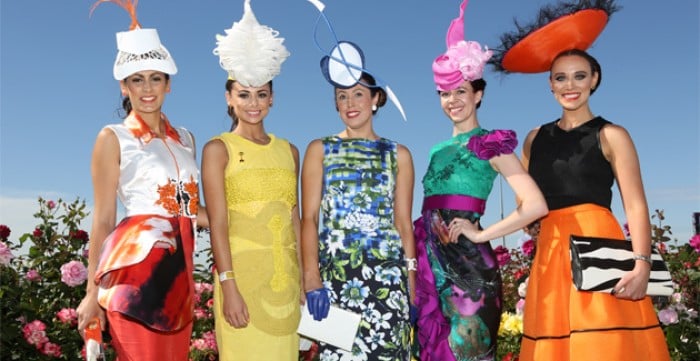 Image credit: Victoria Racing Club
Okay, so maybe you're not all that into the horse-racing scene. Not to worry, though, this annual carnival features other events as well, such as housing Australia's largest and most prestigious outdoor fashion event. That's right, get ready to have your socks knocked off with the superbly chic and cool Myer Fashions on the Field! Seriously, this is the place to be at, ladies, to see and be seen. Who knows, you might even network with the most unexpected people here!
Whatever it is, whether you're there for the races, fashion, or food, take joy in indulging in the festivities and atmosphere of Melbourne's most popular horse race, a perennial spring favourite for the aussies.
3. Have Yourself a Scrumptious Picnic at One of the Best Botanical Gardens in the World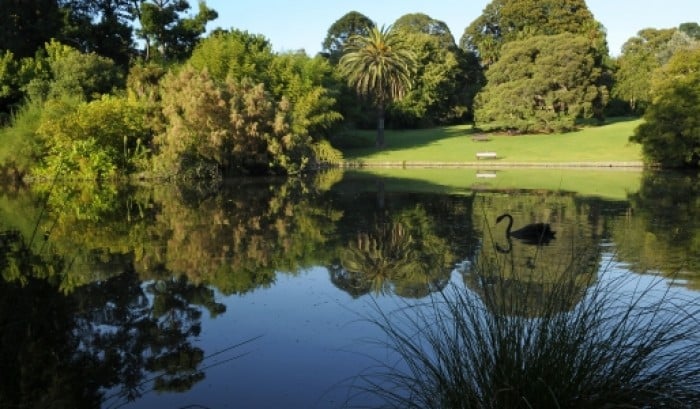 Image credit: Royal Botanic Gardens Victoria
What's even better than visiting an internationally-renowned botanical gardens? Having a picnic at an internationally-renowned botanical gardens, of course. And, seriously, there's no better time to have this picnic than in spring, where flowers are blooming and the birds are chirping, as well as how the temperate weather of Melbourne is finally just right. It's totally indisputable!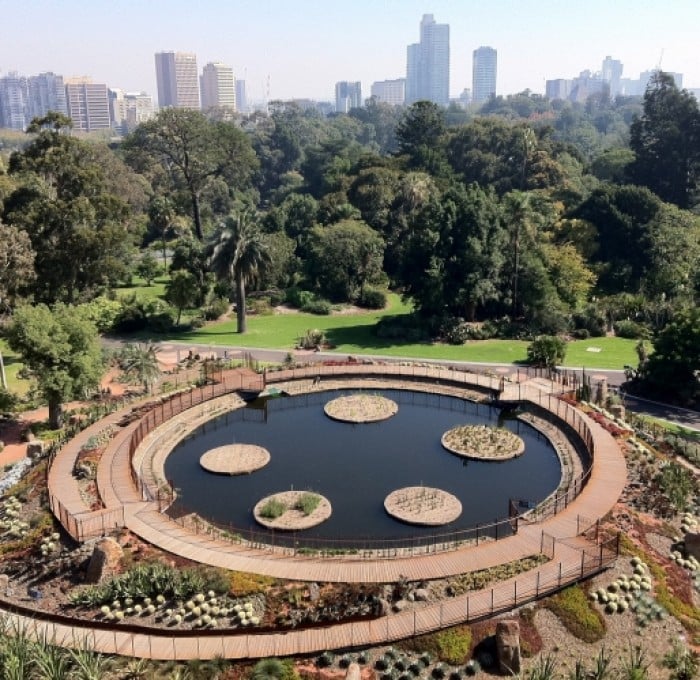 Image credit: Royal Botanic Gardens Victoria
There's so many totally picturesque places for you to choose from for you to enjoy your lazy afternoon picnic, such as Guilfoyle's Volcano, a pretty impressive reservoir with floating islands that will be sure to take your breath away. What a fantastic way to spend a languid spring afternoon, if I do say so myself.
4. Get a Taste of Melbourne at… Well, the Taste of Melbourne!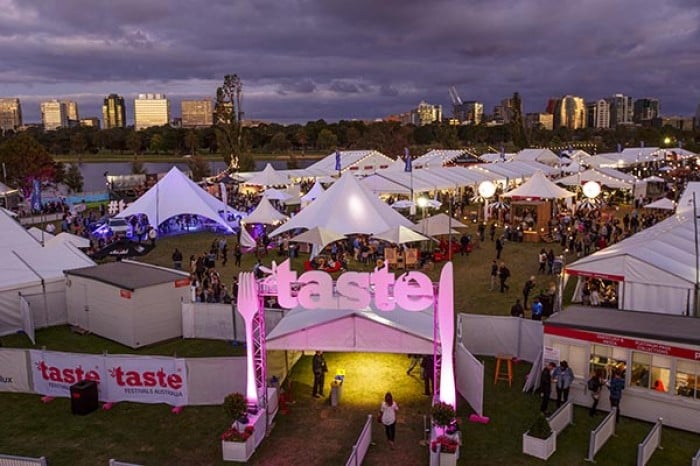 Image credit: Taste of Melbourne
Calling all avid foodies out there – this is the event for you this coming spring! Touted as "the world's greatest restaurant event", mark out 10th to 13th November on your calendars ladies and gents, as you head on over to the superbly scenic Albert Park to eat your hearts out!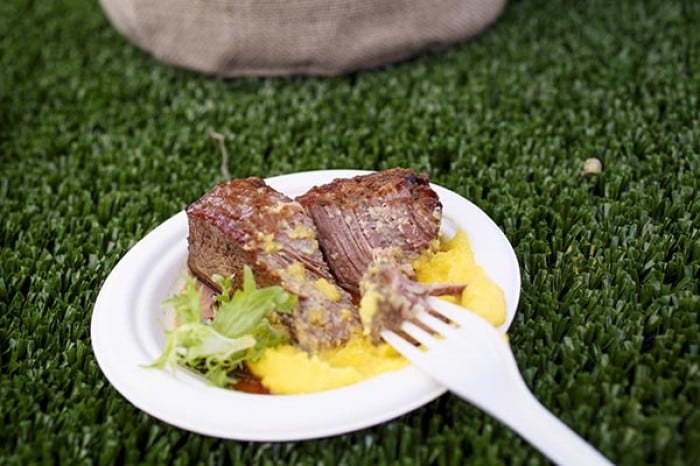 Image credit: Taste of Melbourne
Featuring some of Melbourne's best restaurants ever, revel in the atmosphere as you create your very own tasting menu from over fifty tasting dishes brought to you by Melb's hottest and trendiest restaurants. Mmm, what a way to eat your way through the city – done and dusted in less than a week!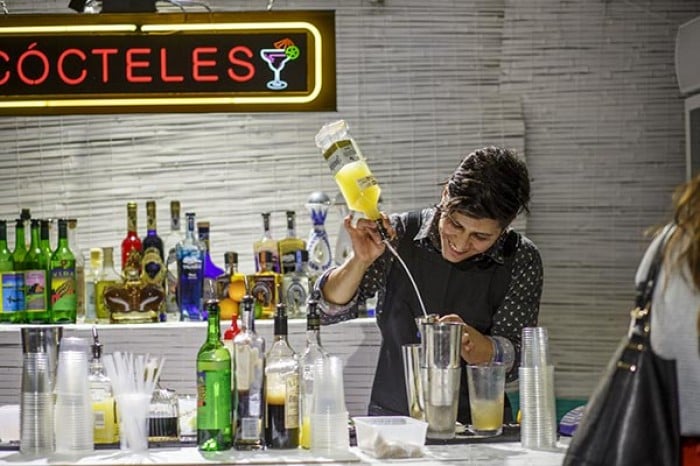 Image credit: Taste of Melbourne
Along with a whole myriad of other activities such as a masterclass for alcohol, live music to soothe your soul (and ears!), as well as an artisan producers market for you to bring home a taste of Melbourne, this is defo one of the more exciting spring events that you can experience!
5. Bring Out the Picasso in You That You Never Knew You Had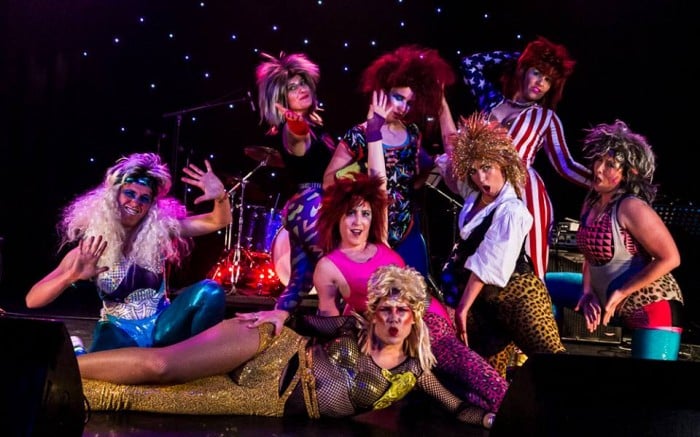 Image credit: Melbourne Fringe Facebook
And what better way to do that than to attend two of the most-raved about art festivals in good ol' Melb? That's right, as the snow melts away, the art scene in Melbourne comes out to play! In such full force you wouldn't even know where to start, I might add.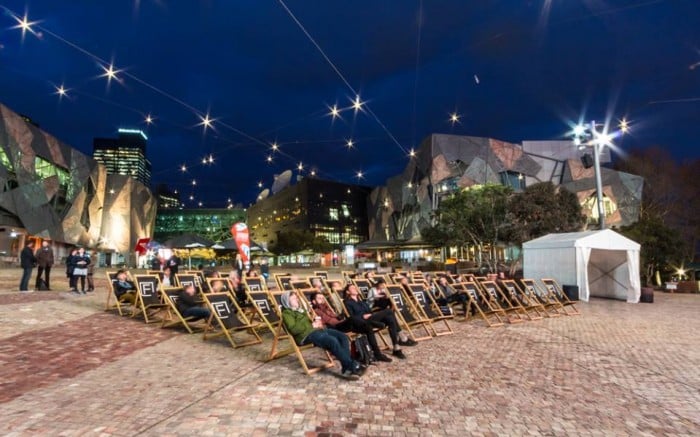 Image credit: Melbourne Fringe Facebook
Here's a suggestion: how about checking out the Melbourne Fringe Festival for a start? Taking place from the 15th of September to the 2nd of October, second only to Adelaide's, this fringe festival promises a plethora of art activities for you to indulge in: from theatre and cabaret to film appreciation and circus acts, there's definitely something for everyone at this totally hip event. I mean, seriously, look at the whole movie-under-the-stars thing they've got going on – don't tell me you don't feel like chillaxing here in the lazy spring weather??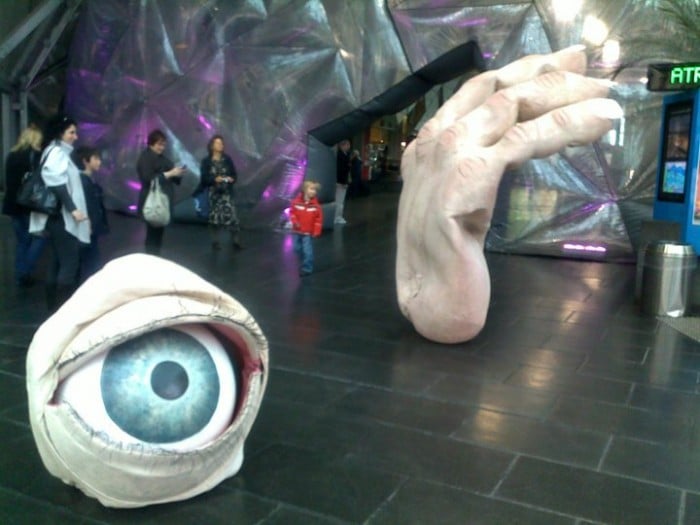 Image credit: Melbourne Festival
That's not all, folks. Straight after the fringe festival would be the beginning of the Melbourne Festival from the 6th to 23rd of October! Once more, this festival promises to provide you with a multitude of different activities from some of Aussie's best artists, so why not just hop on over and experience some for yourself, especially since there's free, that's right, free outdoor activities for you to indulge in! (Okay, so some stuff, like this ginormous eyeball-and-hand duo's kinda weird… But I suppose that's art, amirite? Pretty interesting sight, nonetheless!)
With more than a month of art-full activities, treat yourself a little and enjoy the finer side of living! Even if you're a self-declared art buffoon, hey, it never hurts to try new things in life!
6. Get Fresh and Fit with Some Outdoorsy Fun!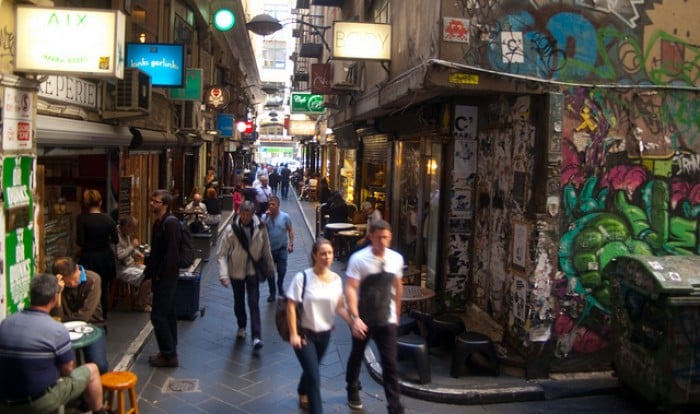 Image credit: Rae Allen
There's no other better time to do a whole range of outdoor activities in Melbourne than in spring, away from the hordes of tourists (and school kids on their summer break!) and crazy, meltdown-inducing summer sun. Even if you're not a big fan of the great outdoors, there's definitely something in Melb that would pique your interest, I promise.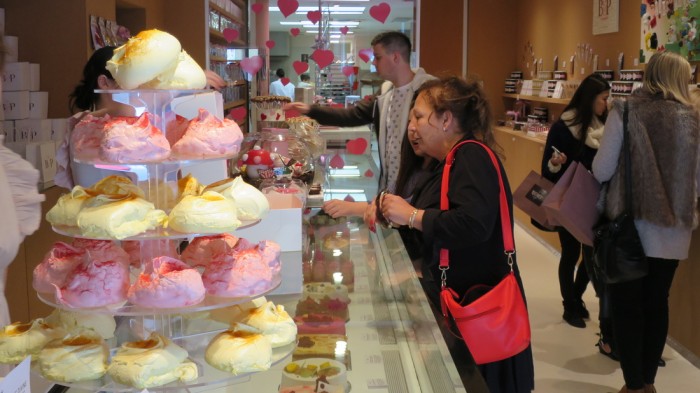 Image credit: Queenie's Food Tours
For one thing, why not join a walking tour and indulge in the beautiful spring weather? For example, get right into the heart and soul of Melbourne with the Melbourne Walking Tours and discover more about the unique, eclectic lanes that this city is famous for! If not, try out the more specialised walking tours that's bound to be super fun, such as delicious tours from Queenie's Food Tours and street art tours!
Image credit: Greg Palmer
And if you really want to get your adrenaline pumping, then there's really no other way to do it than at 4,000 kilometres up in the sky with skydiving! Feel the rush and blood coursing through your body as you get an unparalleled view of the great city below you – if you're not too busy screaming, of course.
Also Read: Adrenaline Junkies, Unite! 5 Experiences in the World's That's No Ordinary Background
7. Go Nuts With Beach-Hopping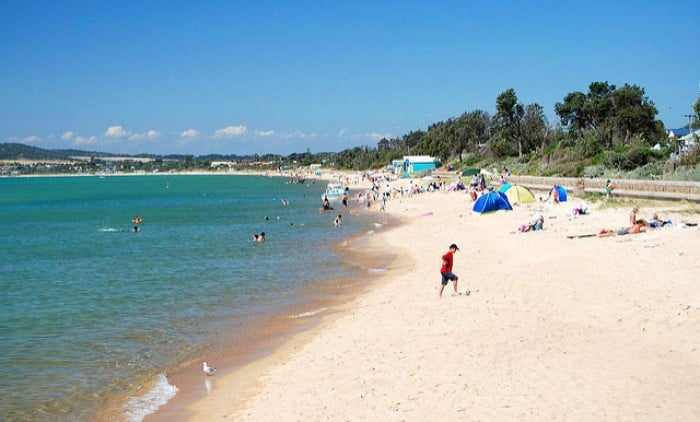 Image credit: Long Zheng
Speaking of the great outdoors… No visit to Melbourne would be complete without visiting a few of its famous beaches. And, once again, I'd like to reiterate how spring is truly one of the best periods to visit this fantastic city (and its beaches), for said reasons!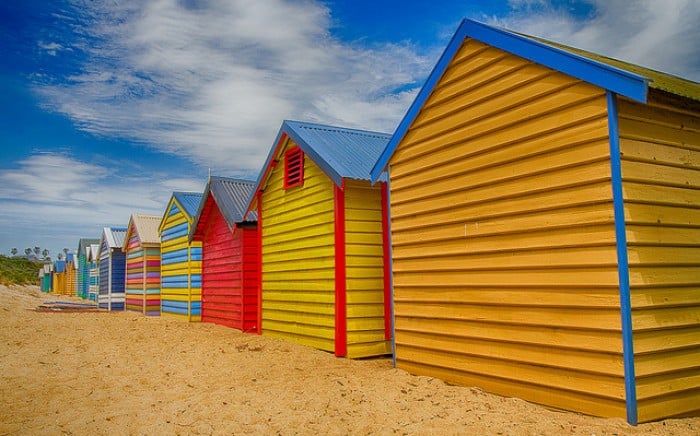 Image credit: Edward Dalmulder
Don't say you've been to Melbourne unless you've had a stroll down Brighton Beach, and without a doubt, you must most certainly take a #ootd along the bathing boxes stretch! How else are you going to prove to your friends that you've been there, done that? (As well as amassing a horde of gorgeous photos to post on social media. You're welcome.)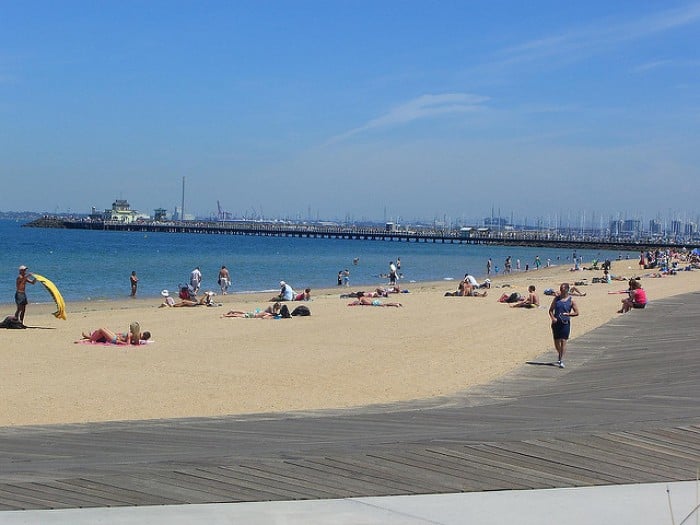 Image credit: Alpha
Head on over to St Kilda Beach as well, Melbourne's most famous beach! Have yourself a fantastically fun afternoon with activities such as windsurfing, sailing, jetskiing and waterskiing, or if you prefer staying dry, rollerblading, jogging, cycling or just simply walking along the beach are pretty good options too!
Convinced yet? Pretty sure you are! After all, with so many activities and festivals lined up for this coming spring, there really is no other better time to visit majestic Melbourne. And here's a totally sweet deal for you for the land down under: Scoot off to the majestic city at irresistible prices! Along with Scoot's full fleet of Boeing 787 Dreamliners, get ready and buckle up for a totally smooth ride. So get packin' as you get yourself ready to embark on an epic time with this flourishing city. Check out their website and book now!
---
Brought to you by Scoot and Visit Victoria.