Central Java is the heart of the Indonesian island and is where you will discover Javanese culture in its purest form. In this region you will find an interesting mix of ancient sites and bustling modern cities. Most travellers heading to the central portion of the island will make their way straight for the Special Region of Yogyakarta. This region does hold some of the best attractions but heading off the beaten track will also yield some interesting destinations and give you a more rounded idea of Java, its people and culture.
Yogyakarta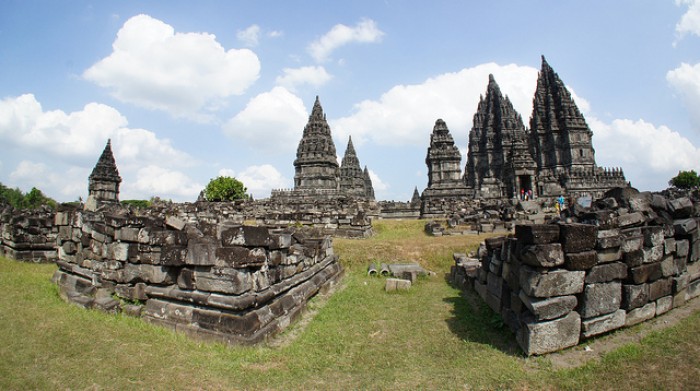 Image credit: Dietrich Ayala
Beginning with the most famous destinations, however, lets take a look at Yogyakarta. This city's name means 'fit to prosper' and indeed it has, becoming one of the most important tourist destinations in Indonesia. The city spreads out around the kraton, or Sultan's palace, and has a long and interesting history to explore. Kotagede, one of the area's districts, was the capital of the Mataram Sultanate between 1575 and 1640. More recently, Yogyakarta was the capital of Indonesia during the Indonesian revolution in the 1940s. Travellers flock here to visit the city itself, Mount Merapi, and nine amazing geo-heritage sites in the vicinity.
Also read: Exploring Jogjakarta in 3 Days and 2 Nights
Borobudur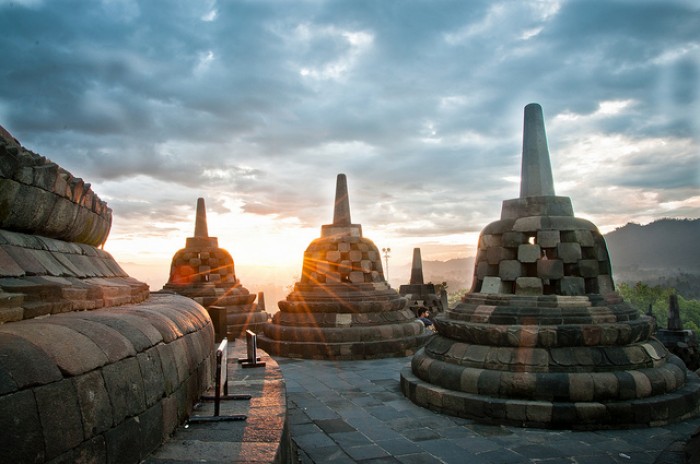 Image credit: Justine Hong
This iconic and astounding site is rightly counted amongst the top destinations, not just on Java but in the whole of Southeast Asia. It is the largest Buddhist temple in the world and dates from the 9th Century. The mammoth construction rises from the beautiful, green rice fields like something from another world. It is the epicentre of Buddhist life on the island and several monasteries can also be found nearby. Borobudur is a popular tourist destination and yet it retains a mystery and spiritual aura that must be felt to be believed.
Magelang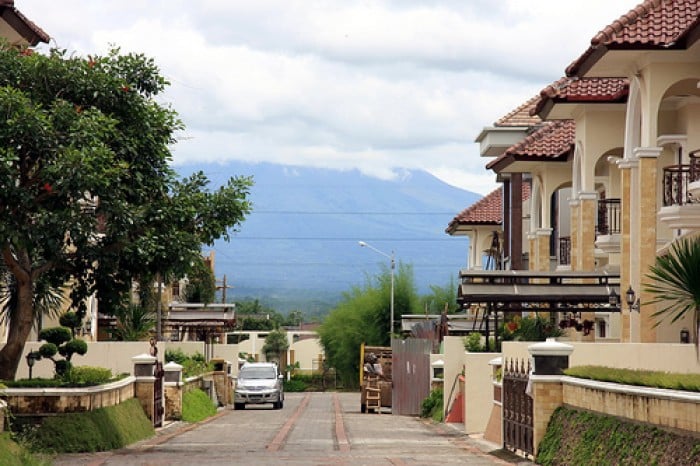 Magelang is one of the cities of Central Java that is often overlooked. Tourists in this part of the island will head straight for Borobudur. But while Borobudur is of course a must-see, it is a mistake to miss the attractions of Magelang itself, which has several historic and cultural sites and interesting Dutch Indies heritage architecture. The city is picturesquely situated in between the mountain peaks and it also makes a good base for outdoor adventures, such as river rafting and mountain hikes.
Prambanan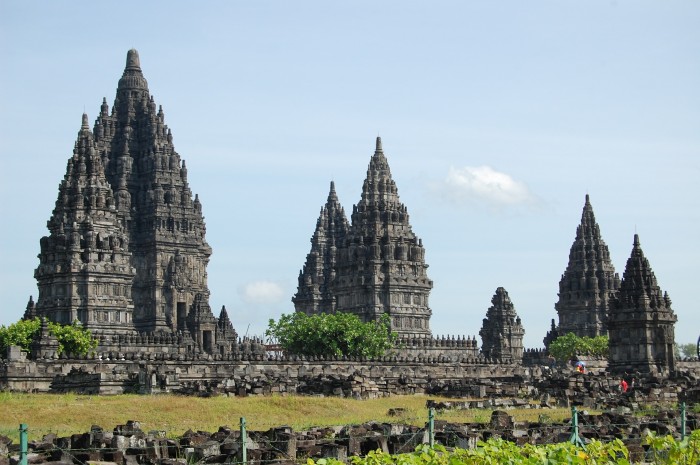 If Prambanan were located anywhere else it would be incredibly famous and well known as an emblem of the country. Yet this UNESCO listed collection of awe-inspiring Hindu Temples, like so much else in Central Java, is somewhat overshadowed by the wonders of Borobudur and Yogyakarta. It is still frequented by many tourists, however and after major renovations is attracting visitors in greater numbers. This huge complex was built in the 9th Century, only around 50 years after the construction of Borobudur, but little is known of its early history. It was in ruins for many years though now has been restored to its former glory.
Surakarta (Solo)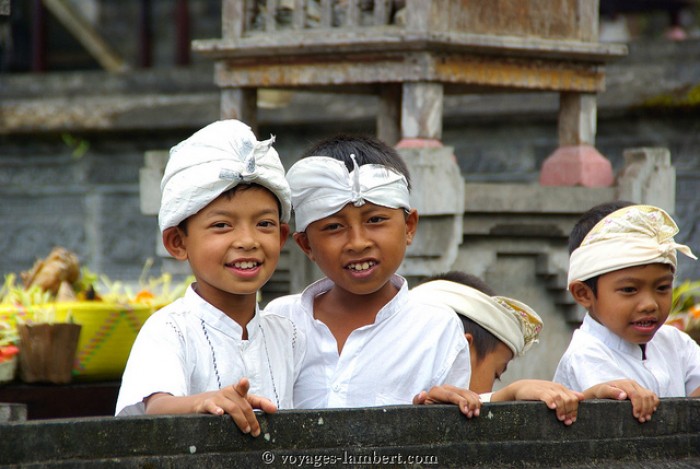 Image credit: Voyages Lambert
Surakarta, now called Solo, is the twin sister of Yogyakarta and with it, is heir to the Mataram kingdom that split in 1755. This city, however, has managed to retain much of its Javanese character and it is far less touristy than its twin. Head for famous Yogyakarta as well, but for equally enthralling cultural and historical sites and a more 'authentically Javanese' feel, head for Surakarta, which has often been called the least westernised of all the cities in Central Java. Here you will find friendly, smiling locals keen to share with you their city's fascinating palaces and museums.
Semarang
Image credit: Rossi Agung P
This is the capital of the province, home to around 1.5 million people, and it is more of a business destination rather than a tourist one. Despite that, it does still have a certain amount of authentic charm, all the more so for being a 'real' Indonesian city rather than a tourist showcase. This is a great place to come if you want to see how 'real' Javans live. Sights here include the busy port which was important during Dutch colonial times. There are also some religious architectural gems and other historic buildings in the old core of the city. Climb the hills just to the south to get some outstanding views over the city and the northern coastline of the island.
Cilacap
Image credit: Christopher Woodrich
This unassuming industrial city is very much off the tourist map and yet shows great potential to become a tourist hub in the future. There are several attractions within the working, 'real' city that highlight the culture of the local people and better yet, the city is the gateway to the island of Nusa Kambangan. This island offers beautiful natural scenery and beaches and the historic ruins of 19th Century Pendem Fort. Penal institutions are currently found here too, though these will likely be swept away in the tide of tourism should the area be developed. Before it is, this is an interesting, off the beaten track destination, perfect for those who want to discover the 'real' Java.
Banyumas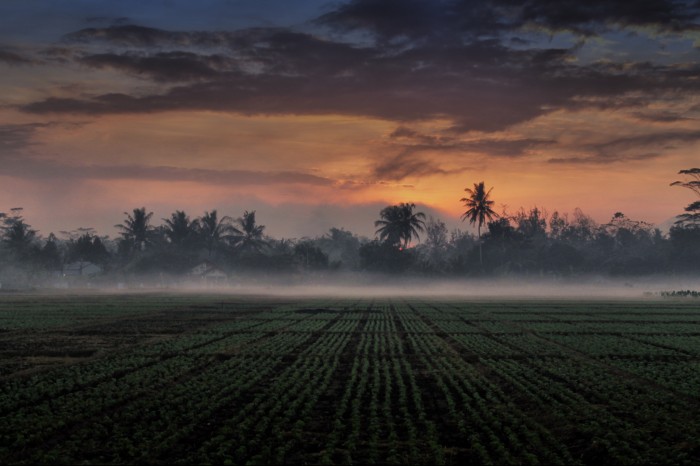 This smallish, sleepy historic town is located only around 20km to the south east of the major crossroads and transport hub of Purwokerto, which is the half way point between Jakarta and Yogyakarta.  Though it is so close to Purwokerto it bares no resemblance to that chaotic, busting city; Banyumas is a quiet and unassuming place. It was the first capital of the Banyumas regency. This is a good place to take break from the crowds and enjoy the interesting mix of Dutch Indies and Javanese architecture.
Wonosobo

Image credit: Fajar Ardianto AS
The spectacular mountain scenery is the main attraction of this small and fairly quiet city, set between Mount Sindoro and Mount Sumbing. This is a good place to spend some time if you are planning on doing some hikes and treks in the surrounding highlands. Close to the city there are plenty of smaller settlements and beauty spots that are well worth exploring while you are in Central Java.
Ambarawa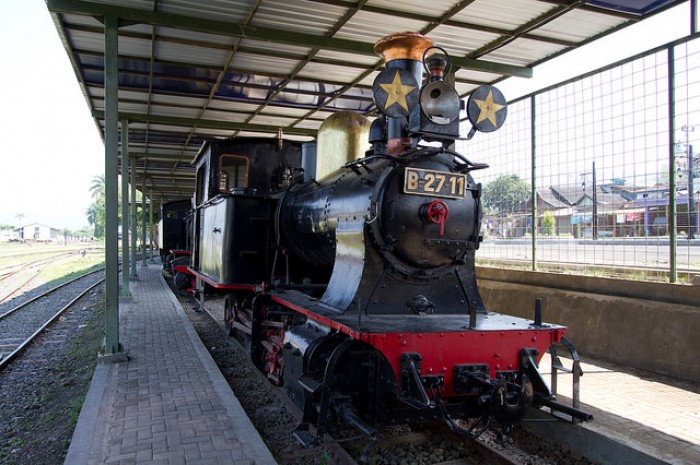 Image credit: kruytflo
If you are looking for a tranquil destination that allows you to escape from the hustle and bustle of the big cities and the tourist hoards then Ambarawa is worth considering. It is a small, hilly town located on the crossroads between Semarang and Magelang and Semarang and Solo. There are plenty of hikes in the surrounding mountains and a quaint little steam railway museum that offers a nostalgic, slightly old-fashioned experience.
Also read: 18 Reasons You Should Visit Indonesia
If you are lucky enough to visit Central Java, be sure to visit the most famous sites but to really get to know this region, be sure also to visit some less well known, more out of the way destinations.