Contributed by Part Time Traveling
Out of all the places and countries I've travelled over the years, few have left me truly speechless and in awe as New Zealand did. New Zealand's natural landscapes are diverse and stunning. Because there is only a population of 1 million in the South Island, it is mostly vast, untouched wilderness. Think brilliant blue lakes lined with orange pine trees against snow-capped mountains. If that entices you, definitely put a South Island road trip on your travel list. And to make your planning easier, I've compiled some of the best scenic spots.
1. Lake Tekapo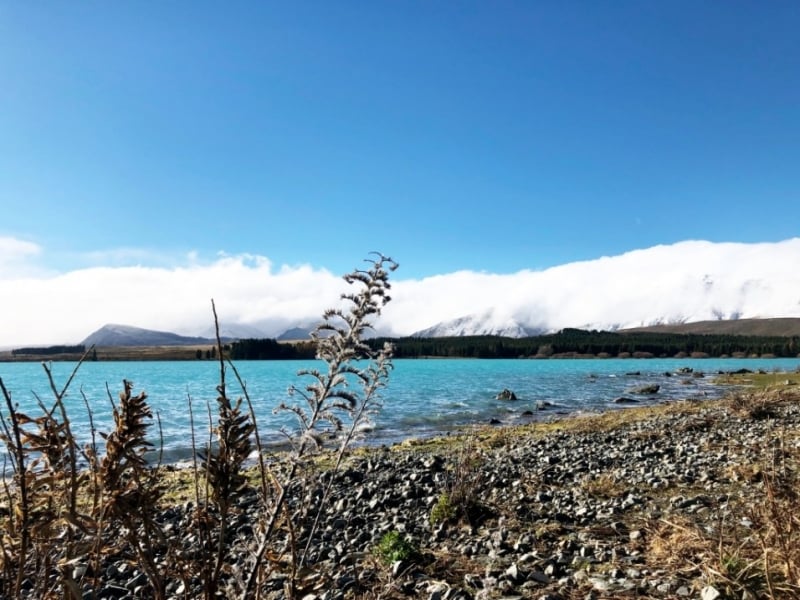 Lake Tekapo was our first stopover out of Christchurch, the city where we started and ended our two-week road trip. It was snowing lightly, and through our foggy windscreen, Lake Tekapo came into view. It was unmistakable! I have never seen any lake this blue before. The Church of Good Shepherd overlooking Lake Tekapo is a good spot for photography.
2. Lake Pukaki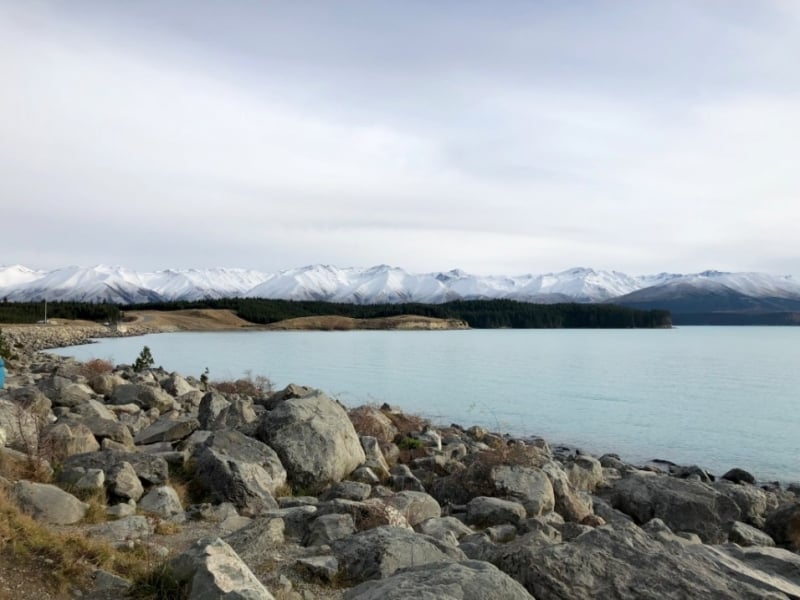 Possibly my most favourite lake, Lake Pukaki is a unique icy blue all year round. The drive from Lake Pukaki visitor centre to Mount Cook rewards you with a continuous view of the lake. Peter's lookout is worth a stop. On a clear day, you'll be able to see Mount Cook standing proudly behind Lake Pukaki.
Fun fact: The unusual colours of Lake Tekapo and Lake Pukaki are created by rock flour from surrounding glaciers suspended in the water.
3. Mount Cook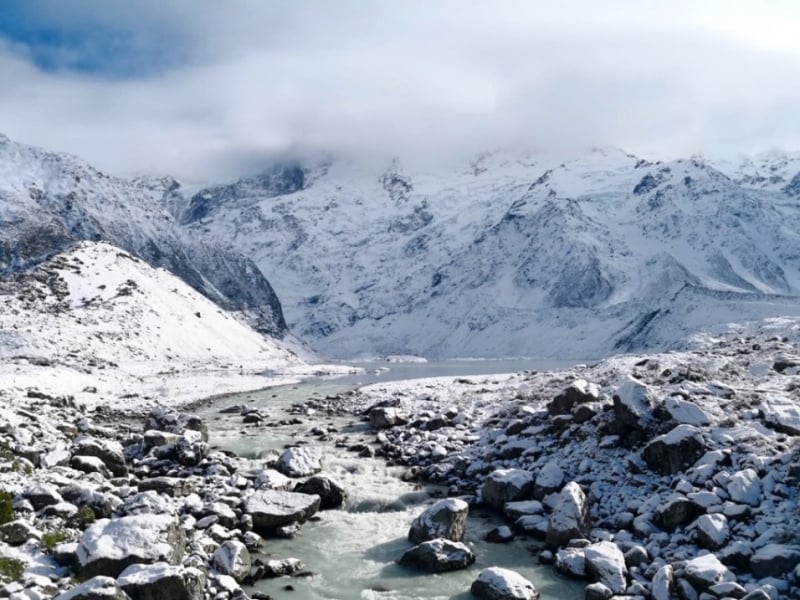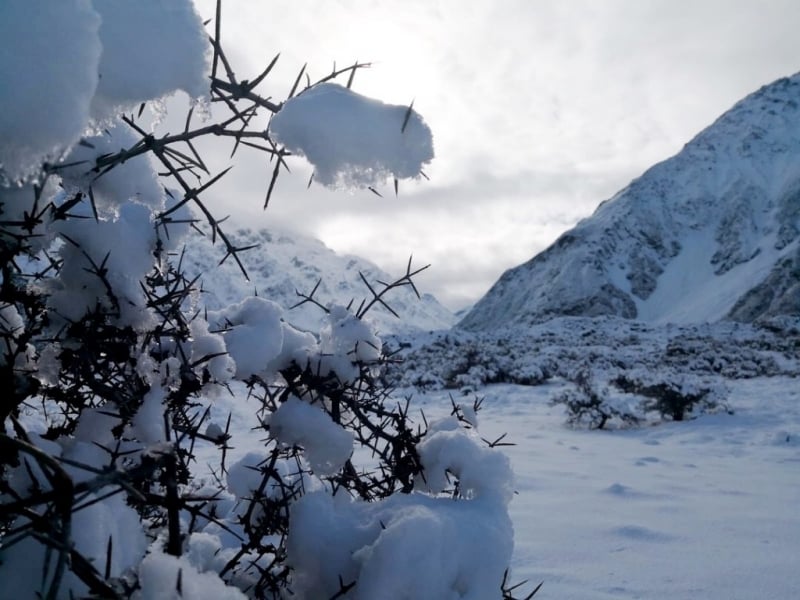 Mount Cook greeted us with a dramatic change of scenery—and temperature. Everything was covered with snow. It was as though we had entered the magical world of Narnia, short of talking fantasy creatures. There are a number of hiking trails; the Hooker Valley Track brings you across three suspension bridges to Hooker Glacier at the end. I highly recommend staying a night in the village where we witnessed this unforgettable sunrise.

4. Bob's Peak, Queenstown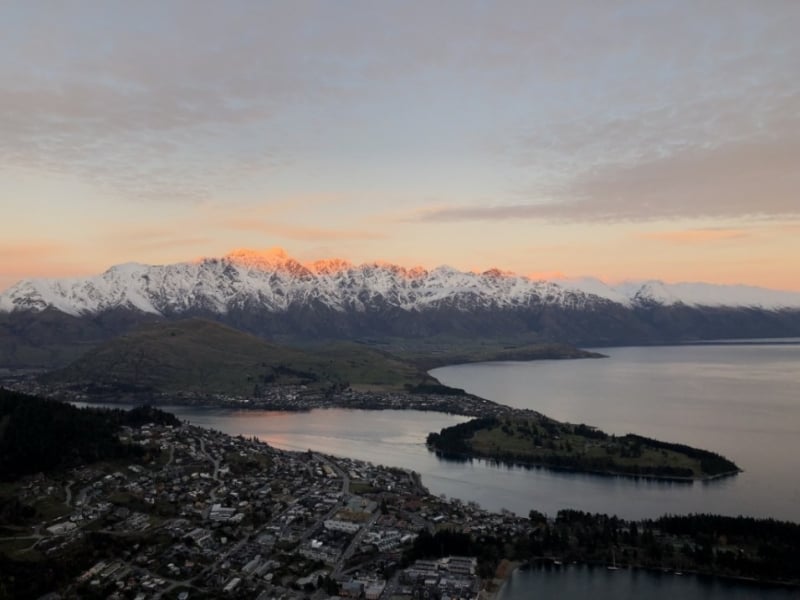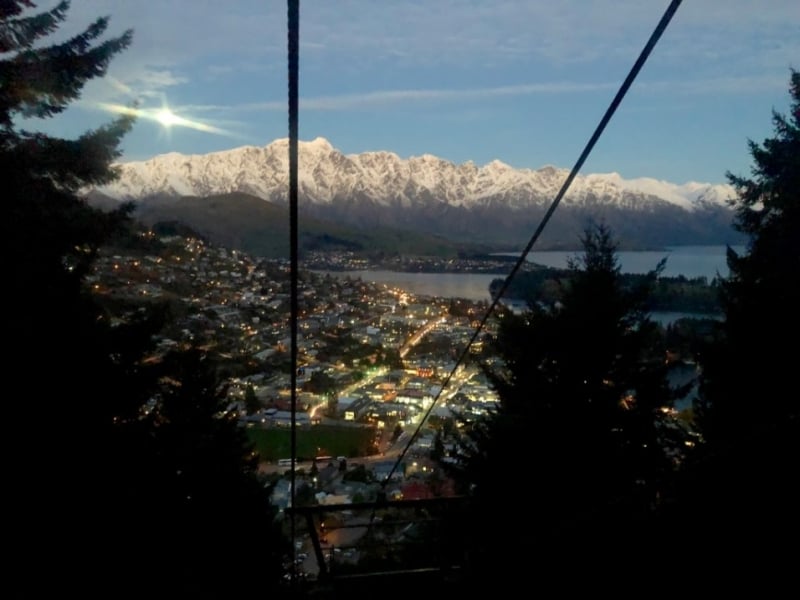 Queenstown is on most travellers' itinerary as it has a plethora of activities, food and attractions. The Skyline Queenstown is one of them. At the top of Bob's Peak, 450 metres above Queenstown and Lake Wakatipu, you'll enjoy panoramic views of the town and its surrounding mountains. The best time to visit is during the golden hour when the peaks of The Remarkables are lit in fiery orange, and you can enjoy both day and night views.
Tip: Bring a scarf or extra jacket as it can get cold and windy up there.
5. Glenorchy

Glenorchy is a small, quiet lakeside town housing a few restaurants, cafes and a little wharf. Getting there takes just a 45-min drive from Queenstown along arguably one of the most scenic roads in the country. Magnificent views greet you at every turn as the road winds its way along the edge of Lake Wakatipu. Keep an eye out for Bennett's Bluff lookout as it is extremely dangerous to turn back once you've passed it.
6. Milford Sound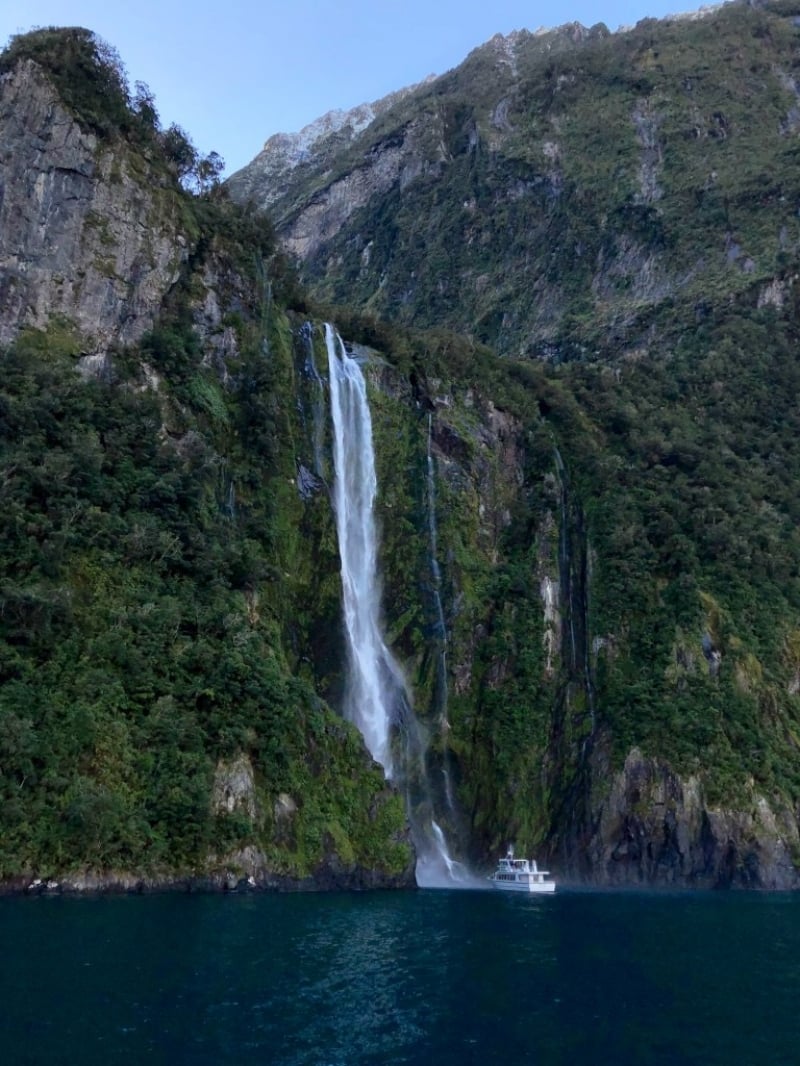 Milford Sound is one of the most famous tourist attractions in New Zealand. Located southwest of the South Island, this fjord is known for thundering waterfalls which plummet down its sheer sides. Milford Sound is more beautiful when it rains because it means even more waterfalls than usual. Unfortunately, we cruised during the dry season. However, we were lucky to see wild bottlenose dolphins which appeared briefly to say hi. Seals, penguins, and even whales have been spotted in the area!
7. That Wanaka Tree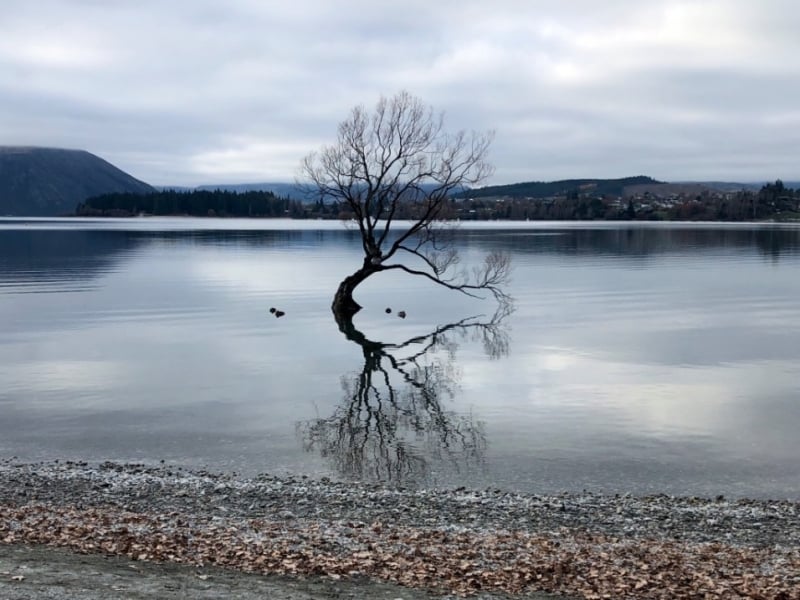 What is it about #ThatWanakaTree that makes it rumoured to be the most photographed tree in the world? I honestly have no idea. But there is a something picturesque and serene about a solitary tree in the middle of an empty lake, its reflection on the water creating a perfect mirror image.
Tip: The best time of the year to capture amazing photos of Wanaka is in autumn when the leaves turn golden.
8. Mount Aspiring National Park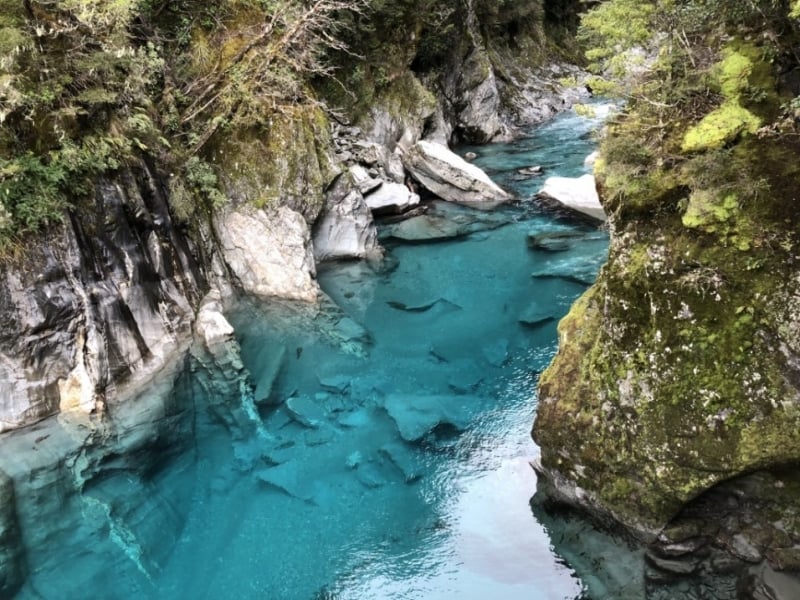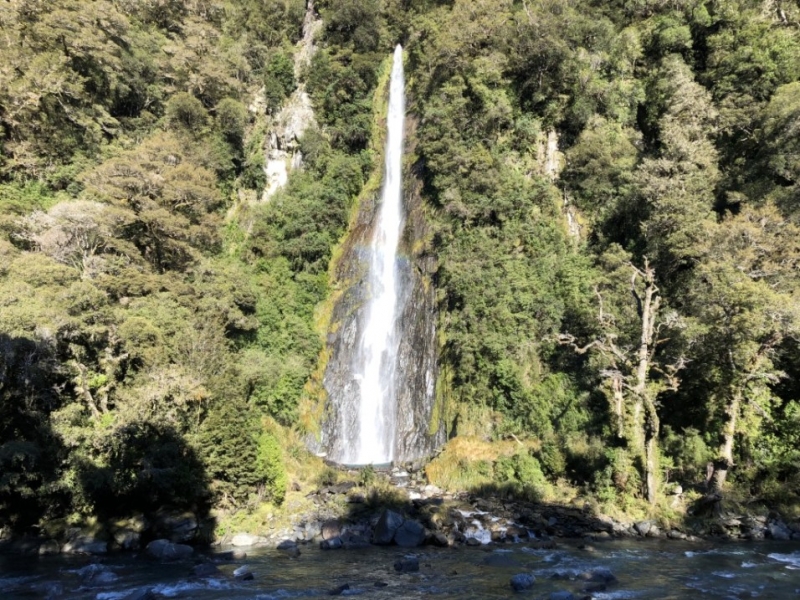 An hour's drive from Wanaka on State Highway 6 brings you to the Blue Pools Walk at the edge of Mount Aspiring National Park. It's a short hike through lush greenery before you'll find yourself standing on a suspension bridge surrounded by crystal-clear turquoise waters. I couldn't help but be reminded of chemistry lessons in the lab—it's that unreal looking. There are also several waterfalls along the highway which are worth stopping for pictures, such as Fantail Falls and Thunder Creek Falls.
9. Ship Creek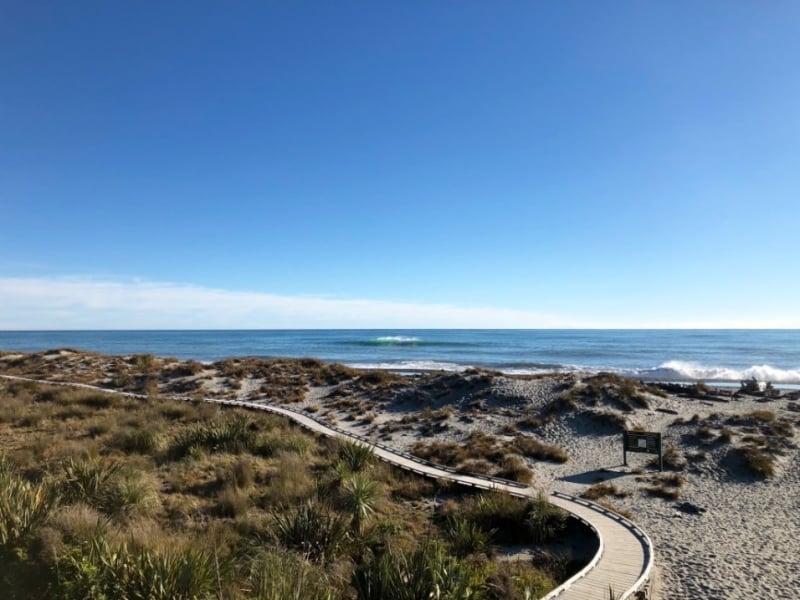 Further up at Haast, you'll hit the ocean. That's where you'll see Ship Creek. We wandered up a little watchtower to get a bird's eye view of the sea. There's also a walking path along the beach where you can gaze into the horizon and watch the waves crash onto the pebbled shore. Be careful of sandflies though; you will need to arm yourself with insect repellent.
10. Franz Josef Glacier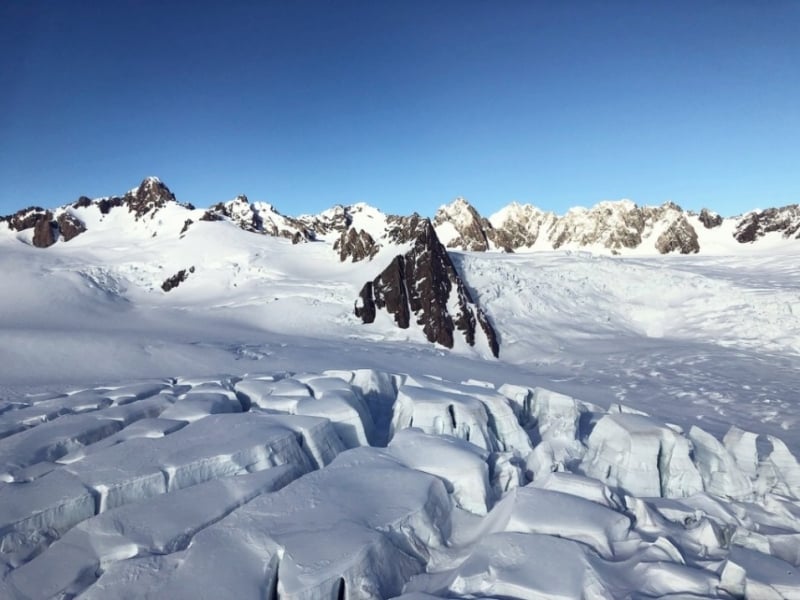 A heli-hike or heli-ride is a must-do to fully experience the beauty of Franz Josef Glacier. Due to global warming, however, the glacier is retreating rapidly. We almost contemplated not doing the heli-ride because of the price, but we were glad we did! If you get the chance, don't think twice. After all, braving the cold for insane views is part of the experience in a wintry New Zealand.