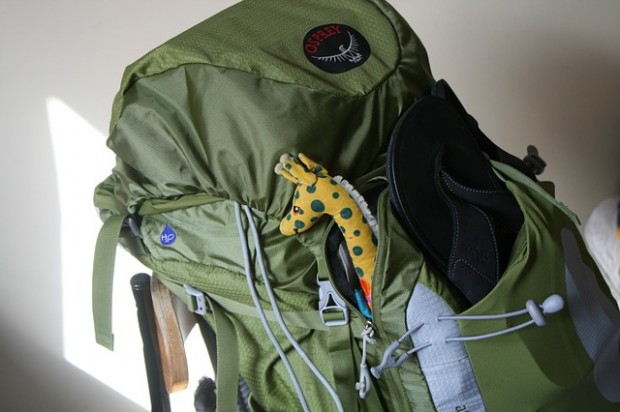 Planning (or lack thereof)
1. You just assume you'll go "where the road takes you". Maybe once you've had some experience, but first timers need some semblance of an itinerary.
2. Or, you plan your trip down to the minute.  There's a happy medium here where you know where you're headed, but let each day lead where it may.
3. You absolutely believe everything negative you hear about a country and forgo research.
4. You leave the guidebook at home.  The internet is great, but this trusty resource can be a newbie's lifeline.
5. You think you'll never need travel insurance.
6. You buy exciting new travel gadgets and goodies and break your budget before you even get off the ground.
7. You don't plan a budget for unforeseen expenses.  Have a certain total in mind for your three-month trip? Double it.
Also read: How Backpacking Will Change Your Life
Packing Mishaps
8. Your backpack–the solely most important tool in your arsenal–is too big and heavy and you're exhausted after the first day.
9. You pick the wrong backpack; it doesn't sit right, the straps won't adjust properly, and you realize there are no pockets whatsoever. Uh-oh.
10. You over pack. Take everything out of your bag, then leave half of it at home.  I don't care if you're gone for six months or six weeks.
11. You bring full-sized bottles of shampoos or lotions.  Carry-on is king–stay within the limits!
12. You make clothing choices based on fashion over function.
13. You forget the importance of an excellent pair of walking shoes.
Also read: 11 Reasons Why I Never Want To Stop Backpacking
On the Bumpy Road
14. You have crammed too much into your schedule and are burnt out after three weeks. Relax. Enjoy. Live simply.
15. You haven't bothered to pick up a few basic phrases, assuming anywhere you go people will speak English.
16. You are ignorant about a new culture's different customs, then expect everyone to behave how they do back home.
17. You think you can knock out a full day of sightseeing and adventure after a jetlagged flight. You can't.
18. You don't stay in touch with family back home.  It's your first trip, you're bound to feel a nudge of homesickness.
19. You are scared and overly cautious, missing out on amazing experiences for fear of mugging or scams.  Stay smart, not scared,
20. You see only the "biggest and best", 'cause that's what everyone else wants to see.
Also read: 23 Telltale Signs You're Addicted To Backpacking
And finally, the last way to screw up your first backpacking trip…
You think everything will be perfect.  This is a life experience, not an all-inclusive vacation. Expect bumps, expect screw-ups, but learn to roll with the punches and make quick decisions.