Nothing says "tourist" like entering a restaurant and removing so many layers of clothing, you might as well be trying to unwrap a living mummy. Meanwhile, the locals cast sidelong glances at your bulky frame and return to sipping their coffee in silent judgement. Mysteriously, they only seem to be wearing three layers! But how do they pull it off? What's their secret? 
If you can't build resilience to the frosty weather, you can work on the next best thing: a sturdy, head-turning wardrobe. Take a peek at these winter style combinations below, and your days of dressing like a tightly wrapped burrito will be long behind you! 
Also read: The Ugly Truth of Winter Travel 
Cover your bases with wool, fleece, and cashmere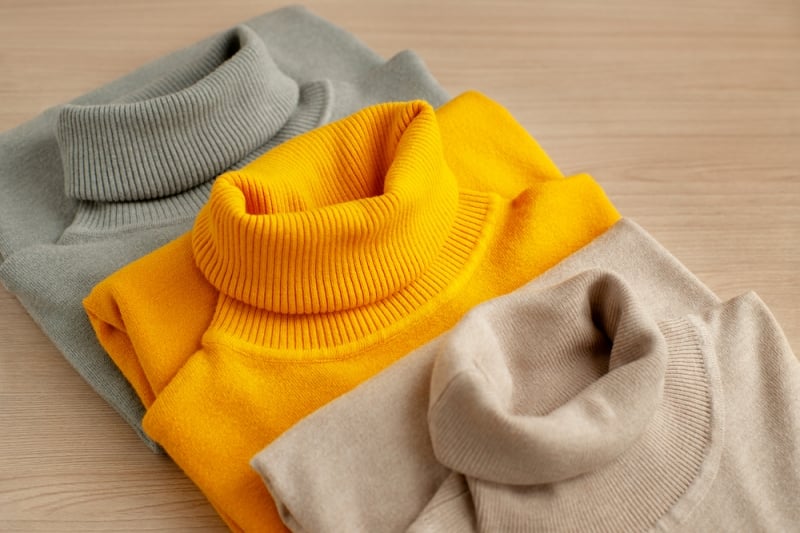 Start with thermals that will see you through the winter. Otherwise, the battle will be over before it begins! Piecing together an impeccably fierce look is surely important, but your first priority should still be warmth. 
For the layers that go under a heavy coat, familiarise yourself with the best materials — wool, fleece, and cashmere. Luckily, many turtlenecks, pullovers, and cardigans come in muted colours that are easy to pair with other layers. 
Consider this order for basic layering: a thermal base layer, a long-sleeved tee or turtleneck, a pullover or knitted garment, and finally, a high-quality jacket. Depending on fluctuations in the temperature, you might also want to add a vest or put on a thick scarf. 
Invest in a beautiful winter coat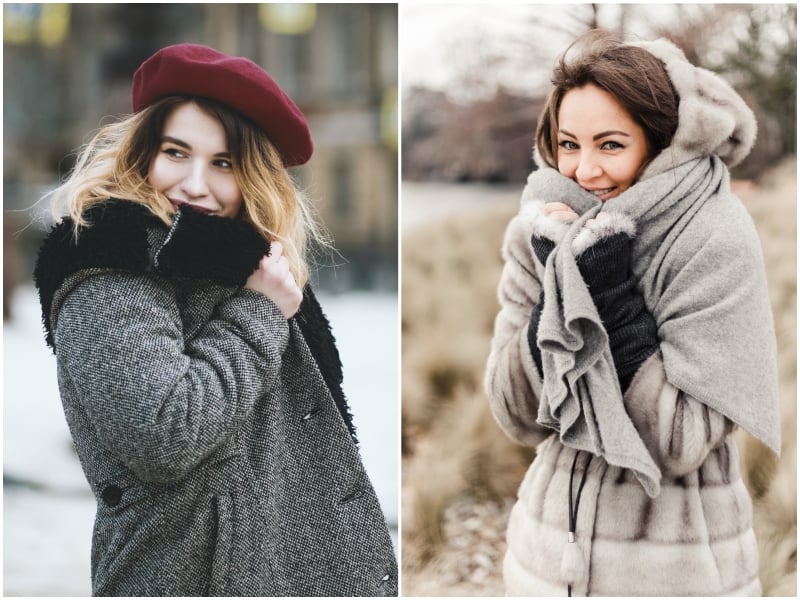 Plush wool coats, military-style coats, and long padded jackets offer much-needed solace from the onslaught of winter. Simply layer a faux fur coat over a chic black turtleneck — and you, too, can look like a star from a French film! 
Need help in mixing and matching your winter style? The trick is to bring at least one dressy coat for a polished edge; and then a more durable alternative for outdoor activities, like a puffer jacket or a winter parka that will take the edge off the wind. This way, you will come prepared for any occasion. 
Casually leave the upper buttons of your coat open to show off the textural contrast between your outerwear, turtleneck, and scarf. You worked hard to put these layers together, so you might as well flaunt them! 
Play around with striking accessories
If you're stuck with an all-tan or all-black wardrobe in your closet, fear not! You can still pepper your minimalist ensemble with pops of colour: a sunny yellow beanie, a plum scarf or snood around the neck, tan leather gloves, or peach-coloured earmuffs — it's up to you! 
You can stay on the safe side with pastel colours, or go big with eye-catching pieces that stand out against a white backdrop of snow. Either way, these must-have accessories add a playful touch to your coat while shielding your ears, neck, and hands from the cold. 
Throw on a classy belt for shape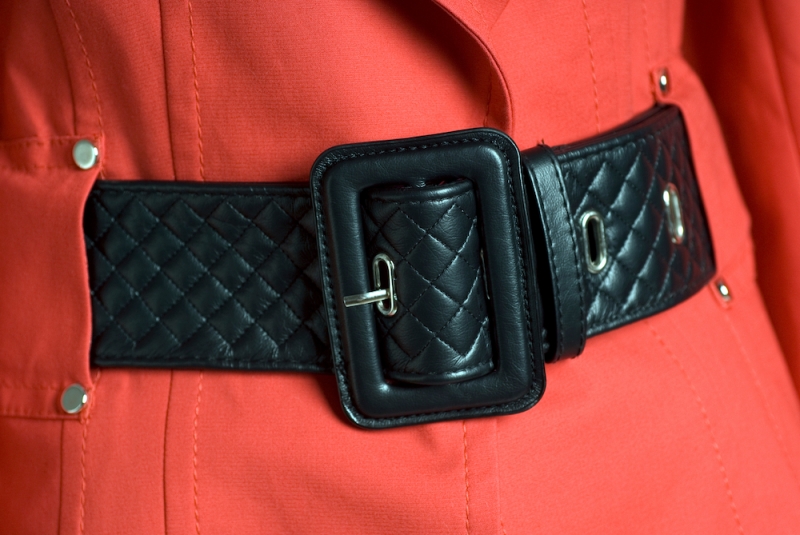 The gleam of a buckle will really let your winter style shine! When you feel buried under too many bulky layers, you can wind an elegant belt around your waist to give your outfit that extra oomph. More than an accent to your jacket, a good-looking belt can't help but steal the show! 
Feel sleek with fleece-lined jeans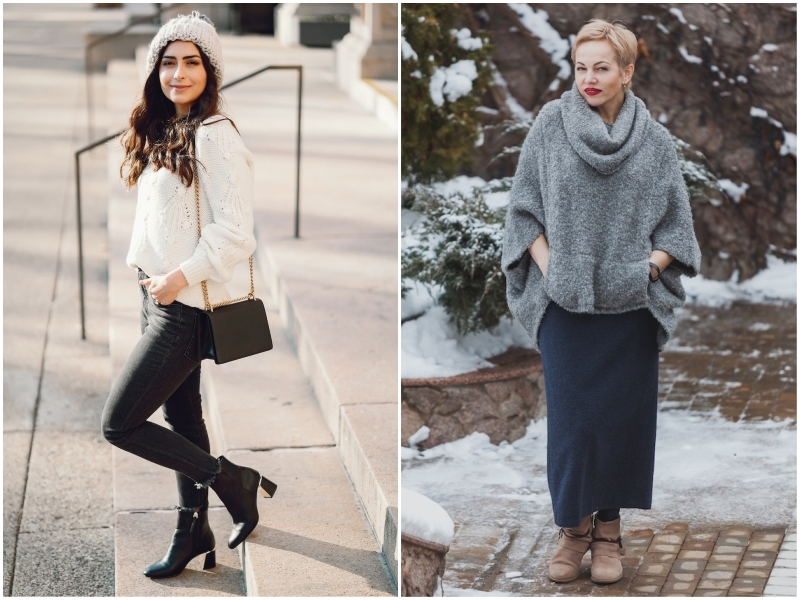 Against gusts of rain and snow, your average jeans don't stand a chance. But you don't necessarily want to wear loose and floppy cargos in an excursion to the city, especially if you have no plans to visit a ski resort anytime soon. Thankfully, you can still keep the lower half of your body warm and comfortably stylish with this life-saving option: fleece-lined jeans. It goes with anything you wear! 
Alternatively, you can also pair an oversized cashmere sweater with an ankle-length skirt for a more bohemian flair. Just be ready to brave the frigid weather for those OOTDs! 
Complete your look with a pair of sturdy kicks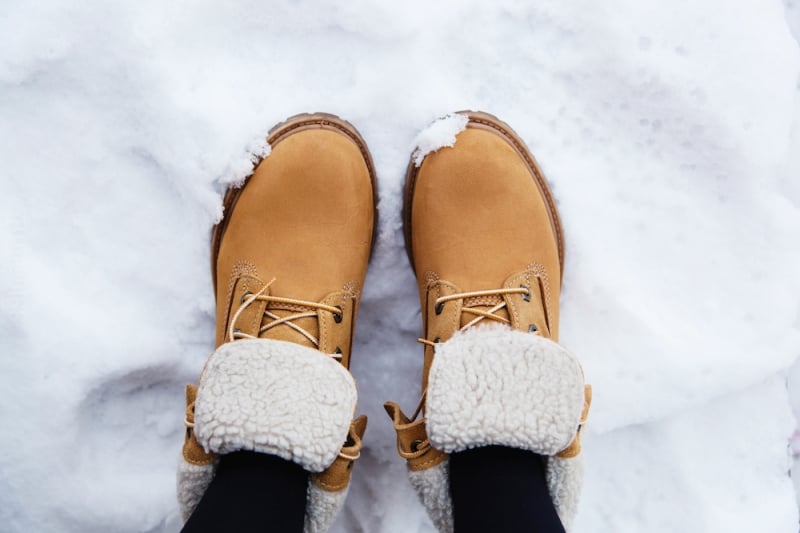 End your winter style game strong with a knockout pair of combat boots or high-performance sneakers! While choosing the right footwear, you should check for water-resistance and insulation, as these can provide an extra layer of protection and cosiness for your feet. 
And if you are bringing a pair of knee-high boots, slip your jeans into your boots for a sophisticated look. Not only will these beauties withstand the outdoor slush, but they will also make you appear effortlessly cool while you prance and kick through the snow! 
Also read: Winter Checklist: 10 Items to Pack on Your First Snowy Vacation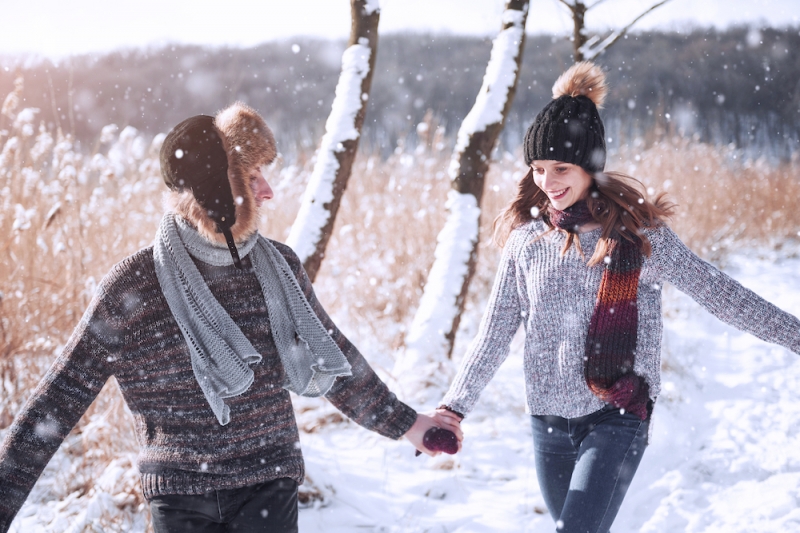 By getting creative with these winter style hacks, you'll be walking through a winter wonderland in no time!