Image Credits: Paul Bence
Reading is a way to experience more and understand more than any one person could ever come to through their own individual travels. Certain books, more than others, influence the way we see the world, as travellers and as people. While what books we choose to read is a very personal decision and each one of us must have our own favourites, here are twelve books that I personally think that every traveller should read:
On the Road – Jack Kerouac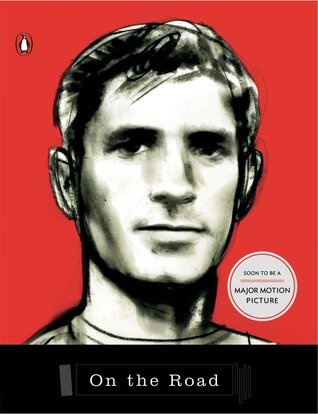 Image Credits: Goodreads

This seminal work of the 'Beat' generation is a paean to a bygone age and yet it also still has a relevance and poignancy that can still resonate today. This heady whirl of a story was written in a few short weeks. It is all about the quest to find meaning in life, the quest for belief, belonging and spiritual ease beyond mere hedonism and the mundanity of everyday life. Those who love travel will, I think, always find an intense connection with this book, seeing in its their own restless desire to truly see and feel.
Zen and the Heart of Motorcycle Maintenance – Robert Pirsig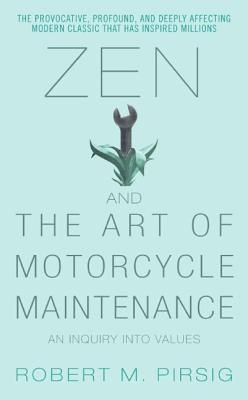 Image Credits: Goodreads
This book describes a seventeen day journey by motorcycle between Minnesota and Northern California. But it is the philosophical content that makes this book a modern American icon. By combining the rational and the romantic, we can come to a Zen-like understanding of the world and live 'in the moment'. Though this book has little to do with Zen philosophy or with motorcycle maintenance, for that matter, its meandering narrative makes it a classic for thinking travellers.
Into the Wild – Jon Krakauer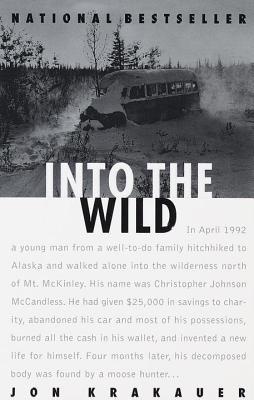 Image Credits: Goodreads
This allegedly true story of the death in the wilds of societal opt-out Christopher McCandless is a fascinating exploration of motivations and experiences in the wilderness. This book resonates with those who understand the feeling of disaffection with the everyday modern world and can understand the desire to take risks and push oneself to the edge in order to find the truth about oneself and the world.
Autobiography of a Supertramp – W.H. Davies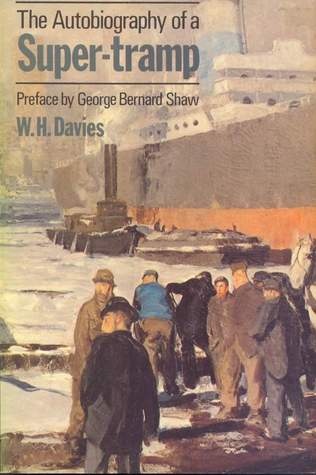 Image Credits: Goodreads
Clearly an influence on McCandless, this wonderful autobiographical account published in 1908 details the life of a tramp in the UK, Canada and the US in the last decade of the 19th Century. With a concise and no-nonsense style, Davies tells of the hardships and joys of life on the road with a directness that cannot fail to impress. While the situations described are of a life long-vanished, many of the preoccupations and themes are still very relevant today.
The Alchemist – Paolo Coelho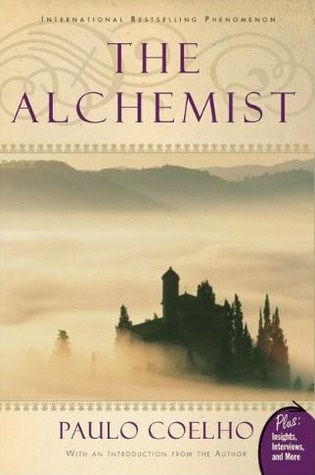 Image Credits: Goodreads
This is an allegorical novel in which Andalusian goat herd, Santiago travels to Egypt after dreaming that he will find treasure there. If you are searching for your own destiny, your own 'Personal Legend' then this book could be just the fable you were born to read.
Walden – Henry David Thoreau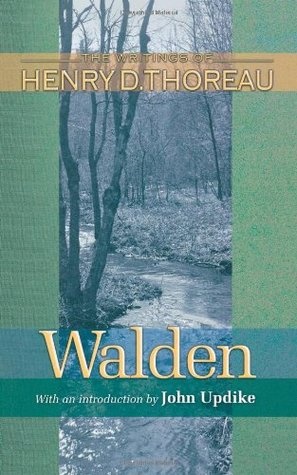 Image Credits: Goodreads
This famous book is a reflection on living simply in natural surroundings – about paring life down to it bare essentials and living 'deliberately'. Themes of self-sufficiency, simplicity and progress make this a fascinating read and one that can benefit any engaged citizen of the world. Anyone who, like Thoreau, feels oppressed by the 'over-civilisation' of the world can escape into nature, as he did and learn from the lessons he learned during his experiment.
Travels with Charley – John Steinbeck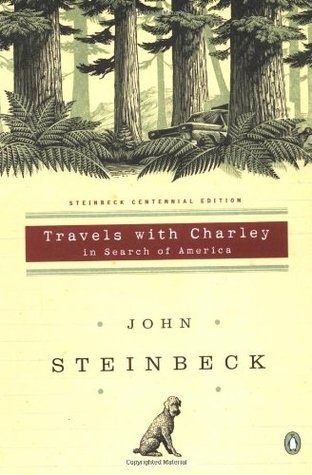 Image Credits: Goodreads
This book describes the 1960 road trip taken by Steinbeck and his dog Charley around the United States in his specially made camper, 'Rocinante'. This travelogue has an added poignancy for all those with wanderlust because this was Steinbeck's last hurrah – a chance to see his country for the final time before he died. Much of the book is about being 'lost' in a world that always changes at so fast a pace that it is difficult to keep up. Much of the account is probably fictionalised, but this does not lessen the impact of this wonderful snapshot of American life at that time.
The Motorcycle Diaries – Ernesto Che Guevara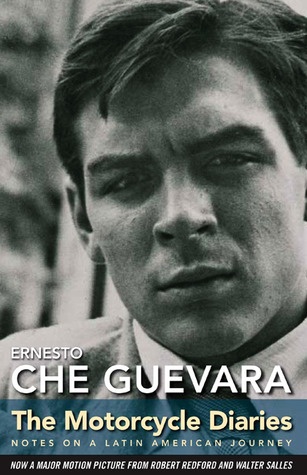 Image Credits: Goodreads
This book of communist and future revolutionary leader Che Guevara details his transformative odyssey by motorbike around South America. This was the coming-of-age story of a man prepared to fight for what he believed was right. It is also the story of the most amazing adventure.
Hideous Kinky – Esther Freud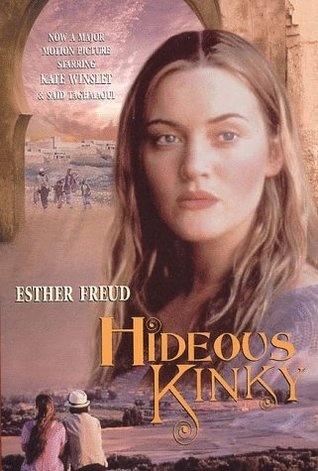 Image Credits: Goodreads
'Hideous Kinky' is the semi-autobiographical account of a child's eye experiences of travelling to Morocco with a hippie mother. The evocative sights and sounds of a strange land and a wide variety of intense human experience is simply told through the voice of a young child who does not understand all she sees.
The Sun Also Rises – Ernest Hemingway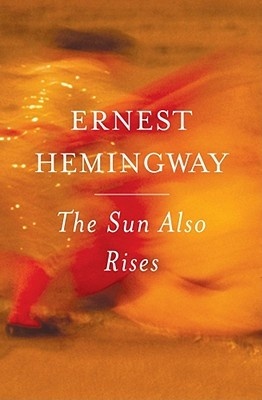 Image Credits: Goodreads
Many would describe this as Hemingway's best work. It details the journey of several ex-pats who travel to Pamplona to see the running of the bulls and the bullfighting. In his sparse way, Hemingway wonderfully managed to capture a time and place.
Wrong About Japan – Peter Carey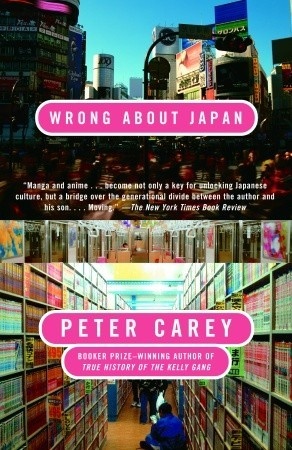 Image Credits: Goodreads
This book by novelist Peter Carey is all about the author's travels with his son Charley in Japan – a story about their generational differences and also about the problems inherent in ever trying to understand another culture from the outside. Some may criticise the lack of in-depth insight, but I think this is a fantastic fish out of water tale and one that many travellers could identify with.
Any book by Bill Bryson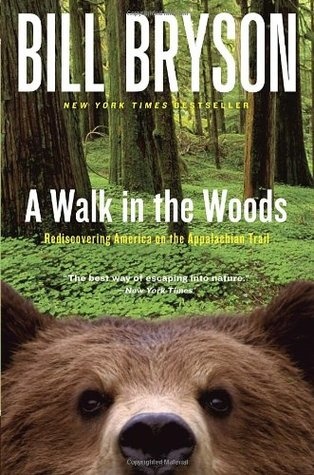 Image Credits: Goodreads
Arguably one of the best living travel writers, Bill Bryson has written a range of books covering several continents. The hilarious, relaxed way in which he writes about his travels makes him an inspiration for all bumbling travellers around the world. Be warned – you will likely laugh out loud and embarrass yourself on public transport if you read one of his books while travelling. Bill Bryson has written on a range of topics, from science to language to history, as well, of course, as a range of travel books. Anything by him is wonderful to read while on your own adventures.