We all know the drill by now. When Japan wants to grab attention, they bring out the Pokemon, and it works every time. Pokemon manholes, Pokemon tea sets, and even a Pikachu jet. Pokemon ambassadors? Oh yes, especially if they're for a noble purpose. Vaporeon, the water-type evolution of Eevee, was recently named the support ambassador for Japan's Water Day. 
In July 2021, the Japanese government declared the first few days of August as Water Week in the whole country. August is believed to be the hottest time in Japan, so the government is taking the opportunity to remind everyone of the importance of water and the relationship between people and nature. In Japan, there really is no better way to get your point across than by pushing Pokemon mascots into the spotlight too.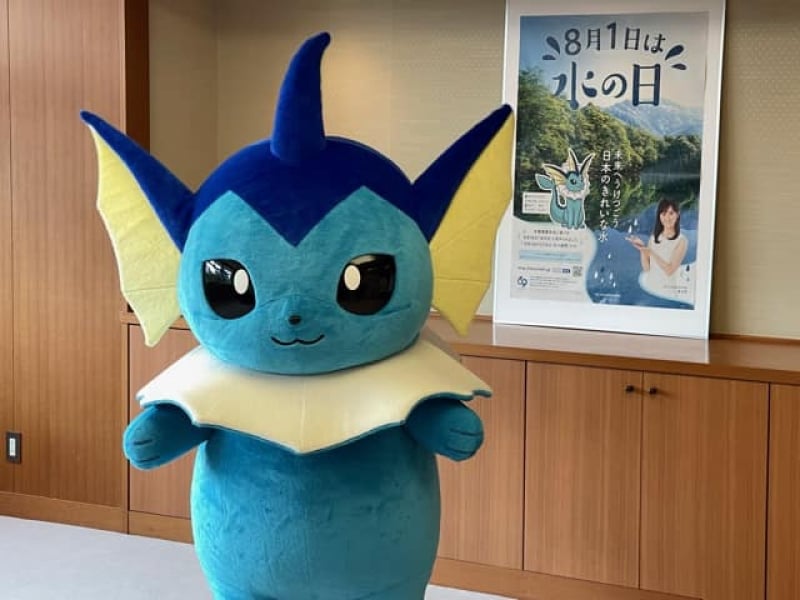 Vaporeon is a first-generation Pokemon that still remains popular today, as it's one of Eevee's elemental evolutions you can't just catch. A true-blue Water-type Pokemon (pun intended), Vaporeon is ready to be everyone's good conscience when it comes to conserving water, keeping it clean, and being thankful for the natural resource!
The Vaporeon mascot will be debuted on Water Day, 1 August 2021 in Japan. Festivities for Water Week will continue until 7 August.
---
All images credited to Pokemon Philippines | Facebook Page