Kuala Lumpur (KL) is Malaysia's urban capital city, and is known for being a shopper's paradise. If you're planning to stay in this city for just a few days, it can be overwhelming to decide where to go first. Here are a few suggestions for your first visit to KL.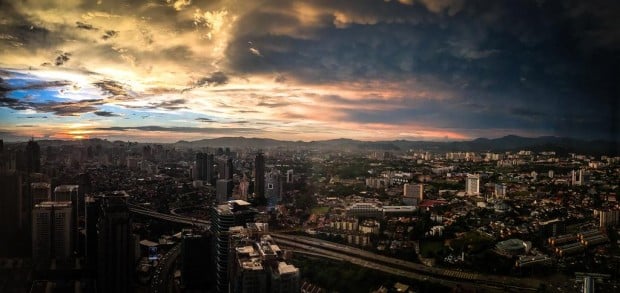 Image credit: Nazerim
1. The Petronas Twin Towers & Suria KLCC
To make sure you've done the city tour of KL properly, don't miss taking that selfie with the Petronas Twin Towers at the background.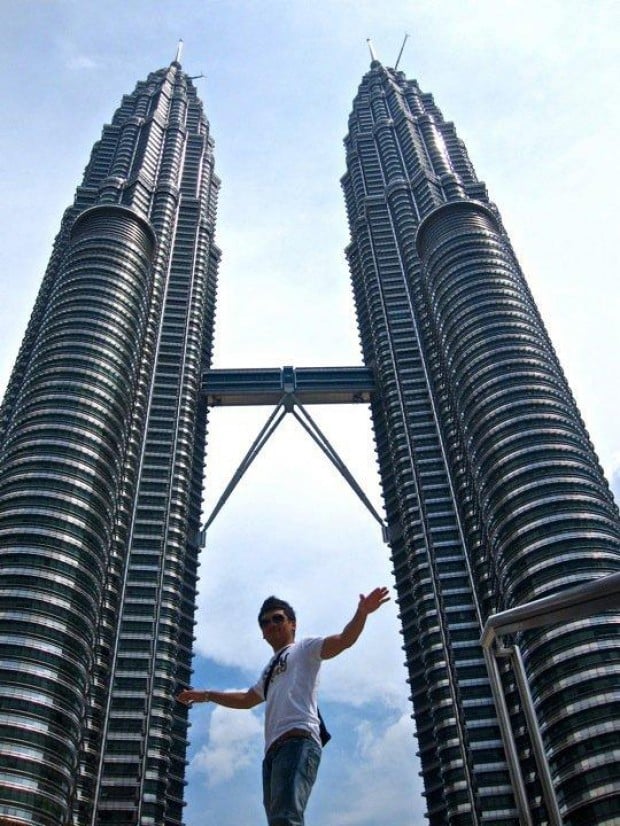 Beautifully designed by Argentine-North American architect César Pelli, the twin towers took seven years of construction to be completed. The 88-floor towers are comprised largely of reinforced concrete, with a steel and glass facade designed to resemble motifs found in Islamic art, a reflection of Malaysia's Muslim majority.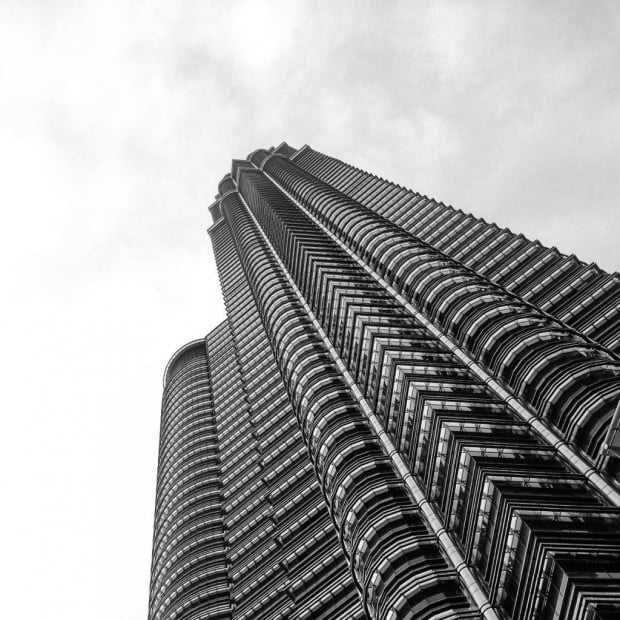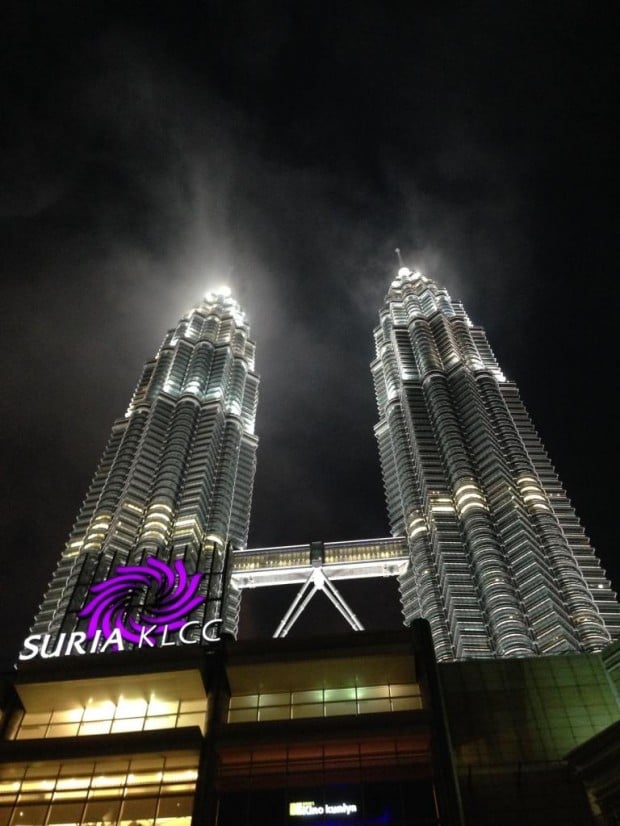 The twin towers are used as office space and just below the towers is the Kuala Lumpur City Centre – or Suria KLCC – a mega shopping mall. The mall even has its own "KLCC Park" at Level G.
Also read: Budget Travel: 48 Hours in Kuala Lumpur with Just RM250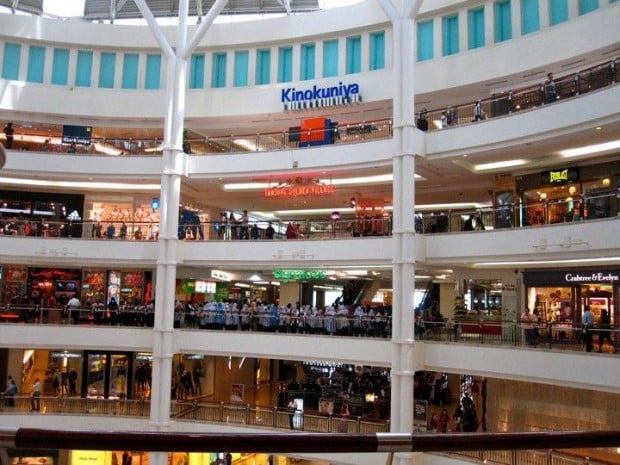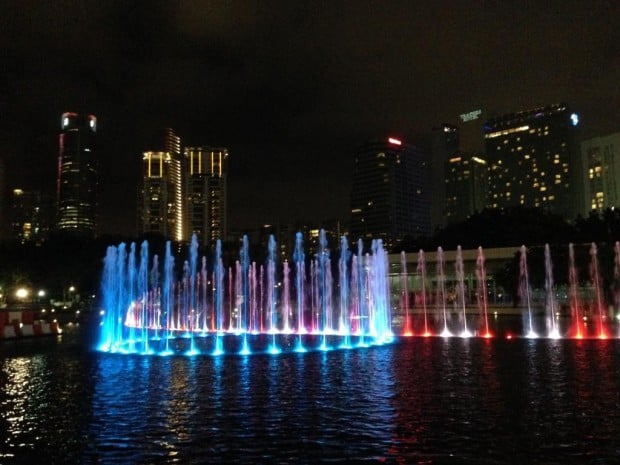 If you need a break from all the shopping, I recommend heading to the Lake Symphony at the park, for the beautiful musical water and light show by the fountains. The musical fountain show starts at 7pm daily and plays two songs every half an hour until 10pm.
Suria KLCC opening hours: 10am to 10pm
Address: Lot No. 241, Level 2, Suria KLCC, Kuala Lumpur City Centre 50088 Kuala Lumpur
2. Jalan Bukit Bintang
For all the self-confessed shopaholics out there, make sure you head to Bukit Bintang, best known as the fashion and entertainment epicenter of Kuala Lumpur. Here are a few of the top places to shop in Bukit Bintang: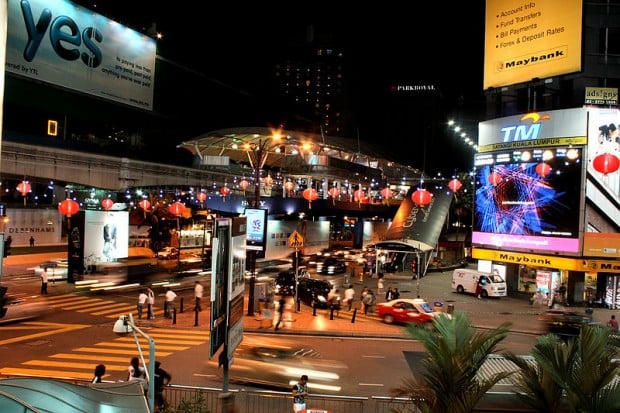 Image credit: Phalinn Ooi
Pavilion KL
The shopping mall with all the best upscale shopping you can get, Pavilion KL houses luxury retailers such as Coach, Dolce & Gabbana, Versace and Yves Saint Laurent, just to name a few.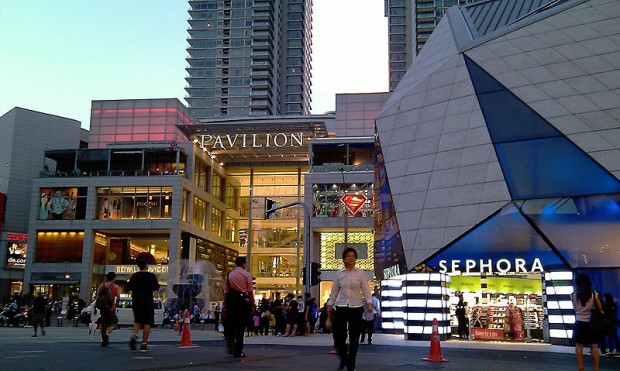 Image credit: Mr.sacrebleu
Linked by a sheltered pedestrian bridge from KLCC, shoppers can conveniently walk to Pavilion KL for more shopping, if they haven't already shopped till they dropped at KLCC.
Pavilion KL opening hours: 10am to 10pm
Address: 168 Jalan Bukit Bintang, 55100 Kuala Lumpur
Berjaya Times Square
Located along the Jalan Imbi Boulevard, Berjaya Times Square is hard to miss. Presently the fifth-largest building in the world, it has over 1,000 retail stores and 65 food outlets that span the 48-storey twin-tower complex.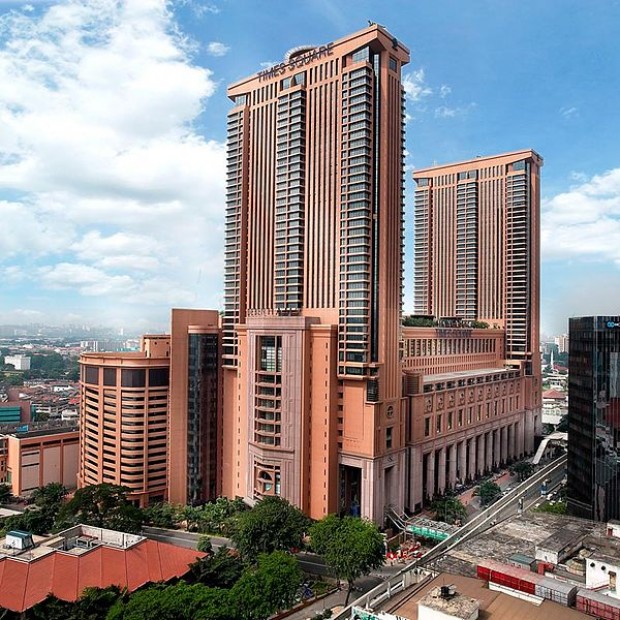 Image credit: Moh Xui
Other than enjoying the abundance of retail and food outlets, one can take a break in the Berjaya Times Square Theme Park, also the largest indoor theme park in Malaysia.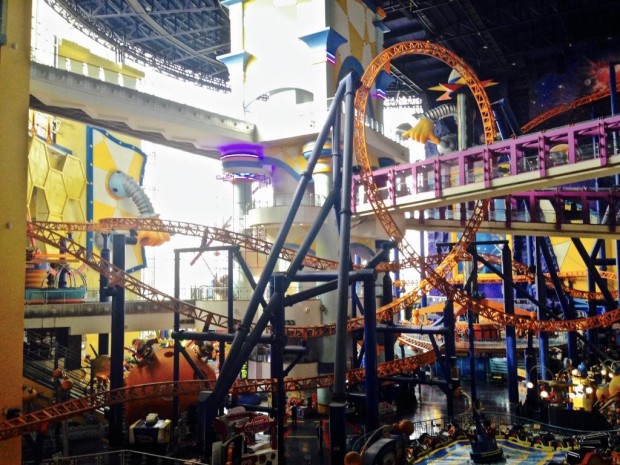 The theme park is divided into two sections: the Galaxy Station for adults, and Fantasy Garden for the kids. The biggest attraction in the park though, is the 800m long Supersonic Odyssey rollercoaster, which sounds like it's looping all around the mall when in operation. It's also the biggest indoor roller coaster in the world!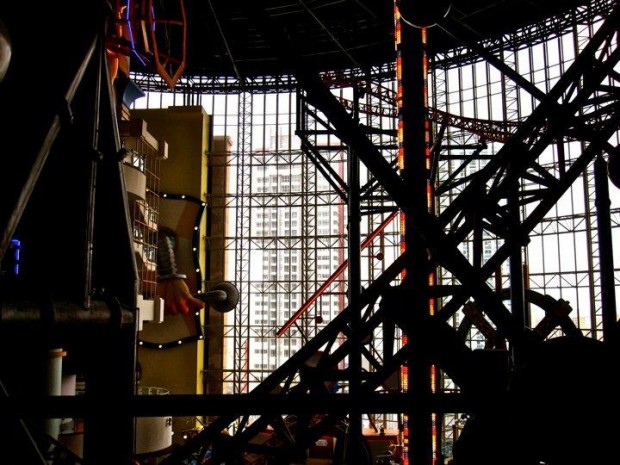 Theme Park opening hours: 12noon to 10pm Monday-Friday; 11am to 10pm Saturday, Sunday, eve of public holidays, public holidays and school holidays
If you're not keen on riding rollercoasters, but would still like to have a little family fun, try your hand at combat in the Laser Battle on the seventh floor.
Prepare for lots of fun, especially if you love video games and are adept with point-and-shoot skills. For some extra exhilarating fun, ask the staff to put you into Midnight Madness mode for your second round – you'll come out of the room drenched in sweat, and wanting more!
Laser Battle opening hours: 10am to 10pm
Berjaya Times Square opening hours: 10am to 10pm daily
Address: 1 Jalan Imbi, 55100 Kuala Lumpur, Malaysia
Low Yat Plaza
Need a quick iPhone repair? Fancy a new laptop, tablet or camera? Or perhaps you just take immense pleasure from staring at shiny electronic gadgets? Low Yat Plaza has it all.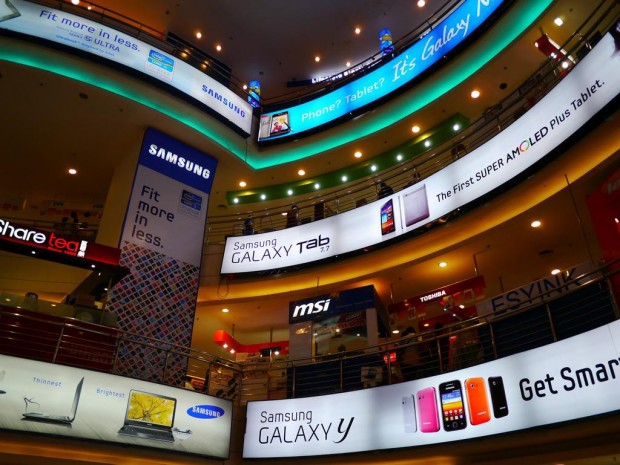 Image credit: Dustin Iskandar
The IT haven for KL, this mall is the city's equivalent of Singapore's Funan Mall or Sim Lim Square. Specialty shops are aplenty here, and since the competition is right next door, you can negotiate and compare prices before making your final purchase.  Some of the shops you can find here include Toshiba, Nokia, Sony, Microsoft, Dell, HTC, Nikon, and Lenovo.
Opening hours: 10am to 10pm daily
Address: No. 7 Jalan Bintang, Off Jalan Bukit Bintang, Bukit Bintang Central, 55100 Kuala Lumpur, Malaysia
3. Jalan Alor
If you're like me and happen to have a bottomless pit for a tummy that starts growling for food in the middle of the night, then you'll be happy to learn about this.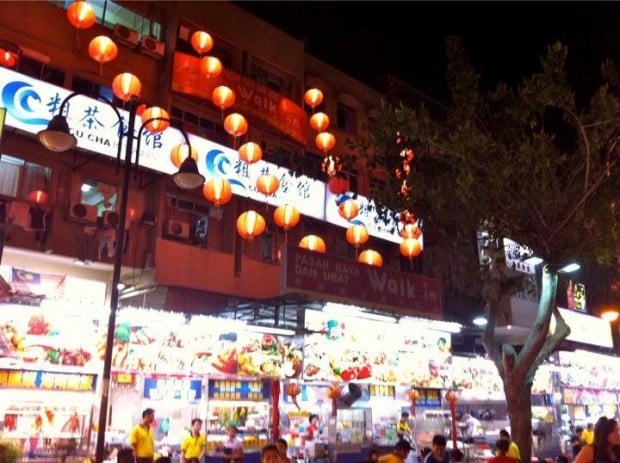 A cultural household of the city's local cuisine, Jalan Alor is known for its endless row of Chinese seafood restaurants and mini red Chinese lanterns that are strung up in the trees. One's hair will start to smell of smoked food after walking through the street.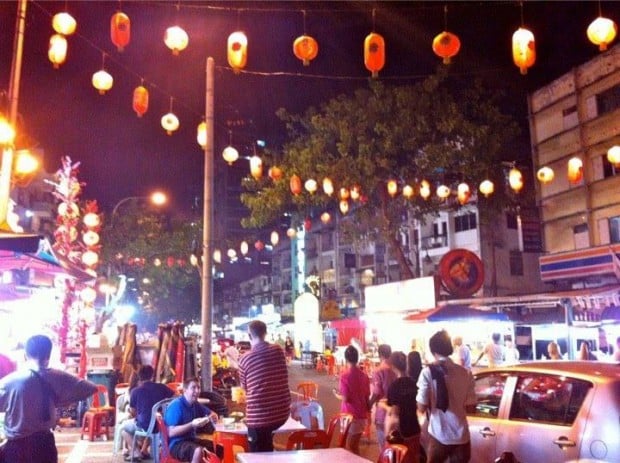 Here, you will find a traditional hawker atmosphere with vendors fervently fanning charcoal grilled chicken and beef satay, and the sounds of pots and pans cooking up a storm in the kitchens. This is no fancy restaurant setting; expect to see more tables and red plastic chairs from each restaurant spilling out onto the roads as more groups of friends and families file in.
Also read: Insider's Guide: Where to Eat in Kuala Lumpur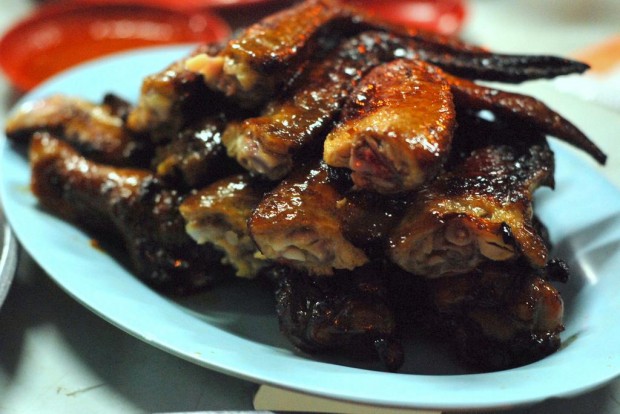 Image credit: TummyRumble
The main attraction here of course, is the food. Do not miss out on the famous barbecue chicken wings (RM3.50 per piece, minimum 2 pieces) from Restoran Wong Ah Wah. Don't forget to try the other two crowd favourites, Grilled Stingray and Creamy Salted Egg Prawn – your stomach will thank you.
Opening hours: 5pm till late
Address: Jalan Alor (Behind Jalan Bukit Bintang)
4. Changkat Bukit Bintang
Regarded as the party venue in Kuala Lumpur, Changkat Bukit Bintang consists of a busy street lined with numerous two-storey restobars, nightclubs, cocktail lounges, Irish pubs, and whisky bars. This hipster lane is popular with the yuppies for all the right reasons.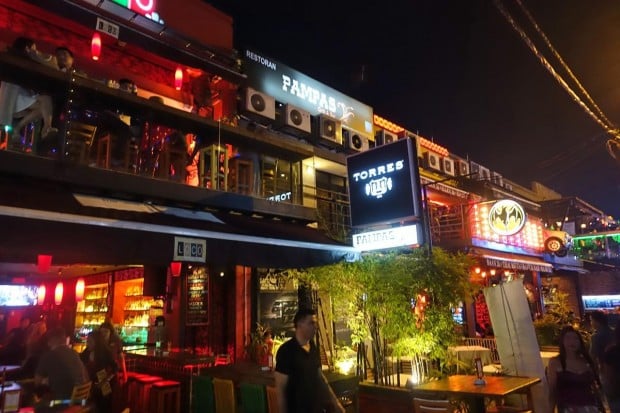 Image credit: Random Republika
With abundant entertainment from live band performances and international DJs, it's hard not to enjoy the vibrancy of KL's nightlife in this small street. To find out more about all other events held in Changkat Bukit Bintang, check out their Facebook page.
Address: Changkat Bukit Bintang, Kuala Lumpur, Malaysia
5. Jalan Petaling
Also known as the Chinatown of KL, Jalan Petaling is the best place to shop for counterfeit branded products. Haggling between buyers and sellers are a common sight here. This street is almost always in a constant hustle and bustle as there is almost everything here from clothes and souvenirs to electronic items and fabrics.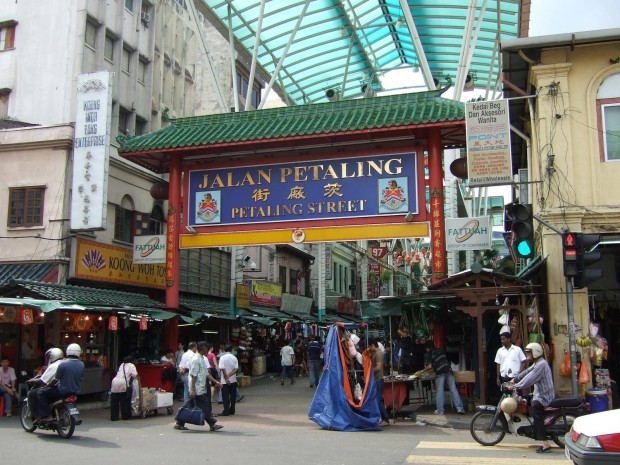 Image credit: FlickreviewR
Jalan Petaling is also known for its large selection of local Chinese cuisine. Depending on your personal preference, there are dozens of restaurants and food stalls available here.
Image credit: Miran Rijavec
As with many other countries in Asia, a large part of Malaysia's culture is found in its food – and the cuisine found on Jalan Petaling is no exception. You'll find yourself spoilt for choice, but if there's only one thing you can stomach for that day, make sure to search for that non-elusive food kiosk with a long queue of customers.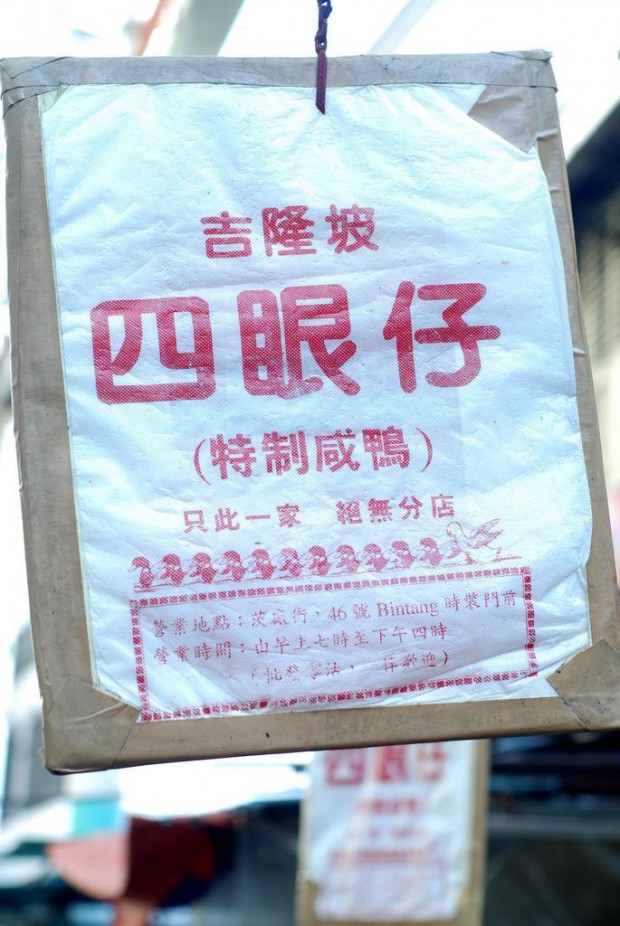 Image credit: Tummy Rumble
Hailed by the locals as a "must-try", the Sze Ngan Chye roast ducks on Petaling Street are famed for their salt marinated Roast Duck and Duck Feet Parcel (duck feet and duck liver wrapped with intestine and coated with sweet caramelised sauce). The roast ducks here are cooked to perfection; underneath its crispy crackling skin is juicy and flavourful meat.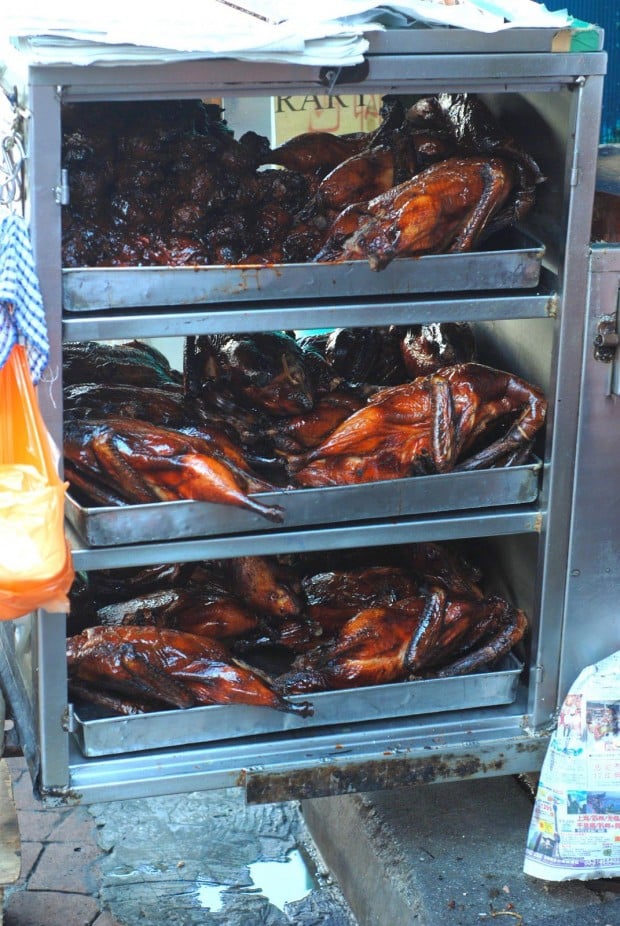 Image credit: Tummy Rumble
The stall starts its business as early as 8am and usually run out before 2pm. The early bird catches the worm, they say.
Jalan Petaling opening hours: 10am to 10pm Daily
Address: No. 10, Jalan Hang Kasturi
6. Central Market
Just a stone's throw away from Jalan Petaling is KL's Central Market. What began as a wet market in 1888 is now a Centre for Malaysian Culture, Heritage, Arts and Craft.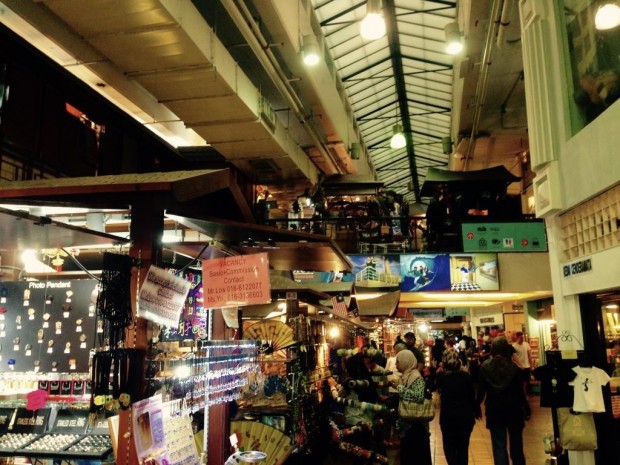 Divided into different "zones", the vendors' stalls are segmented by race. The purpose of this practice is to let visitors get an insight into the cultural differences of the various races in Malaysia.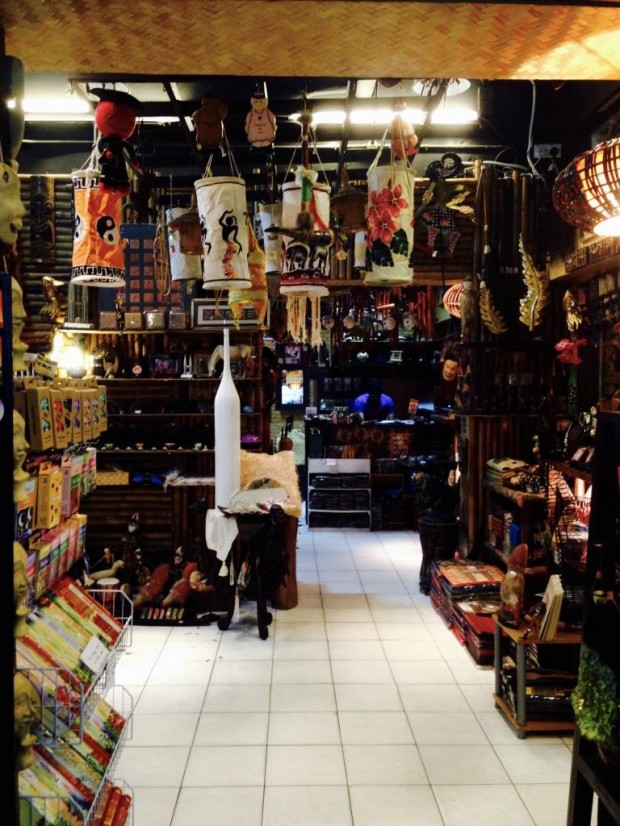 Another great place for souvenirs, traditional handicraft items such as batik, embroidery, Royal Selangor Pewter, and paintings done by artists on-site can be found here.
Central Market opening hours: 10am to 10pm daily
Address: Jalan Hang Kasturi, 50050 Kuala Lumpur, Wilayah Persekutuan, Malaysia
7. National Monument & Istana Negara
History buffs, this is for you. Located just walking distance from the Lake Gardens in KL, the National Monument is a sculpture built in remembrance of the courageous soldiers who died fighting for the independence of their country.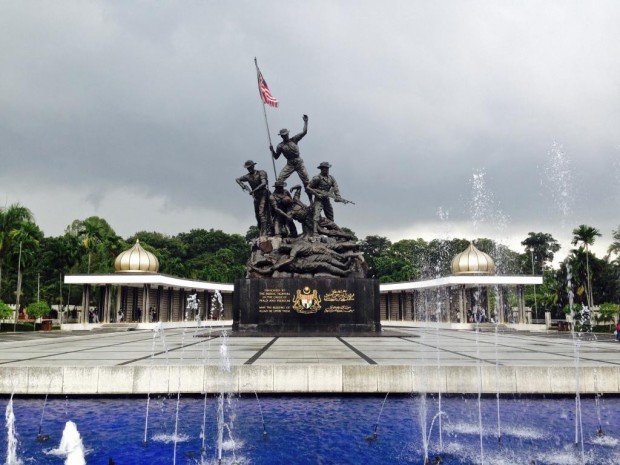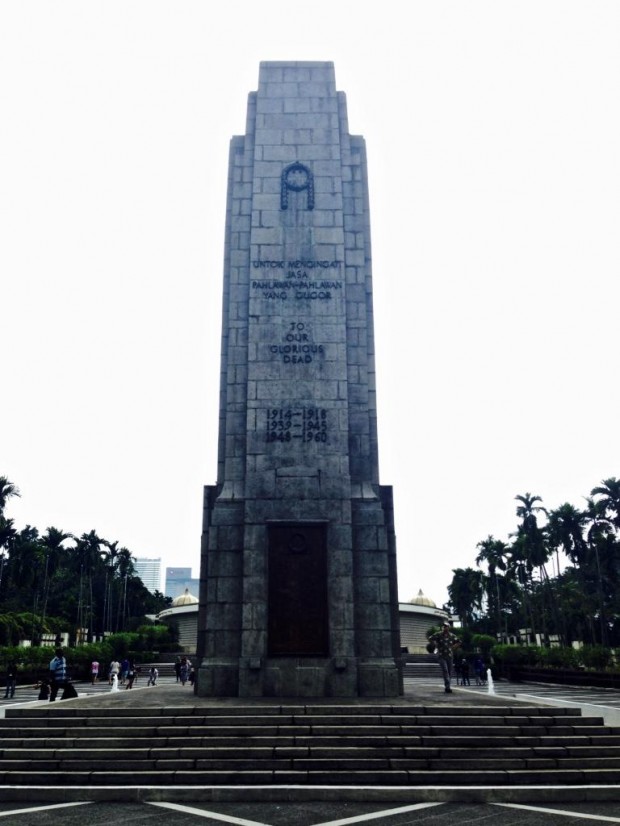 The space around the monument features a pavilion, the monument itself, the surrounding gardens, the fountains, and a war memorial.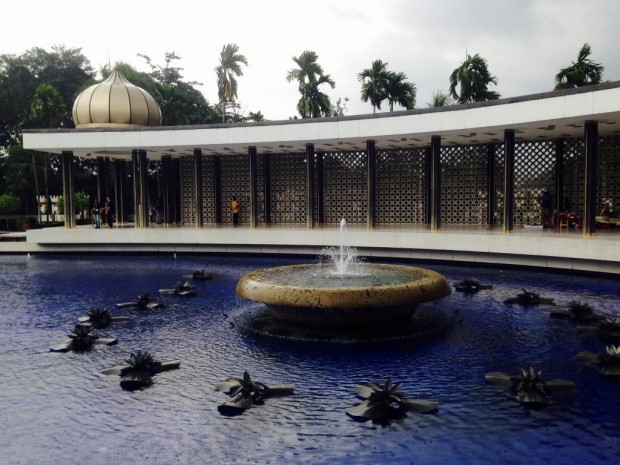 Take a moment to stroll around this historical site. It would be an added plus if you have a tour guide to explain a little bit about the history of Malaysia.
National Monument opening hours: 8am to 10pm Daily
Address: Lake Gardens, Jalan Tugu off Jalan Parlimen, Kuala Lumpur, Malaysia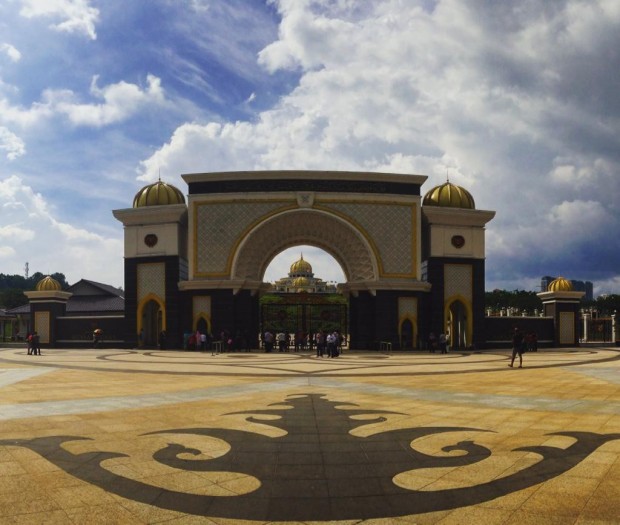 Just a short 5km drive away from the National Monument is the Istana Negara, Malaysia's equivalent of Buckingham Palace in London. The Istana Negara (or National Palace) is the official residence of the Yang di-Pertuan Agong (King) of Malaysia. Not open to public, tourists may only catch a glimpse of the 28-acre complex from outside the palace gates.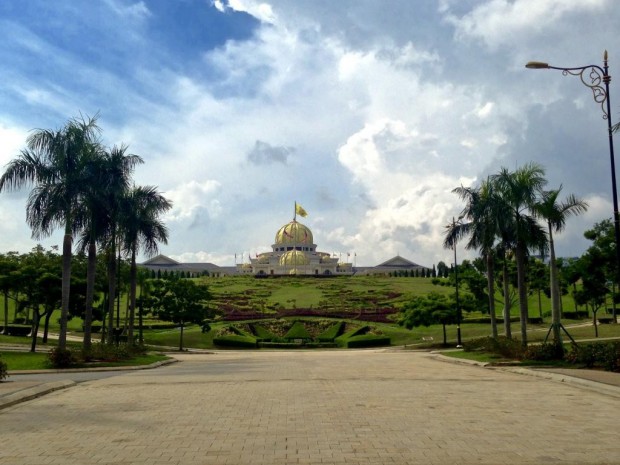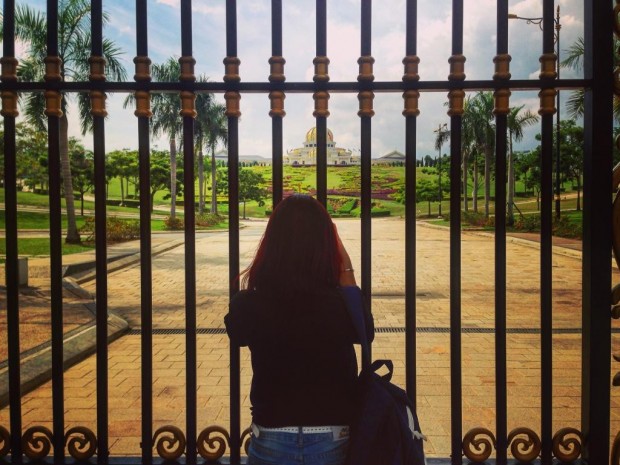 For safety purposes, there is a guardhouse for members of the Royal Malay Regiment. Standing at the main entrance are two guard posts on each side of the arch with members of the cavalry in full dress uniform. They would gladly pose for a picture with tourists while standing at ease.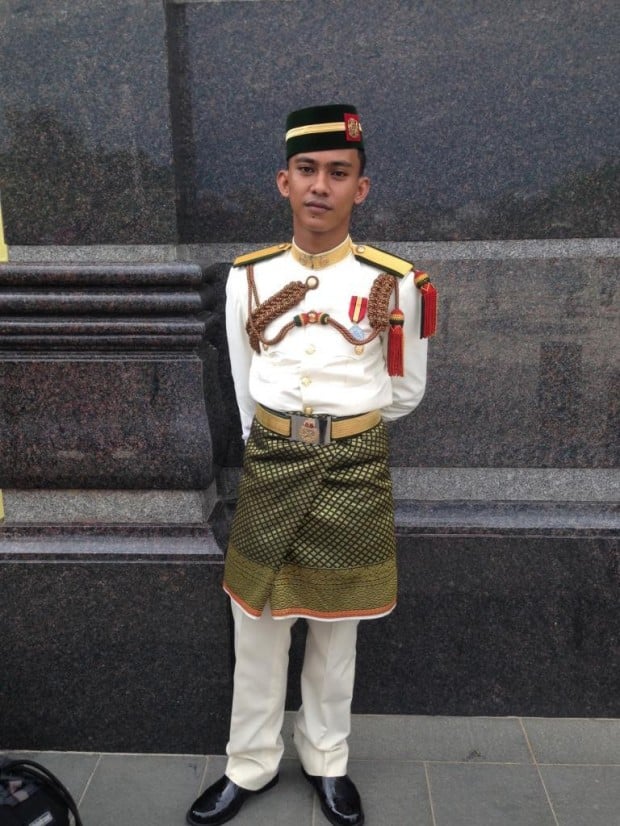 The architecture of the palace itself is beautiful and majestic, as it should be. Take as many pictures as you like here; the vast space outside of the main entrance gates makes for great touristy jump shots and group photos.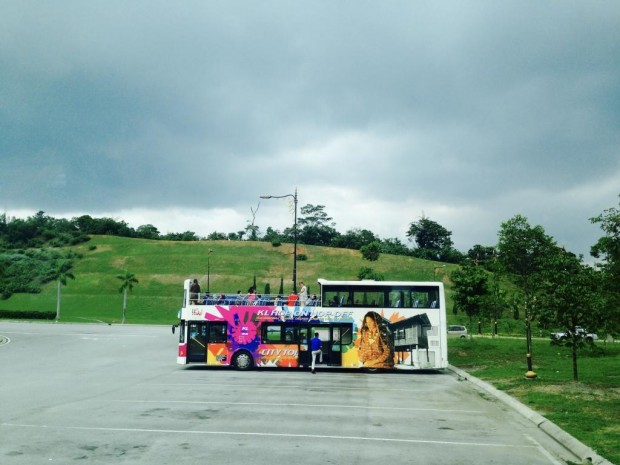 The Istana Negara is easily reached by the KL Hop-On-Hop-Off bus.
Istana Negara Address: Jalan Tuanku Abdul Halim, 50490 Kuala Lumpur, Wilayah Persekutuan Kuala Lumpur, Malaysia
8. Sunway Lagoon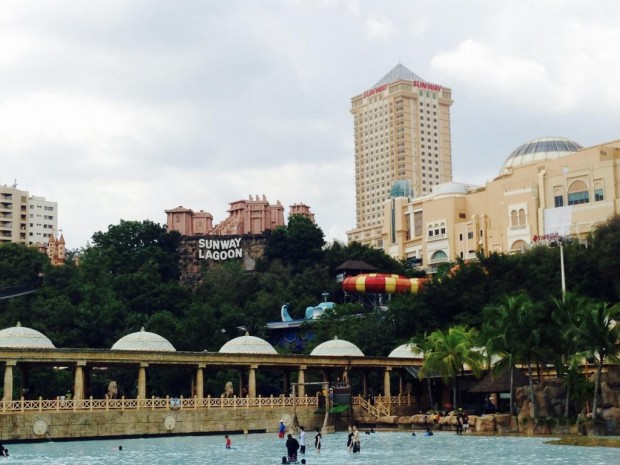 Built over a former ore mining land, Sunway Lagoon has an Amusement Park, Water Park, Wildlife Park, Extreme Park, and Scream Park all in one place. If you're travelling with family or a group of friends, then this is definitely the place to visit!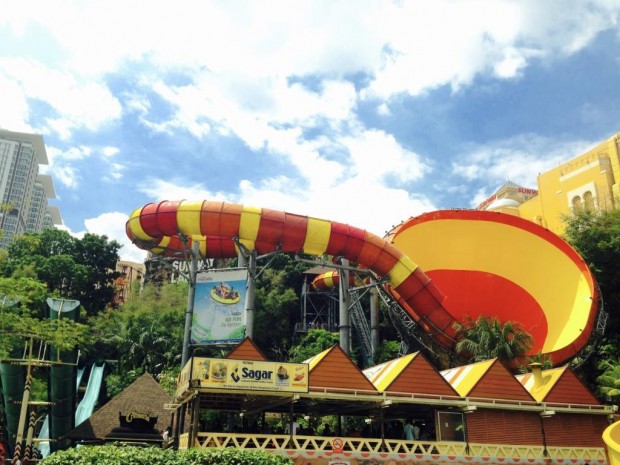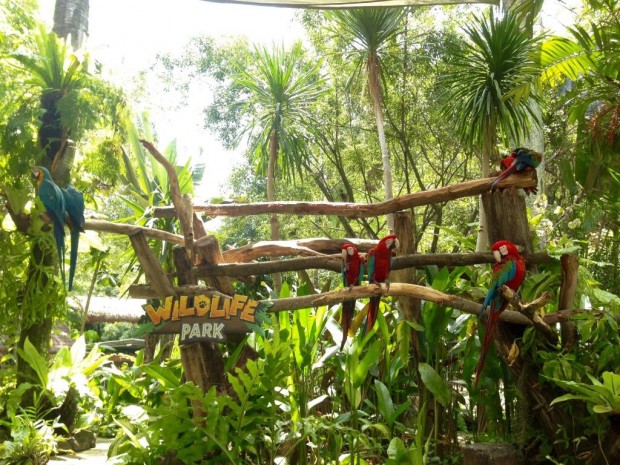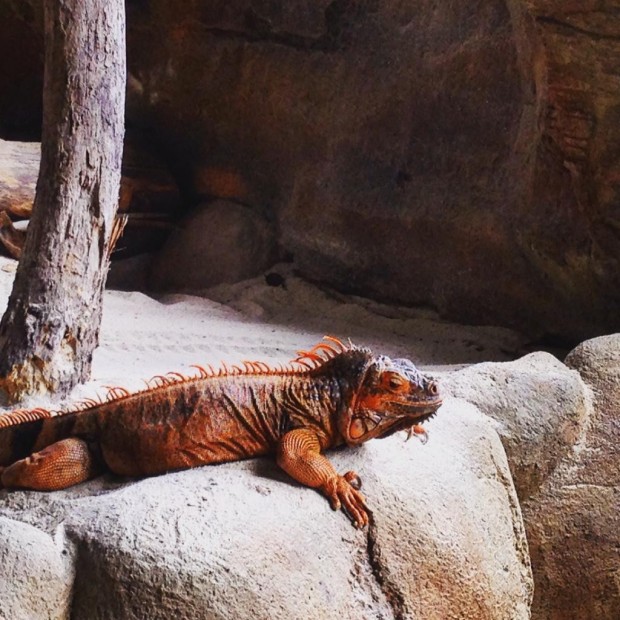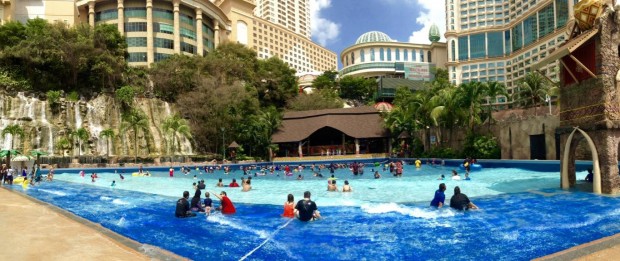 Some of the more exciting highlights of Sunway Lagoon include the 428m long Pedestrian Suspension Bridge, the Vuvuzela (the world's largest water ride), Malaysia's first FlowRider on the man-made Surf Beach, Malaysia's longest flying fox at 206m, and asia's highest Slingshot Ride, the G-Force X. Sunway Lagoon has achieved many firsts in its own rights, and deservedly so.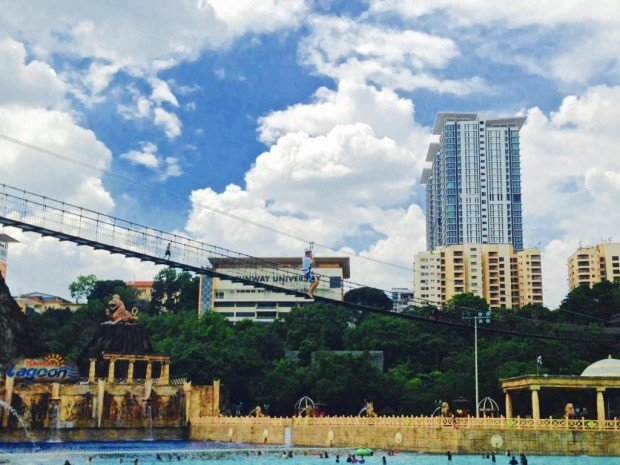 This mega theme park has over 80 attractions spread over its 88 acres – if that doesn't spell FUN then I don't know what does!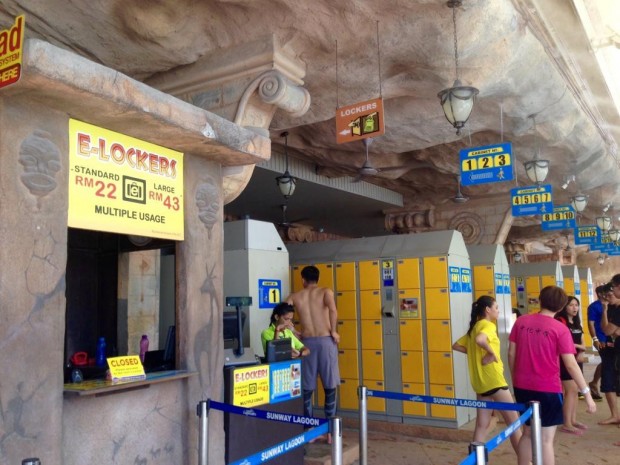 Remember to bring a change of clothes if you're planning to get wet! And don't worry about extra baggage, ample locker space is provided to all park goers.
Sunway Lagoon opening hours: 10am to 6pm Daily
Address: Sunway Lagoon Sdn Bhd (211311-A) 3, Jalan PJS 11/11, Bandar Sunway, 47500 Selangor Darul Ehsan, Malaysia
9. Putrajaya
Also called a garden city, Putrajaya is a planned city that serves as the Federal Government's administrative hub of the country.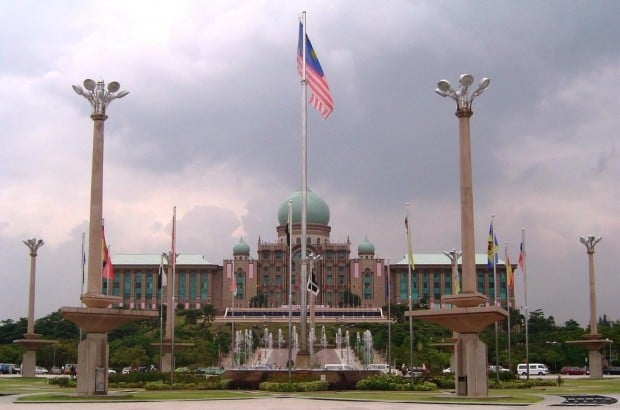 Image credit: Wikipedia
Located approximately 25km from KL is the 600-hectare man-made Putrajaya Lake. Flanked by the beautifully built Putra Bridge, a Sunday evening stroll here makes a great tranquil escape from the hustle and bustle of Kuala Lumpur.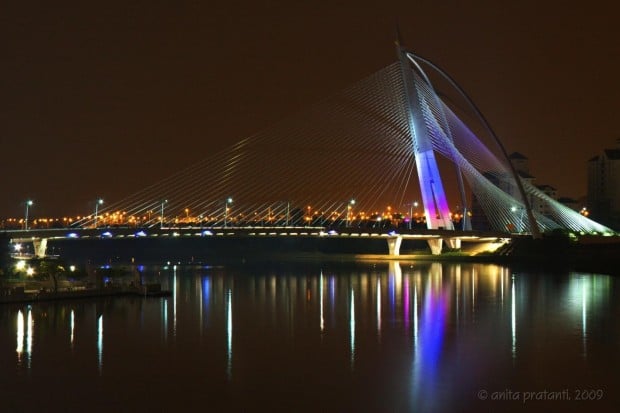 Image credit: Pratanti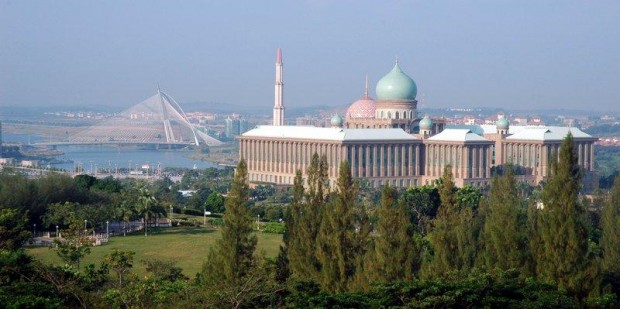 Image credit: Easybook
Just opposite the picturesque lake, the Putra Mosque (Masjid Putra) is possibly Putrajaya's most distinctive landmark. Built as the principal mosque of Putrajaya, the pink-domed Putra Mosque is constructed with rose-tinted granite and can accommodate up to 15,000 worshippers at any one time.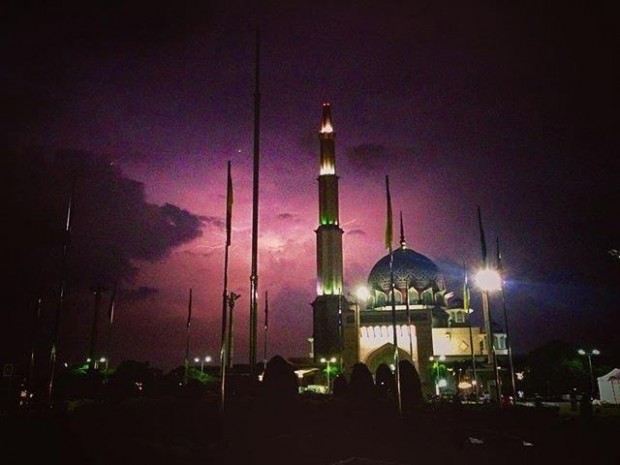 At 116m, it is one of the tallest towers in the region and has five tiers, representing the Five Pillars of Islam. Visitors to the Putra Mosque are requested to dress modestly.
Image credit: Syed Abdul Khaliq
To get to Putrajaya by public transport, the fastest way is to get on the KLIA Transit connecting KL's Sentral train station to its airport, which stops halfway in between at Putrajaya.
Also read: Visiting the 7 Wonders of Kuala Lumpur
10. Batu Caves
A limestone hill located just 13km north of Kuala Lumpur, Batu Caves is a series of caves and cave temples. Rising almost 100m above ground, the Batu Caves is a complex that consists of three main caves and a few smaller ones. One of the main focuses is the giant golden statue of Lord Murugan located right outside the caves.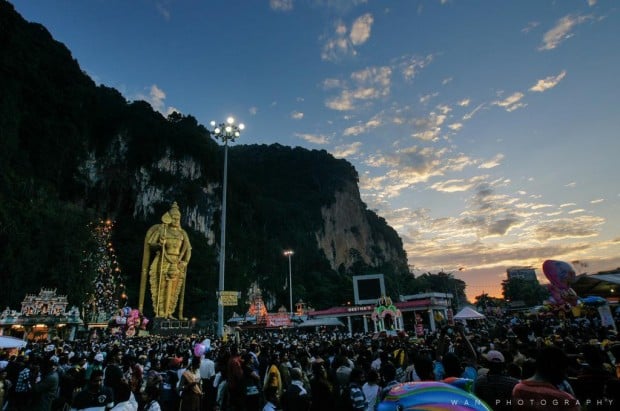 Image credit: Thanwan Singh
During the Hindu festival of Thaipusam, worshippers from all over the country and the region flock to the caves to seek blessings, fulfill vows, and offer thanks. Batu Caves is abuzz with activity on this day, crowded not only with thousands of Hindu worshippers but also with foreign tourists curious to see the celebrations and festivities of Malaysia.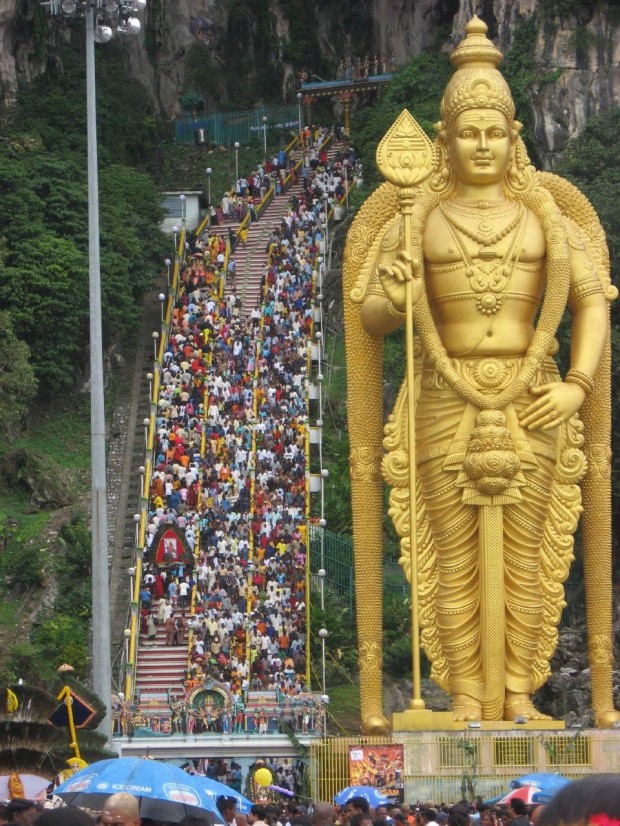 Image credit: Nina Bruja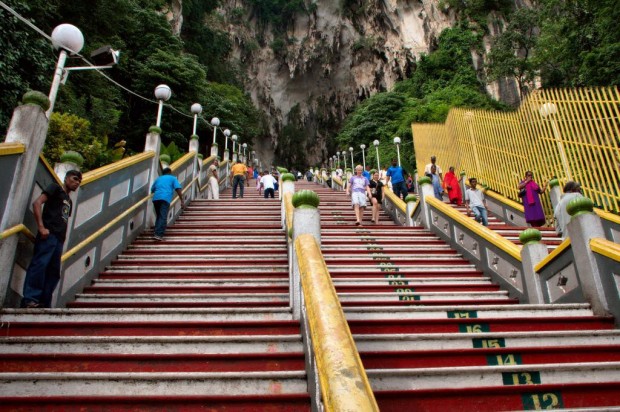 Image credit: Christian Haugen
The biggest cave in Batu Caves – referred to as Cathedral Cave or Temple Cave – has a very high ceiling and features ornate Hindu shrines. To get there, visitors must climb a steep flight of 272 steps. Once up there, one can view a remarkable skyline of the city centre.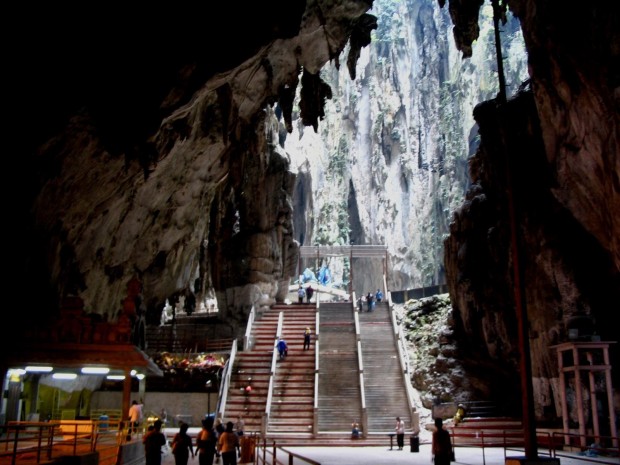 Image credit: Patrice78500
Besides being a place for worship, Batu Caves is also a great place for outdoor rock climbing enthusiasts. The caves offer more than 160 climbing routes which are scattered all around the side of the limestone hills.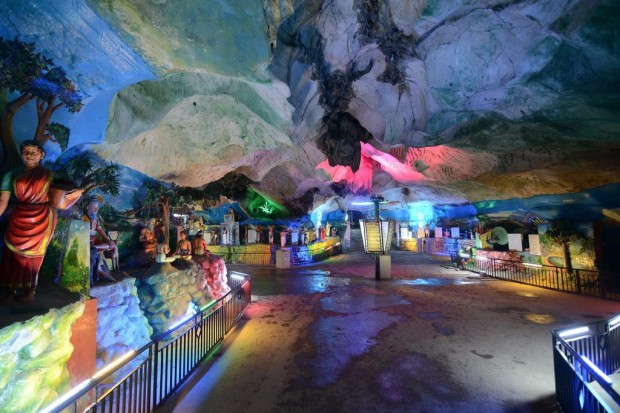 Image credit: Jorge Láscar
The easiest way to get to Batu Caves by public transport is to hop onto the commuter train at KL Sentral and stop at Batu Caves Komuter station. Alternatively, from KL Sentral, take the monorail service to Titiwangsa station. Alight there and take the bus to Batu Caves.
Opening hours: 6am to 9pm daily
Address: Batu Caves, Sri Subramaniam Temple, Kuala Lumpur, Malaysia
And there you have it! Whether you're travelling to Kuala Lumpur just to shop, eat, or take in a little bit of culture, I hope this list helps you decide where to go on your first trip there! If you have any other recommendations for must-visit places in KL, feel free to leave them in the comment box below!
My trip to KL was part of the ASEAN Celebrity Explore Quest Malaysia 2015, and it was made possible by Tourism Malaysia.