A main source of entertainment for people nowadays is watching television series. I personally love killing time and having a good laugh or cry when I watch shows. Sometimes, I become a huge fan that I actually wish I was there to witness the scenes being made. If you're an avid watcher of series, you'll know what I mean. So yes, I've listed 10 destinations that you might want to visit if you are a fan of these television shows!
Also read: 10 Filipino Movies That Will Inspire You to Travel the Philippines First
1. Gossip Girl: Metropolitan Museum of Art, New York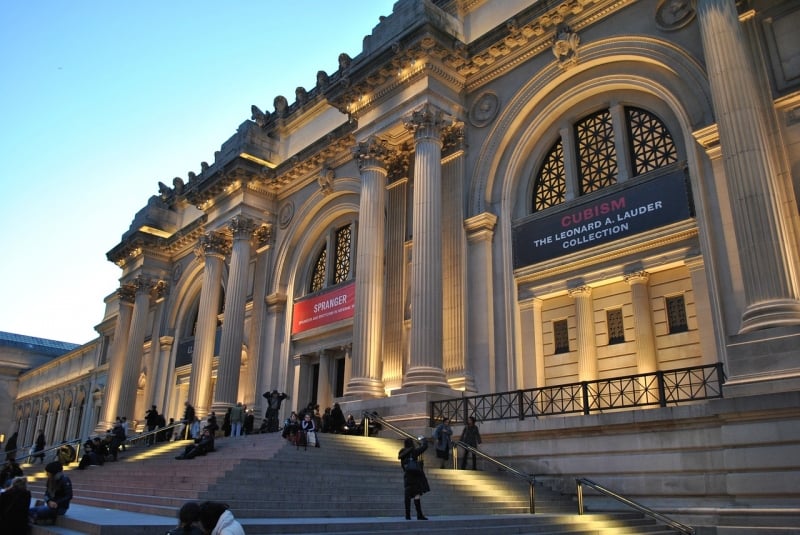 What's up Upper East Side? If you're a fan of Queen B, you'll definitely know where this place is. Yep, it's The Met! One of the largest and most visited museums in the world, it exhibits some of the best art creations from all parts of the globe. And if you're a big celebrity fan, you'll know that this is where the annual Met Gala is held.
2. Gossip Girl: Grand Central Terminal, New York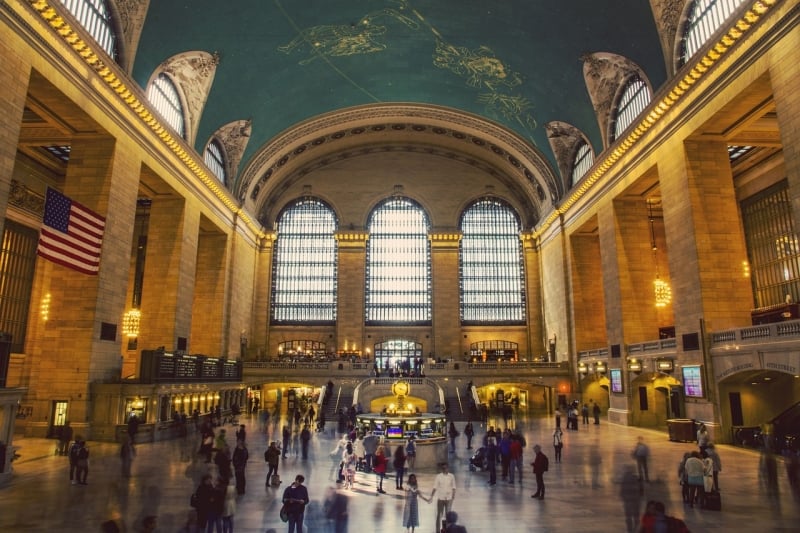 Another iconic Gossip Girl location, or pretty much any show or movie shot in New York, is the Grand Central Terminal. If I'm not mistaken, Serena, portrayed by Blake Lively, was "spotted" at the terminal when she was making a comeback. In its website, it claims that the "Grand Central Terminal has remained the busiest train station in the country. People from all over the world come to visit, shop and take a public tour."
3. Vikings: Glendalough, Ireland
Have you heard of Vikings? If you haven't, you are missing out. It's an awesome action drama series that's based on true historical findings. You can watch it on History channel. They shoot mostly in Ireland and they feature massive landscapes especially for battle scenes. Take this view in Glendalough, for example.
4. Vikings: Powerscourt Deerpark and Waterfall, Ireland
The Powerscourt Deerpark and Waterfall houses the tallest waterfall in Ireland. While Vikings only shot in this location a few times, many other shows and movies have been partially filmed here like Ella Enchanted, The Count of Monte Cristo, Black Beauty, and many others according to Powerscourt Estate.
5. Game of Thrones: Castillo de Zafra, Spain
And while we're in the talks of warfare, we should definitely include Game of Thrones in the list. Does Castillo de Zafra look familiar to you? Dubbed as the Tower of Joy in the award-winning HBO series, the recently concluded season showed the castle a number of times in flashbacks and in Bran Stark's visions.
Also read: 8 Philippine Destinations that Inspired Movies and TV Shows
6. The Walking Dead: Senoia, Georgia
The Walking Dead is another ongoing series that many people have been subscribing on. One of the most featured locations is in Senoia in Georgia, which is considered a "sleepy town" for some. Nowadays, there are many companies offering The Walking Dead tours which allow guests to visit different shooting locations of the series.
7. Seinfeld: The Original Soup Man, New York
Does "Soup Nazi" ring a bell to you? If not, you are either a millennial or an old soul who loves watching classic shows. Seinfeld is considered to be one of the best television shows in history! The Original Soup Man is an actual establishment that rose to fame when Seinfeld aired. See for yourself if you're ever in the Big Apple.
8. Breaking Bad: Octopus Car Wash, Albuquerque
Breaking Bad is a badass movie that first aired in 2008 and ended in 2013, and received multiple awards including Golden Globe. Most, if not all, of the scenes of the entire series were filmed in Albuquerque. You can even sign up for special tours to go to the iconic locations like this Octopus Car Wash where Walter White used to work.
9. Grey's Anatomy: Space Needle and Queen Anne Hill, Seattle
Grey's Anatomy is a series which is mostly filmed in Los Angeles, California. However, they make it seem like it's in Seattle featuring the iconic Space Needle and the breathtaking skyline taken from Queen Ann Hill. The series is still airing and is now on its 13th season! How about that?
10. Sherlock: Speedy's Sandwich Bar & Cafe, London
Hello mates! Yes, Speedy's Sandwich Bar & Cafe is an actual cafe in London! In the Sherlock series, you'll see that Holmes and Watson's apartment is at the upper floor of this building. But don't go there expecting to see them live as the actual apartment where they shoot the series is a few blocks away.
Also read: 10 Iconic Game of Thrones Locations Every Super Fan Must Visit
Which of these destinations do you want to visit? Did I miss any of your favourite shows? Let me know!