Many fall in love with a husky's lush coat and piercing blue gaze. However, did you know that a husky's optimal working temperature hovers around an incredible negative 15 degrees? After all, huskies were originally bred to be working dogs and boy do they love to run!
Indeed, one of the most novel experiences you can ever have is to embark on a husky sled ride in the Arctic Circle. Just imagine: being pulled through a vast winter wonderland by a horde of large, incredibly adorable canines. To say that the feeling is surreal is just the tip of the iceberg; the experience is really something quite extraordinary.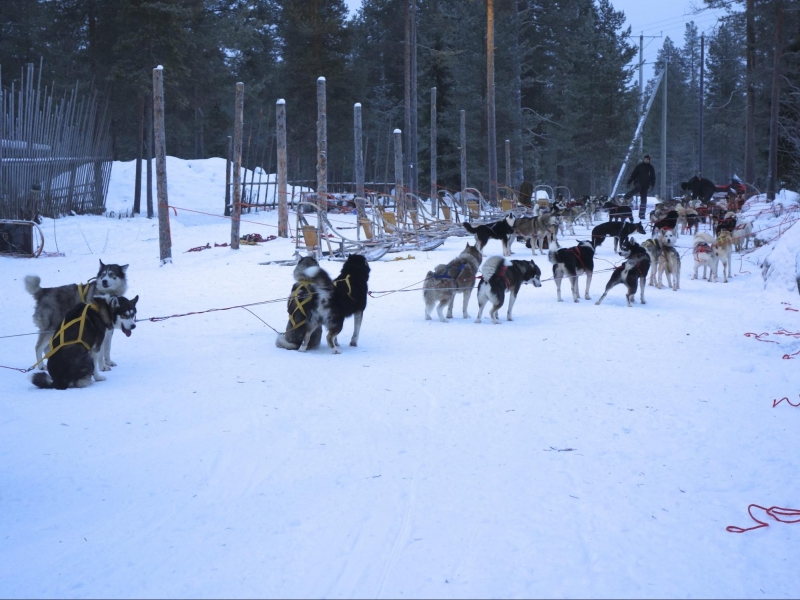 Many operators offer such an experience, with each session lasting from one to 1.5 hours. There are two time slots in a day and we opted for one that was held at dusk. If you wish, there are also some husky sled rides that are held in the night, which offer the chance to go on a northern lights chase as well.
The huskies are housed at a 'husky farm' of sorts, where they are cared for by their handlers. The farm usually offers hotel or central pickups, as it's located far out in the outskirts. Once you arrive, it's time to say hello to the furry and friendly locals!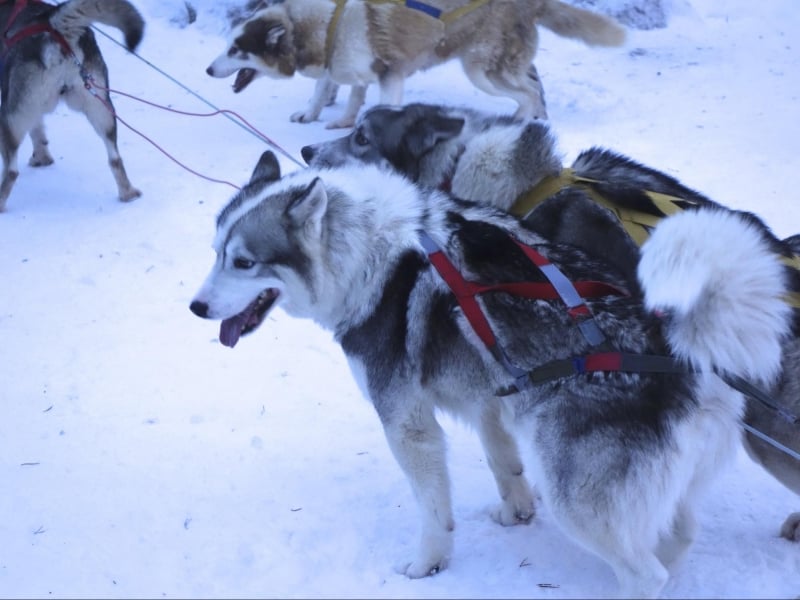 Each sled will be pulled by 10 to 15 huskies, who will be strung up two at a time. They're extremely friendly and will nuzzle into your hands for a pat. They're also buzzing with energy; they know that a run is impending and they can't wait to get going!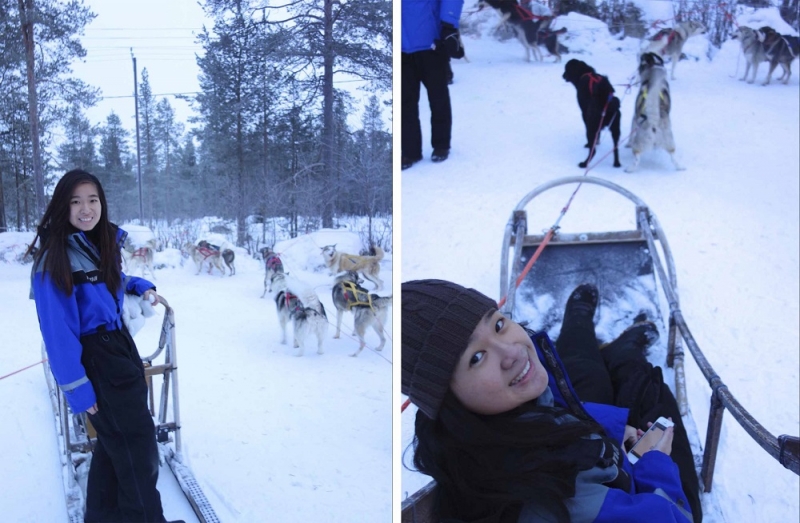 The sleds can each take two people, with one in a standing position at the back (pictured above left) and the other sitting down in front (pictured above right). The interesting part? The one standing will get to 'drive' the sled! The sled is primarily pulled by the huskies, who might at times get carried away with excitement. The sled is hence equipped with a brake should you wish to slow down the speed!
We were given a thorough lesson before setting off. Don't worry, the sled is very easy to operate. To slow down, all you have to do is to step on a foot pedal. The trail will not be going in a straight line all the time and will require some twists and turns. The 'driver' will have to control this as well. He or she has to lean to the right in order to turn the sled left, and vice versa. It's really easy!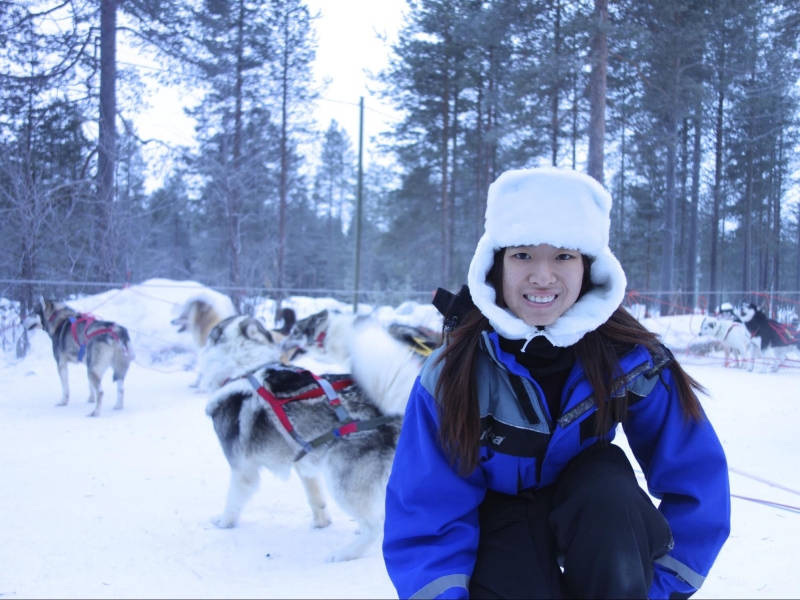 You'll also be given a 'jumpsuit' to wear, to help combat the cold. Obviously, the Arctic Circle can get freezingly cold especially during the winter. We conquered nearly negative 15 degrees when we were there. It's also recommended to wear a hat that covers your ears and if you wish, a scarf that covers your mouth and nose. The huskies will be running through the woods and you'll need to find a way to insulate yourself in the cold and protect yourself from the wind.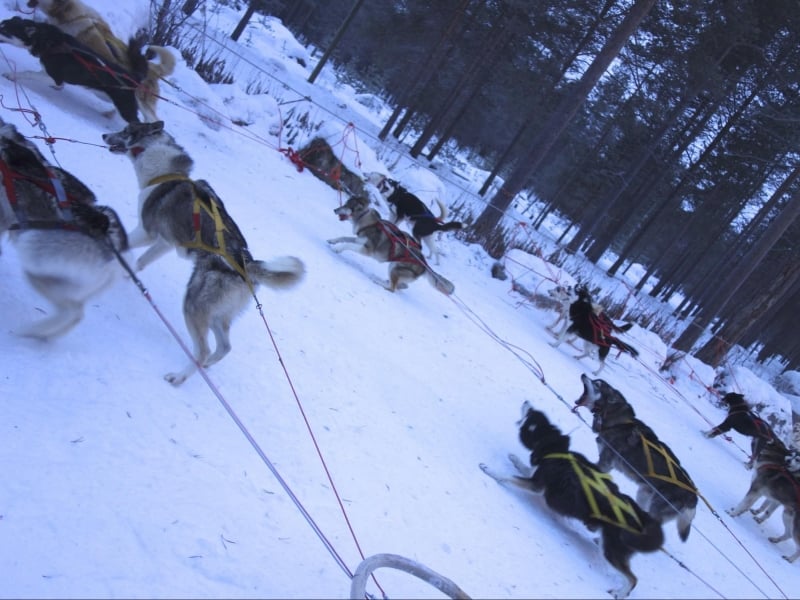 The huskies will all start barking and whimpering with anticipation as the time draws nearer. Look at them raring to go.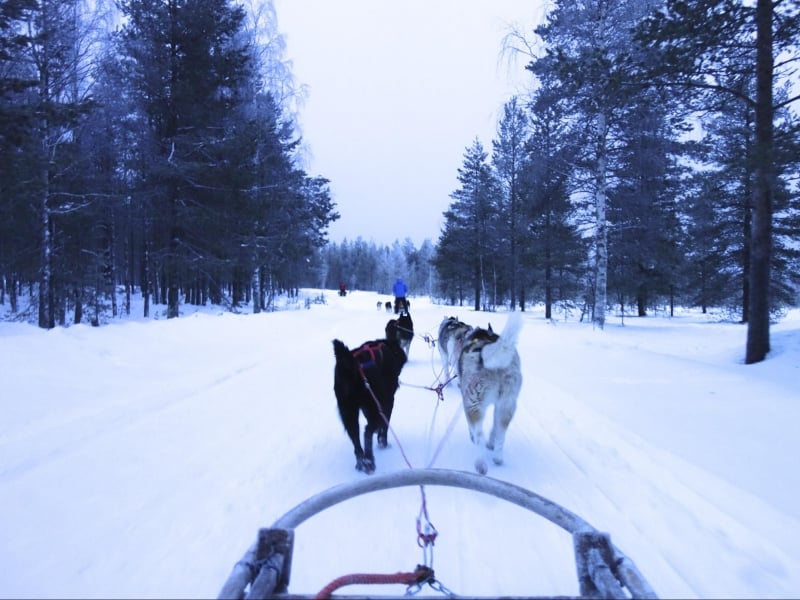 And we're off! You'll be pulled through stunning winter landscapes that stretch as far as the eyes can see.
Picture this: travelling at top speed through a spectacular winter wonderland with nothing but barren trees and glimmering snow at either side of you. Don't get too carried away, though; you have to ensure that the sled in front of you is visible at all times. It's also ideal to maintain a certain distance and use the brake should your sled get too close to the one in front. And don't forget to turn the sled when the trail bends!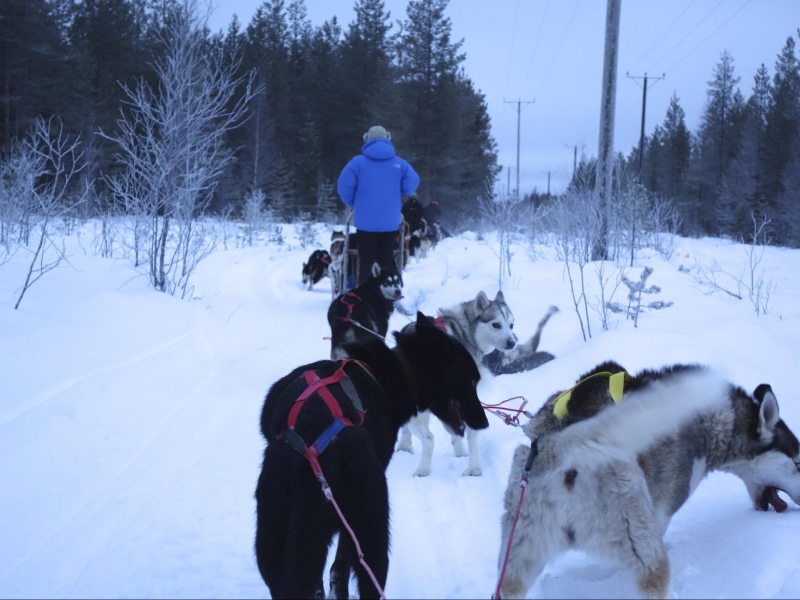 The line does stop from time to time so that straggling sleds can catch up. There will be guides interspersed throughout the group, so simply give a shout should you encounter any difficulties. During this 'stop' period, the huskies take the chance to catch a breather, with some even quenching their thirst by eating snow. Some of them even start rolling around in the snow. It's an incredibly adorable sight!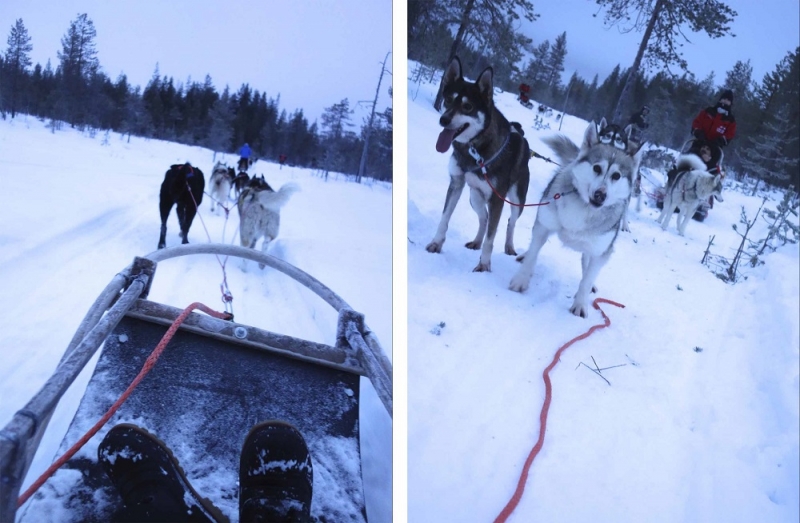 As for the one sitting down, simply sit back and enjoy the ride! Should you both decide to take turns to be the driver — you can use one of the 'stop times' to orchestrate a switch. We highly recommend doing this!
We had this husky sledding experience in Rovaniemi, Finland, which is about an hour's flight from the capital of Helsinki. We didn't book our session beforehand, choosing to simply walk into the city's many tour operators instead. However, if you're set on enjoying this experience, there's no harm in booking your session prior to your trip.
During our trip, we also travelled to Kiruna, Sweden, which is about a 1.5-hour flight from the capital of Stockholm. There, we chose to go on a night husky ride for a different experience!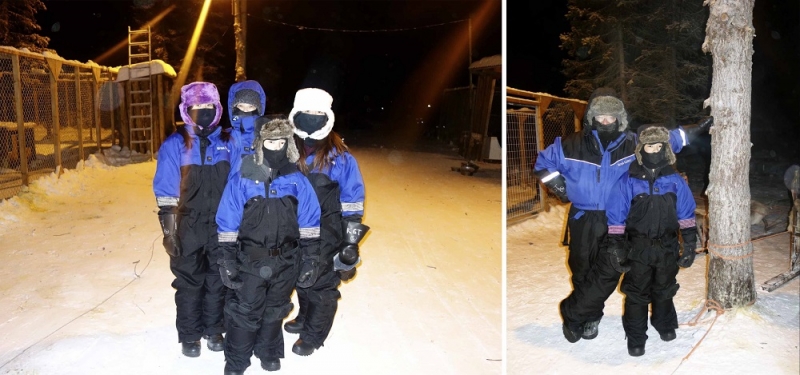 Suiting up once again — this time, scarves and gloves are highly recommended. It gets much colder at night; temperatures dipped to negative 35 degrees during our ride. Yet, we somehow managed to remain rather warm thanks to the jumpsuits!

The huskies were all strung up and eager to get started! However, do take some time to befriend them before the ride starts.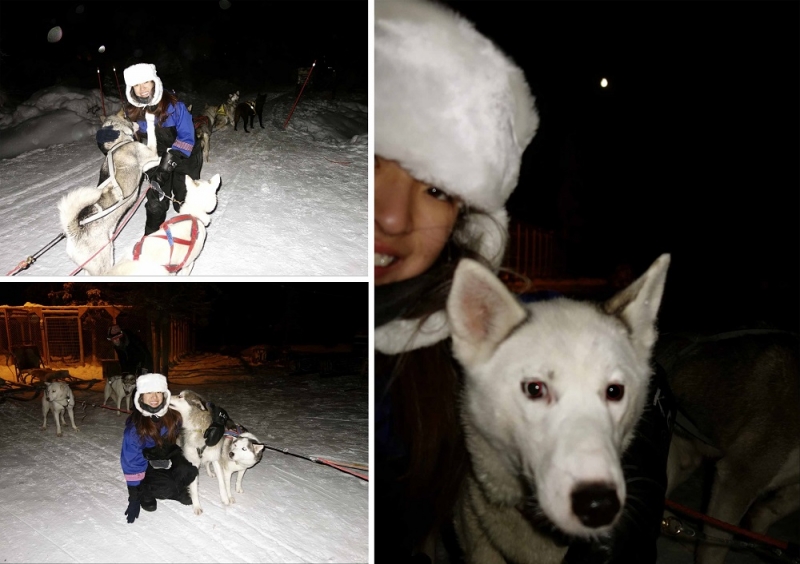 huskies are extremely friendly and will give you welcoming sniffs, with some even jumping up on you. They're also willing to pose for selfies. These animals are used to human contact and appreciate affection, so dog lovers, please do hold them and pet them! Make sure you let them sniff you first, though.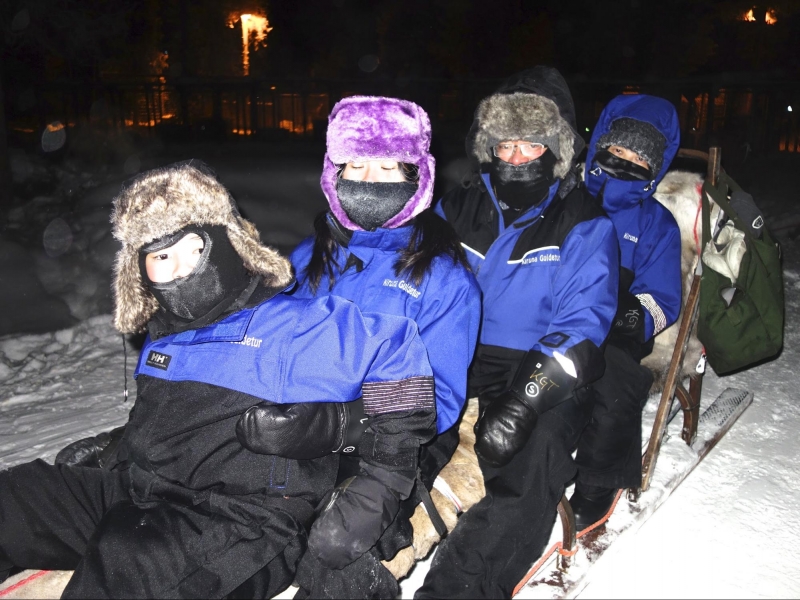 As you'll be driving through the forest with only a powerful flashlight in hand, guests aren't allowed to drive the sleds at night. Instead, you'll be lined up in a seated position along a sled that's thoughtfully lined with fur. A guide will be accompanying you and she or he will be doing all the driving and navigating. All you have to do is to sit back, relax, and enjoy the ride!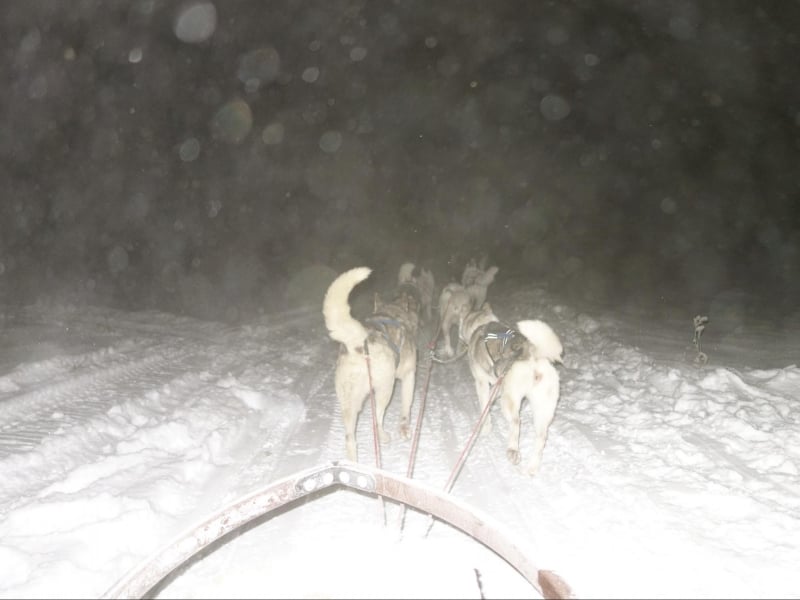 You won't be able to see much of the scenery around you as it's entirely pitch-black. Look up into the sky and stargaze instead. If you're lucky, you might even be able to catch a glimpse of a dancing green strip of the northern lights! Otherwise, simply soak in the atmosphere and revel in the experience of it all.

At the end of the ride, you'll be brought to a teepee with a roaring fire inside. Trust us, you'll be extremely glad for this!

Due to the extreme temperatures, we even had ice forming in our hair and on our eyelashes. Imagine that!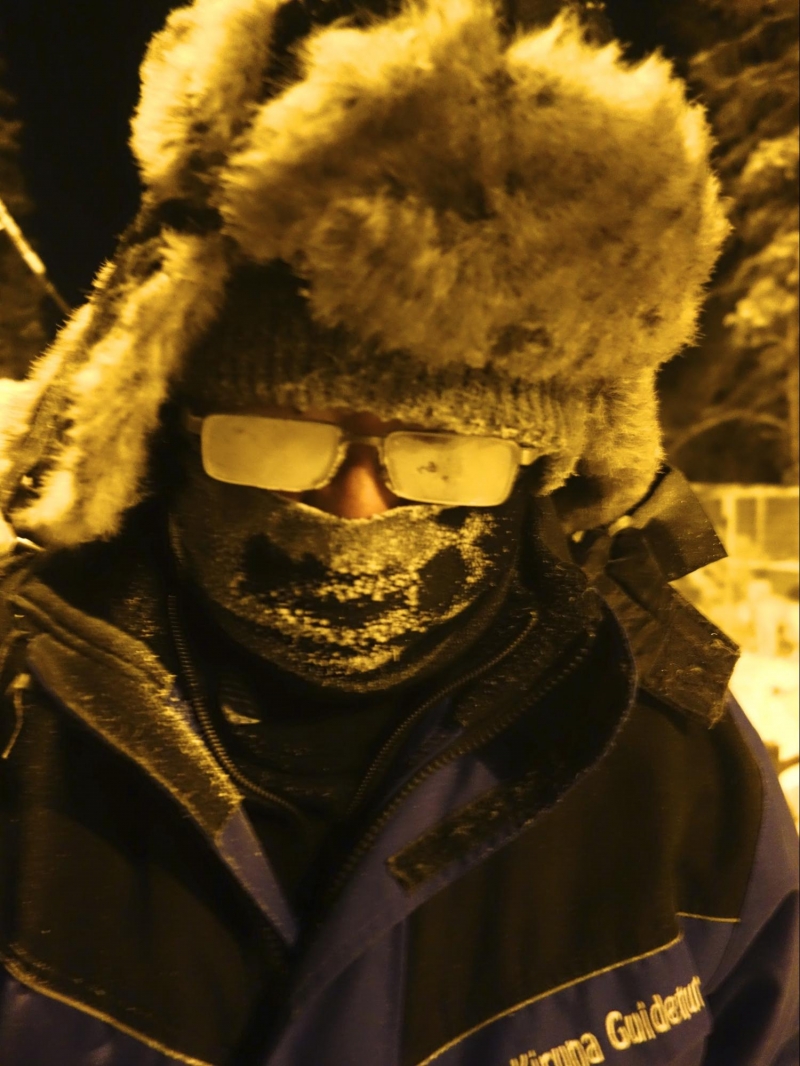 My father's glasses even fogged up during the ride. Needless to say, he didn't see much of what was going on. However, there's nothing like a session beside a crackling fire to warm right up again. What an experience!
BONUS: You can choose to go Reindeer Sledding as well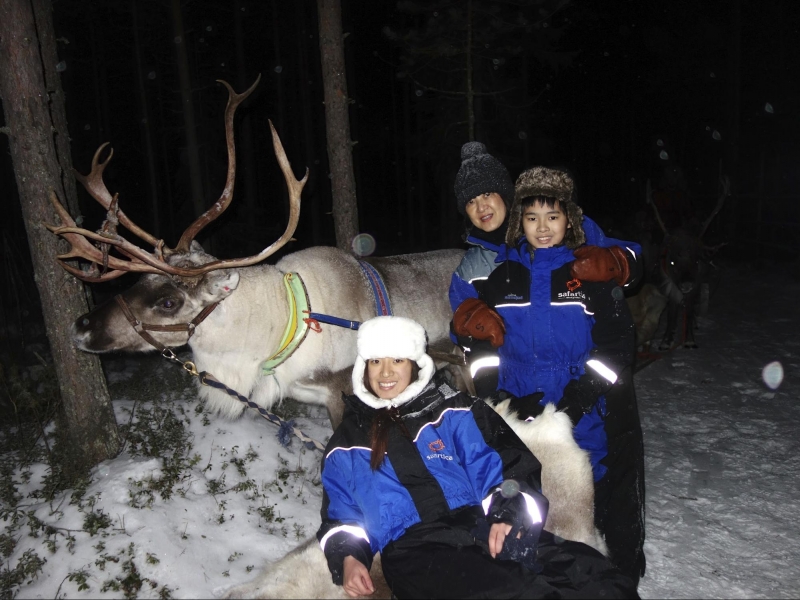 However, if the activities above sound like too much adrenaline for you to handle, you can opt for a slower version — Reindeer Sledding. The reindeer have been in the care of the Sami people, an indigenous group that has lived in Northern Europe (in a region called Lapland) for thousands of years. Kiruna, for example, lies within Swedish Lapland, with Rovaniemi lying within Finnish Lapland. Living nomadic lives, the Sami people have a close connection to the Earth and Mother Nature. They hunt and fish to survive, with many being reindeer herders as well. A reindeer sledding session gives you a peek into the Sami way of life!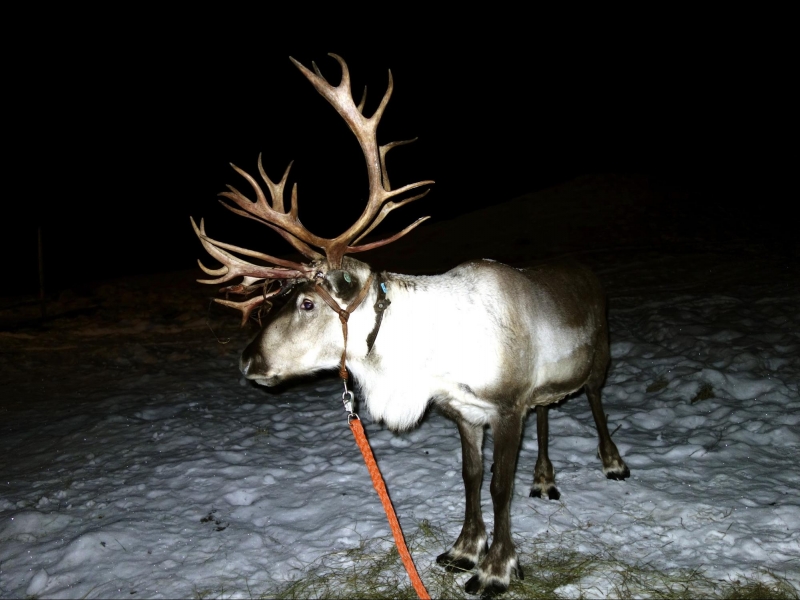 Most of these reindeer are wild reindeer, drawn to the Sami by the lure of food, water, and security. They also have massive horns that can be rather sharp! So it's advised to maintain a certain distance from these majestic creatures.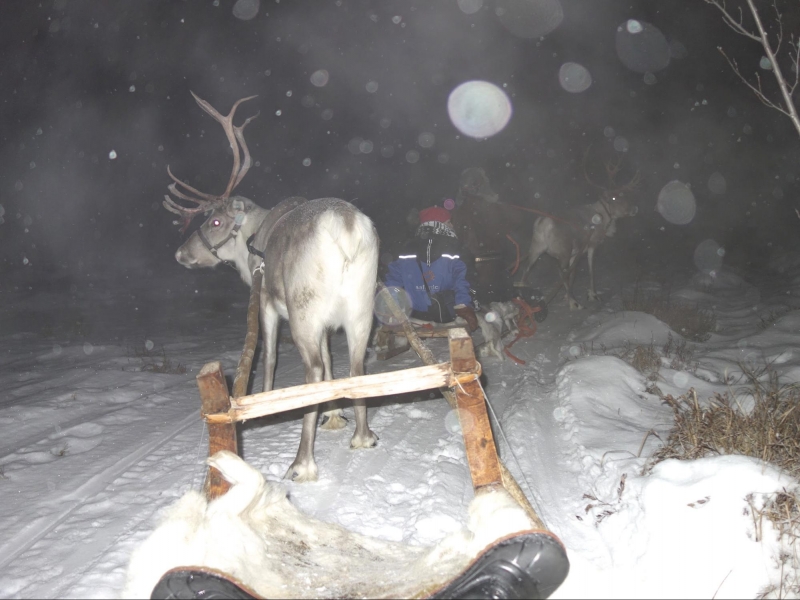 The reindeer lumber along at a relatively slower speed, allowing you to relax completely.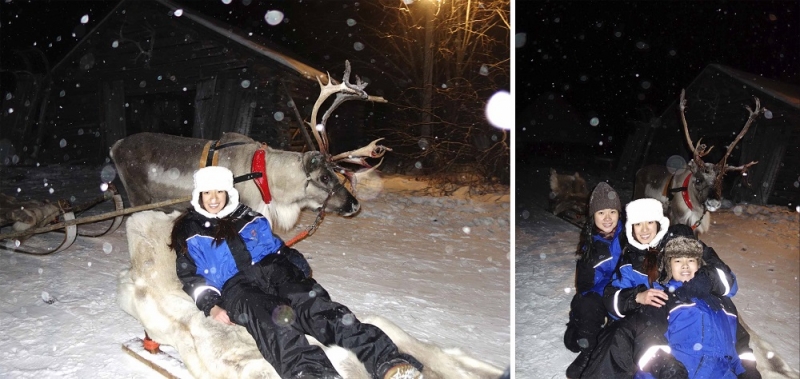 You'll be kept in a semi-lying position all throughout the ride with 1 to 3 people on each sled, depending on the number of reindeer sleds available that night and the size of your group.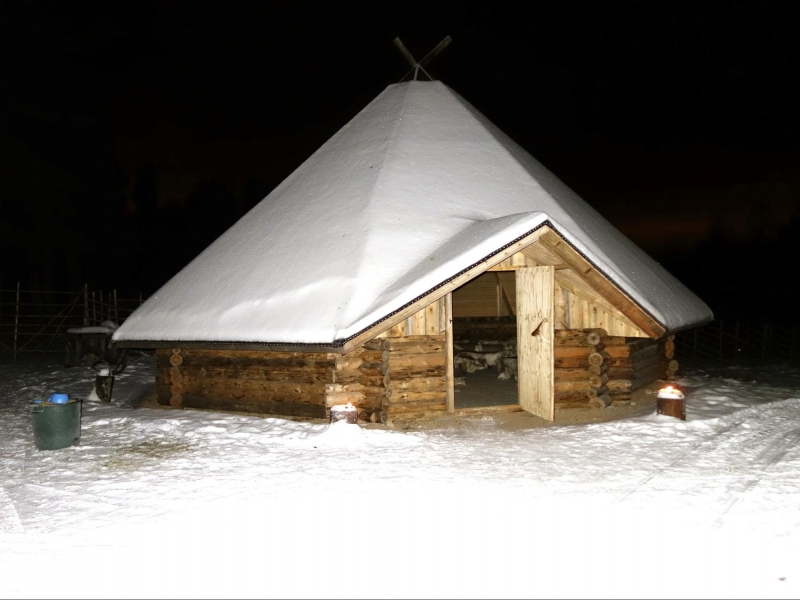 At the end of the ride, you'll be able to participate in a short learning session about the Sami lifestyle. This takes place in a Lavvu, a temporary hut used by the Sami people. Cosy up around the fire with a mug of warm, mulled wine as you listen to revered stories about Sami culture.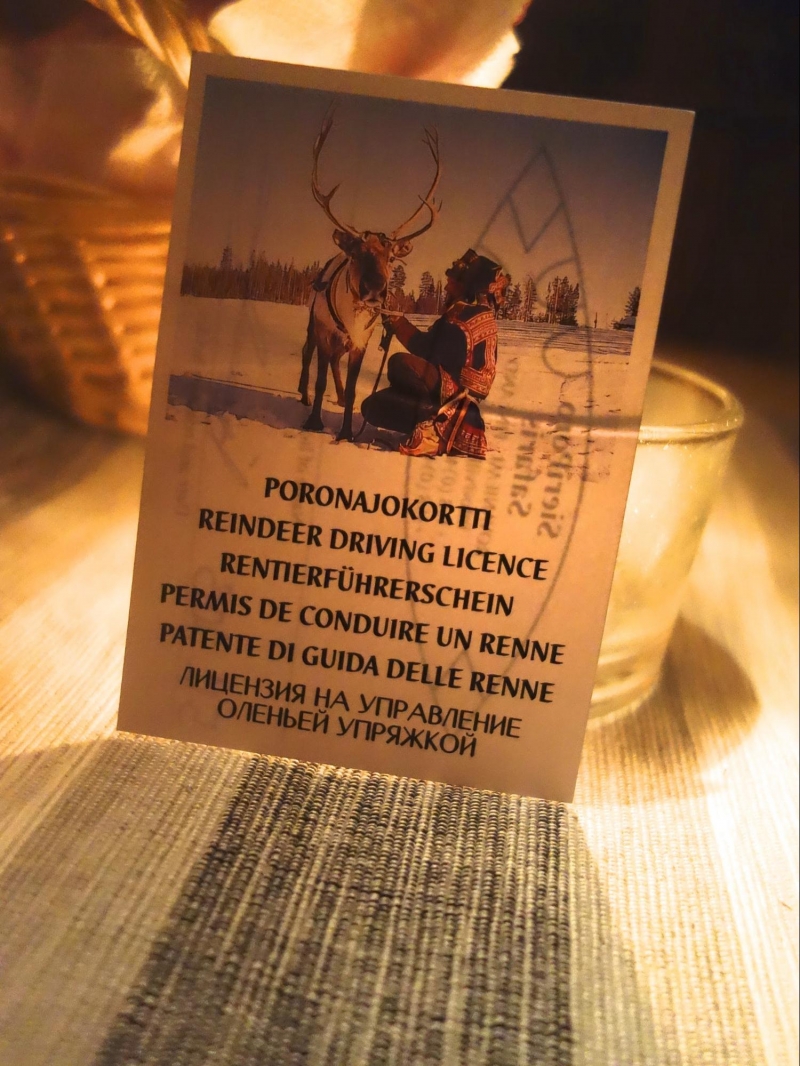 At the end of the session, you'll even be gifted with a 'Reindeer Driving License' to take home as a novel souvenir.
Whether you choose to go Husky or Reindeer Sledding, do remember to suit up for an unforgettable and enjoyable experience. You can also try both! Just think of the photographs you'll be able to take. So, which one will you try first? Time to get going!
Also read: My Journey Touring Finland in Winter