Forget the calorie count, go forth and indulge.
1. After You, Siam Square One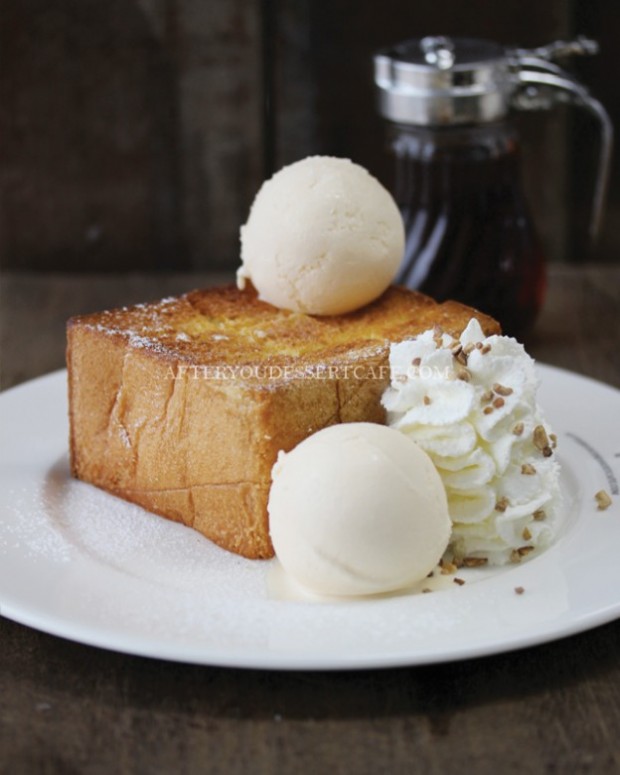 Image credit: After You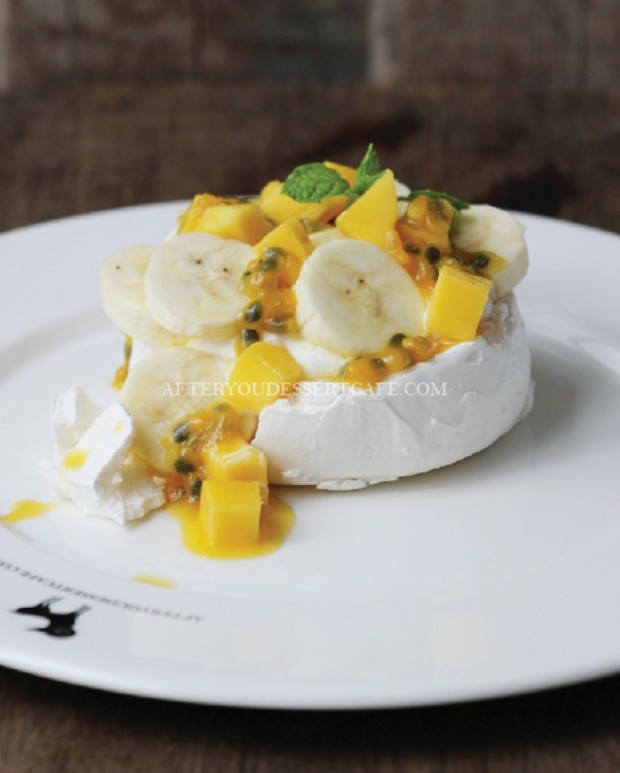 Image credit: After You
You've probably heard raves about After You Cafe from your foodie friends when they travel to Bangkok, followed by spams of the irresistible-looking desserts on your Instagram feed. The desserts in After You aren't just photo-worthy, they are drop-dead delicious too. A must-try from this cosy dessert heaven is its Shibuya Honey Toast – so sinful yet so worth it.
2. Neverland Siberian True Love Cafe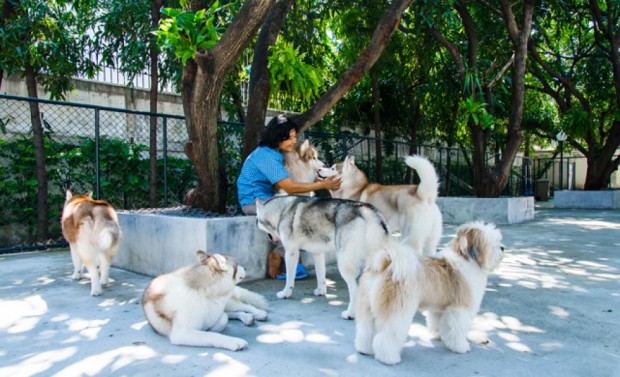 Image credit: BK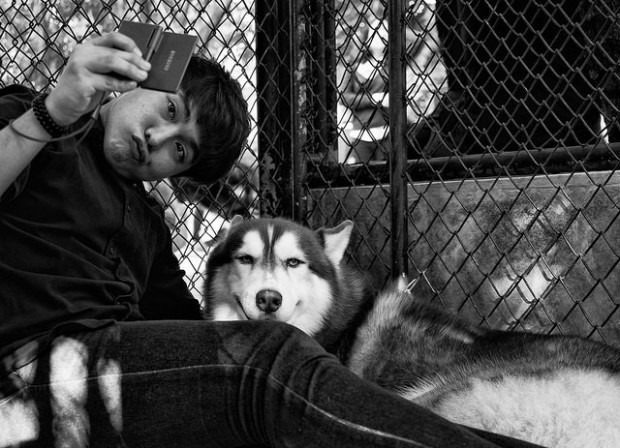 Image credit: chrisada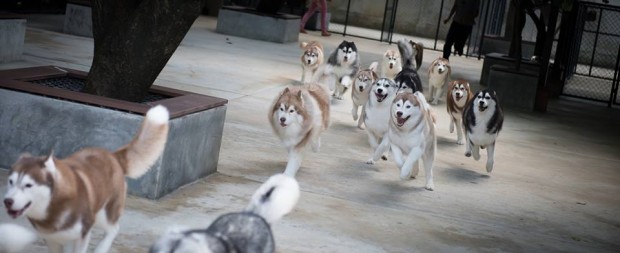 Image credit: Neverland Siberians
With Siberian Huskies, this cafe has really got its pet game going strong. Tables are positioned beside the outdoor patio where these adorable fluffy beings roam around beside you (with a barrier in between, of course) as you feast on drinks and desserts of your choice.
Here comes the fun part! After their meals, patrons are allowed to enter the patio and interact with the huskies. Patrons can pet them, feed them with ice or simply chill the afternoon with these big babies.

Image credit: Jesmine
And a special mention to Momo, the only non-husky among his brothers and sisters.
3. Greyhound Cafe, J Avenue Lifestyle Mall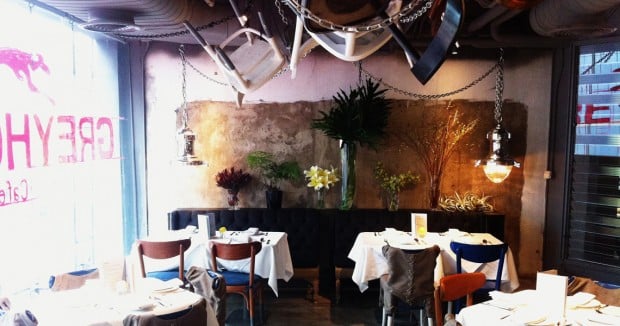 Image credit: Greyhound Cafe
Greyhound was first established as a men's fashion label in Thailand, and expanded into the food market only years later. So here's what you get when you brilliantly combine the two industries together – Bangkok's first and possibly best fashion cafe. Besides Thai food, Greyhound Cafe has an extensive menu of fusion cuisines as well, and a foodie's favourite from here that you have to try is the Greyhound Famous Fried Chicken Wings.
4. Hello Kitty House, Siam Square One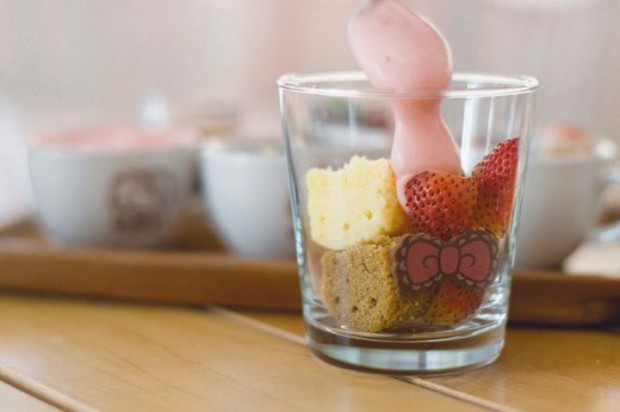 Image credit: Sanrio Hello Kitty House Bangkok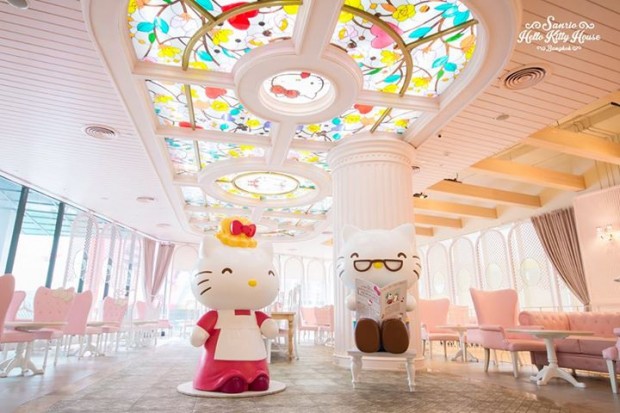 Image credit: Sanrio Hello Kitty House Bangkok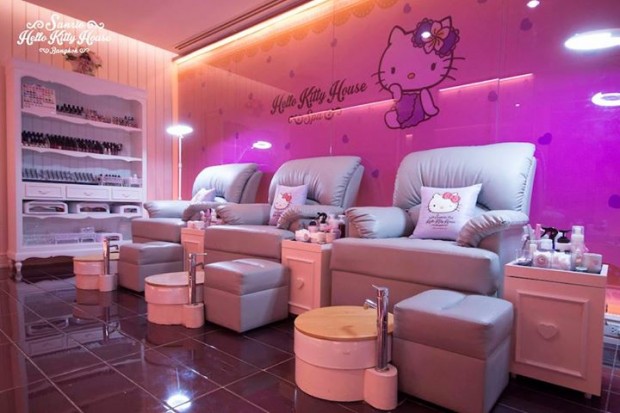 Image credit: Sanrio Hello Kitty House Bangkok
This cafe isn't just an eatery, it's practically a museum dedicated to all things Hello Kitty. Besides the signature kitty face plus red bow look plastered over all the thematic pastries and drinks, this multi-storey pink paradise is also extravagantly decorated with Hello Kitty sofas, life-sized sculptures, staircase railings, and even a Hello Kitty spa and souvenir shop. Perhaps consider bringing back a piece of Kitty-chan with you by buying home a set of Hello Kitty badminton rackets?
5. The Lantern Ice Cream, Millennium Hilton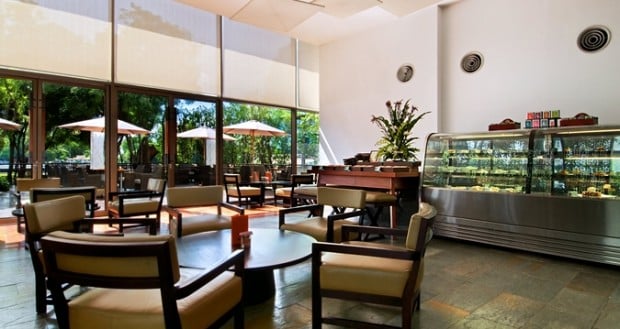 Image credit: Hilton
One of The Lantern's best creations which all its patrons love is the Teppanyaki Ice Cream. You've heard it right. As gross as teppanyaki and ice cream sound together, the unassuming combination actually tastes pretty damn good.
The interior of the cafe is also decked with jars after jars of assorted treats – exactly how you imagined heaven to look like when you were seven.
6. Mr Jones' Orphanage, Seen Space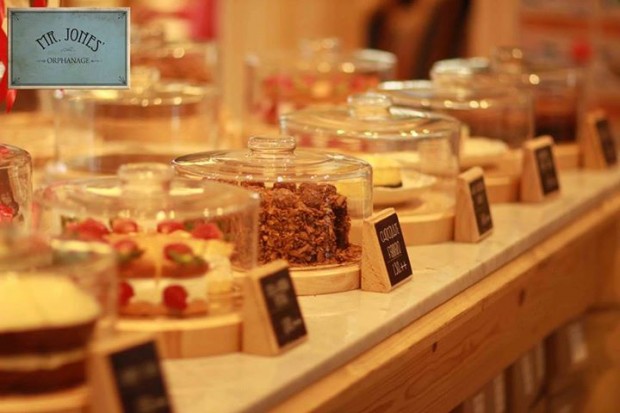 Image credit: Mr. Jones' Orphanage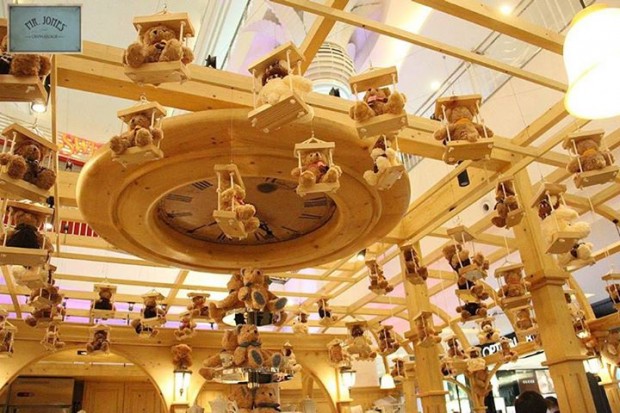 Image credit: Mr. Jones' Orphanage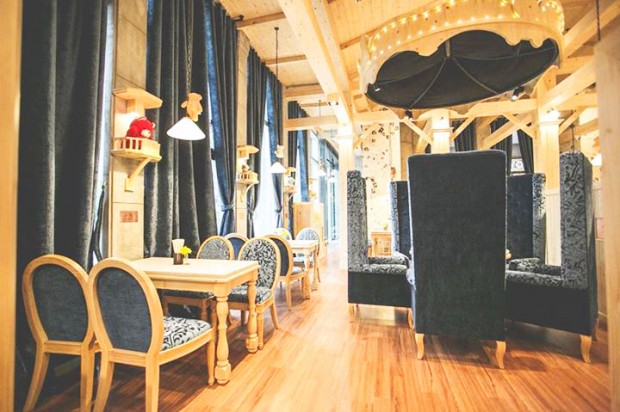 Image credit: Mr. Jones' Orphanage
Another well-known cafe on this list is Mr Jones' Orphanage. You'd probably figured out by now that successful cafes usually place as much, sometimes even more, emphasis on their furnish and decorations as their food. And Mr Jones' Orphanage is a great example. Its interior resembles that of a fairytale wonderland, decorated with lavish lightwood furnitures, velvet sofas and chairs, an abundance of teddy bears and a ceiling drowned above the largest clock you'll ever see.
Of course, the staggering display of desserts taste equally impressive as well. Be prepared to be faced with a massive headache just thinking of which pastry to choose.
Bonus: See if you're able to spot the 'secret hiding place' while you're there.
7. Chocolab, Sofitel So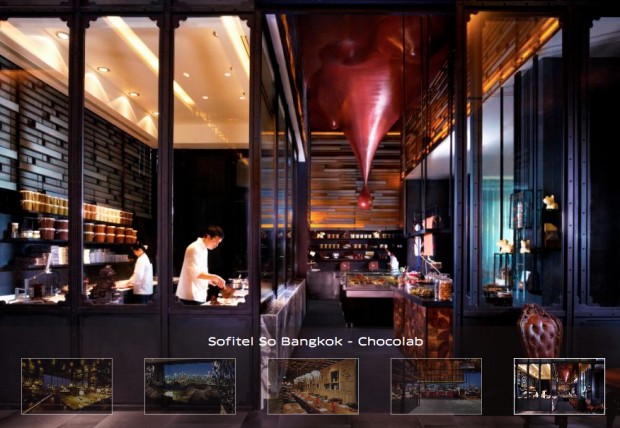 Image credit: Sofitel So Bangkok
This cafe calls out to all true-blue chocoholics. Chocolab not only boasts an insane array of pastries, sweets, drinks and all other unthinkable forms of cocoa food, there is also a chocolate workshop within the cafe itself, with professionals experimenting and crafting confectionary made to taste and order.
And for those with a serious cocoa addiction, go for their Cocoa Rush – an all you can eat chocolate buffet. Forget calorie-counting and have a cheat day, we won't tell.
8. Karmakamet Diner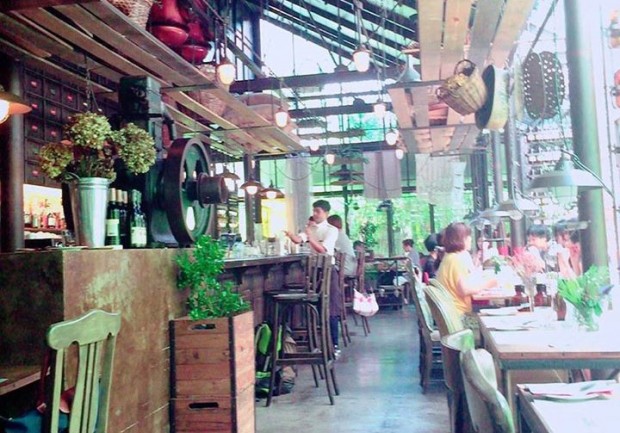 Image credit: Karmakamet Diner
Karmakamet Diner is the hipster of all cafes in Bangkok, the to-go place if you're looking for an alternative vibe in this bustling city, and to impress your Instagram followers with that perfect hipster shot at the coffee table. Beneath the rustic and gorgeous furnishings, every corner is decorated with extreme intricacies as well.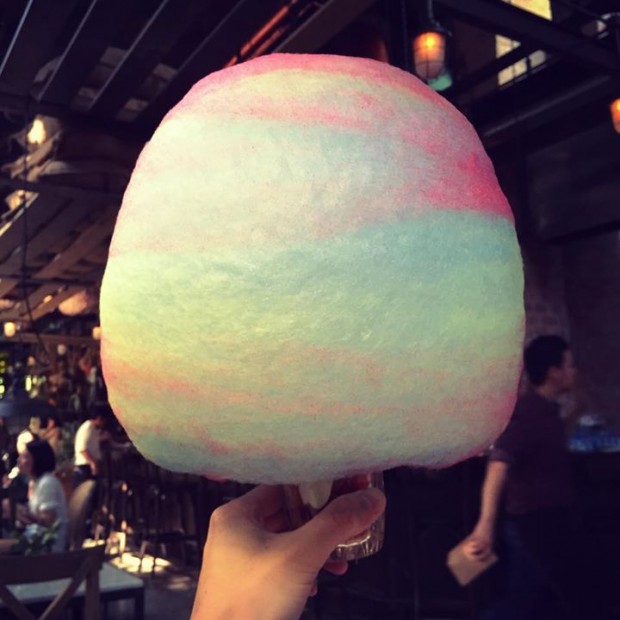 Image credit: Karmakamet Diner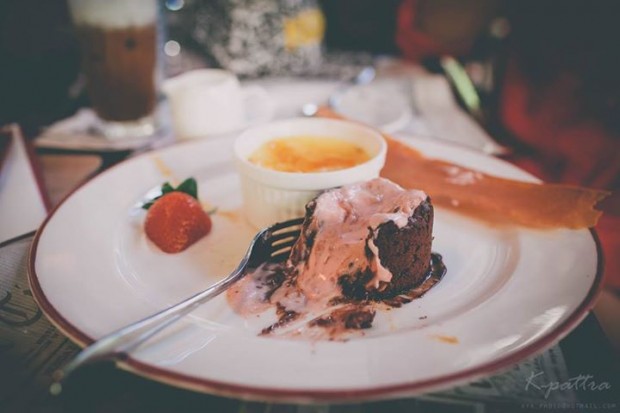 Image credit: Karmakamet Diner
Food wise, Karmakamet is largely brunch-focused, serving unique dishes like poached duck eggs and lemon pasta. Their desserts are amazing as well and some popular ones include the 'Secrets' dessert, Strawberry in the Cloud and Truffle Creme Brulee.