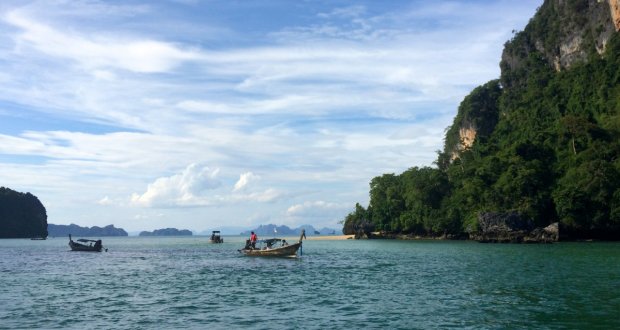 Krabi is a coastal province at the southern end of Thailand on the Andaman sea. It is known to be a paradise of sorts, famed for its amazing beaches and limestone formations. With more than 150 offshore islands and a multitude of activities available for leisure, it is no wonder many travellers consider Krabi as the ultimate beach getaway destination. Is there any reason for you not visit such a nearby, budget paradise anyway?
Also Read: 11 Reasons Why Travellers Keep Going Back To Krabi
General tips
#1. Head to Krabi when the skies are sunny
The best time to visit Krabi is during the months of November to May, where you are most likely to be greeted with sunny skies and calm seas.  September and October tend to be the wettest months.
#2. Go light and pack your beach essentials
The weather in Krabi is usually hot and humid, so thin and lightweight clothing is most suitable. Packing essentials for travellers coming for the sun and the sea include beachwear, flip-flops, sunscreen and sunglasses. A bottle of mosquito repellent may also come in handy.
#3. Just get a universal adaptor
Type A, B and C power sockets are used in Thailand. To save the hassle of figuring this out, bring along a universal adaptor.
#4. Ease your mind on money matters
Travellers heading to Krabi will have no issues with converting currencies or withdrawing money, especially in major tourist spots like Ao Nang where ATM, banks and money changers are aplenty. Commercial banks with branches in Krabi include ANZ, CIMB, OCBC, UOB and Standard Chartered.
#5. Whatever you need, Krabi has it!
In general, Krabi is very traveller-friendly, and the only things you really need are your passport and some money. Everything else can be bought in street shops, minimarts and pharmacies, lest you forget to bring or run out of them.
#6. Learn some Thai phrases
The main language in Krabi is Thai. Most locals that deal with tourists are able to speak some English, but learning a few phrases of Thai will go a long way. For example, "Hello" is "Sawa dee" and "Thank you" is "Khob khun krab" (for males) or "Khob khun ka" (for females).
Where to stay in Krabi
#7. Ao Nang for the ultimate travel convenience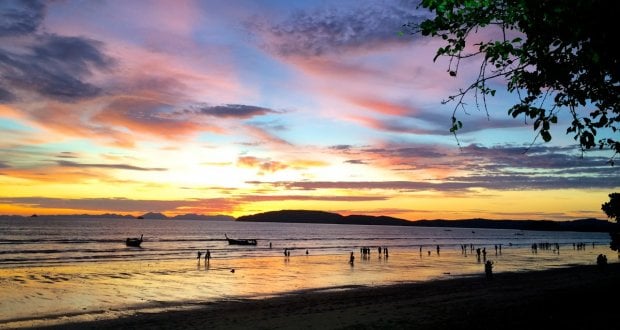 The main tourist centre in Krabi mainland is the laid-back beach town of Ao Nang. Ao Nang is dotted with a range of accommodation from backpacker hostels to luxury hotels. It offers a plethora of options for dining, including seafood and international cuisine. The beachfront road of Ao Nang is lined with shops selling beach essentials, clothes and souvenirs, as well as those offering beauty and massage services.
Ao Nang is a great base for exploring the neighbouring islands and there are tour agencies found everywhere for easy bookings. A bonus point is the resplendent sunsets best viewed from Ao Nang Beach.
To get around Ao Nang, there are scooters with an attached sidecar known as "tuk tuks" available that charges a fee of about THB 30 (SGD 1.20) to any destination in town, and more for further distances.
#8.  Railay for the drop-dead gorgeous beaches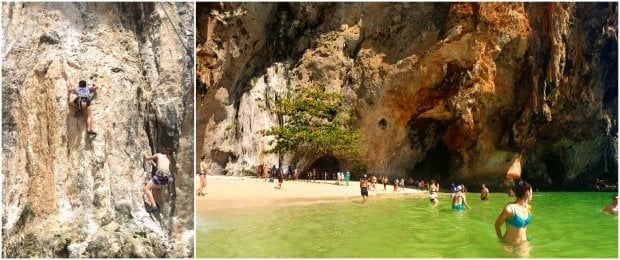 To the South of Ao Nang is the picturesque peninsula of Railay (also referred to as Rai Leh or Rai Lay) which is home to (arguably) the two best beaches in the whole of Thailand. West Railay Beach and Phra Nang Beach seemingly materialises out of a postcard, surreal with its iconic backdrop of towering limestone cliffs and sandy beaches washed with clear emerald waters.
The main type of accommodation available in Railay is mid-range and luxury resorts. Travellers in Railay can laze around the beach, tackle a jungle path in search of a hidden lagoon with a magnificent view, or challenge themselves to rock-climbing, of which Railay is world renowned for.
Railay is only accessible by boat due to the cliffs that block land access from the mainland. From Ao Nang, Railay is a 15 minute long-tail boat ride that costs THB 60 (SGD 2.40).
#9. Elsewhere for a less conventional Krabi experience
Adjacent to Ao Nang is its budding neighbour Nopparat Thara, a beachfront town for those seeking a quieter and less-touristy alternative. Those who stay in Krabi Town, the provincial capital of Krabi, will be offered a healthy dose of authentic southern Thai culture.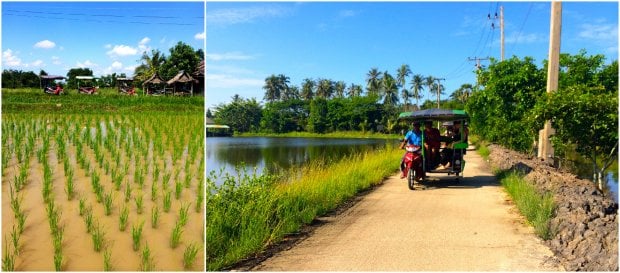 An off-the-beaten-track yet easily accessible place to stay in is the island of Koh Klang, which is just a 5-minute boat ride from Krabi Town. Visitors who venture into Koh Klang will be rewarded with insights into the life of a Thai-Muslim traditional fishing community, and activities they engage in such as coastal fishing, batik painting and boat-making. Islanda Eco Village Resort is the only accommodation in Koh Klang (other than homestays), and in this resort visitors can look forward to a peaceful stay in an open-concept Thai village house and also the most delectable Thai cuisine.
How to get to and around Krabi
#10. Flying in: Go budget to save cost!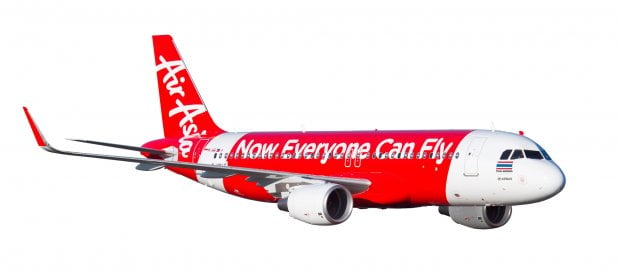 From Singapore, a great way to save cost is to hop on a budget flight that will take you to Krabi in about one and a half hours. With lower expenses for transportation, more of your travel budget can go into activities, accommodation and food. There are also flights to Krabi Airport from Bangkok and Kuala Lumpur.
AirAsia offers daily direct flights from Singapore to Krabi at low fares. You can always opt to add some extra perks to your AirAsia flight for greater comfort and convenience, such as:
Premium seats that will give you extra legroom and priority boarding.
Xpress baggage delivery which will enable priority claim to baggage. Picture your bags waiting for you at the luggage carousel of your destination airport – it's that awesome!
#11. Take the shuttle bus from the airport if you're ridin' solo
From the airport, taxis can be booked from booths in the arrival hall and rates are fixed. It will cost THB 300 (SGD 12) to get to Krabi Town and THB 500 (SGD 20) to Ao Nang. There are also shuttle buses running 5 times daily connecting Krabi Airport to these two destinations, priced at THB 90 (SGD 3.50) to Krabi Town and THB 150 (SGD 6) to Ao Nang. Taking a shuttle bus will be more cost-effective than a taxi unless you're travelling in a group of 3 – 4 people.
#12. Take the songthaew to get around Krabi on land
Travellers can hop on the shared taxi known as "songthaew" to get around Krabi. From Krabi town, songthaews depart on Maharat Road in front of the 7-Eleven, passes through Ao Nang and then to Nopparat Thara before looping back. The price from Krabi Town to Ao Nang is THB 50 (SGD 2), and travellers should agree on a rate before boarding.
#13. Take water taxis to get around Krabi on sea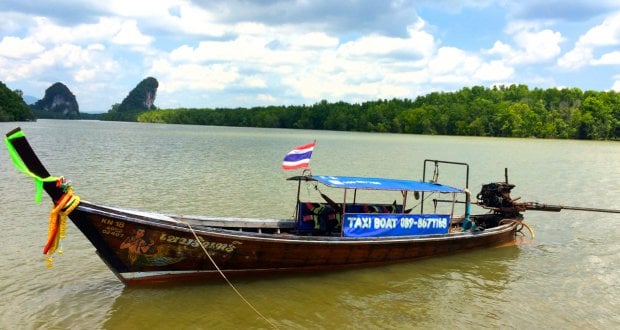 Along the coast of Ao Nang, there are long-tail boats that serve as water taxis, bringing passengers to Krabi Town, Railay, and other islands. During Krabi's high season (November to May), fast ferries operate to Phi Phi Islands, Ko Lanta and Phuket.
Things to do in Krabi
#14. Top on your list should be island-hopping!
If there's only one thing on your Krabi itinerary, it has to be island-hopping. Boasting more than a hundred islands off the coast, travellers are spoilt for choices in Krabi—a reason why many keep going back.
Also Read: 11 Reasons Why Travellers Keep Going Back To Krabi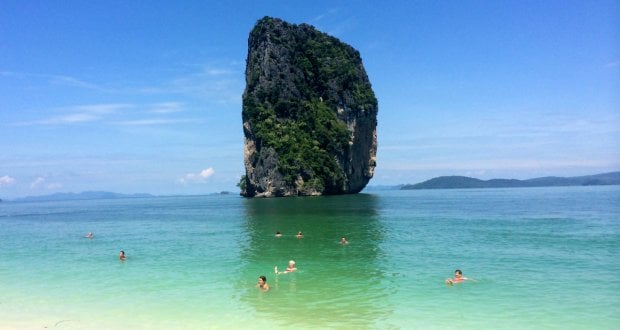 A cluster of islands close to the mainland that is a favourite among travellers include Chicken Island, which is linked to Tup Island and Mor Island by an elevated strip of sand, as well as the enchanting Poda Island. The powdery sand beaches and pristine waters combined with a backdrop of limestone karst jutting out of the ocean is a scene laden with sheer beauty.
Other island destinations include the beautiful Hong Islands which has white sand beaches and shallow coral reefs, as well as Phi Phi Islands which is home to Maya Bay, the famous filming location for the movie "The Beach".
From Krabi mainland, these islands are accessible via traditional long-tail boats, speed boats or cruises. These can be booked by tour operators in your hotel, tour agencies, or online. Long-tail boats and speedboats can also be chartered privately.
#15. Add to that some sea and land adventures
Krabi also offers numerous fantastic diving and snorkelling spots with stunning coral reefs and rich sea life for those keen to engage in water activities. Other than that, Krabi's mangrove swamps and sea caves call for a day of exploration on a kayak. All these activities can be done with guided tours, and most island-hopping tours include snorkelling equipments onboard.
Hiking enthusiasts should also pry themselves from scenic beaches and head into the rainforests to discover waterfalls, thermal springs and caves. A great hiking location is the Phanom Bencha National Park, which has trails that lead walkers to the seven-tiered Huay Toh waterfall.
#16. Wind down with traditional Thai massages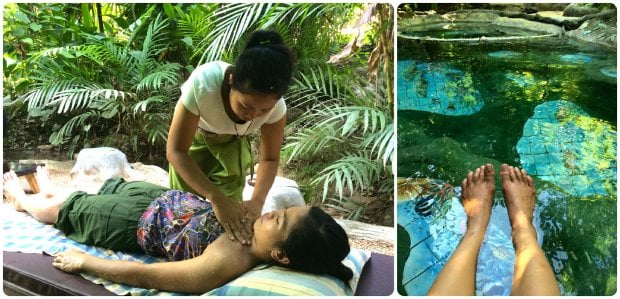 After a fun-packed day outdoors, the best way to wind down is to drop into one of the many shops offering massage and beauty treatments in Krabi. Along the streets of Ao Nang and Krabi town, there are plenty of small massage shops offering standard Thai massage priced at THB 200 (SGD 8) for an hour.
Food in Krabi
Those who enjoy Singapore cuisine are almost guaranteed to love Thai Cuisine as well, with its harmonious blend of herbs and spices behind every dish. Here are some dining ideas:

#17. Kanom Jeen for breakfast
"Kanom Jeen" is a type of rice noodles with curry-based sauce, eaten with fried chicken and a side of greens and pickles (top, right). A popular location for this dish is Ko Joi, a local morning-only coffeehouse in the Nua Klong District about 3km from the airport. Though located out of town, an outing to Ko Joi as a breakfast destination will be well worth the effort. Otherwise, those who arrive early in the morning at Krabi Airport should definitely take their opportune timing as a cause for a visit.
#18. Roti Pancakes for dessert
Dished out along roadside stalls, roti pancakes or thai pancakes (top, left) are an art in the making as the dough is rolled and fried in margarine. The final product is a pastry coated with condensed milk and sugar, and topped with your choice of filling such as bananas or chocolate. It sounds just as sinful as it really is, but is a favourite among locals and tourists alike.
#19. Seafood by the sunset
Anyone craving a fix of seafood in Krabi must head to Ao Nang's Seafood Street along the waterfront. The best time to hop in a restaurant along the Seafood Street is in the evening, so you can enjoy the spectacular sunset along with your meal. Something to definitely pick out on the menu is Krabi's characteristic Hoi Chak Teen or "feet-pulling shells", which is known to Singaporeans as "gong gong".
Shopping in Krabi
#20. Weekend nights are for Krabi Town Walking Street
If you happen to be in Krabi during the weekend, wandering around Krabi Town Walking Street at night is a must—not only for shopping, but also for some cultural immersion. There will be a whole panoply of delicious local street food to get your hands (and tongue) on, as well as cheap clothing, handicrafts and souvenir trinkets to buy or just admire. It is open from 6.30pm – 9.30pm on Friday, Saturday and Sundays, and entry is along Maharaj Soi 8 beside the Vogue Department Store.
#21. Bargain to the best deal
When scouring small shops for clothes, handicrafts and souvenirs, unleash your haggling skills to get the best deal possible.
#22. Always compare prices
Comparing prices between shops is always a good practice before purchasing something, be it goods or tour packages. This applies especially along Ao Nang's beachfront, where there are many shops selling similar items.
Do you have any other tips for travellers heading to Krabi? Share it in the comment box below!