Thailand is one of the most popular destinations among Singaporeans these days – and it is about to get even more exciting!
TripZilla Magazine had the honour of meeting the newly appointed Tourism Authority of Thailand (TAT) Governor, Mr. Yuthasak Supasorn, during the recent ITB Fair at Sands Expo and Convention Centre. We took this opportunity to find out about the exciting developments that TAT has planned for the future.
TAT recognises that there are plenty of hidden gems in Thailand that many travellers have yet to discover. Let's face this – how many of us keep going back to Bangkok again and again? In view of this, they will be seeking opportunities to boost tourist numbers in more provinces. 
Last year, as part of their 'Discover Thainess' Campaign, TAT recommended these 12 provinces as hidden gems that travellers should visit: Lampang, Phetchabun, Nan, Buriram, Loei, Samut Songkhram, Ratchaburi, Trat, Chanthaburi, Trang, Chumphon and Nakhon Si Thammarat.
More 'hidden gem' provinces will be highlighted next year, so stay tuned for that!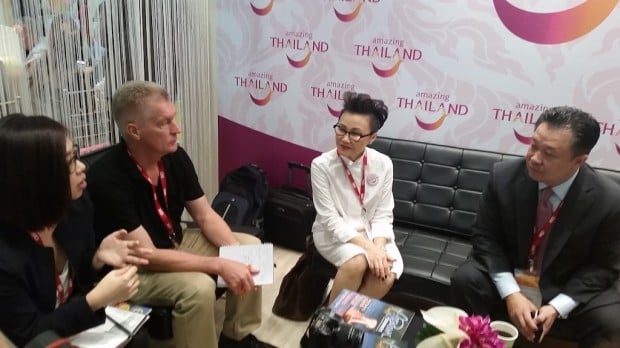 Mr. Yuthasak Supasorn (far right), Governor of Tourism Authority of Thailand and Mrs Srisuda Wanapinyosak (second from right), Deputy Governor of International Marketing, Tourism Authority of Thailand (Asia & South Pacific). 
Another new initiative is a greater focus on making overland travel more convenient, in a bid to encourage foreigners and also locals to explore the country on four wheels. The country's accessibility by air will also be improved, with greater flight connections.
Travellers from Singapore can anticipate AirAsia's inaugural flight from Singapore to Utapao on 27 November. Utapao is a getaway to the Rayong Province of Thailand. On top of that, there are also plans for new airports, such as Betong Airport in Yala Province which will be completed in three years time.
As for the near future, everyone who will be in Thailand on 11 December – locals, expats and tourists alike – are welcome to join in the celebration for His Majesty the King's birthday.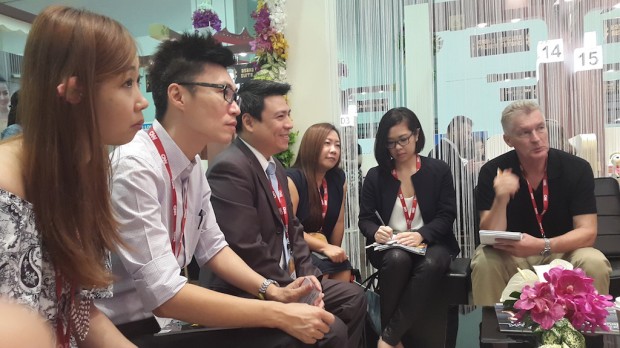 Also Read: 11 Reasons Why Singaporeans Absolutely Love Thailand
With Thailand set to become more and more exciting for travellers, it's time to truly discover Thailand! Head on a road trip around Thailand, delve into upcoming destinations, treat your taste buds to authentic Thai food, visit festivals, mingle with the locals and more!