Are you newly single, a victim of unrequited love and #friendzone, or just simply broken-hearted? If you are in dire need of an activity to help your heart get through a tough time and you are not a fan of mountaineering, try this heart-pumping activity and skip the nightly trips to the bar and the alcohol. Here are reasons why surfing is the best way to move on.
[DISCLAIMER: I am not a pro-surfer but I enjoy it so much; don't judge! Haha!]
Also read: Surfing for Newbies: 7 Budget-Friendly Surf Camps in the Philippines
The sea breeze is relaxing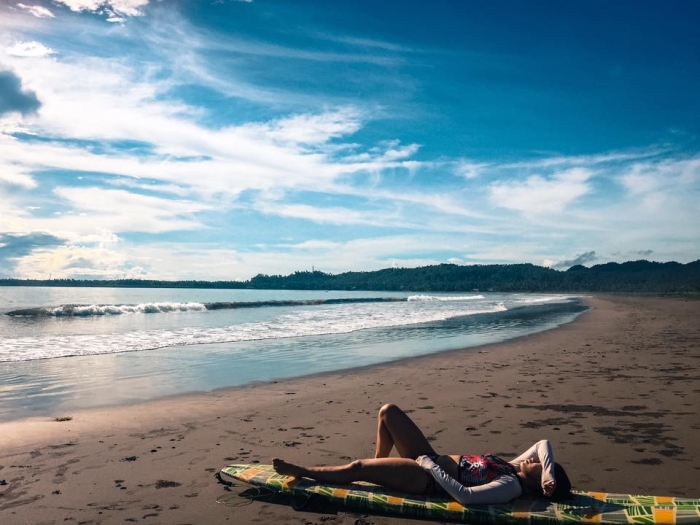 I don't know about you but there's something about the sea breeze that is so relaxing. The beach is the perfect place to contemplate, think about your next move or to just simply stare at the horizon without thinking about anything.
You get to meet new friends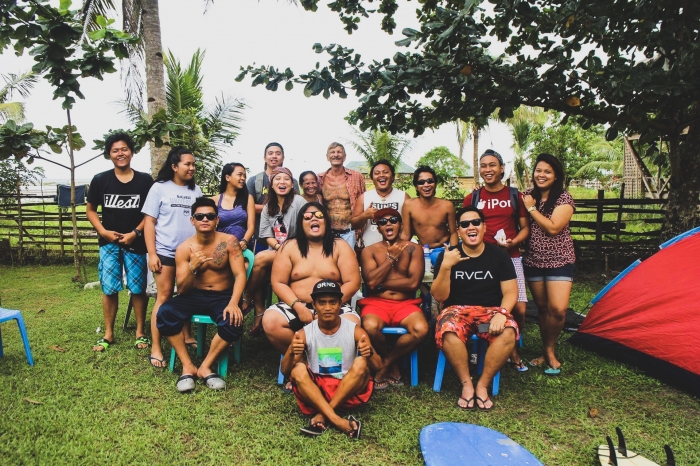 The surfing community, I realised, is generally an accommodating one. You can go to any surf spot and find random surfers smiling at you, offering to help you in any way they can like carrying your board or getting you through a tough beach break. They also give tips especially if they sense that you are a beginner.
Post-surf sunsets are the best
Sure, sunsets by the beach are really beautiful. But there's nothing like post-surf sunsets. It's that feeling when you just finished an exhilarating surf session and you just sit by the shore to appreciate the beautiful colours of the horizon; from adrenaline to serenity real quick! Nothing is more satisfying than a beautiful retreat after harsh waves.
Also read: Surfing in the Philippines: Top Spots to Catch the Waves this Rainy Season
Strong waves will teach you to toughen up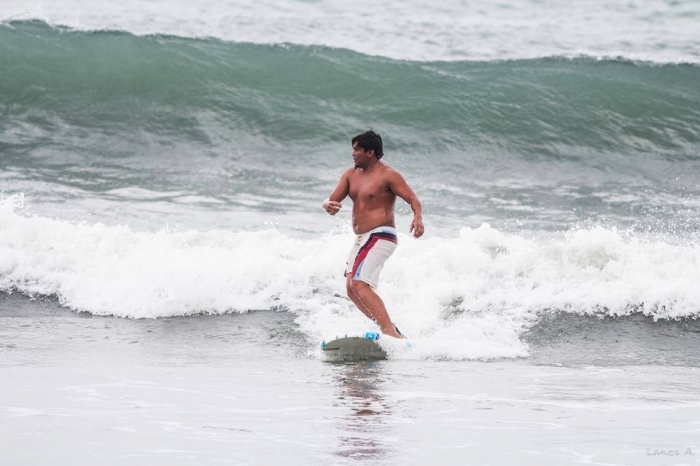 Image credit: Lanze Amparado
There are many thoughts that would enter your mind when you're trying to come on top of savage waters. But if there's one thing you will learn, it's that to get what you want, you need to toughen up and be brave enough. You have to conquer the beast waves and find your break. Comparable to life, before the good comes, you have to work hard to earn an awesome ride.
Riding a wave will make you feel oblivious
Catching a wave is a lot harder than it looks. You fight battles with angry waves, paddle hard to grab a spot in the lineup, and wait until a good wave comes. The amount of time you spend before you ride is sooo much longer than the actual ride. But as soon as you catch a wave and stand up on your board, time stops and everything around you disappears.
Paddling will make you feel independent
If you want to try surfing for the first time, I suggest you hire an instructor on your first to second tries or when you visit a new and unfamiliar surf spot. But if you feel like you can do it on your own, try surfing without a pusher or instructor. Paddling will make you feel independent and proud for doing it on your own.
And you will have a sense of accomplishment
Surfing is one of those things that make you feel good about being single and alone; alone but not lonely. You carry your board alone, paddle alone, and catch a wave alone. It can give you the utmost sense of accomplishment; the thought of doing something on your own and feeling good about it without being guilty.
Also read: My Weekend Getaway: Sabang Daguitan Surf Camp in Dulag, Leyte
Okay, so maybe you won't skip the alcohol but you can always enjoy drinks by the beach after surfing and while watching the beautiful sunset. There is no secret formula to getting over a breakup or a really painful heartbreak. All you can do is live, try new things, and enjoy the moments when you are alone and in control.