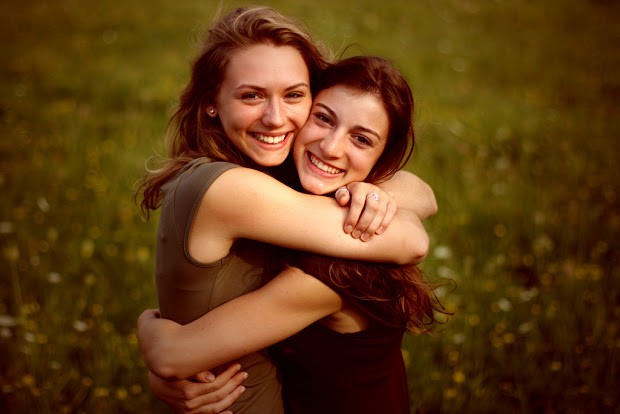 Image credit: eflon
If you love to travel yourself you will know that people who love to travel make the best friends. I always say that there is something about travelling the world that means that you can forge friendships that can transcend geographical location. You can make bonds forged on common experiences, common understanding and similarity of outlook.
Also read: 12 Signs That You've Found Your Perfect Travel Buddy
There are many reasons why people who love to travel make the best friends – here are just some of those reasons:
People who love to travel have great ability to learn
People who love the uncertainty and unfamiliarity of travelling to new locations are better able to adjust and take advantage of the many lessons that travel can teach us. This ability to learn from others makes travellers excellent at making firm friends. It makes them the best friends to have because they learn from you, absorbing lessons from the world around them and constantly striving to grow as a person.
People who love to travel are great teachers
A traveller is also a good friend to have because they can teach you lessons they have learned from their adventures. Travel can teach you a lot – how to cope with the unexpected, how to form bonds, how to embrace the diversity of life, how to get along well with people from all different walks of life.
People who love to travel are adaptable
Those who love travel are great at adapting. This makes them excellent in a friendship, which does have to constantly adapt and change as the years pass to accommodate the subtly shifting boundaries of the bond between two people as life happens to them.
People who love to travel are often intense… in a good way
Those who love travel are not boring. They are not content with a humdrum existence within the rat race and the boxes and labels of modern society. Those who travel are often intense – they like to live life by the seat of their pants. This intensity and love of life can make travellers enthralling people to be around. Blandness is anathema to them.
People who love to travel are quirky and fun
People who have taken to a life of travel are often rather odd – in the best sort of way. Who wants a friend who is the same as everyone else? A friend who is well-travelled is a friend who has absorbed quirks from all around the globe and who always has a wealth of hilarious or dramatic stories to tell. Their experiences mean that they are always open to new ones, and are usually a lot of fun!
If you love to travel yourself then you should know that it is far easier to make friends with someone who shares your passion than to try to explain it to someone who does not. Plus, when you feel the pull of the open road, your friend will always be right there with you on the journey. The luckiest amongst us will spend our lives with someone, a best friend, who loves to travel as much as we do and who makes every single day the most amazing adventure.
Also read: Why It Is Important to Have a Circle of (Travel) Friends